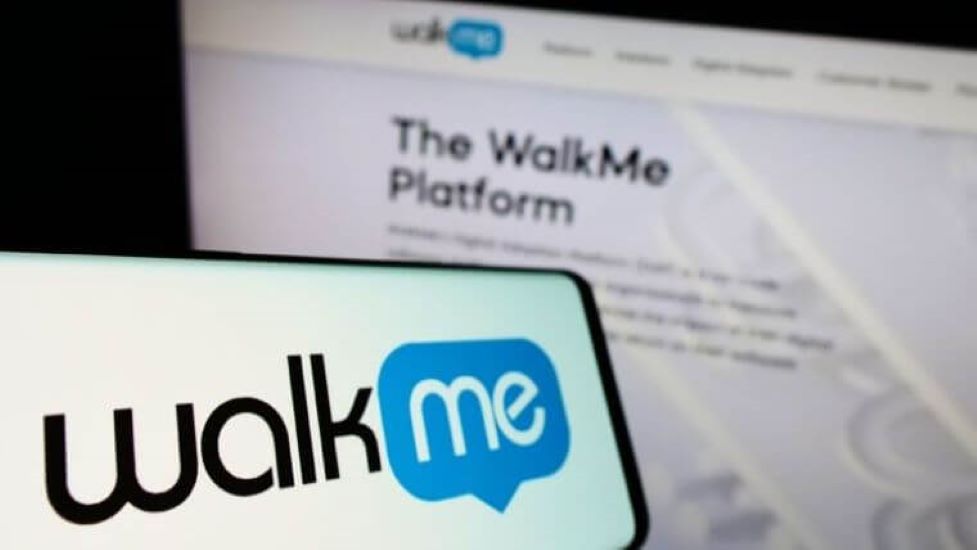 The News: WalkMe revenue for Q2 2022 revenue increased by 28 percent to $59.9 million, up from $46.8 million one year ago, as the Digital Adoption Platform (DAP) company reported its earnings for the quarter on August 11. Read the full earnings Press Release from WalkMe.
WalkMe Revenue Rises in Q2 to $59.9M, Up 28% From Q2 2021
Analyst Take: WalkMe's revenue for Q2 showed good progress for sales of the company's Digital Adoption Product line, which lets customers see and quickly improve how their digital assets, including software, are being used inside their operations. Using analytics and AI, WalkMe's DAP can show customers how and whether their expensive software assets are being utilized by employees at their expected levels and can easily show leaders where changes or improvements need to be made in order to boost those utilization rates.
Here are WalkMe Q2 2022 results by the numbers:
Q2 2022 revenue of $59.9 million, up 28 percent from $46.8 million for the same quarter one year ago. The revenue exceeded consensus estimates of $59 million for the quarter from analysts with Yahoo Finance.
Q2 2022 cash flow of $10 million, or 17 percent of total revenue, compared to $6.2 million, or 13 percent of total revenue, one year ago.
Q2 2022 non-GAAP operating loss of $16.7 million, up 42 percent from $11.7 million one year ago.
Q2 2022 non-GAAP net loss per share of $0.19 per share, compared to a net loss of $0.16 per share one year ago.
Q2 2022 non-GAAP gross margin of 78 percent, up slightly from 77 percent one year ago.
Q2 2022 Annualized Recurring Revenue (ARR) reached $246 million, up 29 percent from $191 million one year ago.
WalkMe's revenue boost and the ARR progress is both impressive and not at all surprising based on our experience with the WalkMe leadership team and their relentless commitment to success. These results show strong growth on the top line for WalkMe's DAP, which is purpose designed to quickly show customers how to maximize their investments in software across the organization and shorten time to value across the board. Those are the kinds of benefits that customers want to see every day — and even more so in challenging economic times.
There is a significant appetite right now from a wide range of companies to invest in technologies that help them better use the new software platforms and other technologies that they bought over the last two years during the Covid-19 pandemic. Companies were quickly thrust into work-from-home (WFH) remote operations using video conferencing, cloud-based customer service applications, office suites and more, and now they are finding they want to evaluate and make changes in those choices that were made during high-pressure situations. That is where WalkMe's DAP can offer insight and guidance to customers in making those decisions, using deep analytics and AI integrations.
The DAP product category is a nascent one and WalkMe has been leading the pack for some time now. The challenge in this category is that prospective customers have much to learn about the existence of these tools and how they can not only significantly impact their digital transformation journeys, but also help deliver concrete bottom line business value for their operations.
WalkMe's DAP is a code-free, cloud-based platform that helps customers experience digital transformations without having to undergo and configure the complex and difficult steps on their own.
The healthy 29 percent ARR increase in Q2 is more evidence of WalkMe's revenue progress and shows us that customers believe in its products and are seeing measurable and worthwhile benefits and savings from the DAP platform. That is great news and strong customer feedback for WalkMe.
WalkMe's strategic focus over the course of the last year or so on the enterprise customer is also paying off. The company added eight new Enterprise-Wide DAP customers in the quarter, giving the company 142 Enterprise-Wide DAP customers, for a six percent gain YoY.
WalkMe 2022 Financial Guidance and What We See Ahead
WalkMe also provided earnings guidance for Q3 and for the full year of 2022.
The company said it expects revenue of $62.5 million to $63.5 million for Q3 2022, which would represent a growth rate of 24 percent to 25 percent YoY, and a non-GAAP operating loss of $16.5 million to $15.5 million.
Revenue for the full year of 2022 is estimated at $246 million to $249 million, while the company expects a non-GAAP operating loss of $68 million to $65 million.
Overall, WalkMe continues to show growth trends and is wisely expanding its business relationships with Accenture and other partners in moves that are savvy and aimed at bolstering sales and share prices.
WalkMe is still in growth and customer-acquisition modes in a market where their core DAP product is continuing to get attention from new customers and business segment and we expect customer interest to continue to accelerate.
WalkMe is making considerable progress in a continuously volatile market environment. In challenging times, it helps to have a tech solution that speaks specifically to delivering bottom line value on tech stack investments, and WalkMe is exactly that.
We will continue to watch WalkMe's earnings, sales, and customer progress through the remainder of 2022 and into 2023 as the company continues to execute on its strategic growth plans. We are bullish on WalkMe and see the company's growth continuing as it further expands the already potent capabilities of its DAP platform, making it even more compelling for new customers to deploy it in their IT tech stacks. The ability of the platform to both speed employee adoption and shorten time to value on technology stack investments is, in our opinion, even more attractive in challenging economic times.
Disclosure: Futurum Research is a research and advisory firm that engages or has engaged in research, analysis, and advisory services with many technology companies, including those mentioned in this article. The author does not hold any equity positions with any company mentioned in this article.
Analysis and opinions expressed herein are specific to the analyst individually and data and other information that might have been provided for validation, not those of Futurum Research as a whole.
Other insights from Futurum Research:
WalkMe is Proving that Today's Best-in-Class Digital Adoption Platform is all About Delivering ROI
WalkMe Realize 2022: New Updates and Features for WalkMe Enterprise Take Center Stage
Making Markets EP28: The Digital Adoption Category Has Big Growth Ahead, with WalkMe CEO Dan Adika
The original version of this article was first published on Futurum Research.
Shelly Kramer is a Principal Analyst and Founding Partner at Futurum Research. A serial entrepreneur with a technology centric focus, she has worked alongside some of the world's largest brands to embrace disruption and spur innovation, understand and address the realities of the connected customer, and help navigate the process of digital transformation. She brings 20 years' experience as a brand strategist to her work at Futurum, and has deep experience helping global companies with marketing challenges, GTM strategies, messaging development, and driving strategy and digital transformation for B2B brands across multiple verticals. Shelly's coverage areas include Collaboration/CX/SaaS, platforms, ESG, and Cybersecurity, as well as topics and trends related to the Future of Work, the transformation of the workplace and how people and technology are driving that transformation. A transplanted New Yorker, she has learned to love life in the Midwest, and has firsthand experience that some of the most innovative minds and most successful companies in the world also happen to live in "flyover country."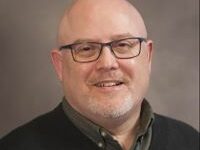 Todd is an experienced Analyst with over 21 years of experience as a technology journalist in a wide variety of tech focused areas.