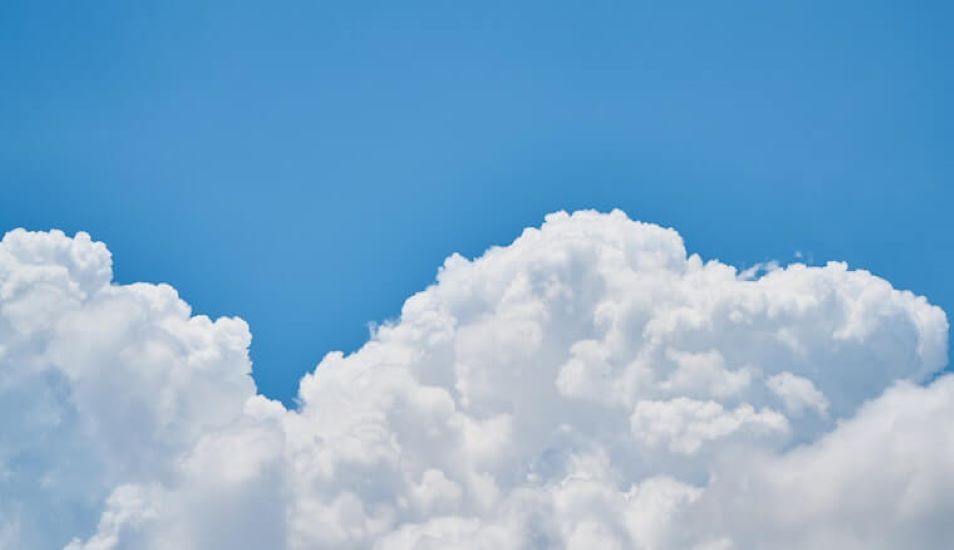 The News: Cisco recently shared its ambitions that it will grow its partnership with cloud marketplaces such as Amazon, Microsoft, and Google Cloud, which is a similar move to other vendors using cloud marketplaces to grow their software and services strategies whether they are with traditional or non-traditional partners, along with matching buyer behavior. Read more from Channel Futures.
Vendors Continue to Push Ahead with Cloud Marketplaces, Which Makes Perfect Sense
Analyst Take: This move by Cisco and other vendors looking to push ahead with cloud marketplaces is not surprising. In fact, not a week goes by without me getting a question about the viability and impact of cloud marketplaces and ecosystems, and my answer remains the same. Yes, cloud marketplaces are an excellent opportunity to grow software and services portfolios (and some hardware areas) that want to match buying behavior of enterprises, coupled with reaching conventional and unconventional ecosystems. These are things that we war gamed north of twenty years ago when application service providers (ASPs), managed services providers (MSPs), B2B portals and other models were first gaining popularity. In essence, you could tell where the momentum was heading on the B2B front when partnerships such as OrderZone.com formed in 1999 coupled with the growth of ASPs and partner interested in growing managed services. Like many things, however, timing was off, and a shakeout occurred during the dotcom bust, decimating many companies and forcing others into new directions. On the ASP front, we saw Corio acquire Qwest CyberSolutions and then IBM acquired Corio. AT&T acquired USinternetworking (USi) in 2006, and we saw many other ASPs faltering. We also saw notable internet resellers such as Amazon move into further adjacencies, eventually forming AWS. And, well, you know the rest of that story.
Marketplaces Are Growing: The Indirect Channel is a Force to be Reckoned With
Without a doubt, marketplaces are here to stay and continue to grow at a healthy pace. For vendors that want to grow their software and services strategies and reach both known and unknown partner types (or new ecosystems), the move to leverage hyperscalers is an excellent opportunity and one I expect more vendors to pursue in the future. It's a smart play and many partners have their own IP on them as well. In addition, other cloud marketplaces exist from 1-tier partners to 2-tier distribution partners that are also excellent options.
That said, there also continues to be a debate about the viability of other channel models such as IT distribution, which also offer their own cloud marketplaces. Fundamentally, the concept of them being disintermediated goes back several decades with popular market research firms — they were wrong — and then the debate washes up on the shore from time-to-time, we throw the shell back and let it roll on the ocean floor again for another decade. Let me pop the balloon for you: they will not be disintermediated anytime soon, vendors know they need them, not everyone is going full cloud — they got that wrong as well — and they are worth several hundred billion on a global scale growing on par or faster than GDP growth rates, which implies they are healthy.
IT distribution also has millions of SKUs, a few thousand vendors, touch all verticals and sub-verticals, business sizes, and touches several hundred types or ecosystems that many people didn't know existed. For example, when you go to partner events, you'll often find that former dentist that turned into a reseller with their own software, which happens all the time. They also have excellent business intelligence teams that are constantly analyzing partner ecosystems and connecting the unconnected on behalf of their vendors. Yes, vendors want to attract new partner ecosystems and ISV types that are complementary to their solution.
Back to Cisco for a moment. Let's say Cisco wants to strengthen the ISV ecosystem around their Meraki MR series (wireless access points) and MX Series (firewalls) in retail since they are already exceptionally strong in the K12 and postsecondary markets due to schools getting additional funding from the government. Chances are, the BI team at a distributor will find all partners on invoices that are selling into the retail market and find adjacent vendors in myriad market baskets. For example, they might find a partner selling Ryarc.com software to manage dynamic menu boards or in-store acoustic management. In that same query, one might also find the partner selling the Lenovo ThinkSystem SE450 with the partner reselling in-store analytics (crowd management) software as well. Another non-traditional partner such as an electrician might be buying critical power via APC or Eaton. That same electrician might even buy dome cameras for shipping and receiving to thwart shrinkage, along with alarm controls. The fact is, there are hundreds of partner and product types and distributors up- and cross-sell all day long and they can also sharp shoot. This is something that many vendors I speak with, some of whom are the largest out there, had no idea partners or distributors had these capabilities and it's a constant education. The reality is they've had them for a few decades.
Wrapping it up, cloud marketplaces are growing. It's smart, in fact I might even call it essential, for vendors to realize this and create more opportunities to sell through them as another option to finding new ecosystems that make their solutions that much stronger to a market. In my opinion, it's prudent for vendors to really do their homework when deciding which marketplaces they should go through and really map out what their idea of nirvana looks like in the future. Not all products, partners, and verticals are created equal and, for some categories, the highly specialized distributor or business unit within a distributor may be the true way to go-to-market. And if you need help with that, I've got a guy.
Disclosure: Futurum Research is a research and advisory firm that engages or has engaged in research, analysis, and advisory services with many technology companies, including those mentioned in this article. The author does not hold any equity positions with any company mentioned in this article.
Analysis and opinions expressed herein are specific to the analyst individually and data and other information that might have been provided for validation, not those of Futurum Research as a whole.
Other insights from Futurum Research:
Why Multi-Cloud Data Services are Critical to the Modern Digital Organization – New Futurum Research Report
Meeting the Challenges of Modern Data Center Infrastructure with SoftIron HyperCloud – Futurum Tech Webcast Interview Series
Oracle Q1 Revenue Up 18% to $11.4B as Cloud Revenue Rises
The original version of this article was first published on Futurum Research.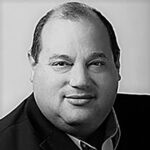 Michael Diamond is an industry analyst and foresight professional with 25 years of experience in the IT channel and market research industry. He is a route-to-market expert covering desktop and mobile devices, collaboration, contact center, ProAV, data center infrastructure, and cybersecurity. Prior to joining Futurum Research, Michael worked for The NPD Group as the sole industry analyst covering indirect channels, cybersecurity, SMB and vertical market trends, data center infrastructure (e.g., enterprise storage, servers, networking), ProAV and PCs. He has been quoted by media outlets such as Bloomberg, Kiplinger, TWICE, OPI (Office Products International), Apple World today, Dark Reading, Enterprise Storage Forum, Credit-Suisse, Footwear News, CRN (Computer Reseller News), Channel Futures and Into Tomorrow.  Michael has presented at myriad events including The Channel Company's Xchange, The Global Technology Distribution Council's summit, SMB TechFest and more.