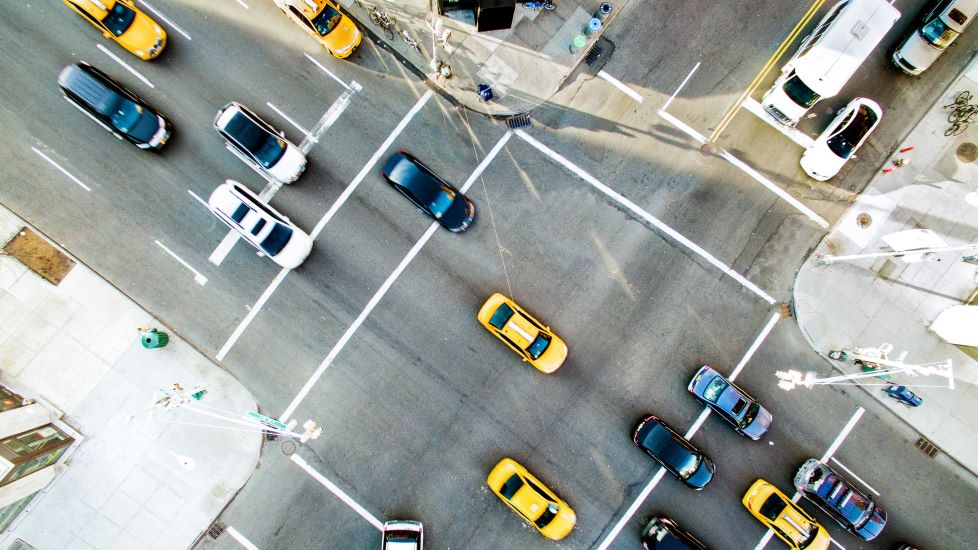 The News: Cisco and Verizon collaborated on a proof of concept (PoC) demo in Las Vegas, showing that cellular and mobile edge compute (MEC) technology can enable autonomous driving solutions without the use of costly physical Roadside Units to extend radio signals. Read the Cisco Press Release here.
Cisco and Verizon C-V2X Test Boosts Autonomous Driving Use Case
Analyst Take: Cisco and Verizon's recent joint autonomous driving PoC suggest a simpler and more efficient route to powering applications such as autonomous/unmanned last-mile delivery bots and robotaxis in cities like Las Vegas, where public MEC technologies exist. As such, cities and roadway operators could create safer roads with cellular vehicle-to-everything (C-V2X) applications including pedestrian protection, emergency and transit vehicle pre-emption, on/off-ramp protection (e.g., when a loaded truck needs autonomous guidance to merge or brake safely), and potential other scenarios that involve vehicles approaching intersections with traffic signals.
I see MEC playing a critical role in providing the execution resources (i.e., storage and compute) for autonomous driving applications which requires networking close to the end users, including within operator networks. In this case, Verizon is managing and hosting the autonomous driving application using a distributed cloud to enable the execution environment for C-V2X (LTE-CV2X) capabilities over multiple sites, aligned with connectivity managed as a unified solution.
Emerging C-V2X technology is defined by mobile industry 3GPP Releases 14/15 using cellular modem technology. Qualcomm, for instance, is a strong advocate of C-V2X technology due in good part to its 3GPP standards backing, easing ecosystem transitions from WiFi-based 802.11p Dedicated Short-Range Communications (DSRC) technology. Over the past few years, only DSRC was available for V2X applications, going into production first in Japan during 2015 and across the U.S. in 2017 for selected vehicle makes. In 2019, Volkswagen rolled out its DRSC-enabled Golf 8, ushering in Europe's first mass vehicle with V2X capabilities.
3GPP Release 16 (R16) uses 5G new radio technology and is designed to leverage unlicensed spectrum. I anticipate that 5G-enabled C-V2X can broaden ecosystem support and ease interworking of R16 devices with R14-based LTE-CV2X devices since they will need to support LTE R14 radios to assure backward compatibility. Through 5G standalone (SA) networks, I see operators attaining the 5G Core (5GC) programmability and network slicing capabilities needed to advance C-V2X autonomous driving services.
From my view, it is encouraging that the Cisco and Verizon test proved that Verizon's LTE network and public 5G Edge with AWS Wavelength, delivers standards-based C-V2X interworking, including especially latency thresholds, through Cisco Catalyst IR1101 routers across connected infrastructure. I expect the new C-V2X capabilities will prove well-suited for autonomous driving use cases encompassing robotaxis, last-mile delivery bots, on/off ramp safety, as well as a variety of short-range vehicle fleet applications.
Key Takeaways on Cisco Verizon C-V2X Autonomous Driving PoC
I believe the Cisco Verizon PoC suggests that the mobile ecosystem is getting closer to supporting a broader range of intelligent transportation system communications using LTE-CV2X communications capabilities in accord with security, management, and application (e.g., sensor inputs, traffic light signals) requirements. The tangible benefit of avoiding the use of expensive roadside radios to boost radio signals can further ease adoption and integration of 3GPP-enabled C-V2X technologies across the mobile and autonomous driving ecosystems.
Disclosure: Futurum Research is a research and advisory firm that engages or has engaged in research, analysis, and advisory services with many technology companies, including those mentioned in this article. The author does not hold any equity positions with any company mentioned in this article.
Other insights from Futurum Research:
Cisco Throws Hat into Private 5G Network Realm
The 5G Factor: T-Mobile and Verizon Score at SoFi, Ericsson and 5G Core, 5G Tests for Industrial Robots, Cisco Private 5G, Vodafone and Oracle Pair Up – Futurum Tech Webcast
Qualcomm, BMW, and Arriver Announce Partnership on Advanced Driving Systems
Image Credit: Cisco
The original version of this article was first published on Futurum Research.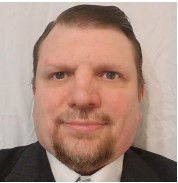 Ron is an experienced research expert and analyst, with over 20 years of experience in the digital and IT transformation markets. He is a recognized authority at tracking the evolution of and identifying the key disruptive trends within the service enablement ecosystem, including software and services, infrastructure, 5G/IoT, AI/analytics, security, cloud computing, revenue management, and regulatory issues.