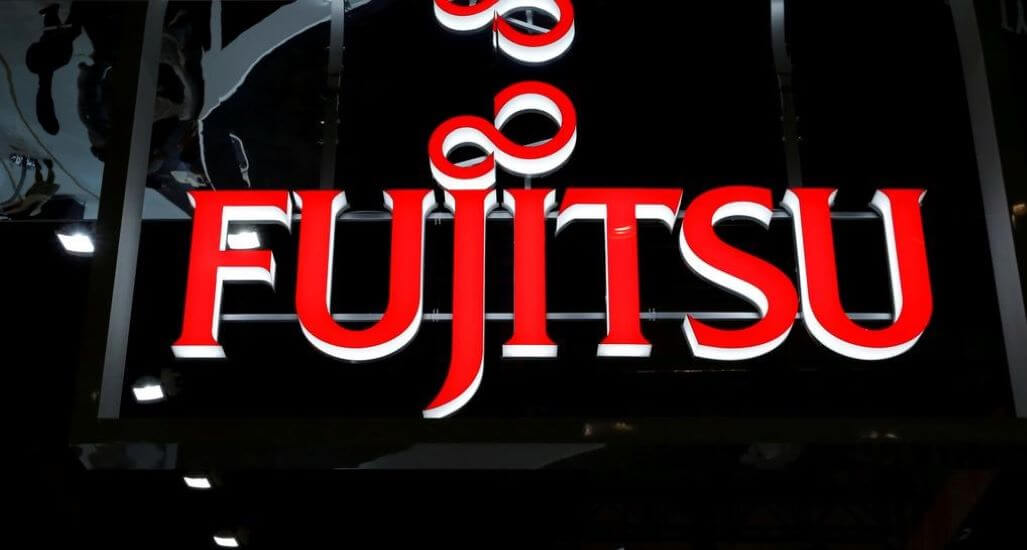 Organizations are expanding their commitment to using a containerization strategy to advance their cloud journeys. As organizations look to modernize and scale their software across multiple clouds, independent software vendors (ISVs) are becoming increasingly aware that container technology is essential to accelerating their client's modernization objectives as well as assisting their cloud journey transformation.
Moreover, the migration of applications to a microservices architecture is driving container deployment of database (DB) management to broader ecosystem-wide adoption and acceptance. Containerized DBs have emerged as a critical building block for transitioning massive, monolithic applications to applications based on microservices and serverless architectures.
FUJITSU Enterprise Postgres Ready to Power ISV Fulfillment of Container-driven Software Modernization Journey
Analyst Take: Key to meeting the containerization requirements of software modernization journeys is the need for ISVs to prioritize the fulfillment of organization-wide data security and cloud portability requirements. I see these requirements as including security features for data masking, transparent data encryption (TDE), vertical columnar index scalability, and audit logging, as well as providing a platform-agnostic hybrid cloud DB solution using multi-architecture containers.
In addition, by embracing an open hybrid cloud approach ISVs can deploy applications with agility and speed that boost their value with customers and prospects. IBM's proven partner programs, for example, can aid ISVs in delivering applications to market quicker with enhanced credibility. Technology such as Red Hat Open Shift are designed to reach clients in all lines of business and streamline the porting, certification, and portability of applications across cloud environments as well as collaboration in application development, go-to-market resources, and using learning resources to aid client skill development.
The Key Software Modernization Challenges ISVs Must Address
Software modernization is a critical area of focus for ISVs, but challenges are a reality. The benefits are clear: ISVs can take advantage of the enterprise trend toward expanding and accelerating their software containerization and modernization programs and, as a result, expand their ecosystem influence and diversify revenue streams. However, many ISVs lack the in-house resources to develop their own portfolios across multiple cloud platforms. Fortunately for ISVs, there is a standout solution available that warrants consideration — FUJITSU Enterprise Postgres. FUJITSU's offering helps customers maximize cloud deployment options, including applying the "design once, deploy many" approach that allows them to avoid the expense of building multiple development teams.
Moreover, I see ISVs burnishing their data security credentials by using the FUJITSU Enterprise Postgres for Kubernetes streamlined architecture that affords a consistent standards-based approach to help meet stringent enterprise security demands in hybrid and multi-cloud environments. In addition, adopting proven data compression techniques can significantly improve data load and processing performance, particularly in the movement of data in and across clouds.
How Does FUJITSU Enterprise Postgres for Kubernetes Turbocharge ISV Containerization Capabilities?
So, does FUJITSU Enterprise Postgres for Kubernetes actually turbocharge ISV containerization capabilities? From my perspective, absolutely. FUJITSU Enterprise Postgres for Kubernetes provides all the most critical capabilities needed to enable ISVs to meet the software containerization and modernization demands of organizations across multiple cloud environments. For starters, assuring ease-of-deployment is a fundamental kick starter. Through the OpenShift Container Platform (OCP), FUJITSU's solution can get clients up and running in minutes on their initial deployments through full-featured ease of use and easy to find portal tools. This includes supporting multiple versions and multiple namespaces according to client needs.
Of top importance, and a key part of the value prop of the FUJITSU solution is that it assures security and portability are built into the overall containerization and modernization process. For instance, FUJITSU Enterprise Postgres provides market-proven automated security features for data masking, transparent data encryption (TDE), global meta caching, and audit logging through OCP, as well as ensuring consistent data and security integrity across multi-cloud platforms. Moreover, with the Hybrid Multi Cloud deployments becoming mainstream, the FUJITSU Enterprise Postgres strategic partnership with IBM and Red Hat OpenShift provides a foundation for a platform-agnostic hybrid multi-cloud database solution using multi-architecture container x86 and IBM Z and LinuxONE.
I also like the fact that the FUJITSU Enterprise Postgres portfolio increases portability across all public and private environments, which assures that ISVs can aid their clients in avoiding lock-in with their public/private cloud partnerships. This includes leveraging IBM Z and LinuxONE capabilities that enable enterprises to manage their data growth by reducing storage requirements and data transfer requirements by up to 80% without changing their I/O infrastructure. The FUJITSU portfolio enables the features and operational elegance ISVs need to optimize the benefits of enterprise PostgreSQL solutions, as well as automate updates for FUJITSU Enterprise Postgres.
Last but not least, FUJITSU Enterprise Postgres is specifically enhanced for OpenShift to provide Operator Lifecycle Manager crucial to helping clients install, update, and manage the lifecycle of Kubernetes native applications and their associated services running across their OCP clusters. I see this feature giving ISVs the tools needed to speed up their ability to meet the container manager requirements of their clients, which is exactly what they're looking for.
FUJITSU Enterprise Postgres: Delivering Deployment and Solution Assurances Across OCP Container Environments
By implementing a simple setup on OCP using intuitive graphic user interface (GUI) or command line interface options, FUJITSU Enterprise Postgres smooths the ability of ISVs to fully integrate their customers' containerization and modernization processes and priorities across their DevOps and DevSecOps frameworks. This includes using synchronous replication techniques to ensure data consistency across any cloud environment.
I believe FUJITSU offers full solution assurance to ISVs by enlisting quality development and technical collaboration with IBM and Red Hat, including certification by Red Hat for Open Shift and OCP. FUJITSU Enterprise Postgres is also optimized for IBM LinuxOne and x86 platforms, which delivers the multi-architecture container Operator capabilities ISVs needed to address the critical containerization needs of their clients.
Also, I see the FUJITSU Enterprise Postgres Operator solution providing the underpinning needed to ensure the successful installation and management on OCP including the implementation of load balancing, upgrades, performance backup, elastic scaling, failure management, and connection pooling capabilities.
Key Takeaways on FUJITSU Enterprise Postgres for Kubernetes in Powering ISV Support of Software Containerization and Modernization
Through FUJITSU Enterprise Postgres for Kubernetes on OCP, ISVs can assure their customers have access to a highly secure, scalable, and cost-effective solution with high data performance and advantageous support for large-scale workloads. With FUJITSU's native Postgres solution, I believe ISVs can now provide customers attractive options that include highly portable and flexible mobility in advancing their software modernization objectives that save on infrastructure costs, which can result in allocating more funds to highest priority application feature development. Unlike proprietary DB solutions, FUJITUSU Enterprise Postgres enables ISVs to deliver the cloud portability, open-source flexibility, and security essential to assuring clients that they can avoid vendor lock-in and restrictive contracts.
Disclosure: Futurum Research is a research and advisory firm that engages or has engaged in research, analysis, and advisory services with many technology companies, including those mentioned in this article. The author does not hold any equity positions with any company mentioned in this article.
Other insights from Futurum Research:
FUJITSU Enterprise Postgres Provides the Security and Containerization Keys to Hybrid Cloud Success
Red Hat Announces OpenShift 4.9 — Getting Closer to the Edge With Myriad Enhancements — and Advanced Cluster Management for Kubernetes
IBM Investor Briefing 2021: The Growth is Coming
Image Credit: Reuters
The original version of this article was first published on Futurum Research.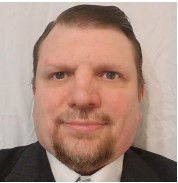 Ron is an experienced research expert and analyst, with over 20 years of experience in the digital and IT transformation markets. He is a recognized authority at tracking the evolution of and identifying the key disruptive trends within the service enablement ecosystem, including software and services, infrastructure, 5G/IoT, AI/analytics, security, cloud computing, revenue management, and regulatory issues.