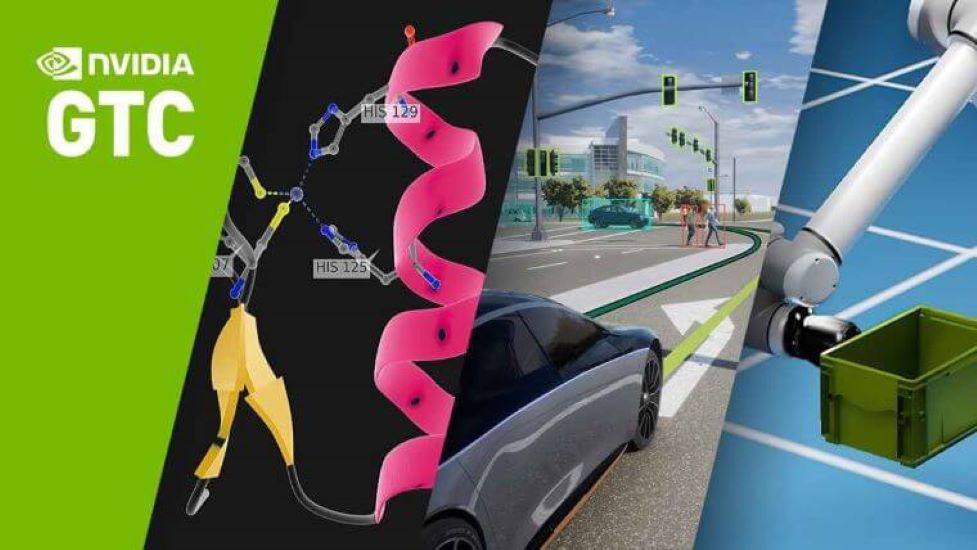 The News: The NVIDIA GTC 2022 conference unveiled a broad range of new NVIDIA Omniverse tools for enterprise metaverse and digital twin use, including Omniverse cloud services, an expanded AI and Omniverse alliance with Deloitte, and a second-generation, Omniverse-focused OVX computing system powered by the NVIDIA Ada Lovelace architecture. Read the full press releases from NVIDIA's September 20 Fall GPU Technology Conference (GTC) 2022 event in the NVIDIA newsroom.
NVIDIA GTC 2022 Unveils Omniverse Cloud Services for Enterprises
Analyst Take: When it comes to expanding and adding must-have features to its Omniverse product line for enterprises and creators, NVIDIA is hitting its stride. The NVIDIA GTC 2022 event adds more fuel to this conclusion, as NVIDIA brings Omniverse together with its own cloud services capabilities and expands an existing alliance with Deloitte that aims to make it easier for enterprises to adopt, broaden and nurture their AI and Omniverse futures.
As usual at an NVIDIA GTC event, NVIDIA CEO Jensen Huang covered all the latest innovations, from its newest GPU innovations to its Omniverse, digital twins, High Performance Computing (HPC) and other highlights.
What caught our attention most are the ways that NVIDIA is adding important features to its Omniverse platform, particularly by launching its new NVIDIA Omniverse Cloud, which delivers the company's first SaaS and Infrastructure-as-a-Service (IaaS) offering for enterprise customers. This is a smart strategy, clearly designed to make it even easier for customers to dive in and explore the metaverse through NVIDIA's Omniverse platform without having to bring all the needed technologies together on their own. When companies help their customers to better and more easily use their major platforms, it adds a significant boost to the ability to spur adoption, stickiness, revenue and, of course, a reputation for developing good technologies as is the case with NVIDIA doesn't hurt.
The new Omniverse Cloud Services aim to help enterprises build and operate industrial metaverse applications using a comprehensive suite of cloud services including:
Omniverse Nucleus Cloud, which allows 3D designers and teams to collaborate from anywhere to access shared Universal Scene Description (USD)-based 3D scenes and data.
Omniverse App Streaming, which lets users who do not have NVIDIA RTX GPUs to stream Omniverse reference applications to create their metaverse applications.
Omniverse Replicator, which provides tools that allow researchers, developers, and enterprises to generate physically accurate 3D synthetic data and use it to build custom synthetic-data generation tools to accelerate the training and accuracy of perception networks.
Omniverse Farm, which lets users and enterprises harness multiple cloud compute instances to scale out Omniverse tasks such as rendering and synthetic data generation.
NVIDIA Isaac Sim, which is a scalable robotics simulation application and synthetic-data generation tool that powers photorealistic, physically accurate virtual environments to develop, test, and manage AI-based robots.
These new tools bring immense capabilities to enterprises that are just beginning to explore industrial metaverse concepts and possibilities, as well as to companies that have already adopted these innovative technologies and are using them to advance their business capabilities and options. Enterprises using these new NVIDIA Omniverse Cloud services today include RIMAC Group, WPP and Siemens.
Second-Gen NVIDIA OVX Computing System Unveiled
Also capturing our attention at NVIDIA GTC 2022 is the second generation of NVIDIA's nascent OVX computing system, which includes the graphics and simulation foundations for the company's work with the metaverse. OVX was first unveiled this past March and it has already led to this second-gen version. Powered by the NVIDIA Ada Lovelace GPU architecture and enhanced networking technology, the new OVX systems will enable the creation of 3D virtual worlds and immersive digital twin simulations in NVIDIA's Omniverse Enterprise software platform.
The announcement of this second-gen OVX system is notable, coming only six months after its first version, which graphically shows the incredible innovation and results coming out of NVIDIA on a regular basis. This is a remarkable moment and a testament to NVIDIA's engineering team and its skills and imagination.
The new second-gen OVX systems are powered by NVIDIA's latest L40 GPU, which is based on the NVIDIA Ada Lovelace GPU architecture. According to NVIDIA, the L40 GPU's third-generation RT Cores and fourth-generation Tensor Cores bring innovative capabilities to Omniverse workloads running on OVX, including accelerated ray-traced and path-traced rendering of materials, physically accurate simulations, and photorealistic 3D synthetic data generation. These new capabilities add promising tools for enterprises that want to find ways to stand out from competitors and bring powerful breakthroughs to their own business strategies.
The New NVIDIA Ada Lovelace RTX GPU
Also announced at the NVIDIA GTC 2022 fall event was the new Ada Lovelace RTX 6000 GPU from NVIDIA, which promises 2x to 4x performance improvements in enterprise workflows. Based on NVIDIA's Ada Lovelace architecture, the latest GPU delivers real-time rendering and graphics to designers and engineers to enable them to drive cutting-edge, simulation-based workflows that can be used to build and validate more sophisticated designs.
The new GPUs are designed for neural graphics and advanced virtual world simulation and can be used to create content and tools for the metaverse using NVIDIA Omniverse Enterprise.
NVIDIA and Deloitte Expand Alliance
This is also a big plus for enterprises that are looking to the metaverse for their next business opportunities. The expanded alliance between NVIDIA and Deloitte is designed to expand the relationship between the two powerhouses to help enterprises around the world to build and run their own state-of-the-art AI and metaverse services and integrate them into their operations. Under the expanded deal, Deloitte consultants will gain access to NVIDIA's AI and Omniverse platforms to help clients build and deploy a wide range of AI applications, including edge AI, speech AI, recommender systems, chatbots, cybersecurity, digital twins and more.
This is big news — and a great idea — because it will help enterprises collaborate with trusted partners to dive into these very new technologies and strategies for wary enterprise leaders. Having a hand to hold while taking what can often feel like scary steps into a wholly unknown technology sector is an excellent idea and strategy that will go a long way to fostering more enterprise adoption of the metaverse and its possibilities.
NVIDIA GTC 2022 Overview
NVIDIA GTC 2022 featured a raft of intriguing new technology announcements, which is what we always expect from NVIDIA — and what we always get.
But this time, we see unambiguous evidence that NVIDIA is truly positioning itself as a leading vendor in the metaverse market, especially since there is not much head to head competition out there at this point in time.
Whether it is Meta or Microsoft, many major companies that are trying to build 3D collaborative environments, digital twins, data replication, simulation, and more, well, they're going to be utilizing Nvidia's software to do it.
We believe that this is a huge tribute and a clear sign that NVIDIA is on the right path, and making the right technology decisions, as it broadens and bolsters its enterprise metaverse, AI, HPC, and other aspirations.
It will be fascinating as always to watch NVIDIA and peruse its next round of innovations at the next NVIDIA GTC event in early 2023.
Disclosure: Futurum Research is a research and advisory firm that engages or has engaged in research, analysis, and advisory services with many technology companies, including those mentioned in this article. The author does not hold any equity positions with any company mentioned in this article.
Analysis and opinions expressed herein are specific to the analyst individually and data and other information that might have been provided for validation, not those of Futurum Research as a whole.
Other insights from Futurum Research:
NVIDIA H100 MLPerf 2.1 AI Performance Results Are Impressive
NVIDIA Q2 Revenue Up 3% YoY as Gaming Slows Post-Pandemic
Intel Fab Co-Investment, Zoom Perspectives, Salesforce, NVIDIA, Dell Tech & Marvell Earnings – The Six Five Webcast
Image Credit: NVIDIA
The original version of this article was first published on Futurum Research.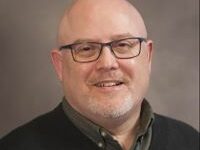 Todd is an experienced Analyst with over 21 years of experience as a technology journalist in a wide variety of tech focused areas.