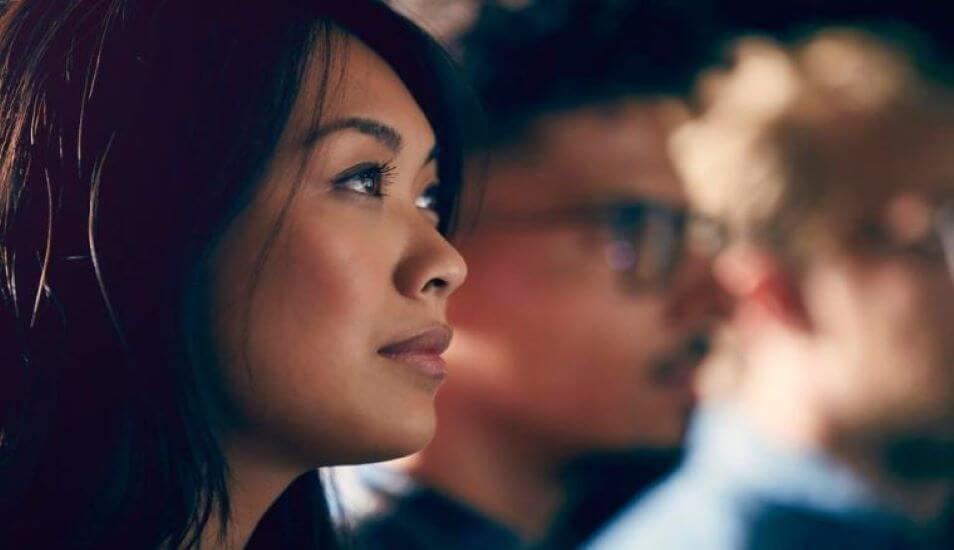 What do you do when you run out of talent? That's a problem now being felt especially in the tech industry, where a lack of skilled IT workers — especially in cloud field — could cause digital transformation to stall in its tracks. We all know that the recent pandemic forced many businesses to move their operations to the cloud to allow employees to work from home. But the talent sector itself wasn't necessarily ready for the demand.
The "talent problem" will have widespread ramifications. Studies show some 40 percent of organizations are looking for a third-party to help with their cloud projects, leading to project delays and frustration overall. But for the big tech and enterprise software companies — AWS, Microsoft, Salesforce, Oracle, and SAP to name a few—further delays could also impact their long-term growth strategies. After all, it's difficult to pitch new products to your customers if they're still stuck looking for contractors to help them with the last product you rolled out. I remain bullish that tech will innovate their way out of long-term issues related to talent shortages, but the short-term holes will need to be plugged.
Still, as much as tech as getting hit with the recent talent shortage, it's not the only industry facing a lack of job applicants. It's estimated that by 2030, more than 85 million jobs will go unfilled, leading to more than US$8 trillion in unrealized revenue—$2 trillion for the United States alone. This includes industries like hospitality, retail, and manufacturing—industries where pay and perks haven't quite kept up with cost of living—or employee expectations. Think about that for a second: 85 million jobs going empty in an era when most of us worried robots would make human work irrelevant.
Honestly, this is a weird time. There's no requestion about it. Some call this the great job "mismatch"—an unprecedented moment when there are 9.2 million jobs open following a once-in-a-lifetime jobs decline due to the global pandemic, only to see so many jobs going vacant. Perhaps it's not as essential to understand why this great mismatch is occurring as it is to focus on what businesses might do to pre-empt the damage.
What Would It Take to End the Great Resignation?
I truly believe one of the most critical thing businesses need to do today—whether they are in tech, retail, or any other segment of the global marketplace—is take a good, hard look at employee experience and how their enterprise measures up to what employee really want right now.
Recent reports show more than 40 percent of employees are considering quitting or changing professions this year. In fact, 4 million people quit their jobs in April How do you prevent your company from being deserted? Keep your employees happy.
The thing is, during the pandemic, employee expectations changed. First, employees saw that many industries could keep churning thanks to Microsoft Teams, Zoom, Webex and other collaboration tools keeping our meetings and connectivity intact—in fact, we became more productive. And, in many cases, they were given lots of new perks like an opportunity to work from home, given a budget for office furniture, in many cases given mental health support or even Peloton memberships to maintain their physical wellbeing. Some even took the opportunity to move away altogether — abandoning the long and exhausting commute to live somewhere cheaper, quieter, more enjoyable. At the time, employers accepted that because—what else could they do? They needed to adjust. They needed to pivot. That involved being flexible for their workforce. But now, the pandemic is starting to subside—albeit at an erratic pace Employers want to go back to business as usual. And employees—they aren't having it.
Thus, if you want to avoid the great resignation, the most important thing you can do is allow your employees to guide you as to how you return to the post-pandemic world. That means:
Continuing to be flexible. With the raging Delta variant continuing to ravage the world, many employees still aren't comfortable returning to work. Employers need to be okay with this. They need to understand that the remote work genie is not going back in the bottle—not this year, and perhaps not ever. In fact, by 2027, it's estimated that 50 percent of all workers will be freelance. Why? Because employees have gotten a taste of freedom, and many won't be going back. Companies that seek to remain competitive will need to have a strategy that incorporates flexibility—especially when trying to win and retain the best employees.
Apply the next wave of Technology. The first wave of technology that fueled the pandemic productivity wave was collaboration. We saw massive adoption that yielded explosive growth for popular products like Zoom and Microsoft Teams. As the pandemic carried on, for what has felt like an eternity, we have all felt the fatigue of online meetings. The next wave will be about data and analytics that optimize employee experiences and take greater consideration for health and well being. Microsoft, recently announced Viva, which is an entire set of tools dedicated to employee health, well-being, and community. As we see more AI and ML incorporated into our meeting platforms, I see a future where much like our Apple Watch tells us to stand or walk, our meeting and productivity platforms will help us better manage our day by using data to recognize our most productive time(s) of the day, to keep us moving, and to make sure we have breaks between meetings to fuel or rest.
Increase pay and keep the perks. Have you seen the price of gas … or bread … or chicken lately? Inflation is the highest it's been since 2008—the Great Recession. It follows compensation should … compensate … for the rise in costs. Oh, and remember those children parents needed to raise while working during the pandemic? They're still there. So are the sick parents, the family obligations and the bills that continue to rise. This upward cost momentum is something that employers need to recognize and address. Better compensation, both cash and benefits are going to be critical in a competitive labor market. Make it worth your employee's efforts to come to work every day. Compensation alone doesn't create loyalty, but it removes a huge barrier in creating more committed employees.
Creating new opportunities for growth. As noted above, some 40 percent of employees say they're thinking of leaving their current profession this year. One reason this is the case is that they aren't able to pivot or grow in their current position. If you want to keep employees onboard and happy, create those opportunities! Make it easy to move to a new department, gain a new skill, or gain a new area of fulfillment. We have seen big investments by companies like Amazon, Google, and Microsoft to provide a clearer path for employees. However, it can't only be mega-cap companies making these types of investments, every company needs to be thinking about how to help employees grow professionally, and personally.
This isn't rocket science. It's a basic realization that the way we work is changing. Employee expectations and needs are changing. And the companies that continue to succeed will be the ones that change along with them.
Disclosure: Futurum Research is a research and advisory firm that engages or has engaged in research, analysis, and advisory services with many technology companies, including those mentioned in this article. The author does not hold any equity positions with any company mentioned in this article.
The original version of this article was first published on Forbes.
Daniel Newman is the Principal Analyst of Futurum Research and the CEO of Broadsuite Media Group. Living his life at the intersection of people and technology, Daniel works with the world's largest technology brands exploring Digital Transformation and how it is influencing the enterprise. From Big Data to IoT to Cloud Computing, Newman makes the connections between business, people and tech that are required for companies to benefit most from their technology projects, which leads to his ideas regularly being cited in CIO.Com, CIO Review and hundreds of other sites across the world. A 5x Best Selling Author including his most recent "Building Dragons: Digital Transformation in the Experience Economy," Daniel is also a Forbes, Entrepreneur and Huffington Post Contributor. MBA and Graduate Adjunct Professor, Daniel Newman is a Chicago Native and his speaking takes him around the world each year as he shares his vision of the role technology will play in our future.