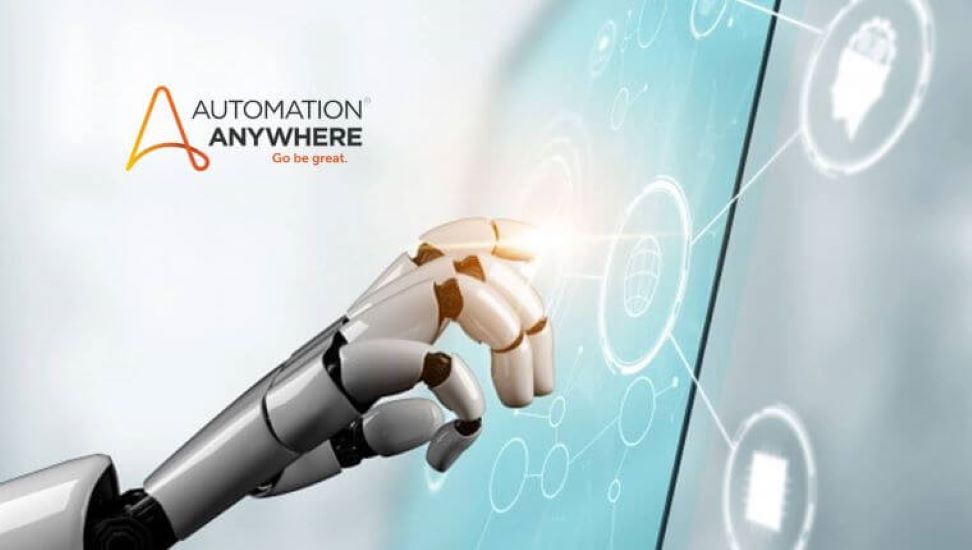 The News: Last week Automation Anywhere and Google Cloud announced a new strategic partnership focused on accelerating RPA adoption in the enterprise. Read the full press release from Automation Anywhere here.
Automation Anywhere, Google Cloud Partner to Expand RPA Use in the Enterprise
Analyst Take: Automation Anywhere and Google Cloud's strategic partnership is clearly intended to accelerate global enterprise adoption of intelligent automation.
With this partnership, Automation Anywhere's Automation 360 platform will be available on Google Cloud and the companies will work together to develop RPA-powered solutions as well as AI-powered intelligent automation solutions.
Most importantly, the companies will work together to align go-to-market teams to help businesses scale RPA capabilities.
RPA and the Lessons of a Global Pandemic
One of the lessons businesses the world over learned as a result of navigating a global pandemic is that speeding up digital transformation is critical and embracing RPA and automating common business processes is a part of that transformation. The good thing is that many organizations not yet ready to integrate RPA into business operations realized that in order to serve customers and to do so with a distributed workforce, embracing automation was tremendously important. Certain industries were already employing RPA, including banks and financial institutions, insurance companies, healthcare, CPG & retail, and telecom — and in many instances, the pandemic sped that up.
Even companies that were slow to get on the automation bandwagon quickly realized the value RPA could deliver and that it could, in many instances, help keep employees from sinking under a heavy workload of repetitive tasks — often while working remotely.
RPA and the Challenge of Scale
But adopting RPA in the enterprise is not without challenges. Many organizations struggle scaling automation and are slow to go beyond simple back of house or even front of the house RPA solutions and realize the tremendous value that AI-powered intelligent automation can deliver.
Based on our work for the last number of years with many players in the automation space, it's that scaling beyond the initial use cases, the scaling beyond 500 or so automations throughout the organization, that has proved problematic. And slow adoption of RPA is not what any of these companies are looking for.
Automation Anywhere and Google Cloud Partnership Benefits Both Companies
As with any strategic partnership, the goal is a mutually beneficial one. Automation Anywhere will migrate its Automation 360, a cloud-native, web-based automation platform to Google Cloud as its primary cloud provider and will become Google Cloud's preferred RPA partner. Automation Anywhere's solutions will be available in the Google Cloud Marketplace, making it deployable across cloud, hybrid, and on-prem environments — something for everyone. And customers will have a single view and management pane across all assets and environments.
For Google Cloud, it's likely an important move as well. Google Cloud has been solidly in the #3 spot in the cloud wars, behind Amazon's AWS and Microsoft Azure. It was reported by The Information's Kevin McLaughlin earlier this week that Google Cloud reported operating losses of $5.6 billion on its cloud computing business this last year. While that kind of loss isn't necessarily a big one for Alphabet, and definitely absorbable with total operating income of $41 billion for 2020, at some point in time profitability is surely in Thomas Kurian, Google's head of the cloud computing unit, sights.
Across the cloud industry as a whole, there's a sales war happening, and cloud providers are competing fiercely across verticals and across industries. For Google Cloud, adding the Automation Anywhere offering gives its current customers something they need and also provides a compelling value prop as it works to add new enterprise customers. All three cloud majors are making major investments in an effort to secure coveted long-term agreements with enterprise customers, and I believe this partnership is one such 'investment'.
What's Ahead for RPA
As I mentioned, the cloud space is largely dominated by AWS, Microsoft Azure, and Google Cloud, and RPA is one of the fastest, if not the fastest, growing segment in enterprise software. And big tech wants a piece of that.
The biggest, most recognizable, names in the RPA space are UiPath, Automation Anywhere, WorkFusion, and Blue Prism. Less recognizable specific to RPA offerings, but definitely legitimately immersed in the RPA space, companies like Pega, SAP, IBM, Oracle, and others are quickly making inroads.
Microsoft's Softomotive acquisition in May of 2020 made it clear that the company was bullish on RPA, and the company's recent move to make Power Automate Desktop free to all Windows 10 users is a very big deal. That said, Microsoft has some serious catching up to do in the RPA wars, as it is late to the party. Thus, the giving it away for free move makes perfect sense and the company's hold on the enterprise market is undeniably going to help it scale this offering quickly.
With more than 70+ RPA vendors out there, we'll most assuredly see more acquisition and consolidation as the bigs work to fine-tune their offerings, keep their existing customers, and attract new ones.
One of the biggest challenges for embracing automation in the enterprise is integrating it with existing technologies, and that is one of the reasons this partnership between Automation Anywhere and Google Cloud makes perfect sense. With Google's integration of Automation Anywhere RPA capabilities into multiple Google Cloud products, including Apigee and Appsheet, and then providing the ability to use RPA to streamline processes across both cloud-native applications and legacy, on-prem systems, it seems like a no-brainer that enterprise clients will be able to more rapidly embrace, and deploy RPA.
And the good thing about that is that once they figure out the massive benefits RPA can deliver, it's an enabler to more rapidly understanding the benefits of and embracing intelligent automation in the enterprise. It will be interesting to see how this partnership between Automation Anywhere and Google Cloud plays out in the coming year.
Futurum Research provides industry research and analysis. These columns are for educational purposes only and should not be considered in any way investment advice.
Other insights from Futurum Research:
Microsoft's Move to Make Plower Automate Desktop Free is a Major RPA Power Play
UiPath Hits $35 Billion Post-Money Valuation in Recent Funding Round
Automation Anywhere Launches AARI, It's Digital Assistant for Work
Research report: The State of Automation: RPA, AI, and Intelligent Automation
The original version of this article was first published on Futurum Research.
Shelly Kramer is a Principal Analyst and Founding Partner at Futurum Research. A serial entrepreneur with a technology centric focus, she has worked alongside some of the world's largest brands to embrace disruption and spur innovation, understand and address the realities of the connected customer, and help navigate the process of digital transformation. She brings 20 years' experience as a brand strategist to her work at Futurum, and has deep experience helping global companies with marketing challenges, GTM strategies, messaging development, and driving strategy and digital transformation for B2B brands across multiple verticals. Shelly's coverage areas include Collaboration/CX/SaaS, platforms, ESG, and Cybersecurity, as well as topics and trends related to the Future of Work, the transformation of the workplace and how people and technology are driving that transformation. A transplanted New Yorker, she has learned to love life in the Midwest, and has firsthand experience that some of the most innovative minds and most successful companies in the world also happen to live in "flyover country."