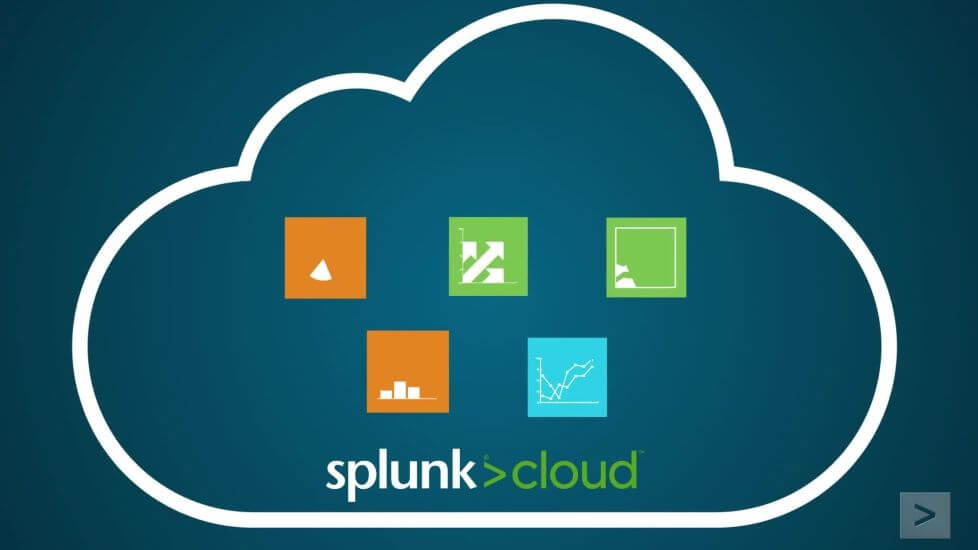 The News: Data-to-everything platform provider Splunk (SPLK) reported second-quarter 2021 earnings results after Wednesday's closing bell. Shares were up 2.92% after hours.
Second Quarter 2022 Financial Highlights
Cloud ARR was $976 million, up 72% year-over-year.
Total ARR was $2.63 billion, up 37% year-over-year.
Cloud revenue was $217 million, up 73% year-over-year.
Total revenues were $606 million, up 23% year-over-year.
234 customers with Cloud ARR greater than $1 million, up 100% year-over-year.
582 customers with Total ARR greater than $1 million, up 47% year-over-year.
Read the full earnings release in Splunk's Newsroom.
Analyst Take: Splunk delivered yet another quarter of solid growth, especially in cloud Annually Recurring Revenue (ARR). The company recently took a $1 billion investment from Silver Lake Partners to further accelerate the company's pivot to annualized revenues, a shift to cloud delivery models, and using ARR as the north star KPI to measure the company's trajectory. The injections of funds were not the extent of Silver Lake's involvement. Splunk CEO Doug Merritt summarized the involvement of Kenneth Hao, Chairman and Managing Partner of Silver Lake, from his new position on the company's board as "tangible" on the after-hours investor call.
According to the company, during Q2, Splunk has announced three new cloud platforms, all of which are gaining significant traction. These three new cloud offerings focus on enabling Splunk customers to maximize the value of their data and accelerate the adoption of digital transformation initiatives. These newly launched cloud models leverage the workload pricing rather than the data ingest model and contract on a minimum of an annual basis, which will undoubtedly help the company with the pivot to ARR.
In addition to announcing new products, the company also highlighted the immediate impact of recent executive appointments, especially Sendur Sellakumar, as senior vice president and Chief Cloud Officer, which is the first time Splunk has had such a role. Garth Fort also recently joined the company from AWS to become Splunk's senior vice president and Chief Product Officer. He will focus on continuing to evolve Splunk's product portfolio of software and cloud services. At the end of May, the company announced the appointment of Shawn Bice, a cloud and software leader with decades of experience in building and leading transformative Cloud, SaaS, and data management technology enterprises, to the newly created position of President of Products and Technology. Shawn has proven himself at both Microsoft and AWS previously, and he reports directly to Doug Merritt.
We believe that we will see significant execution-driven results and product innovation from the key personnel Splunk has added to its board through the recent Silver Lake Partners investment and the recent executive leadership appointments over recent quarters–A significant remodeling of the C-Suite at the company. The strategic involvement of a proven cloud turnaround outfit such as Silver Lake partners with their track record from companies such as Adobe and Autodesk means we are bullish on the ability of the company to achieve its cloud ambitions.
It Continues to Remain All About ARR and Cloud
As we wrote in Splunk's Q1 earnings coverage, we are focused on a couple of key metrics for the company as it transitions to a workload-based model and a cloud delivery methodology.
The first metric I am tracking is YoY overall ARR growth. This metric is the run rate of active subscription or recurring revenue on an annualized basis. This metric allows us to track the underlying fundamentals of the business both from client acquisition and from a retention and expansion perspective. The second focus was on the growth of cloud ARR. The company posted a Cloud ARR of $976 million, up 72% year-over-year, and Total ARR was $2.63 billion, up 37% year-over-year. These are solid growth numbers for directionally important metrics. Coupled with Cloud revenue for the quarter at $217 million, up 73% year-over-year, and overall revenues were $606 million for the quarter, up 23% year-over-year.
Revenue from Large Customers Continues to Increase
As Splunk reports results each quarter, another key performance indicator I am watching is large customer revenue and absolute customer numbers. Splunk defines large customers as those with a spend of >$1 million. Continuing the focus on ARR, the company announced that 234 customers had Cloud ARR above $1 million during the quarter, up 100% year-over-year. The company also announced that as of Q2, they have 582 customers with a Total ARR greater than $1 million, up 47% year-over-year. This level of transparency from the company is commendable. It enables us to track both the pivot to cloud revenue and the success of its cross and upsell efforts within large accounts.
The following represent select new and expanded large customers this quarter according to Splunk: Arlo, Chartis Group LLC, Fujitsu, Hiscox Underwriting Group Services Limited, Intel Corporation, N-able Technologies, Inc., Norwegian Labour and Welfare Administration (NAV), and Rover Group, Inc.
Overall Impressions of Splunk FY '22 Q12 and our Outlook
The fiscal Q2 results for Splunk represent a solid all-around performance, and the focus on key metrics such as ARR and large customer revenue is well placed. The company is becoming even more strategically important to its clients as they pivot to cloud-based deployment models.
The TAM for Security seems to grow almost daily as the threat landscape worsens for customers globally. The strategic imperatives for the company around cloud-based workload-based pricing for observability and security are vital. Merritt acknowledged these imperatives during the Investor call when quizzed on the importance of security to the overall TAM that Splunk addresses.
We look forward to gaining an insight into the integration of the acquisition of TruSTAR, a cloud-native security company offering a data-centric intelligence platform that was closed during the quarter, as it will be vital to round out the security offering.
We remain bullish on the prospects for the company for a variety of reasons; including the additions to the leadership team, the board-level focus on ARR, bolstered by the addition of a Silver laker Partners board member, and the execution of the company relating to migrating workloads to Splunk's various Cloud offerings and subsequent customer adoption of these offerings.
Directionally the continued growth in ARR numbers, especially in the cloud, is a clear indicator that the company's pivot in strategy is starting to bear fruit.
The overall trends lines are encouraging for this quarter and the return to providing annual guidance of Cloud ARR of between $1.305 billion and $1.330 billion and Total ARR in the range between $3.085 billion and $3.135 billion provides an encouraging outlook on the prospects for Splunk both in the short but also long term.
Disclosure: Futurum Research is a research and advisory firm that engages or has engaged in research, analysis, and advisory services with many technology companies, including those mentioned in this article. The author does not hold any equity positions with any company mentioned in this article.
Other insights from Futurum Research:
Big ARR Growth Highlights Robust FY '22 Q1 For Splunk 
Splunk Deepens Its Security Bench With TruSTAR Acquisition
Splunk Observability Cloud Paves Its Future In IT And DevOps
Image Credit: The Motley Fool
The original version of this article was first published on Futurum Research.