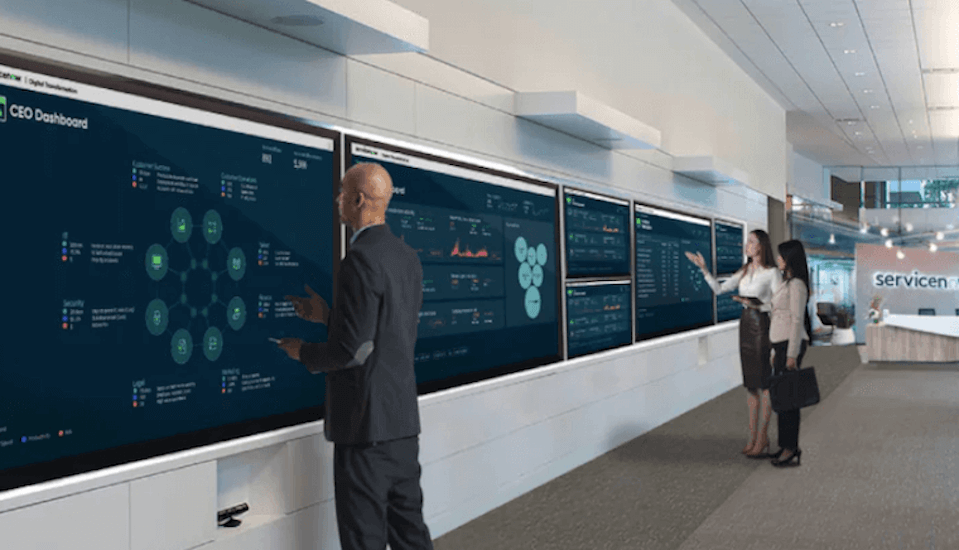 The News: ServiceNow Knowledge 2022 events are a series of customer facing conferences held by ServiceNow during the month of May in different cities around the world. Last week's event was in Las Vegas, during which the company made a raft of announcements. For full details, see the announcements on the ServiceNow site.
ServiceNow Knowledge 2022: ServiceNow Plots a Path to Breakout Growth
Analyst Take: I had the pleasure of attending ServiceNow's Knowledge 2022 event hosted recently in Las Vegas. The key takeaway from ServiceNow Knowledge 2022: the company company is on a roll right now. Futurum analysts Daniel Newman and Todd R. Weiss recently covered ServiceNow Q1 earnings, where the results were a beat across the board.
As Daniel and Todd covered, ServiceNow's revenue for the latest quarter was up 29% and, perhaps more significantly, subscription revenue was also up 29%. Even amongst the highest growth of SaaS companies, these are stellar growth numbers. I was interested to get behind the headlines and the numbers and dig deeper into how the company is able to consistently drive these numbers despite strong macro-economic headwinds.
ServiceNow's C-Suite Focus
One key takeaway from the ServiceNow 2022 event was the genuine excitement and passion of the C-Suite of ServiceNow. Bill McDermott has a long-standing reputation as an energizing CEO, and during the analyst roundtable he didn't fail to deliver. While McDermott's vision and leadership for the company came across loud and clear, what was more interesting for me was the clarity of focus. When analysts get to grill a CEO in a small setting, we usually get packaged responses and heavily scripted comments. This interaction was entirely different. Bill unpacked his thinking for the company in real depth and provided his thinking on the organic growth aspirations that the company is driving toward. This clarity flowed through all of the interactions during the week, and it's obvious the vision is clearly articulated throughout the ranks in the company. While this may on the surface seem a minor point, but we as analysts regularly get to interact with the C-Suite of companies and don't often see the same clarity of focus and message in our interactions.
During the event, we also had the opportunity to speak with CJ Desai, the recently appointed COO of the company. CJ was very purposeful in his comments and was again very clear about where the company is heading. ServiceNow's focus is on driving significant 30%+ growth year on year and delivering on the significant roadmap of product developments the company has planned in the coming quarters. It was also very clear that the company sees significant growth ahead without the need to make acquisitions. Organic growth and execution are the drivers for the ServiceNow team.
ServiceNow's Now Platform and Four Business Unit Focus
ServiceNow has long been associated with IT departments, with a focus on streamlining IT service workflow automation with its core software and delivering the ability to track and manage services delivered by IT departments. A key message from the ServiceNow Knowledge 2022 event was that there will be a shift moving forward, and the focus for the business will be the company's Now Platform, the newest upgrade to which was announced in late March and covered in depth by my colleague, Principal Analyst Shelly Kramer: ServiceNow Releases Now Platform San Diego with New RPA Features.
The Now Platform is designed to enable a self-service portal approach where employees gain access to administrative and workflow tools, and the San Diego release is all about helping users work smarter by way of RPA features and a focus on hyperautomation. It is also clear that the company's narrow focus, on four core business units: Technology, Employee, Customer and Creator, is a key part of the overarching business strategy.
This focus on the Now Platform is well placed, as CJ Desai articulated in his discussion with analysts, the ability for ServiceNow to not only drive core development around the platform, but also at the same time provide innovative new uses cases and workflows, will serve the company well as it looks to grow and deliver on its growth projections. We see the company being able to bring on new workflows and product innovations within these four business units for some time ahead and this will give the sales teams the opportunity to cross and upsell into their accounts.
One way to track the execution ability of a company to cross-sell and upsell is to closely track the large customer metrics. The rationale being that if larger customers get larger and more abundant, then more services and products are being deployed. Tracking revenue metrics by client provides a directional indicator of the ability for the sales team to cross/upsell multiple product lines to the same account. Based on Q4 statements, the company closed 135 transactions with more than $1 million in net new annual contract value, representing 52% year-over-year growth in the quarter ending December. The company now has 1,359 total customers with more than $1 million in annual contract value. Our team will be tracking these metrics closely to look for execution of the ServiceNow Now Platform and the company's four business unit focus going forward.
Looking Ahead for ServiceNow
An annual conference for a big tech company provides an opportunity to reflect and provide a rallying call to press and analysts, but also and certainly more importantly customers and employees. From my perspective, after engaging with the leadership team but also walking the show floor, excitement for the company's direction was palpable. As I got demos from solution experts, it was obvious they were engaged and enthusiastic and that their solutions were resonating with their clients. I raise this point to demonstrate that Bill Mc Dermott's infectious style of enthusiasm is infusing the company.
When you couple this corporate culture with a well-articulated product roadmap and a clear go-to-market strategy, the combination is usually a harbinger of strong results ahead. Based on the current trajectory of the company's results and the strategy and culture our team witnessed at the ServiceNow Knowledge 2022 event, we therefore remain bullish on ServiceNow's prospects.
Disclosure: Futurum Research is a research and advisory firm that engages or has engaged in research, analysis, and advisory services with many technology companies, including those mentioned in this article. The author does not hold any equity positions with any company mentioned in this article.
Analysis and opinions expressed herein are specific to the analyst individually and data and other information that might have been provided for validation, not those of Futurum Research as a whole.
Other insights from Futurum Research:
SerivceNow Knowledge 2022 Update: ServiceNow's Workplace Indoor Mapping is Wayfinding Tech Designed to Improve the Hybrid Work Employee Experience
ServiceNow Releases Now Platform San Diego with New RPA Features
New Solutions from ServiceNow Help Enterprises Advance Digital Transformation
Image Credit: ServiceNow
The original version of this article was first published on Futurum Research.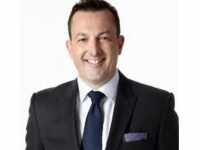 Steven Dickens is Vice President of Sales and Business Development and Senior Analyst at Futurum Research. Operating at the crossroads of technology and disruption, Steven engages with the world's largest technology brands exploring new operating models and how they drive innovation and competitive edge for the enterprise. With experience in Open Source, Mission Critical Infrastructure, Cryptocurrencies, Blockchain, and FinTech innovation, Dickens makes the connections between the C-Suite executives, end users, and tech practitioners that are required for companies to drive maximum advantage from their technology deployments. Steven is an alumnus of industry titans such as HPE and IBM and has led multi-hundred million dollar sales teams that operate on the global stage. Steven was a founding board member, former Chairperson, and now Board Advisor for the Open Mainframe Project, a Linux Foundation Project promoting Open Source on the mainframe. Steven Dickens is a Birmingham, UK native, and his speaking engagements take him around the world each year as he shares his insights on the role technology and how it can transform our lives going forward.