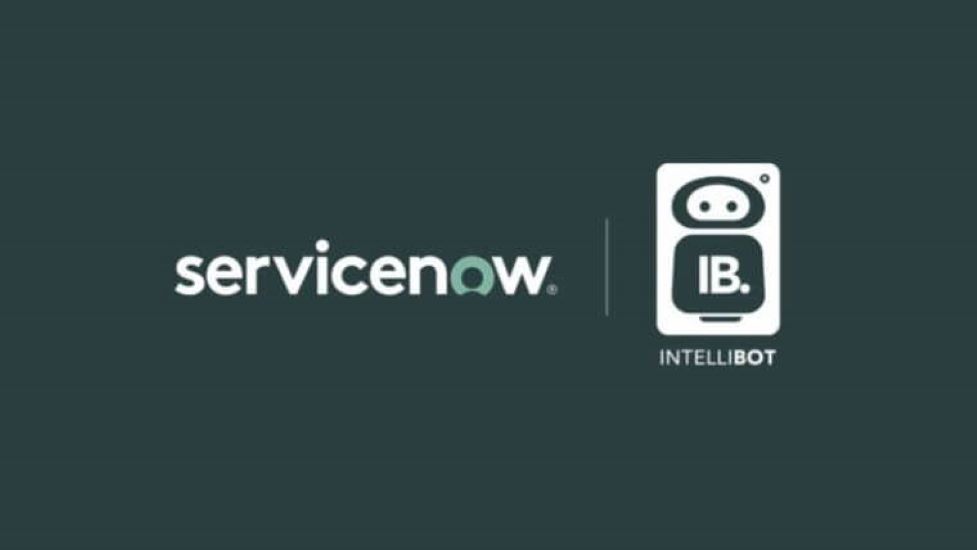 The News: ServiceNow's Intellibot acquisition, the intent of which was announced earlier this week, is a move by the digital workflow automation company to add robotic process automation capabilities to its platform. The acquisition also supports the company's commitment to the Indian market, one of the fastest growing in the world. Read the ServiceNow press release here.
ServiceNow Intellibot Acquisition Another Step Forward in the RPA Arena — and an Exciting One
Analyst Take: The announcement by ServiceNow, a cloud-based platform and solutions offering designed to deliver digital workflows, of the acquisition of Intellibot, a robotic process automation company based in Hyderabad, India is further indication of how hot the RPA market is — and will no doubt continue to be. This news joins announcements this week of a partnership between Automation Anywhere and Google Cloud and UiPath's upcoming IPO — in case you needed proof that the RPA space is hopping.
Why is this acquisition relevant? Without question, RPA plays an important role for organizations of all size in speeding up digital transformation. A few weeks ago, ServiceNow rolled out its Now Platform Quebec Release, bringing machine learning and native AI solutions designed to empower employees to work from anywhere. The platform includes ITOM Predictive AIOps, AI Search, and a Virtual Agent, all designed to, you guessed it — help accelerate digital transformation and power innovation.
Why the ServiceNow Intellibot Acquisition Makes Sense
One of the biggest challenges of organizations looking to embrace RPA solutions is integration and the difficulty in connecting disparate systems. Modern systems, legacy systems, a mix of both — every situation is different, and nuanced, and far too often these barriers make it easier to delay adopting the very technology solutions that the organization most needs.
That's one of the problems ServiceNow intends to solve with the Intellibot acquisition. By building Intellibot's capabilities natively into its Now Platform, customers will be able to more easily connect and integrate with both modern and legacy systems, and quickly and easily automate workflows.
ServiceNow's existing AI and ML integrations, process mining, process automation, NLX, chatbot, virtual agent capabilities, and low code development capabilities will be enhanced by Intellibot's RPA.
ServiceNow's Success Story is Not in Any Way Unexpected
I'll close by saying that ServiceNow's success is exactly what I would expect. Under former CEO John Donahoe's leadership, the company went through a rebrand and adopted the tagline of 'making the world of work, work better for people' and the company's mission and messaging centered around experience. When Bill McDermott left his role as CEO at SAP in late 2019 and took the helm at ServiceNow, the company was already thinking about both customer experience and employee experience, and how those two things were keys to successful digital transformation — and they're correct. And it's hard to find a more customer-centric leader than McDermott, and equally as important for the company's success, someone who could achieve scale in the enterprise. Bill McDermott knows very well how to do that.
It didn't take McDermott long to make both customers and investors happy — the company's February earnings call, the company had a record-high market cap of $115 billion. McDermott is all in on the future of the platform business and, so far, he has every reason to be bullish.
As a final point, the ServiceNow Intellibot acquisition is also very much about the India market, which is one of the fastest growing markets in the world. ServiceNow has plans to double its staff in India within the next three years and also plans to develop two new data centers. India also hosts ServiceNow's second largest R&D center and is a growing talent hub for the business.
The future for ServiceNow and Intellibot, and their customers, looks very bright indeed.
Futurum Research provides industry research and analysis. These columns are for educational purposes only and should not be considered in any way investment advice.
Other insights from the Futurum team:
Cisco And ServiceNow Integrate For Workplace Contact Tracing — An Opportunity And A Challenge 
AWS's Amazon Lookout For Metrics Solution Uses Machine Learning To Automate Business KPI Monitoring
Ericsson 5G Core Policy Studio — The Network Programmability Tool Key To 5G Innovation
Image Credit: ServiceNow
The original version of this article was first published on Futurum Research.
Shelly Kramer is a Principal Analyst and Founding Partner at Futurum Research. A serial entrepreneur with a technology centric focus, she has worked alongside some of the world's largest brands to embrace disruption and spur innovation, understand and address the realities of the connected customer, and help navigate the process of digital transformation. She brings 20 years' experience as a brand strategist to her work at Futurum, and has deep experience helping global companies with marketing challenges, GTM strategies, messaging development, and driving strategy and digital transformation for B2B brands across multiple verticals. Shelly's coverage areas include Collaboration/CX/SaaS, platforms, ESG, and Cybersecurity, as well as topics and trends related to the Future of Work, the transformation of the workplace and how people and technology are driving that transformation. A transplanted New Yorker, she has learned to love life in the Midwest, and has firsthand experience that some of the most innovative minds and most successful companies in the world also happen to live in "flyover country."