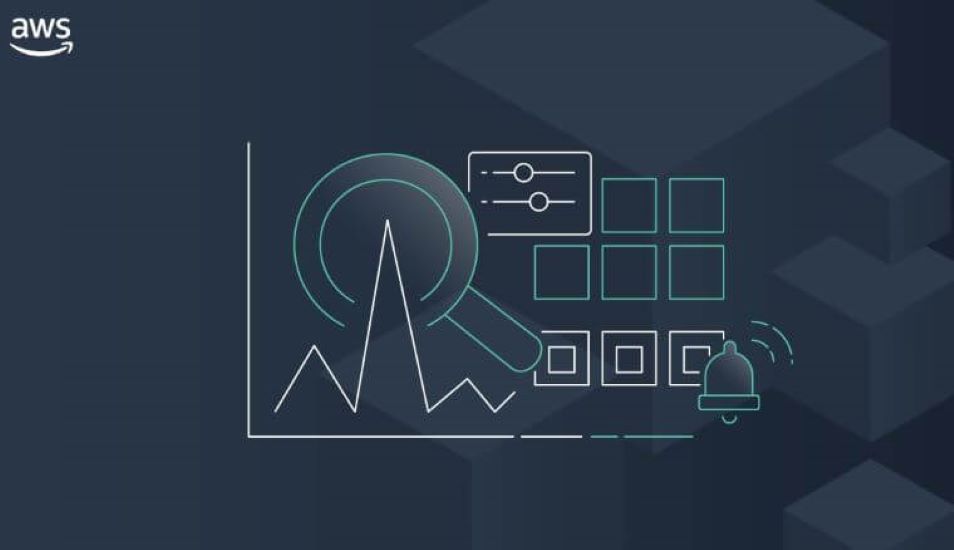 The News: AWS's Amazon Lookout for Metrics Solution is now in generally available status. Amazon's Lookout for Metrics is a fully managed AWS service that uses machine learning to monitor key performance indicators (KPIs) for organizations. Amazon had first introduced Lookout for Metrics at its Invent 2020 conference this past December. The solution can now be accessed by most AWS customers via the AWS console, as well as through supporting partners in the AWS Partner Network. The service is compliant with the European Union's General Data Protection Regulation (GDPR) and is now available in the U.S., E.U., and Asia Pacific regions, with availability in other regions to follow. Read the full press release.
AWS's Amazon Lookout for Metrics Solution Uses Machine Learning to Automate Business KPI Monitoring
Analyst Take: At its most basic, AWS's Amazon Lookout for Metrics autonomously detects and flags deviations from trend lines in an organization's business and operational data, like for instance a sudden change in sales revenue or customer retention rates. The solution relies heavily on machine learning (ML) to accomplish this.
How AWS's Amazon Lookout for Metrics Works
Given Amazon's own focus and vast experience in automating real-time detection of anomalies, at scale with its own business, I suspect that the genesis for AWS's Amazon Lookout for Metrics may have been the need for an internal tool that Amazon could use to more effectively monitor, understand, respond to, and learn from multitudes of simultaneous changes in KPIs across its platforms and overlapping ecosystems. In other words, Amazon Lookout for Metrics pretty much gives AWS customers the same type of smart KPI monitoring and management capabilities that have helped Amazon optimize its own digital operations. And naturally, Amazon Lookout for Metrics integrates smoothly with all of AWS' relevant platforms and a pretty comprehensive list of third-party solutions that businesses are most likely to be running their most relevant KPIs through.
Users can therefore easily connect Amazon Lookout for Metrics to data stores like Amazon Relational Database Service (RDS), Amazon S3, Amazon Redshift, and Amazon CloudWatch, as well as popular third-party SaaS solutions like Google Analytics, Zendesk, Salesforce, ServiceNow, Dynatrace, Singular, ServiceNow, Infor Nexus, Trend Micro, Veeva, Amplitude, and Marketo. Once connected, Lookout for Metrics uses ML to start monitoring data and metrics for anomalies and deviations from the norm. Amazon promises that Lookout for Metrics will perform this function with greater speed and accuracy than more traditional methods of anomaly detection.
Lookout for Metrics can also automatically group anomalies related to the same event and send alerts with a summary of possible causes. In fact, Lookout for Metrics can be connected to event and notification solutions like Amazon Simple Notification Service, AWS Lambda, Datadog, PagerDuty, Webhooks, or even Slack to automate customized alerts and actions whenever anomalies are detected. Lookout for Metrics is also capable of ranking anomalies in order of importance (or severity) to help organizations more easily prioritize their response.
An especially useful feature for organizations is that because results are tunable, user feedback about the relevance of detected anomalies helps the solution fine-tune its performance to match the user's needs over time.
Amazon has shared that Lookout for Metrics requires no up-front commitment or minimum fee. Fees are calculated based on the number of metrics an organization chooses to analyze every month.
Why Amazon's Lookout for Metrics Solution Matters
Amazon's Lookout for Metrics solution is both relevant and timely. Organizations increasingly depend on data and KPI analysis solutions to help their businesses run as efficiently as possible. But while most BI and data analytics tools do a solid enough job of managing analytics across a complex web of sources and solutions, flagging anomalies in real time remains a pain point for most organizations. Automation has clearly been the answer for some time, but software vendors have struggled to deliver a solution that reliably automates this function at scale in an actionable way.
Swami Sivasubramanian, VP of Amazon AI, explains how he interprets the problem that Lookout for Metrics aims to solve for AWS customers: "From marketing and sales to telecom and gaming, customers in all industries have KPIs that they need to be able to monitor for potential spikes, dips, and other anomalies outside of normal bounds across their business functions. But catching and diagnosing anomalies in metrics can be challenging, and by the time a root cause has been determined, much more damage has been done than if it had been identified earlier."
Unlike more traditional rule-based models that typically hunt for data that falls outside of numerical ranges, Amazon Lookout for Metrics inspects KPIs with a context-rich eye towards flagging any unexpected trend-averse deltas and diagnosing the root cause of an anomaly. This way, when a sudden change in the rate of shopping cart abandonment occurs, or a spike in payment transaction failures, or an increase in sales revenue, not only does Amazon Lookout for Metrics detect that change, it creates an alert for the organization and diagnoses potential root causes to help decision-makers address the problem faster. Note that this last part, which is essentially an attribution feature, isn't just capable of identifying problems or failures that led to a flagged negative outcome, it can also help organizations attribute positive outcomes to their root causes, like an improvement in a retail website's UX, the effectiveness of a promotional campaign on net sales, or the impact of a single tweet on website visits. This type of ML-powered insight can help organizations fine-tune their marketing and business development activities, respond to problems and crises, and improve their operational agility in real time without having to worry about scale.
If AWS's Amazon Lookout for Metrics is indeed a productized version of the type of ML-powered KPI monitoring and management solution that Amazon originally developed to solve its own operational challenges, it serves as a great example of Amazon's ability to monetize its own internally-facing innovations by turning them into AWS products once they have matured into a marketable service. Regardless of whether or not that is the case here, Amazon remains uniquely positioned to develop precisely this type of solution, one that will help AWS customers more cost-effectively monitor, understand, respond to, and learn from the constant churn of changes in KPIs across their business ecosystem, no matter how large or complex. And the fact that AWS's Amazon Lookout for Metrics integrates natively with AWS and Amazon platforms, as well as most third-party digital business solutions that capture real-time KPIs, gives Amazon a considerable home-field, one-stop-shop advantage, which should translate into an attractive value proposition for AWS customers.
Futurum Research provides industry research and analysis. These columns are for educational purposes only and should not be considered in any way investment advice.
Read more analysis from Futurum Research:
AWS EC2 X2gd Instances Powered Using Home-Grown Graviton2 Processors 
A Diverse Approach To AI Has AWS Uniquely Positioned For Growth
AWS Gets Greenlight For Huge Data Center Campus In Northern Virginia
Image Credit: AWS
The original version of this article was first published on Futurum Research.
Senior Analyst at @Futurumxyz. Digital Transformation + Tech + Disruption. Author, keynote speaker + troublemaker. Opinions are my own. I like croissants.