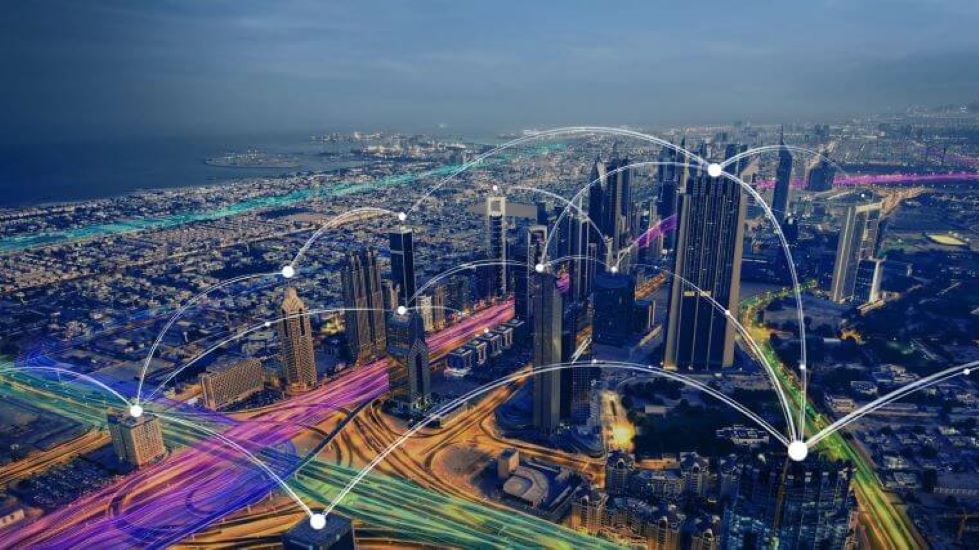 The News: Ericsson 5G Core Policy Studio launched this week, a new network programmability tool designed to enable communications service providers (CSPs) to capture more 5G revenue through offering differentiation. The tool handles the central management of all core network policies and is fully integrated with Ericsson's dual-mode 5G Core. The Ericsson 5G Core Policy Studio tool is a central provisioning engine designed to work at the core of the network. It enables access and control of all policies that manage different 5G and 4G services through a graphical user interface (GUI).
This ability allows CSPs to dynamically configure innovative services within network slices for consumers and enterprise customers and tailor those offerings to specific user needs and network circumstances. Ericsson testing shows that the tool can potentially deliver savings of up to 70 percent in policy configuration operational expenditures (OpEx) by simplifying the design and configuration activities compared to similar network configuration execution without the tool. Read the Ericsson news release here.
Ericsson 5G Core Policy Studio — Providing the Policy Engine for Use Case-Specific Networks
Analyst Take: The Ericsson 5G Core Policy Studio was unveiled this week, aiming to mitigate network policy management complexity, substantially boost policy configuration OpEx savings, and provide the network programmability required to swiftly design and deliver breakthrough 5G services. As such, Ericsson is addressing the topmost priority for most CSPs across the planet: making 5G profitable.
Ericsson's Consumer and Market Insight Report (November 2020) provides critical guidelines in driving CSP objectives to attain network slicing and service differentiation. For example, Ericsson has identified and ranked the 5G-enabled digital consumer service types with the best revenue potential (2019-2030):
Enhanced video: 29.9%
Digital advertisement: 18.2%
In-car connectivity: 14.6%
M-commerce: 9.7%
AR/VR: 6.7%
Cloud Gaming: 5.3%
Music: 5.1%
Consumer IoT: 3.9%
In-venue digital service: 2.6%
Sports Streaming: 2.0%
Mobile Gaming: 1.9%
In addition, Ericsson's Enterprise Business Survey (December 2020) provided direction for the top priority use case clusters with network slicing:
Smart Surveillance: 88%
Monitoring & tracking: 63%
Real-time Automation: 63%
Remote Operation: 56%
AR/VR: 50%
Connected Vehicle: 41%
Autonomous Robotics: 41%
Enhanced Video Service: 31%
Hazard Maintenance Sensing: 22%
Other: 3%
The data results from both Ericsson surveys indicate that the warrant for use case-specific networks has arrived. As a result, I anticipate that 5G networks will need to use network slices that enable a common mechanism to build and manage end-to-end separate logical networks for differing and unique use cases. Through network slicing, CSPs can deliver granular service differentiation, apply dynamic configuration, and underscore customer-specific quality of experience (QoE).
Ericsson 5G Core Policy Studio: Fulfilling 5G Network Policy Demands
Ericsson needed to unveil the 5G Core Policy Studio to meet the complexity challenges of managing network policies in 5G environments. Ericsson estimates that 5G networks usher in a twentyfold increase in policy configuration management complexity in comparison to 4G networks. In parallel, 5G networks also offer ten times more opportunities for granular service differentiation. As such, CSPs require Ericsson 5G Core Policy Studio's centralized network policy management capabilities to meet these new 5G network policy challenges.
Through Ericsson 5G Core Policy Studio, CSPs attain comprehensive visibility and access of all the policy configuration options to design new inventive services. Moreover, CSPs commandeer the control and automation required for simultaneous activation of multiple rules across different nodes. This results in CSPs being able to offer enterprises services that are tailored around their specific needs and behaviors and entice consumers with optimized QoE aligned to specific contexts and journeys.
Equally important, Ericsson 5G Core Policy Studio targets accelerating time to revenue with network programmability. With comprehensive visibility and access, I see CSPs expanding their offering of use case-specific services to both enterprises and consumers. The built-in control and automation processes aim to deliver up to 70% less OpEx for policy configuration. Additionally, 5G Core Policy Studio uses an intuitive, easy-to-use GUI (graphical user interface) that mitigates misconfigurations and order fallout as well as visualize, create, and maintain network policies with ease, also sustaining Ericsson's reputation for delivering the most efficient training intervals of CSP personnel in policy management.
In addition, Ericsson 5G Core Policy Studio manages all 5G and 4G core network policies, including network slices, assuring CSPs of the backward compatibility that is critical to their 5G builds, particularly in dual 4G/5G non-standalone (NSA) environments. 5G Core Policy is part of Ericsson's dual-mode 5G core proposition that provides unified management of all 5G and 4G network policies.
To further augment use case-specific networking, Ericsson 5G Core Policy Studio ensures services are designed and dynamically adapted based on pre-defined sets of conditions. To ease adoption and integration, the new product is integral to Ericsson's overall network slicing portfolio, including BSS/OSS, RAN, Transport, and 5G Core assets.
Ericsson 5G Core Policy Studio: Key Takeaways
The new Ericsson 5G Core Policy Studio solution obliges key policy management rivals, such as Nokia, Cisco, Oracle, Huawei, and Amdocs/Openet to develop and deliver new portfolio development capabilities and marketing initiatives to counter Ericsson's heavily differentiated offering. In particular, rivals will need to specifically target the Ericsson 5G Core Policy Studio's network programmability, ease-of-use, and policy configuration OpEx savings portfolio advances.
Overall, I see Ericsson 5G Core Policy Studio delivering the unified single point of access for all network policies with pre-defined templates for service design meeting the burgeoning CSP demand for comprehensive policy visibility, centralized control and automation for efficient operations, and GUI-driven ease of use needed to accelerate time to revenue. Ericsson 5G Core Policy is ready to move the needle in the policy management market realm.
Futurum Research provides industry research and analysis. These columns are for educational purposes only and should not be considered in any way investment advice.
Other insights from Futurum Research:
Ericsson Digital BSS: Make Cloud Deliver on its Promises in BSS Transformation
Ericsson Mobility Report: 5G is Forging Ahead Despite Global COVID-19 Pandemic
Ericsson's 5G Supply Chain Credentials are Fortified with Breakthrough Delivery of 5G mmWave Base Station to Verizon
Image Credit: Ericsson
The original version of this article was first published on Futurum Research.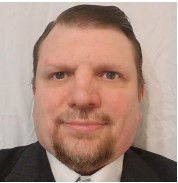 Ron is an experienced research expert and analyst, with over 20 years of experience in the digital and IT transformation markets. He is a recognized authority at tracking the evolution of and identifying the key disruptive trends within the service enablement ecosystem, including software and services, infrastructure, 5G/IoT, AI/analytics, security, cloud computing, revenue management, and regulatory issues.