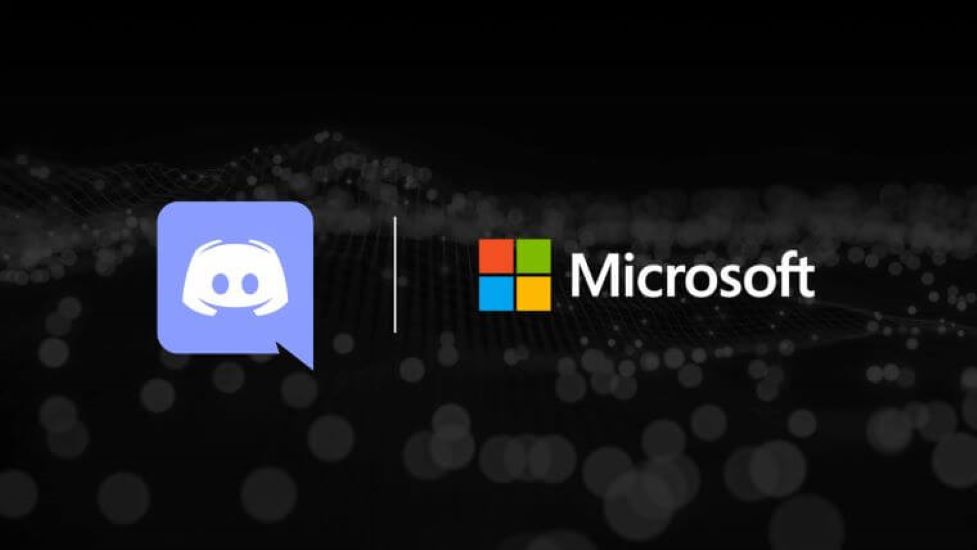 The News: It was reported this week that Discord, Inc., a gaming community platform, is exploring its options for a sale in the wake of interest from multiple parties that want to buy the company, with one source saying the company has signed an exclusive acquisition discussion with one party, meaning it is in final negotiations about a sale. Read the VentureBeat article here.
Additionally, Bloomberg is reporting that Microsoft Corp. is in talks to acquire Discord for more than $10 billion, according to people familiar with the matter. Representatives for Microsoft and Discord declined to comment. Read the Bloomberg article here.
Microsoft and Discord — Could a Discord Acquisition Bring Harmony to Microsoft?
Analyst Take: While still an unconfirmed rumor at this time, the potential acquisition of community platform Discord by software giant Microsoft could be a very good move for both parties.
If you're not a gamer you might not have ever heard of Discord. Discord is often compared to the game-streaming service Twitch, which Amazon acquired in 2014. But while both offer live streaming, Twitch is more broadcast/fan oriented while Discord is actually a true community platform.
Founded in 2015, Discord is a customizable community platform primarily used by online gamers. It allows a user to create a private space (called a server) where invited friends can chat, talk, or stream lives games. Each server is unique to its creator and can be configured to create different types of channels, customized user or moderator roles, and content creation/consumption rules (i.e., can/cannot post or read different types of media, chat history, etc.).
Discord At-a-Glance:
Focus: User-created, user-moderated community platform
Founded: 2015
Monthly Active Users: 140 million
Revenue: $130m (2020) up from $45 million (2019)
Funding: Est. US$479 million venture funding (last funding 12/2020 at $7b post-money valuation)
Like most other community platforms, Discord offers a wide range of smart bots and plug-ins to improve the user experience and connect to third-party apps. Discord does deliver very good, easy to use, high-quality sound and recently started using a noise filter from Krisp that uses machine learning to customize its background noise filters.
From a gamer perspective, you can chat and share messages, memes, links and screen caps of your favorite game with friends and other players. Or you can use the voice feature to talk in real time while playing a game — a very important feature for live action, multi-player games. Gamers can live-stream game play while talking, texting, and sharing content, and can also screen-share (stream application windows) off of a PC or laptop.
But Discord isn't limited to just the gaming market. I started using Discord a few years back to game with my kids. Today, I manage a couple of small friends and family servers as an alternative to Facebook. I also belong to a few financial groups on Discord, including the Wall Street Bets community that hosts some massive voice calls, and some tech-focused groups, including a user-created Microsoft support community with over 40,000 members.
The Big Picture – Microsoft and Discord Need Each Other
Let's take a look at the big picture and why I think Microsoft and Discord need one another. Microsoft is an established leader in the global gaming market – a market that is predicted by gaming tracker Newzoo to surpass $US200 billion by the end of 2023. But while Microsoft may own a solid piece of the PC and console segments, it's not as well positioned in the largest and fastest growing segment, mobile. And with a strategy that revolves around its own branded hardware, games, and services, it doesn't have any substantive presence in, or ability to market to, the non-Microsoft global gaming community (i.e., its competitor's users).
Microsoft doesn't have any serious type of community around its gaming system, nor does it have any way of allowing its users to form communities on their own. But if Microsoft's politically induced attempt to acquire TikTok last year showed us anything, it's that Microsoft is well aware of its limitations in the social/community market and willing to fill this need via acquisition.
Much like Microsoft's acquisition of LinkedIn filled a social/community need in the business community, Discord could fill this need for the gamer community. It's a game-agnostic platform in a significant growth phase with over 140 million monthly active users that span from XBOX to PlayStation, from Android to iOS, and from Mac OS to PC Windows. It's social media for gamers who want to communicate and collaborate, and it's a market Microsoft doesn't yet touch.
I think that perhaps Discord needs this as well. Discord has been rumored to be on the IPO path even before its latest fundraising round, and there's a strong possibility it could decide to go that route and remain an independent company. But while its user base goes well beyond gaming, I'm not convinced that Discord as a stand-alone operation has the ability to tap into the larger market – and diverse user base – that Microsoft offers.
Even today, for all its great features and user-customizable model, Discord can be like the wild west in all the worst ways. Non-intuitive features, limitations in security management and moderation, and a user community that ranges from the polite to the not-so-polite are all challenges it must address.
While it has made some great improvements over the past year, I'm not convinced it has the gravitas or user maturity to upscale the platform and enforce meaningful moderation programs that would broaden its appeal and improve its user experience enough to create a long-term competitive moat.
I believe that Discord would benefit significantly from Microsoft's management and operational experience and that it could become a significant part of the overall Microsoft user experience to the benefit of both companies.
One final thought. I've been playing around with Clubhouse a bit and see tremendous potential, but also find it lacking in its ability to move beyond the speaker/listener model as its currently stands. In a way, it reminds me of Twitch. Discord, on the other hand, has that ability and could, with some guidance, fill that role within the broader Microsoft suite, including LinkedIn.
While it's hard to tell just how much of this rumor is solid and what is still vapor, I'd be intrigued if this deal were to materialize.
Futurum Research provides industry research and analysis. These columns are for educational purposes only and should not be considered in any way investment advice.
Other insights from Futurum Research:
Microsoft's Momentum is Assured for 2021 after a Blowout Year
Microsoft's Move To Make Power Automate Desktop Free Is A Major RPA Power Play 
Microsoft's New Employee Experience Platform, Microsoft Viva, Connects Employee Productivity And Wellness To Smoother Work Experiences
Image Credit: Final Weapon
The original version of this article was first published on Futurum Research.
Fred is an experienced analyst and advisor, bringing over 30 years of experience in the digital and technology markets. Most recently, Fred launched the equity research team at Samadhi Partners and provides marketing strategy through the Wasabi Rabbit digital agency. He previously served as an EVP and Research Vice President at HfS Research, launching its Digital Trust practice and coverage of emerging "trust-enabling" technologies. Fred previously founded analyst firms Current Analysis, a global tech-sector competitive intelligence and market advisory (acquired by PDM), Decisys, an analytical consultancy (acquired by the Burton Group/Gartner), and the Aurelian Group. Fred's analyst and consulting experience also includes Gartner and E&Y, with technology experience at Newbridge Networks' Advanced Technology Group (now Alcatel) and DTECH LABS (now part of Cubic Corporation).
Fred studied engineering and music at Syracuse University. A frequent author and speaker, Fred has served as a guest lecturer at the George Mason University School of Business (Porter: Information Systems and Operations Management), keynoted the Colombian Associación Nacional De Empressarios Sourcing Summit, served as an executive committee member of the Intellifest International Conference on Reasoning (AI) Technologies, and has spoken at #SxSW on trust in the digital economy. His analysis and commentary has appeared through venues such as Cheddar TV, Adotas, CNN, Social Media Today, Seeking Alpha, Talk Markets, and Network World (IDG).