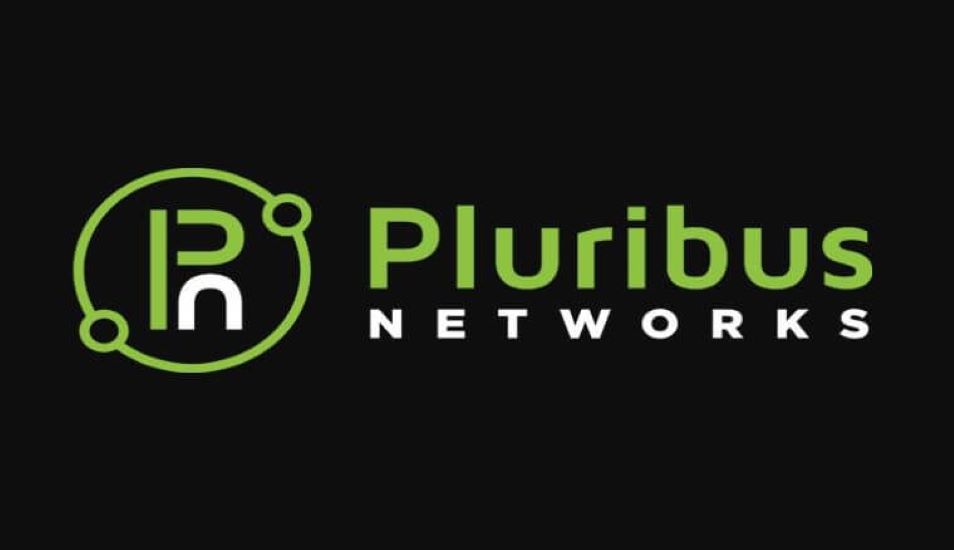 The News: Pluribus Networks aims to enable customers to simplify increasingly complex network operations by modernizing, unifying, and automating networking across the fully array of data center environments – inside the data center or at multiple sites across geographically distributed data centers and edge locations. Pluribus' Netvisor ONE open network operating system (OS) and Adaptive Cloud Fabric, a controllerless software-defined networking (SDN) solution are designed to distribute intelligence and state across every switch in the network in order to automate the DC underlay network and virtualized overlay network.
Pluribus Networks' approach of combining network virtualization with SDN seeks to create a single logical programmable entity featuring multi-tenant, low latency and distributed network services (e.g., network slicing, edge computing, IoT and video traffic segmentation, L2VPN/L3VPN across distributed sites, multi-site unification). This potentially increases performance, agility and resiliency while reducing operating costs and the potential for human error. By leveraging open networking hardware, customers can reduce networking capital costs by 30 to 60% over traditional vendors, eliminating vendor lock-in and accelerating innovation. Read the Pluribus company link here.
Pluribus Networks — Driving Ecosystem-wide Disaggregation, Network Virtualization and Controllerless SDN Fabric Adoption
Analyst Take: Pluribus Networks is ready to further accelerate ecosystem adoption of its disaggregated switching, network virtualization, and controllerless software defined networking (SDN) portfolio across data center (DC) switching environments. Already Pluribus has 350+ global customers, including 100+ top-tier mobile operators providing the company the production data center credentials to power broader prioritization of its solutions among operator, enterprise, and cloud provider customers and prospects.
Pluribus Networks has strategic partnerships with top-tier players Dell, Ericsson, IBM/Red Hat, TIBCO, and VMware that strengthen its channel visibility and influence. Pluribus' Netvisor ONE operating system (OS) and Adaptive Cloud Fabric™ controllerless SDN portfolio offerings are essential in attaining the company's ecosystem objective to modernize, automate and virtualize mission critical single site and multi-site data center networks. As a result, I see Pluribus Networks as a game changing contender that is delivering the portfolio innovations and growing market presence needed to alter the data center networking competitive landscape into the foreseeable future.
Powering Multi-Services Fabric across Data Center Environments
Pluribus Networks'0 Adaptive Cloud Fabric enables the distributed, controllerless SDN Fabric key to administering underlay and overlay automation, streamlining overall data center (DC) service provisioning and network segmentation. Netvisor ONE OS uses a Linux-based, containerized L2/L3 disaggregated NOS approach based on open, standard protocols for insertion into brownfield networks as well as existing topology. As such, Pluribus is meeting the topmost operational and economic challenges of data center environments by providing integrated fabric telemetry capabilities that ensures holistic visibility and oversight of every flow, every port, and every end point, across fabric environments.
Through Adaptive Cloud Fabric, organizations attain edge-to-edge connectivity that is fully automated via SDN. With Pluribus Netvisor ONE deployed on the leaf layer, a VXLAN overlay fabric can be established independent of DC spine switches and WAN networks between DC sites, assuring interoperability with any existing DC edge router as well as any available data center interconnect (DCI) transport link. Moreover, Pluribus Networks' Adaptive Cloud Fabric delivers multi-site DC fabric capabilities, enabling a network fabric that makes two or more DC sites look like one. As a result, workloads can seamlessly move back and forth to the optimal location that improves end-use performance and enable active-active DCs and to use DC resources optimally. Of critical importance, this implementation is done with no IP reconfiguration.
Additionally, with only one or two commands a new network service can be deployed automatically via SDN to all switches in the fabric. As such, Pluribus solutions deliver all of the network services from the overlay and the underlay is typically deployed as a scalable L3 BGP typology.
I view the Pluribus Adaptive Cloud Fabric as integral to the quickening adoption of disaggregation across the edge and core realms of networks. In core networks, for example, operators are expanding their deployment of cloud-native software running over standard networking white boxes. The approach aids operators in their growing commitment to migrate away from their legacy hardware-centric chassis implementations that limit software options and deployment agility to using white boxes the allow independence in running networking software, minimizing vendor lock-in traps.
The Pluribus Networks portfolio uses agile software development techniques to meet the specific demands of on-box software, blending Netvisor ONE NOS and Adaptive Cloud Fabric controllerless SDN on every switch to ensure that no external controllers are needed. I view this portfolio-wide capability as a pivotal differentiator for Pluribus since it allows organizations to avoid the inevitable mushrooming of external controllers and controllers-of-controllers for multi-site topologies that impeded the deployment and scaling of earlier iterations of network-wide SDN across DCs. Through abstraction of the physical network topology, Pluribus enables organizations to have comprehensive visibility and unified management flexibility in scaling disaggregated DC networks.
Pluribus Networks' portfolio is developed to provide automated, cost-efficient, and scalable DC network solutions based on the principles of disaggregation, network virtualization, and controllerless SDN automation. In contrast, many rival vendors take the approach of deploying and managing data center overlay fabrics using border gateway protocol (BGP) Ethernet virtual private network (EVPN) although this protocol-based approach is often viewed as a heavy lift for IT departments whereas Pluribus is automating this with SDN. From my perspective, Pluribus Networks' product offering provides the capabilities required to accelerate ecosystem-wide DC transformation.
Pluribus Networks' Adaptive Cloud Fabric's Value-add Benefits
In tandem, the UNUM Fabric Manager, using GUI-driven fabric management, in combination with the Insight Analytics (IA) engine provides the zero-touch, API-driven provisioning required to ease adoption of highly automated fabric overlays encompassing the Adaptive Cloud Fabric and SDN-automated VXLANs. I believe UNUM enables improved visualization and provides the GUI and templates needed from streamlined oversight of workflows – no more command line interface (CLI) is needed.
Moreover, Adaptive Cloud Fabric exports metadata for every flow, port, connected end point into the IA network performance dashboard. IA then provides a searchable database and rich graphical dashboards, which I see mitigating the operational and economical impediments associated with traditional network performance monitoring infrastructure, based on costly tools and packet brokers, and directs flows and packet analytics to broader enterprise network deployments spanning from the campus to the DC.
In sum, Pluribus' multi-services fabric flexibly supports leaf & spine data center fabrics, multi-site data center unification, metro Ethernet cloud services, telco cloud NFVi/distributed cloud, lab automation, and packet broker applications across automated fabric overlays such as fabric-wide VRFs, fabric-wide VLANs, fabric-wide bridge domains, fabric-wide vNETs, and fabric-wide policies.
Pluribus Networks' Partners First Program — Why it Matters
Pluribus Networks also announced the "Pluribus Partners First" program this month, a new global partner program designed to make it easier for partners and customers to acquire and deploy cost effective and scalable networks based on SDN and disaggregated networking across DC environments. Built atop its existing partner program, Pluribus Partners First looks to position the entire Pluribus global partner ecosystem, including Distributors, Value Added Resellers (VARs), Systems Integrators (SIs) and Service Providers (SPs), to provide customer value in the modern open networking and hybrid-multi-cloud era.
The new Pluribus Networks' Partners First Program is organized along tiers to streamline partner management. For example, Pluribus Silver Partners gain sales and technical proficiencies in Pluribus core products to initiate sales and support of Pluribus disaggregated networking and SDN networking fabrics. In addition, Gold Partners cultivate expertise to situate Pluribus portfolio assets into more complex implementations and deals, accessing technical staff capable of designing networks based on Pluribus solutions.
I believe the Pluribus Partners First Program strengthens Pluribus' ability to diverse revenue streams for its partners in areas such as Metro Ethernet Cloud Services, L1 Lab Automation, and Network Packet Broker applications to complement its proven fabric-based and SDN-automated DC network solutions. By expanding its addressable market, Pluribus fortifies its long-term competitive prospects in the hotly contest DC networking market.
Key Takeaways
Pluribus Networks' portfolio commitment and marketing focus on delivering disaggregation, network virtualization, and controllerless SDN automation across DC environments is a key differentiator. I view Pluribus as firmly positioned to drive DC networking from legacy OS and protocol stack only implementations to SDN fabrics as well as from closed proprietary frameworks to open, disaggregated models. In the area of SDN fabrics, Pluribus offers a portfolio independent of the DC switching agendas linked to the Cisco ACI and Arista/Big Switch BCF SDN Fabric solutions as well as the emerging Juniper AOS offering.
Overall Pluribus Networks' Adaptive Cloud Fabric delivers the implementation agility required to ease insertion into any network or any typology that is key to enabling organizations to transition efficiently into multi-site/edge/distributed cloud environments. Pluribus' portfolio provides the controllerless edge DCI and multi-site DC unification capabilities vital to harnessing partner collaboration in accelerating ecosystem-wide adoption of the white box architectures which deliver highly automated scale-out DC fabrics using controllerless SDN.
Futurum Research provides industry research and analysis. These columns are for educational purposes only and should not be considered in any way investment advice.
Other insights from Futurum Research:
Cisco Nexus 400G: Delivering Ecosystem-wide Data Center Networking Innovation
Data Center Solutions: Recognizing the Most Important Selection Criterion Assures a Long Lasting Built-in Competitive Edge
Juniper Reveals Data Center Intentions with Apstra Acquisition
Image Credit: Cloud7 News
The original version of this article was first published on Futurum Research.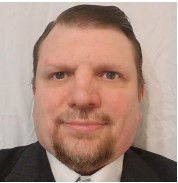 Ron is an experienced research expert and analyst, with over 20 years of experience in the digital and IT transformation markets. He is a recognized authority at tracking the evolution of and identifying the key disruptive trends within the service enablement ecosystem, including software and services, infrastructure, 5G/IoT, AI/analytics, security, cloud computing, revenue management, and regulatory issues.