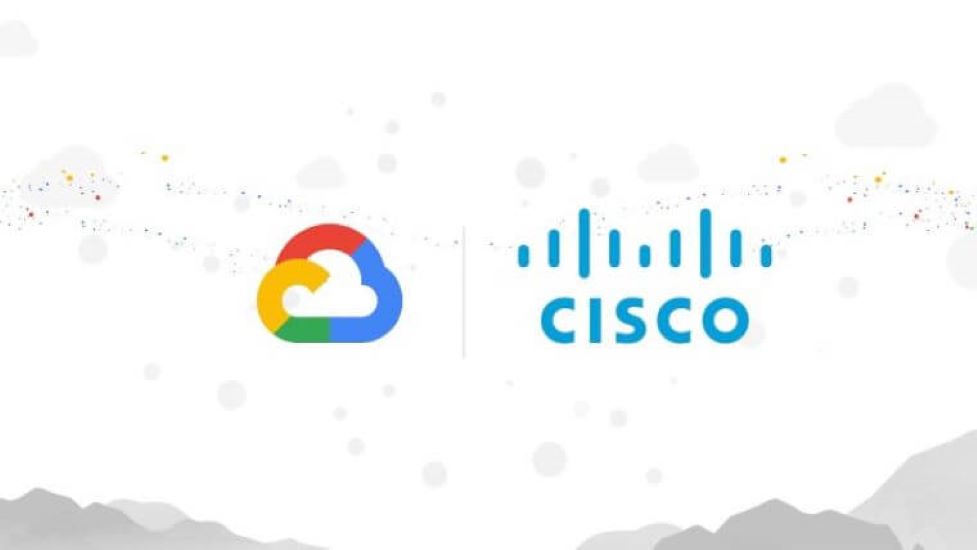 The News: Cisco announced the availability of the first phase of Cisco SD-WAN Cloud Hub with Google Cloud. The upcoming Cisco SD-WAN 17.5 release marks another key step towards Cisco's vision to build the industry's first multicloud application-centric fabric.
Cisco SD-WAN Cloud OnRamp is designed to securely extend Cisco SD-WAN's fabric to public cloud environments through a simplified and automated process. By using Cisco SD-WAN Cloud OnRamp, customers can potentially reduce deployment times, and connect branch offices to cloud workloads in minutes. It helps enterprises to increase productivity and avoid error-prone, manual processes. Read the Cisco blog here.
Cisco SD-WAN Cloud OnRamp Now Supports Google Cloud
Analyst Take: Cisco announced the availability of Cisco SD-WAN OnRamp for Google Cloud users, integral to Cisco's vision of enabling enterprises to simplify the extension of their SD-WAN across the entirety of their multicloud environment for an optimal cloud workloads experience. Enterprises can now use a single Cisco SD-WAN fabric with ubiquitous policy and segmentation capabilities for their multicloud arrays.
Cisco SD-WAN Cloud OnRamp is designed to automate SD-WAN extension to the cloud with only a few clicks required, enabling the normalization of the mutlicloud experience through a consistent user interface (UI) and workflow enabled by Cisco vManage. Additionally, the OnRamp product enables unified security policies by extending consistent enterprise segmentation in the cloud.
Moreover, Cisco unveiled the first phase of Cisco SD-WAN Cloud Hub with Google Cloud with the forthcoming Cisco SD-WAN 17.5 release hallmarking its commitment to building a breakthrough ecosystem-wide multicloud application-centric fabric. The combination positively enables Cisco to assert it is the first and only SD-WAN vendor integrating with the Google Network Connectivity Center. This integration entails supporting site-to-cloud implementations, automating SD-WAN fabric extension to access Google Cloud workloads, maintaining the control with enterprise IT, as well as site-to-site connectivity using the Google Cloud global network.
Cisco SD-WAN Cloud Hub with Google Cloud: Providing Predictable App Experience in the Multicloud Universe
Cisco needed to strengthen its alliance with Google Cloud to fulfill pressing enterprise demands to securely scale the rapid expansion of their distributed workforces. According to Cisco, up to 50% of all workers will qualify as remote during 2021. I also anticipate that enterprise demand for streamlined, economical multicloud administration will become a topmost business priority, as over 90% of all enterprises are embracing the multicloud strategy. However, connecting users to applications is complex.
Cisco proposes enabling enterprises to access workloads across Google's global cloud network to attain streamlined management, optimized site-to-site connectivity, and improved performance by using Cisco SD-WAN Cloud Hub with Google Cloud. I believe the combined approach can significantly accelerate enterprise adoption of SD-WAN across the private backbone of cloud networks to simplify the delivery and consumption of applications in the multicloud realm.
Cisco SD-WAN Cloud Hub with Google Cloud: Key Takeaways
Cisco's chief SD-WAN rivals, VMware, Fortinet, HPE/Silver Peak, Versa, and Juniper/128T will need to address the pairing of Cisco SD-WAN Cloud Hub with Google Cloud, particularly Google Network Connectivity Center. All these rivals should explore forming alliances that specifically enable enterprises to combine their own SD-WAN cloud hubs that interwork with Google Network Connectivity Center, which is the hub-and-spoke model for network connectivity management in Google Cloud and its worldwide presence.
For starters, aligning with Google Cloud to interwork with Google Network Connectivity Center diminishes Cisco's ability to use the relationship as a straightforward differentiator. In addition, such a move hastens their ability to fulfill the growing enterprise interest in combining SD-WAN with private backbones, primarily to avoid the hacker pitfalls and security breaches that pervade the public Internet.
I see the approach also accelerating enterprise interest in transitioning away from their existing MPLS VPN services, typically more restrictive and expensive than SD-WAN. Among emerging SD-WAN players, Cato Networks and Cloudflare have already staked claims in providing SD-WAN/SASE with non-Internet backbone options (of note VMware and HPE have partnerships with Cloudflare). In parallel, Microsoft is beefing up its Azure network to handle more private backbone traffic.
Overall, I see Cisco SD-WAN Cloud Hub with Google Cloud enabling Cisco to assert clear differentiation and capture more valuable mind share in the fast-growing SD-WAN market segment and bolstering its ability to claim and defend market share leadership in the fast-evolving SD-WAN space.
Futurum Research provides industry research and analysis. These columns are for educational purposes only and should not be considered in any way investment advice.
Other insights from Futurum Research:
Verizon Business Strengthens SD-WAN Proposition through Cisco Alliance Expansion
Automation Anywhere, Google Cloud Partner to Expand RPA Use in the Enterprise
Juniper Acquires 128 Technology to Swiftly Differentiate its SD-WAN Portfolio but Must Prove Market Readiness
Image Credit: SiliconANGLE
The original version of this article was first published on Futurum Research.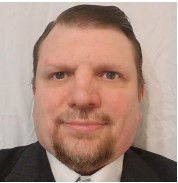 Ron is an experienced research expert and analyst, with over 20 years of experience in the digital and IT transformation markets. He is a recognized authority at tracking the evolution of and identifying the key disruptive trends within the service enablement ecosystem, including software and services, infrastructure, 5G/IoT, AI/analytics, security, cloud computing, revenue management, and regulatory issues.