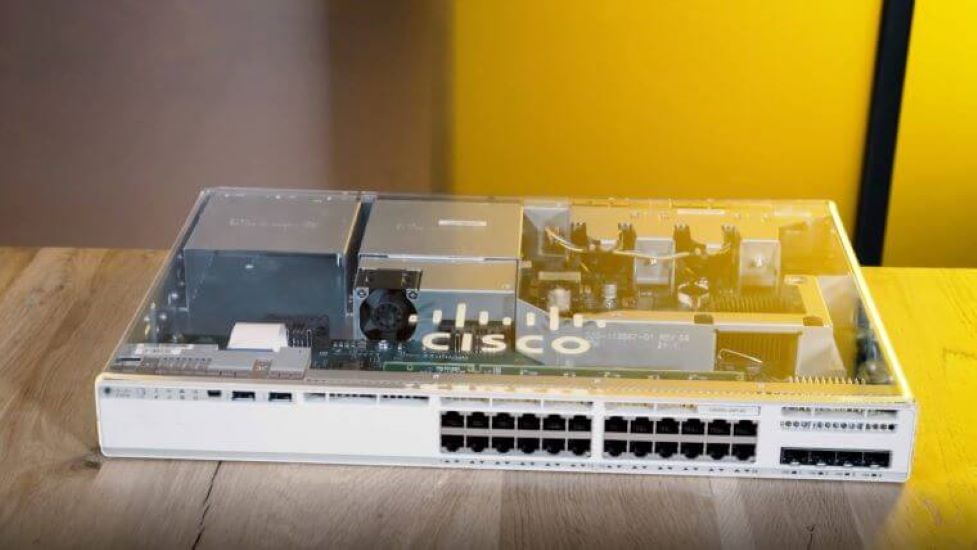 The News: Cisco is expanding its Catalyst 8000 Edge Platforms Family and Catalyst Cellular Gateways to help customers build a resilient, reliable digital footprint that spans data center, cloud and branch deployments. The new announcements extend the both the Catalyst 8000 Edge Platforms Family and Cellular Gateways to include a new 5G Cellular Gateway, a new virtual CPE edge device that can host Cisco or third party VNFs, as well as extensions to the Catalyst 8500 aggregation and Catalyst 8300 branch portfolio.
Whether you're streaming video, hosting a conference call, checking emails, or accessing other critical business applications, organizations need secure connectivity no matter where these applications are hosted. These new Cisco Catalyst Edge Platforms are designed to accelerate multicloud journeys with choices that include on-premises and cloud-delivered security. All Cisco Catalyst 8000 Edge Platforms contain the latest Cisco Trust Anchor technology, a secure core that is developed to provide a hardware-embedded root of trust for enhanced device authenticity and data privacy. Read the Cisco blog here.
Cisco Catalyst Portfolio Expansion: Turbocharging 5G and SASE at the Edge
Analyst Take: Cisco's extension of the Catalyst 8000 Edge Platforms and Cellular Gateways consist of the following new offerings:
Cisco Catalyst Cellular Gateway 5G (Sub 6Ghz). The latest Cisco Catalyst Cellular Gateway brings Sub 6Ghz 5G connectivity to businesses for wireless WAN and wireless SD-WAN links. Catalyst Cellular Gateways are designed to streamline setup, plugging into routers or edge platforms via Power over Ethernet (PoE).
Simplified Tiered Licensing. The software capabilities available in IOS XE and vManage can be consumed through a simplified, three-tiered DNA licensing model. The first tier into Cisco DNA Software for SD-WAN and Routing is Cisco DNA Essentials, encompassing core SD-WAN capabilities such as: circuit load balancing, (DIA), centralized management & orchestration, and traffic path steering. Moving up to Cisco DNA Advantage, subscribers receive everything in Cisco DNA Essentials, plus more advanced routing capabilities (MPLS BGP Support, IGMPv3, etc.), more advanced security functionality (Advanced Malware Protection, SSL proxy, etc.), expanded SD-WAN capabilities, vAnalytics, plus access to Cisco's Cloud OnRamp for SaaS, for IaaS, and for Colocation. The most advanced Cisco DNA Premier subscription delivers the Cisco's complete SASE portfolio with a single license, The integration of Cisco Umbrella SIG Essentials into Cisco DNA Premier aims to enable customers to centrally manage the security posture for all remote and branch locations and implement cloud security throughout the Cisco SD-WAN fabric.
Cisco Catalyst 8500L: 1/10G optimized WAN Edge Aggregation. The Cisco Catalyst 8500L is a new model within the 8500 series targeted to meet entry-level 1G/10G aggregation use cases. It's powered by twelve x86 cores and up to 64GB memory to potentially support secure connectivity for thousands of remote sites and millions of stateful NAT and Firewall sessions.
Cisco Catalyst 8200: Expanding the WAN Edge Branch Portfolio. The Catalyst 8200 Series Edge Platforms complement the Catalyst 8300 launched in October 2020 to address diverse connectivity needs for branch deployments. The Cisco Catalyst 8200 supports 8 CPU cores for high performance packet forwarding, 8Gb of default RAM to run the latest security services, and Intel® QuickAssist Technology (QAT) for hardware-accelerated performance. The Catalyst 8200 Series gives up to 1Gbps of aggregate forwarding throughput, which is double the performance of its ISR 4300 predecessor.
Cisco Catalyst 8200 uCPE: Software-Defined Small and Lean Branches. Cisco Catalyst 8200 Series Edge uCPE is the latest addition to the company's SD-Branch portfolio. The platform is purpose built for customers and service providers who need to offer performance alongside shifting technology needs and flexibility. Its 8 CPU cores support up to 500 Mbps aggregate IPsec performance and still have cores left to support additional Cisco or third-party virtual network functions (VNF).
Overall, the new Catalyst products differentiate Cisco's 5G and Secure Access Service Edge (SASE) propositions. Cisco needed to heighten market awareness that the company's Catalyst Edge portfolio plays an instrumental role in easing enterprise adoption of 5G. By combining the Cisco Catalyst Cellular Gateways with Cisco SD-WAN, enterprises have the ability to automate deployment, manage policies, and monitor network traffic with greater flexibility over a cellular WAN. The updated Catalyst Cellular Gateway supports Sub 6Ghz 5G connectivity for wireless WAN and wireless SD-WAN links, although I expect support for mmWave capabilities (24 GHz+) should be forthcoming in order to help enable 5G private network and WiFi interworking options.
I see these capabilities as critical in fulfilling the work-from-home (WFH) models of the current COVID-19 and emerging post-COVID-19 era. The distributed virtual workforce is a salient feature of the global workforce even after the COVID-19 crisis recedes, likely during 2021. Cisco's 5G gateway update strengthens the business case to enlist 5G capabilities to fulfill the policy and network monitoring demands of distributed WFH implementations. In combination with the Cisco DNA Premier license, enterprises are able to enlist 5G to meet their SASE objectives across the entire workforce.
Cisco Catalyst Portfolio Expansion: Boosting Intent Based Networking
I view the Cisco Catalyst portfolio updates as advancing the intent-based networking (IBN) cause. One of the pillars of IBN is to organically ensure security throughout the network, detecting and containing threats no matter the origin, in real time, by using network intelligence to augment and automate security operations. SASE is designed to ensure such a capability, especially in SD-WAN environments.
For meeting the demands of multi-cloud implementations, IBN is crucial. IBN enables controller-led networks that capture business intent and translate it into policies that are applied consistently across all network domains, especially suitable for multi-cloud environments. Cisco's marketing emphasis on the Catalyst Edge Platforms suitability for multi-cloud environments strengthens its strategic commitment to enable enterprises as well as their CSP partners to transition from a managing boxes paradigm to managing the entire network fabric. IBN is key to driving the successful management of network fabrics.
Cisco's streamlined tiered licensing model (Cisco DNA Essentials, Cisco DNA Advantage, Cisco DNA Premier) further burnishes the company's overall software credentials, which are critical in competing against formidable SD-WAN/SASE rivals such as VMware, Fortinent, Versa, HPE, and Juniper. By stressing the IBN capabilities of its portfolio, I anticipate Cisco will revitalize its marketing message and make inroads in the tightly contested SD-WAN/SASE space.
Cisco Catalyst Portfolio Expansion: Key Takeaways
The new Catalyst products bolster Cisco's competitive prospects in the SD-WAN/SASE market segment and the WAN Edge realm, as well as boost industry awareness of its pivotal role in accelerating 5G adoption across enterprise environments.
Cisco's marketing emphasis on the Catalyst Edge Platforms suitability for multicloud environments strengthens its strategic commitment to enable enterprises as well as their CSP partners to transition from a legacy managing boxes paradigm to managing the entire network fabric. I believe Cisco's ability to drive IBN across the enterprise universe will prove essential in spurring the adoption of automated processes key to assuring network-wide security and the streamlining of multi-cloud implementations.
Futurum Research provides industry research and analysis. These columns are for educational purposes only and should not be considered in any way investment advice.
Other insights from Futurum Research:
Cisco's New Edge WAN Platform Flexibly Provides Cloud Assurances to Organizations
US Antitrust Action against Google Could Come Sooner than Expected
How Intent-Based Networking is Driving Change with Cisco's Jeff Scheaffer – Futurum Tech Podcast Interview Series
Image Credit: Cisco
The original version of this article was first published on Futurum Research.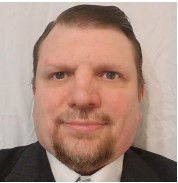 Ron is an experienced research expert and analyst, with over 20 years of experience in the digital and IT transformation markets. He is a recognized authority at tracking the evolution of and identifying the key disruptive trends within the service enablement ecosystem, including software and services, infrastructure, 5G/IoT, AI/analytics, security, cloud computing, revenue management, and regulatory issues.