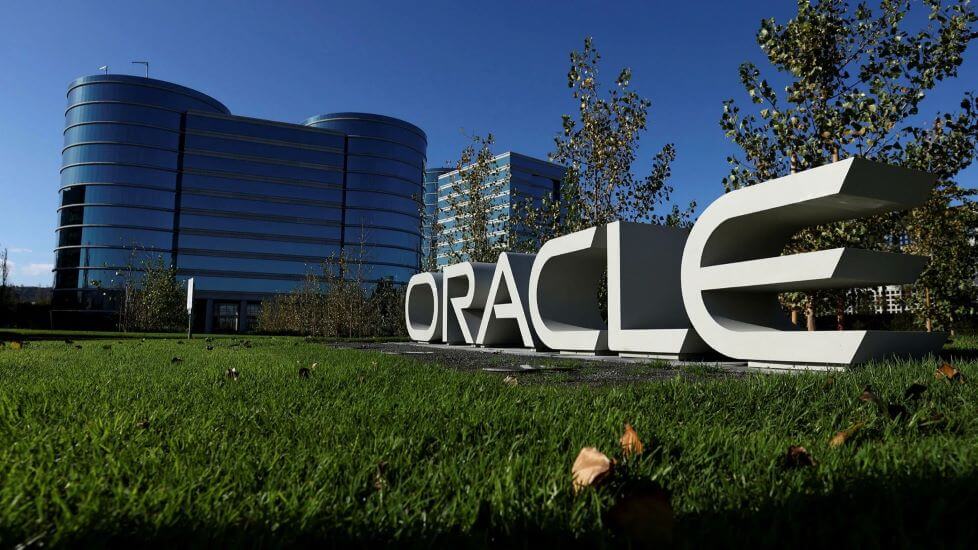 The News: Oracle recently confirmed its plans to acquire Kansas City-based Cerner Corp for an equity value of $28.3 billion in an all cash deal, the largest deal to for the software giant to date. Read more at MarketWatch.
Oracle Cerner Acquisition Opens the Door for Deeper Inroads into the Healthcare Data Business
Analyst Take: Oracle's Larry Ellison is not at all shy about making big moves. News of Oracle's Cerner acquisition, which first surfaced recently, is another bold acquisition, with a big price tag, and one that of course pundits are enjoying second guessing.
Cerner, an electronic medical records company that pioneered the digitization of paper medical records, designs software used by doctors and hospitals, is one of the key EHR vendors in the industry and has a market value in the neighborhood of $23 billion.
For me personally, the news about Cerner is a big deal for a variety of reasons, not the least of which is the fact that Cerner is and has long been a big player in the Kansas City market which is my home market. With some 13,000 employees locally, and 28,000 employees around the globe, Cerner has played a significant role in both the Kansas City community in particular, and in the healthcare realm in general. That said, I've watched key leadership changes taking place at Cerner over the course of the last year which has largely transformed the company's C-suite, including the addition of Dr. David Feinberg at the company's new president and CEO.
Feinberg's hiring was announced in mid-August and he officially joined the company on October 1st of this year, having led healthcare initiatives at Google Health for the last couple of years. Other key leadership changes occurred in 2021, some of which included the stepping down of the company's SVP of client financial operations, SVP of consumer and employer relationships, SVP of client relationships, its CFO, EVP and chief client and services officer, and chief legal officer to name a few. It has been abundantly clear to anyone paying attention that Cerner was making key moves in an attempt to transform the organization and its operations, exploring new business lines, and preparing for some much-needed change ahead. If you'd like a deeper dive on Cerner's C-suite turnover here is a solid overview of those key executive moves and their replacements from Becker's Hospital Review.
Oracle's Cerner Acquisition is a Power Move — and a Smart One
Oracle's move with the Cerner acquisition is most definitely a power move, not at all surprising, and I believe a smart one. Specific to Cerner, rumblings locally over the course of the past couple of years have been critical of an older management team, a search for what's next in terms of product offerings, and addressing a somewhat urgent need to shake things up, including leadership and strategies. There has been a fair amount of speculation the company is ripe for an acquisition, with Google, Amazon, and Apple's names all bandied about as possibilities. Massive amounts of healthcare data is incredibly attractive, and deservedly so.
With Feinberg at Cerner's helm bringing key experience from his work at Google's Alphabet and working with and developing strategic partnerships with some of the nation's largest hospital systems and healthcare providers, the strategy has been clear. Crafting a new image for the software giant has been in the making, and obviously that new image fits into Ellison's vision at Oracle: Full speed ahead on all things cloud for the enterprise software giant and making certain the tech world knows that when it comes to cloud, and healthcare, Oracle is a serious contender.
With the Cerner acquisition, Oracle lands even more deeply in the healthcare space, making inroads in the ground that it has lost to Microsoft, Amazon, and even Google early on in the cloud wars, showcasing its cloud chops and solidifying the company's offerings in a big way. Oracle's current healthcare technology solutions serve both providers and insurers, along with public health systems manage and extract insights from data, improving patient outcomes as well as systemwide efficiencies.
Demand for Cloud-based Solutions in Healthcare Continue to Rise – That's Good News for Oracle
Oracle's Cerner acquisition is a timely one and it diversifies the company into the healthcare data business in a much more entrenched fashion. The demand for cloud-based solutions in the healthcare industry continue to rise, in many instances fueled by navigating a global pandemic. The pandemic has showcased a very real need on the part of healthcare providers to both automate more and also help patients shift to virtual consultations over in-person doctor's visits. The Cerner acquisition positions Oracle to play a bigger role in the cloud computing space than it might have previously and demonstrates just how serious Ellison is on this front.
And as for that $28.3 billion dollar price tag, yes, it's a hefty one. Sure, plenty of folks will grumble about Oracle potentially overpaying, but to my way of thinking, it's a solid move, at the right time, with the right acquisition target, at the right time. This price tag is only slightly less than Microsoft's $20 billion acquisition of AI healthcare software maker Nuance earlier in 2021, and actually a bit more attractive from an enterprise value to ebidta standpoint than the Microsoft acquisition.
All in all, the Oracle Cerner acquisition is one that I think bodes well, for both companies. Cerner needs to continue to evolve, grow, and continue its transformation journey, and doing that in partnership with Oracle makes perfect sense.
For Oracle, I say bravo on this acquisition and keep it coming. It's great to see companies like Oracle, IBM, SAP, and Salesforce continue to make inroads in the cloud arena — there's plenty of business there for everyone and it's nice to see these companies give AWS, Microsoft, and Google Cloud a run for their collective money. Healthcare software might not be sexy, but healthcare data — that's a whole different story. Bottom line, this is a move I'm glad to see and for sure this acquisition by Oracle is a much better fit than the rumored TikTok acquisition discussed earlier this year.
Disclosure: Futurum Research is a research and advisory firm that engages or has engaged in research, analysis, and advisory services with many technology companies, including those mentioned in this article. The author does not hold any equity positions with any company mentioned in this article.
Other insights from Futurum Research:
Microsoft to buy Nuance, a Voice Recognition AI Leader for $19.7 Billion
Making Markets: Oracle Soars, C3 DoD, Intel Spins, HPE, Salesforce, Splunk and Marvell Do Well
Epic Systems Moves Away from Google Cloud Citing Security Concerns
Image Credit: Financial Times
The original version of this article was first published on Futurum Research.
Shelly Kramer is a Principal Analyst and Founding Partner at Futurum Research. A serial entrepreneur with a technology centric focus, she has worked alongside some of the world's largest brands to embrace disruption and spur innovation, understand and address the realities of the connected customer, and help navigate the process of digital transformation. She brings 20 years' experience as a brand strategist to her work at Futurum, and has deep experience helping global companies with marketing challenges, GTM strategies, messaging development, and driving strategy and digital transformation for B2B brands across multiple verticals. Shelly's coverage areas include Collaboration/CX/SaaS, platforms, ESG, and Cybersecurity, as well as topics and trends related to the Future of Work, the transformation of the workplace and how people and technology are driving that transformation. A transplanted New Yorker, she has learned to love life in the Midwest, and has firsthand experience that some of the most innovative minds and most successful companies in the world also happen to live in "flyover country."