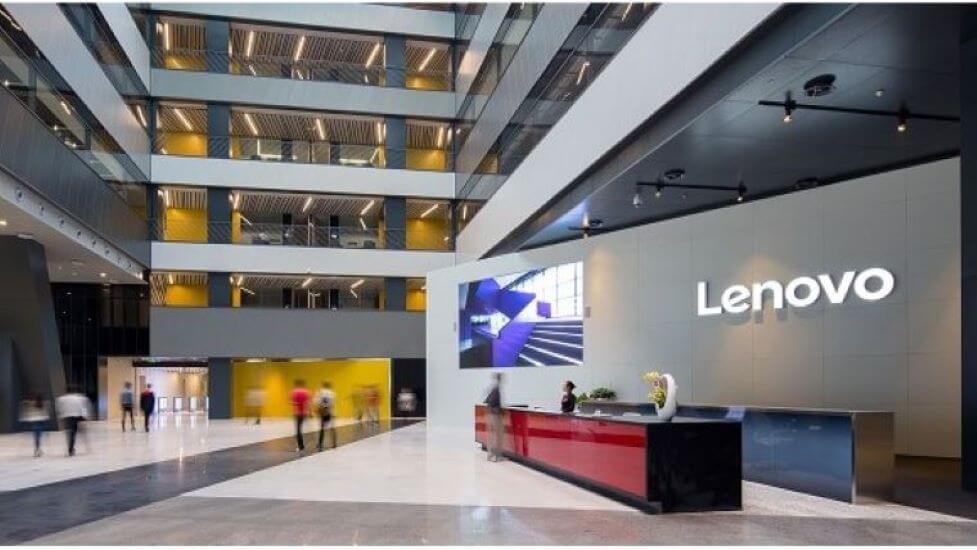 The News: Lenovo Infrastructure Solutions Group (ISG) announced the expansion of the Lenovo ThinkEdge portfolio with the introduction of the new ThinkEdge SE450 server, designed to deliver an artificial intelligence (AI) platform directly at the edge to potentially accelerate business insights. The ThinkEdge SE450 could advance intelligent edge capabilities with AI-ready technology that provides faster insights and enhanced computing performance to more environments and accelerate real-time decision making at the edge. The Lenovo ThinkEdge SE450 becomes available in March 2022. Read the Lenovo Press Release here.
Lenovo Harnesses AI at the Edge with ThinkEdge SE450 Launch
Analyst Take: I was interested to see Lenovo bolstering its overall AI edge proposition with the launch of its new ThinkEdge SE450 server product. The new offering is purpose-built for the edge by supporting the compact form factor, power efficiency optimization, ruggedized package, low acoustics, wireless connectivity, and remote management capabilities required to meet challenging edge environments. These environments include retail, manufacturing, smart city, and telecom settings where factors such as harsh conditions, extreme temperatures, and security mandates predicate the AI-enabled ThinkEdge SE450 GPU-based server design and support.
Lenovo has indicated that its customers are already using edge-driven data sources to power real-time decision making on mobile sites, retail shelves, factory floors, and city streets, and I anticipate that purpose-built AI edge technology will become increasingly integral to organizations that use data sources at the edge to power automation across their operations and business processes.
This was an important move. Lenovo needed to launch the ThinkEdge SE450 server product to augment its overall ThinkEdge portfolio including the SE30. SE50, SE70, and SE350 products. The new product uses 1 Socket 3rd Gen Intel Platinum processor, up to 36 cores, 2U height and short depth, and a broad range of high-performance GPU to fulfill the exacting requirements of ruggedized edge environments.
Key ThinkEdge SE450 attributes that fulfill topmost intelligent edge requirements include deriving real-time analytics at the edge where the most data is generated, as well as remote management capabilities through a single control point that provision and manage multiple edge clusters. The SE450 is developed on 3rd Gen Intel Scalable processor with Intel Deep Learning (DL) Boost technologies, using all-flash storage for executing AI at the edge and providing actionable intelligence. Specifically, I see the Intel solution boosting Lenovo's telecom prospects, especially in supporting and enhancing mobile edge computing, vRAN, baseband unit (BBU), centralized unit (CU), and distributed unit (DU) use cases and applications.
The remote management capabilities are, in my opinion, vital, as edge site locations are often unmanned and difficult to reach. To address this edge challenge, the ThinkEdge SE450 is automatically installed and managed with Lenovo Open Cloud Automation (LOC-A) and configured with Lenovo XClarity Orchestrator software. Remote access to the server, through an out-of-band wired or wireless access, minimizes any unwarranted visits to the edge locations.
Equally essential I believe is the ThinkEdge portfolio's pedigree in providing a variety of connectivity and security options that target streamlined deployment and management in today's remote environments, including especially a new locking bezel to help prevent unauthorized access and field-proven security features that further improve the safeguarding of data.
Further bolstering ThinkEdge SE450 competitive prospects is the backing that Lenovo TruScale offers. Through TruScale, customers can attain comprehensive service support through Lenovo managed services that provide technical expertise across the world. Customers also gain the flexibility of using the TruScale pay-as-you-go model that swiftly aligns edge infrastructure requirements with dynamic business demands. Of key importance, customers can tap into Lenovo's vast data security and sovereignty expertise and resources, which provide a turnkey solution on-premises with certified support from the edge to the cloud. I believe this is a part of the offering that customers will find particularly attractive in light of the importance of data security across organizations of all sizes.
Key Takeaways on Lenovo's ThinkEdge SE450 Launch
Taken together, Lenovo strengthens the overall value proposition of the ThinkEdge450 by offering a new purpose-built GPU server solution that meets the topmost demands of challenging intelligent edge environments in combination with Lenovo LOC-A, XClarity Orchestrator, and global Lenovo TruScale managed services. As a result, I expect that Lenovo can improve its competitive prospects against key rivals HPE and Dell as the SE450 expands its addressable market throughout the GPU edge server segment. Lenovo is now positioned to make further inroads across the intelligent edge market realm. But as we know, just because you build it, doesn't mean they will come. Lenovo needs to up its marketing game and comms strategy and work diligently to promote high-profile deals and wins that quickly follow on the ThinkEdge SE450 product's general availability in March 2022.
Disclosure: Futurum Research is a research and advisory firm that engages or has engaged in research, analysis, and advisory services with many technology companies, including those mentioned in this article. The author does not hold any equity positions with any company mentioned in this article.
Other insights from Futurum Research:
Dell Technologies Historic Q3 Delivers Record Breaking Performance
New Futurum Research Report – HPE GreenLake for VDI: The Optimal Choice for On-premises Cloud Services
MicroAI Debuts to Advance AI Edge Technology Across the Digital Ecosystem
Image Credit: Global Brands Magazine
The original version of this article was first published on Futurum Research.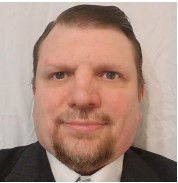 Ron is an experienced research expert and analyst, with over 20 years of experience in the digital and IT transformation markets. He is a recognized authority at tracking the evolution of and identifying the key disruptive trends within the service enablement ecosystem, including software and services, infrastructure, 5G/IoT, AI/analytics, security, cloud computing, revenue management, and regulatory issues.