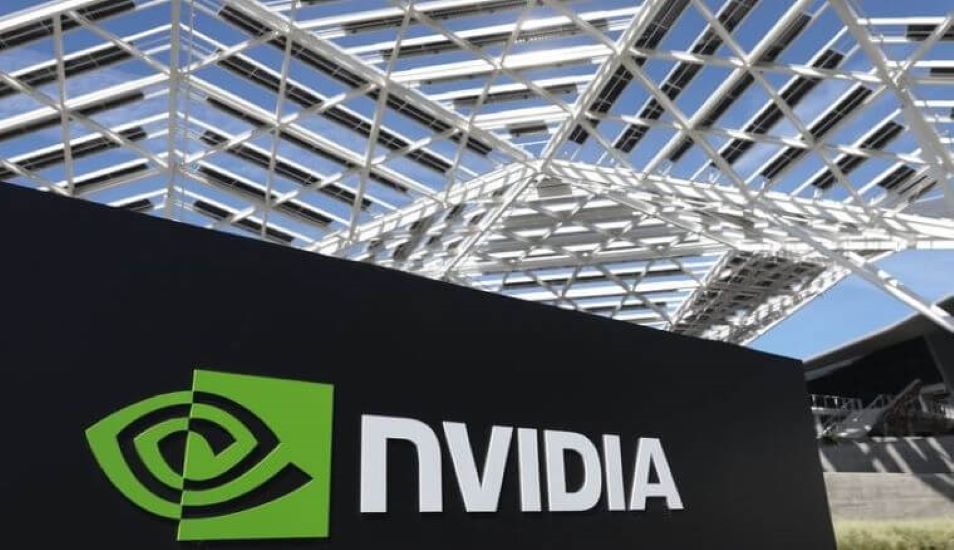 The News: NVIDIA Q2 revenue for fiscal year 2023 came in at $6.7 billion, up 3.3 percent from $6.5 billion one year ago, which includes data center segment revenue of $3.8 billion, which is up 61 percent from the same quarter in 2021. NVIDIA also reported that still fluctuating supply chain conditions and a weakening gaming market as post-Covid-19 pandemic buying patterns continue to change and are causing revenue and sales decreases after record performance during the pandemic. Read the full earnings Press Release from NVIDIA.
NVIDIA Q2 Revenue Up 3% YoY as Gaming Slows Post-Pandemic
Analyst Take: Yes, NVIDIA Q2 revenue hit $6.7 billion for the second fiscal quarter of 2023, which is up 3.3 percent from $6.5 billion one year ago. And yes, this latest Q2 revenue number was up only 3.3 percent from Q2 2021, which is in stark contrast to NVIDIA's sequential Q1 2023 revenue increase of 46 percent to $8.29 billion in May.
What is important, however, is that this was not unexpected. NVIDIA warned in early August that it would report lower Q2 revenue due to weakness in the gaming market as well as in challenging geopolitical and economic times. A move that at the time certainly surprised investors, but we all knew that consumer exposure in chips was bound see a slowing as the economy normalizes.
For NVIDIA, this overall Q2 2023 revenue figure is a big miss due in large part to the lower gaming revenue for Q2 of $2.04 billion, down 33 percent from Q2 2021 when gaming revenue hit $3.06 billion. That gaming revenue number is down 44 percent from Q1 2023, causing a particularly hard hit.
That aside, since March 2020, the pandemic almost overnight accelerated what would have normally been years of gaming demand and vacuumed that revenue in quickly after governmental stay-at-home orders and work from home options re-jiggered society, work, and play. People had plenty of time to kill and in-home gaming softened some of that worry, uncertainty and chaos. Since the onset of the pandemic in March 2020, nothing has been the same for any of us — including for NVIDIA and every other company around the world. NVIDIA was also a massive beneficiary of the crypto boom that has taken place over the past few years. This drove unfettered demand for GPUs for mining Ethereum and other crypto. Over the past year we have seen certain cryptocurrency shift away from the use of GPUs, which will certainly eat into NVIDIA's gaming numbers. Also, during the current "Crypto Winter" there is a significant downturn in mining investments, also bad for NVIDIA's gaming number. NVIDIA has been developing specialty mining products with lower hash rates and this should see some rebound if crypto returns to the highs of 2021, but we will visit that later if, and when, it happens.
With all of this in mind, what these latest Q2 revenue numbers clearly show us now is market normalization after that big pandemic-induced gaming rush, which is to be expected. These same revenue drops, though they may appear startling at first glance, will also likely happen with PCs and to a lesser extent mobile devices as the world gradually continues to move into a new state of normal as the pandemic continues to wane. It was never a matter of "if" a transition to normal would happen again, but "when".
Here are the NVIDIA Q2 earnings figures by the numbers:
Q2 fiscal year 2023 revenue of $6.7 billion, up 3.3 percent from $6.5 billion one year ago. That figure is lower than the consensus estimates of $8.1 billion in revenue that was expected by analysts with Yahoo Finance.
Q2 fiscal year 2023 non-GAAP net income of $1.29 billion, down 51 percent from $2.62 billion one year ago.
Q2 fiscal year 2023 non-GAAP diluted earnings per share (EPS) of $0.51, down 51 percent from $1.04 per share one year ago.
Q2 fiscal year 2023 non-GAAP operating income of $1.33 billion, down 57 percent from $$3.07 billion one year ago.
Q2 fiscal year 2023 non-GAAP gross margin of 45.9 percent, down 20.8 points from 66.7 percent one year
While NVIDIA's gaming market is now in a temporary down cycle following the aforementioned swift and unexpected pandemic-inspired growth cycle – which is not unusual – there are likely some big smiles within NVIDIA based on the company's very solid and encouraging data center revenue figures.
NVIDIA Q2 Revenue By Segments
Overall, eyeing NVIDIA's Q2 revenue by market segments makes it clear where customers were spending their money on NVIDIA products in the quarter.
NVIDIA's Q2 fiscal year 2023 data center revenue hit $3.81 billion, up a promising 61 percent from $2.37 billion one year ago, which is quite encouraging in a market that typically has upgrade and additional capacity potential. At Futurum Research, we have been actively touting the strength we expect in cloud, datacenter, and the like, while we have also been calling for the pull back in consumer. This quarter's 61 percent growth in datacenter is further evidence of this trendline.
The automotive market for NVIDIA in Q2 brought in revenue of $220 million, up 45 percent from $152 million in Q2 2021. After several quarters of stagnant growth and declines, this was a nice rebound for the NVIDIA automotive business. The company's Drive Orin platform has been particularly well received in China with NIO and other Chinese EV makers adopting NVIDIA's latest ADAS and Automotive platform technology.
The professional visualization market saw Q2 revenue of $496 million, which is down four percent from $519 million one year ago. This market, which includes NVIDIA Omniverse and other metaverse offerings, is poised for continuing growth as NVIDIA continues to bolster and broaden its expertise in this rapidly expanding field. So, a bit of weakening in the quarter here, but we do not expect this to continue for long as the demand for metaverse will accelerate based upon next generation connectivity and software development that will find use cases in everything from AR/VR to Collaboration to Product Development and Innovation.
In the gaming market, as we previously discussed, Q2 revenue is $2.04 billion, down 33 percent from $3.06 billion one year ago, largely causing NVIDIA's Q2 fiscal year 2023 revenue woes today. On the positive side, the good news is that this is just a cyclical adjustment and certainly not a rebuke of NVIDIA and its powerful GPU technologies in the gaming marketplace. With a glut of inventory flooding the market a sell through of the excess inventory coupled with some level of temporary pricing relief should find buyers, but it may take some time for this to shake out. Market cycles are part of the business world, but it is likely that NVIDIA's next big thing, GPUs, will help pull the company back into the growing gaming revenue column in the future.
And let us not forget, NVIDIA's growing strength in the data center market and the continuing growth in the still early days of AI both play into NVIDIA's hand for the future.
NVIDIA Q3 2023 Outlook
As part of its Q2 earnings report, NVIDIA also provided new guidance for the third quarter of fiscal 2023.
Revenue for Q3 2023 is expected to be $5.90 billion, plus or minus two percent. Gaming and professional visualization revenue are expected to decline sequentially, as OEMs and channel partners reduce inventory levels to align with current levels of demand and prepare for NVIDIA's new product generation, the company stated. NVIDIA said those declines are expected to be partially offset by sequential growth in its data center and automotive market segments. To be clear, the guidance was surprisingly low to many, however, following the earnings warning didn't surprise. Despite this, our feeling is that NVIDIA has such a competitive advantage in its key categories that we expect this to be more of a reset before returning to its fast pace growth in the next 2 to 4 quarters.
The non-GAAP gross margin is expected to be 65 percent for Q3, plus or minus 50 basis points.
Non-GAAP operating expenses are expected to be approximately $1.82 billion, while non-GAAP other income and expenses are expected to be an expense of approximately $10 million, excluding gains and losses from non-affiliated investments.
NVIDIA Overview
This was an unfamiliar quarter for NVIDIA in terms of declining revenue in recent years. But, like every other organization today, NVIDIA and other tech and consumer companies are continuing to do business in a tumultuous global macroeconomic environment which is continuing to see the effects of the lingering Covid-19 pandemic, the Russian war in Ukraine, supply chain issues, and other disruptions.
Yet despite these challenges and volatility of the market currently, we remain bullish on GPU and CPU maker NVIDIA because of its long and impressive track record of innovation, its strong product lines, and its solid customer and vendor base. NVIDIA is attached to the right secular trends. AI is early days, and whether it's the growth of semiconductor in automobiles, gaming, or the ambitious use cases for AI, it feels like this is more of a speed bump than a long term concern for the company.
It is possible that parts of NVIDIA's business could still slow due to lowered discretionary business technology spending, but we believe that demand for AI is likely not going to be impacted as severely and that enterprises will also increase investments in cloud, data, and automation – areas in which NVIDIA plays significant roles.
Whether it is industrial automation using its Omniverse products or artificial intelligence and automation to mine and optimize business processes, NVIDIA's products will be in high demand. This lasting demand for enterprise solutions were evident by the performance of its data center business unit.
Our positive view of NVIDIA continues to be summarized by our fundamental belief that NVIDIA is a company with innovation in its very DNA, and one that is on the move in a wide range of compute-intensive markets, from AI to HPC, digital twins, enterprise data centers, science, research and more. We do not expect that to change.
It will be interesting to see how NVIDIA performs for the remainder of 2022 and how it adjusts to the accompanying volatile market, other global impacts, and the continuing supply chain challenges that are likely to remain into the next several quarters.
Looking ahead, it is hard to make a case to bet against NVIDIA. The company's smart business strategies, excellent leadership team, its focus on innovation, and its broad and powerful product lines that continue to bring higher performance and more flexible capabilities for customers around the world position the company well for continued success.
Disclosure: Futurum Research is a research and advisory firm that engages or has engaged in research, analysis, and advisory services with many technology companies, including those mentioned in this article. The author does not hold any equity positions with any company mentioned in this article.
Analysis and opinions expressed herein are specific to the analyst individually and data and other information that might have been provided for validation, not those of Futurum Research as a whole.
Other insights from Futurum Research:
Intel Fab Co-Investment, Zoom Perspectives, Salesforce, NVIDIA, Dell Tech & Marvell Earnings – The Six Five Webcast
NVIDIA Omniverse Gets Expanded Tools, Frameworks, Plug-ins
NVIDIA QODA Boosts Quantum Classical Computing Interactions
Image Credit: MarketWatch
The original version of this article was first published on Futurum Research.
Daniel Newman is the Principal Analyst of Futurum Research and the CEO of Broadsuite Media Group. Living his life at the intersection of people and technology, Daniel works with the world's largest technology brands exploring Digital Transformation and how it is influencing the enterprise. From Big Data to IoT to Cloud Computing, Newman makes the connections between business, people and tech that are required for companies to benefit most from their technology projects, which leads to his ideas regularly being cited in CIO.Com, CIO Review and hundreds of other sites across the world. A 5x Best Selling Author including his most recent "Building Dragons: Digital Transformation in the Experience Economy," Daniel is also a Forbes, Entrepreneur and Huffington Post Contributor. MBA and Graduate Adjunct Professor, Daniel Newman is a Chicago Native and his speaking takes him around the world each year as he shares his vision of the role technology will play in our future.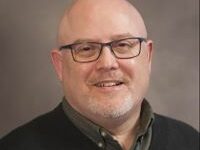 Todd is an experienced Analyst with over 21 years of experience as a technology journalist in a wide variety of tech focused areas.