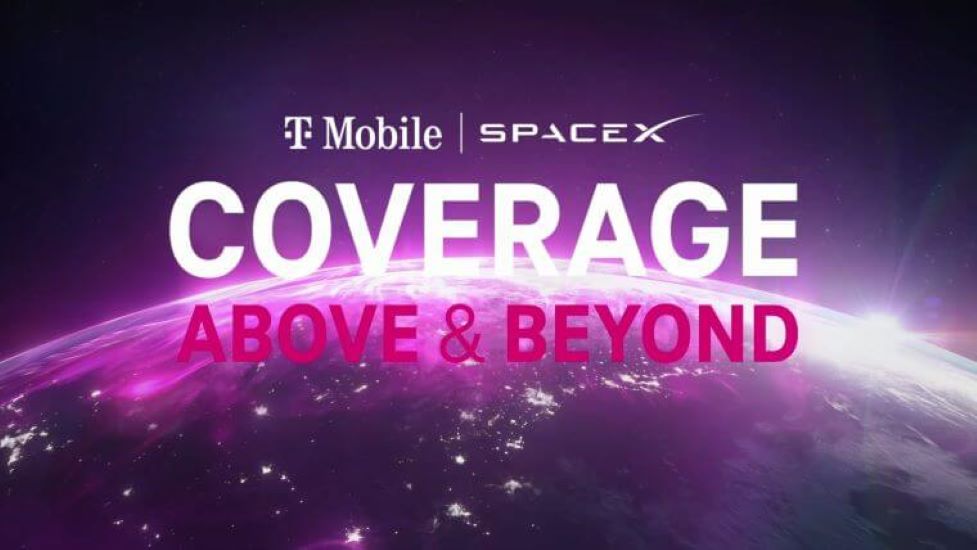 The News: T-Mobile CEO and President Mike Sievert and SpaceX Chief Engineer Elon Musk announced Coverage Above and Beyond: a new plan developed to bring cell phone connectivity everywhere. Leveraging Starlink, SpaceX's constellation of satellites in low Earth orbit, and T-Mobile's wireless network, the Un-carrier plans to provide near complete coverage in most places in the U.S. – even in many of the most remote locations previously unreachable by traditional cell signals. Read the T-Mobile Press Release here.
T-Mobile and SpaceX Go Above and Beyond to Diminish Dead Zones
Analyst Take: T-Mobile and SpaceX are working together to address the challenge of eliminating dead zones across the global mobile ecosystem. Specifically, T-Mobile CEO Mike Sievert and SpaceX engineer Elon Musk announced their new alliance targets connecting the mobile phones that T-Mobile currently sells to a new constellation of SpaceX's Starlink satellites. T-Mobile expects to offer the service for no additional charge on its more expensive plans with text messaging, including SMS, MMS, and participating messaging apps, designated as the initial offering.
Both partners are touting that at least half a million square miles of the U.S. as well as massive expanses of ocean lack mobile coverage from any provider. The partnership cites major factors that limit more extensive worldwide coverage include the huge size of countries such as the U.S., terrain barriers like mountain ranges, and land-use restrictions (e.g., national parks, nature preserves).
T-Mobile and SpaceX indicated they aim to begin testing the technology in late 2023 with the availability of commercial services currently undetermined. I see one major consideration is that SpaceX needs to obtain approval to launch its larger Gen 2 satellites which are designed to ensure the Starlink Internet service can deliver LEO communications to smaller form factor mobile handset devices across hard-to-reach parts of the planet. Current first generation Starlink satellites communicate with Starlink receivers around the size of pizza boxes.
Mobile Ecosystem Advancing Satellite Communications to Achieve Global Mobile Coverage
I view the T-Mobile SpaceX partnership as an important collaboration advancing the ecosystem-wide objective of using satellite-to-phone communications to diminish dead zones as well as digital divides. Recently Qualcomm, Ericsson, and Thales joined forces to enable 5G smartphones to use 5G connectivity anywhere on the planet including worldwide coverage for wideband data services that only bandwidth-constrained satellite phone systems can reach today.
In this case, the trio envisions using low Earth Orbit (LEO) satellites to deliver 5G connectivity to remote areas and outer reach geographies encompassing oceans, seas, and any location where terrestrial coverage is wanted. I expect that global 5G non-terrestrial network coverage can broaden 5G smartphone subscriber roaming as well as further augment 5G use cases in key industry verticals such as energy, transportation, public safety, and the health sector. Moreover, the space-based network can prove well-suited to perform back-up support to terrestrial networks in the case of massive network disasters or outages.
Thales seeks to confirm a 5G radio satellite payload suitable for deployment on LEO satellites with Qualcomm intending to provide test phones that verify that 5G NTN can be supported in a smartphone form factor rendering 5G smartphones as future satellite phones. Ericsson looks to validate a 5G virtual RAN (vRAN) stack, adapted to handle radio signals propagating across swift-moving LEO satellites, discerning how 5G radio waves travel through the vacuum of space and the Earth's atmosphere. From my perspective, additional noteworthy satellite-to-phone players spurring ecosystem-wide momentum include Lynk, Omnispace, and the Globalstar/Apple partnership.
Key Takeaways: T-Mobile SpaceX Above and Beyond Alliance
I believe the T-Mobile SpaceX Above and Beyond initiative can play a key role in reducing and ultimately eliminating dead zones in planet-wide mobile network coverage. Both T-Mobile and SpaceX are inviting operators worldwide to support T-Mobile's commitment to offer reciprocal roaming to any provider willing to join their program. I look forward to monitoring and assessing progress with the Above and Beyond collaboration as well as ecosystem-wide support of satellite-to-phone connectivity and capabilities.
Disclosure: Futurum Research is a research and advisory firm that engages or has engaged in research, analysis, and advisory services with many technology companies, including those mentioned in this article. The author does not hold any equity positions with any company mentioned in this article.
Analysis and opinions expressed herein are specific to the analyst individually and data and other information that might have been provided for validation, not those of Futurum Research as a whole.
Other insights from Futurum Research:
Qualcomm, Ericsson, and Thales: Power Trio Taking 5G on a Space Trip
Qualcomm, Ericsson, and Thales Take 5G Out of this World
The S in re:MARS — AWS Space & Satellite
Image Credit: SpaceX
The original version of  this article was first published on Futurum Research.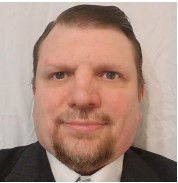 Ron is an experienced research expert and analyst, with over 20 years of experience in the digital and IT transformation markets. He is a recognized authority at tracking the evolution of and identifying the key disruptive trends within the service enablement ecosystem, including software and services, infrastructure, 5G/IoT, AI/analytics, security, cloud computing, revenue management, and regulatory issues.