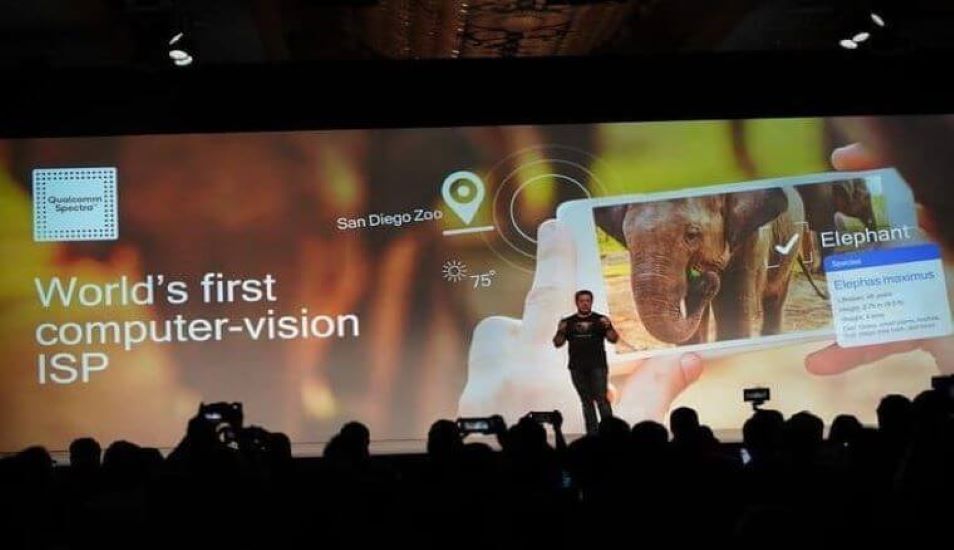 It's undeniable that consumers have gravitated towards the smartphone in recent years. Smartphone usage has cannibalized other consumer devices due to improved functionality and new features. Unsurprisingly, the market is continuing to grow with shipments expected to increase from 1.31 billion in 2022 to 1.49 billion in 2026.
There are major tailwinds that are expected to propel the market in the future, including the growth of 5G connectivity, lower average selling prices or flexible payment models, the introduction of new and exciting form factors such as foldable phones, continued adoption of mobile commerce, the rapid adoption of mobile gaming, growth of consumers adopting gig economy services (e.g., Uber, Lyft, etc.) and the exponential growth of social media. Ultimately, the smartphone has rapidly become the center of gravity of our daily lives enabling us to manage, control and share with friends, loved ones, and colleagues.
Qualcomm Spectra ISP is Professional Quality
To match the ever-increasing image quality demands consumers are placing on their device, Qualcomm is making huge investments on the image sensor side and has recently partnered with Sony Semiconductor Solutions, building a joint lab on Qualcomm's campus in San Diego, California. The new facility allows Qualcomm to deliver new features to customers at a much faster rate by rapidly prototyping new sensors and features before they come to market. In essence, this will enable Qualcomm and Sony to collaborate on the image sensor of the future, optimized for Snapdragon.
Snapdragon has made a significant leap with its camera technology, branded Snapdragon Sight. The Qualcomm Spectra Image Signal Processor (ISP) in its Snapdragon 8 mobile platform has gone from a 14-bit ISP to an 18-bit ISP which is the first ISP in smartphones that exceeds what top-of-the-line professional cameras offer today. Snapdragon Sight offers a flexible software framework, enabling OEMs to customize the cameras to suit their needs. This allows for differentiation and innovation across the Android ecosystem which has consistently propelled Snapdragon-powered smartphones onto the leaderboard of the DXOMark image quality rankings.
The 18-bit Qualcomm Spectra ISP handles more than 4,000 times the camera data to be processed versus the prior generation, which is a significant leap in capturing additional light and data. It also enables data capture speeds of up to 3.2 gigapixels per second, up from 2.7 gigapixels per second in the prior generation, thereby increasing dynamic range, color, and sharpness at much faster speeds.
Snapdragon Sight also leads in industry firsts, unlocking 8K high dynamic range video capture at 30 frames per second in multi-format high dynamic ranges (e.g., HDR10+, HDR10, HLG, Dolby Vision), supporting snapshot and video in incredible billion shades of color.
When taking pictures and videos, we all want the crispest and brightest possible. Snapdragon Sight's added shades of color do just that, easily displacing traditional DSLR cameras. People using their Snapdragon-powered smartphones in everyday situations like a child's soccer game or sightseeing on a vacation can capture professional quality images. Videos also look much more enhanced due to the Qualcomm AI Engine, which allows for richer video capture. In our visual world, that's pretty appealing.
Snapdragon Snags Industry First Awards
Snapdragon Sight has earned a number of awards, including numerous industry specific first awards and recognition, such as Snapdragon 8 Gen 1-powered Honor Magic4 Ultimate's #1 worldwide ranking on DXOMark. The camera and video features that Snapdragon was the first to enable include:
1st HEIF capture on Android
World's First Computer Vision ISP
First 4K Video Capture
First 4K HDR10 Video Capture
First 4K HDR10+ Video Capture
First Gigapixel Speed ISP
First 4K HDR + 64MP Simultaneous Capture
First up to 200 MP Photo Capture
First 8K Video Capture
First 8K HDR Video Capture
First No Limit Slo-Mo Video Capture at 960 FPS
First 10-Bit HEIF Photo Capture
First 4K Computational HDR Video Capture
First 4K 120 FPS video capture
World's First Content Authenticity Initiative (CAI) Camera
First 18-Bit ISP in Smartphones
These are no small accomplishments — and in our opinion, a testament to Qualcomm Technologies' commitment to continual innovation and delivering optimum user experiences across the board.
Several Snapdragon 8 Gen 1 smartphones also have marquee camera features that are the first of their kind. The list includes:
Sony Xperia IV is the world's first smartphone with Optical Zoom
Asus ZenPhone9 is the world's first smartphone with two 1-inch Image Sensors
Honor Magic4 Ultimate is the highest rated on DXOMark
One Plus 10 Pro is the leader in photo capture with a 10-Bit HEIF Photo Capture
Xiaomi 12 Ultra is the Leader in Video Quality MP+Color with 8K HDR Video Capture and a 1-inch image sensor
Oppo Find X5 Pro features 10-Bit HEIF Photo Capture and Computational HDR video Capture (Sony DOL Image Sensors)
Galaxy S22 Ultra features 108 Megapixel Photo Capture
Smartphones and Cameras for the Future
The smartphone has become ubiquitous — the Swiss Army knife of our daily lives — and for most, a life essential. But today reliability alone is not enough: devices that offer streamlined design, fast speeds, amazing cameras, long battery life, all are the holy grail of customer expectations and it's clear that Qualcomm is delivering on every part of that front. The Snapdragon 8+ Gen 1 and it's 18-bit Qualcomm Spectra ISP is definitely worth being excited about.
Qualcomm and Samsung Alliance Continues
In late July of this year, Qualcomm announced the expansion of its alliance with Samsung, reaffirming their long-standing commitment to collaborating to advance and co-develop mobile technology, including and especially mobile devices. The partnership renewal is a seven-year extension of the companies' existing patent licensing agreement through 2030.
Qualcomm is Leading the Charge with Continuous Innovation
Qualcomm's latest Snapdragon 8+ Gen 1 mobile platform is yet another big step forward for a company we have come to know for its relentless commitment to continuous innovation. Snapdragon's 8 series mobile platform targets the premium Android smartphone segment and users will eat up the improvements here, including a 10 percent increase in CPU performance offering peak speeds of up to 3.2 GHz versus the prior generation's 3.0 GHz. In addition, the Adreno GPU is expected to deliver up to 10 percent faster GPU clock speeds and 30 percent power reduction, which means better user experience, better battery life overall, and an even better gaming experience.
In sum, we believe Snapdragon is well-positioned to continue making significant inroads targeting the premium mobile device arena.
Disclosure: Futurum Research is a research and advisory firm that engages or has engaged in research, analysis, and advisory services with many technology companies, including those mentioned in this article. The author does not hold any equity positions with any company mentioned in this article.
Analysis and opinions expressed herein are specific to the analyst individually and data and other information that might have been provided for validation, not those of Futurum Research as a whole.
Other insights from Futurum Research:
Qualcomm Launches Snapdragon W5 Platform Offering Longer Battery Life and Quicker Speed 
Qualcomm Snapdragon Spaces XR Developer Platform Will Drive Innovation in the Extended Reality Market
Qualcomm's Updated Premium Snapdragon Mobile Platform Continues Offering Android Users Excellent Gaming and Photography Experiences
Image Credit: Geek Dashboard
The original version of this article was first published on Futurum Research.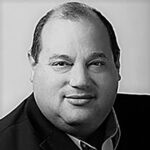 Michael Diamond is an industry analyst and foresight professional with 25 years of experience in the IT channel and market research industry. He is a route-to-market expert covering desktop and mobile devices, collaboration, contact center, ProAV, data center infrastructure, and cybersecurity. Prior to joining Futurum Research, Michael worked for The NPD Group as the sole industry analyst covering indirect channels, cybersecurity, SMB and vertical market trends, data center infrastructure (e.g., enterprise storage, servers, networking), ProAV and PCs. He has been quoted by media outlets such as Bloomberg, Kiplinger, TWICE, OPI (Office Products International), Apple World today, Dark Reading, Enterprise Storage Forum, Credit-Suisse, Footwear News, CRN (Computer Reseller News), Channel Futures and Into Tomorrow.  Michael has presented at myriad events including The Channel Company's Xchange, The Global Technology Distribution Council's summit, SMB TechFest and more.