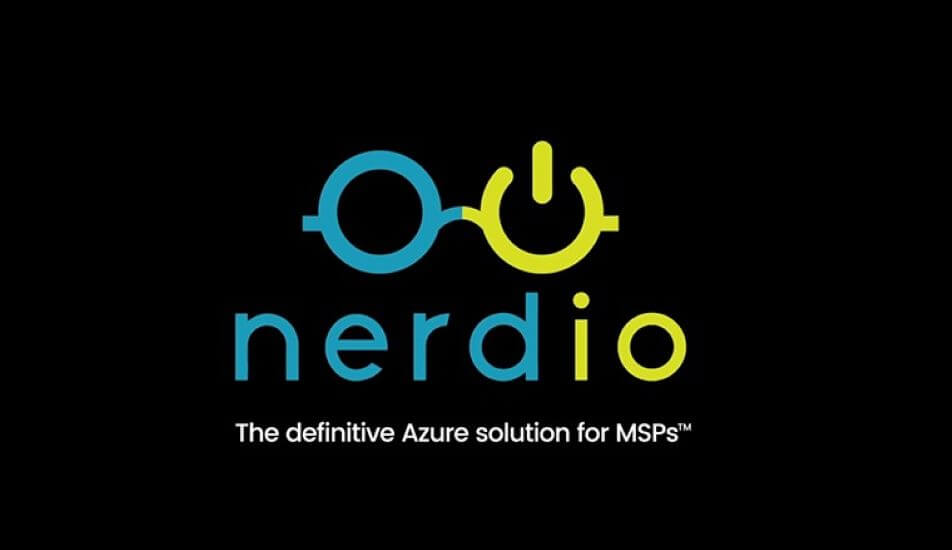 The News: Nerdio, provider of Microsoft Azure deployment, management, and optimization solution for Managed Service Providers (MSPs) and enterprise IT professionals, yesterday announced support for Microsoft's Windows 365 technology. Read the full press release from Nerdio here.
Nerdio Announces New Integrations with Microsoft Windows 365, Aimed at Making Remote Work Easier
Analyst Take: Hot on the heels of the latest announcements from Microsoft and no doubt timed to correspond with Microsoft Inspire, Nerdio has made some key announcements to their offerings. If you haven't heard of Nerdio, the company was founded back in 2005 with a focus on helping managed service providers (MSPs). Originally, the focus was on break-fix, but by 2009 the business had pivoted to full deployments of Virtual Desktop Infrastructure (VDI) which makes the company one of the most long standing in the VDI space. In 2017, the company launched Nerdio for Azure and since then, the company has built out a range of offerings to complement and augment Microsoft's solutions.
The Nerdio Backstory: Right Place, Right Time, Right Solution
I had the pleasure of chatting to Vadim Vladmirsky, Nerdio CEO at the end of a busy week to get the backstory to the announcements and it was an illuminating conversation. As COVID 19 took hold in March 2020, Nerdio was at the right place, at the right (or should that be wrong) time — with the right solution. In March of 2020 organizations the world over sent staff home to work remotely, placing a huge burden on already strained IT infrastructure. The perfect technology was Virtual Desktop Infrastructure (VDI), but the deployments are not as easy as the benefits of the technology would, on the surface, appear. Spotting the opportunity, Nerdio pivoted the business hard into becoming that trusted deployment partner. Having done over 3000+ deployments and having nearly one million users under management, the company was perfectly placed to partner with Microsoft to address the burgeoning demand.
Nerdio is laser focused on empowering IT professionals and MSPs to build cloud practices in Microsoft Azure and the announcements coming out from the company this week continue this focus. MSPs are struggling to find a place in the IT service provision, squeezed on one side by the big three hyperscalers (AWS, Azure, and Google), and on the other hand, the traditional outsourcers are all-in on cloud. MSPs must therefore look to solution areas like VDI to drive growth and increase client engagements, especially with mid-tier clients who are less served by the bigger players.
The other market Nerdio serves is large enterprises (with thousands of desktops) who more than ever are looking to reduce the burden of desktop management, while increasing the security posture of this front line threat landscape. The Nerdio Manager for Enterprise is a packaged Azure application that runs in users' own tenant without compromising security and compliance by allowing third-party vendors access into the IT environment.
The recently announced Windows 365 is a service that introduces a new way to experience Windows 10 or Windows 11 in the cloud on any device. This creates an entirely new computing category called Cloud PC, which provides a full, personalized Windows experience including apps, content, and settings, on any device.
"Nerdio Manager delivers everything MSPs and enterprise IT professionals need to create new revenue opportunities by packaging and managing Microsoft's Windows 365 for their customers," said Scott Manchester, Partner Director of Program Management, Cloud Managed Desktops at Microsoft. "We are thrilled to partner with Nerdio to deliver this one-of-a-kind solution that significantly advances the management and optimization of Azure virtual desktops."
The Nerdio Manager solutions are designed to perfectly compliment the new Windows 365 and Azure Desktop solutions and provide a consistent experience of management for both the MSP and enterprise customer alike. Following Microsoft's launch of Windows 365, Nerdio Manager for MSP and Nerdio Manager for Enterprise, have been expanded to allow users to choose between Azure Virtual Desktop and Windows 365.
Nerdio Value Prop — Saving Costs on the Cloud
A key element of the Nerdio value proposition is cost savings. By using the company's publicly available cost estimator tool, users can determine which desktop virtualization model makes the most sense for their specific use case based on price and functionality. With cloud deployment models being complex and costs hard to manage, anything that optimises deployments for the workload and provides ways to contain spikes and spirallng costs is to be encouraged. Nerdio claims that the company's solution can reduce costs by 75%. I quizzed Vadim about Microsoft's reaction to the drastic level of reduction in their cloud revenue, and he said that Microsoft works closely with Nerdio, as the hyperscaler believes that if costs are contained, deployments will scale, and the prospect of client retention will increase.
Security Improvements
Phishing attacks have spiked during the pandemic and the desktop is seen by many Security professionals as the weakest part of the IT landscape and the hardest to secure given the sheer number of devices. VDI is one approach to driving an improved security posture, as software versions and what software is deployed is controlled from a central point. In addition, access to the VDI environment is often done through multi-factor authentication methodology, improving password controls and user credentialing. Nerdio's solutions improve the general VDI deployments by further reducing the API and coding overheads so often required in deploying VDI.
Beyond the Pandemic
As we recover from the pandemic, remote work is here to stay and with this the need for thousands of homebound workers to access corporate services. The recent announcements by Microsoft speak to the demands in this space, and the need to make the deployment of VDI at scale easier goes hand in hand with this trend. Nerdio is well placed to ride this wave and the recent announcements only increase the company's ability to take a leadership position in this market.
Disclosure: Futurum Research is a research and advisory firm that engages or has engaged in research, analysis, and advisory services with many technology companies, including those mentioned in this article. The author does not hold any equity positions with any company mentioned in this article.
Other insights from Futurum Research:
Intel Exploring A Potential Deal To Buy GlobalFoundries 
SUSE Announces First Earnings As A Public Company, Post Rancher Labs Acquisition
Amazon And Facebook Seek Recusal Of FTC Chair Lina Khan
Image Credit: Nerdio
The original version of this article was first published on Futurum Research.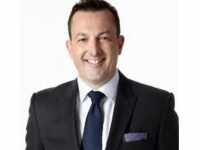 Steven Dickens is Vice President of Sales and Business Development and Senior Analyst at Futurum Research. Operating at the crossroads of technology and disruption, Steven engages with the world's largest technology brands exploring new operating models and how they drive innovation and competitive edge for the enterprise. With experience in Open Source, Mission Critical Infrastructure, Cryptocurrencies, Blockchain, and FinTech innovation, Dickens makes the connections between the C-Suite executives, end users, and tech practitioners that are required for companies to drive maximum advantage from their technology deployments. Steven is an alumnus of industry titans such as HPE and IBM and has led multi-hundred million dollar sales teams that operate on the global stage. Steven was a founding board member, former Chairperson, and now Board Advisor for the Open Mainframe Project, a Linux Foundation Project promoting Open Source on the mainframe. Steven Dickens is a Birmingham, UK native, and his speaking engagements take him around the world each year as he shares his insights on the role technology and how it can transform our lives going forward.