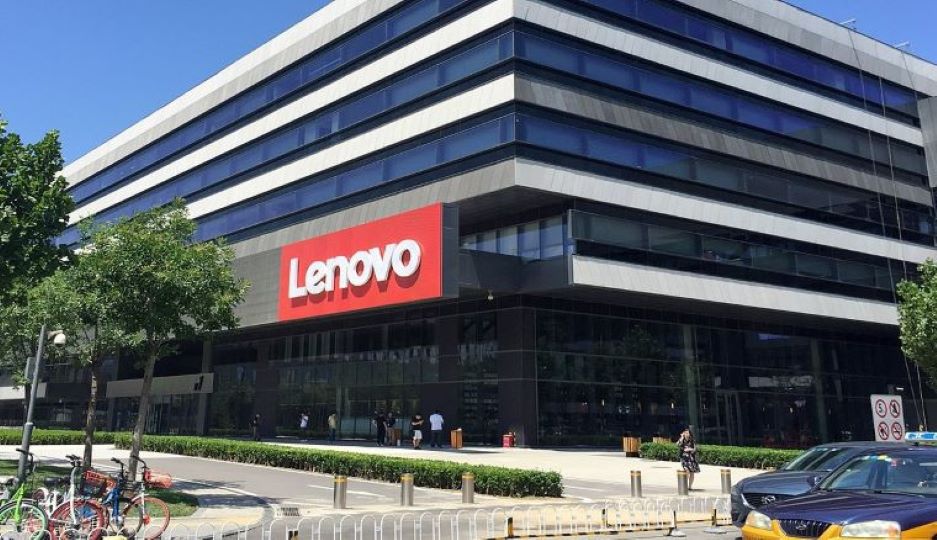 The News: Lenovo just announced the largest product portfolio refresh in its history, including a wide range of new and updated servers, storage arrays, edge and cloud products and services, security offerings, software, and more. The broad refresh is being launched to coincide with the 30th anniversary of the first ThinkSystem x86 servers, which were a huge technological breakthrough for enterprise computing. Read the full Press Release on the Lenovo website.
Lenovo Debuts Broad Server, Storage, Edge, Cloud Updates
Analyst Take: Lenovo announcing this refresh of more than 50 of its servers, storage arrays, edge, and cloud products and more, and is a bold move for the company in a highly competitive and crowded technology marketplace. And tying all the updates to the 30th anniversary of the first groundbreaking ThinkSystem x86 servers is a fitting tribute.
For enterprise customers, there is a lot to uncover and rediscover in the refresh, which Lenovo is calling its Lenovo Infrastructure Solutions V3 portfolio.
There are new next-generation ThinkSystem, ThinkAgile, and ThinkEdge servers and storage with next-generation AMD, Intel, and Arm-based processors. There are new integrated software offerings including NVIDIA AI Enterprise software and enhanced Lenovo ThinkShield security.
And there is also the new Lenovo XClarity One cloud-based, unified software management platform, which provides integration of TruScale Infrastructure-as-a-Service, Management-as-a-Service and Smarter Support analytics to help enterprises simplify infrastructure orchestration, automation, and metering from the edge to the cloud. Also unveiled is the latest next-generation Lenovo Neptune warm water cooling and CO2 offset services that are designed to help customers achieve their environmental sustainability goals around the world.
These are some heavyweight and significant products and services, which all provide evidence of Lenovo's focus on providing customers with the technology tools and systems that they need to run their operations, grow their businesses, and provide value to consumers around the world.
I am impressed with these expanded products and services because they target some of the most critical needs of every enterprise – from helping with easy-to-deploy and manage hybrid multi-cloud and edge environments to serving AI and other workloads across retail, manufacturing, financial, healthcare, telecoms, and other business segments.
These are the bread-and-butter technology needs of enterprises where trusted partners and great technology options are required and valued, and Lenovo is meeting those needs by showing up with a long slate of ready-to-go options for frazzled technology leaders and their companies.
New Lenovo Product Highlights
Lenovo XClarity One stands out as a valuable and well-targeted offering that will help customers better manage their critical cloud resources using an open cloud software management platform that brings together Lenovo TruScale Infrastructure-as-a-Service (IaaS) and Management-as-a-Service capabilities in a central portal. Also integrated in this offering are smarter support analytics that help tell customers all the details they require to keep their cloud operations running smoothly. The platform helps to simplify IT orchestration, deployment, automation, metering, and support, while giving customers visibility into infrastructure performance, usage metering and support analytics. The Lenovo TruScale Infrastructure as-a-Service capabilities give customers a pay-as-you-go model, which can reduce costly over-provisioning and provide real-time insights into cloud costs.
Also notable are Lenovo's next-generation ThinkAgile V3 hyperconverged infrastructure products, which are built and offered through an open ecosystem of partners, including Microsoft, Nutanix, and VMware. Using these systems, customers get cloud-like experiences with the security and control of traditional on-premises systems, which I believe is an experience many enterprises will be interested in using.
Three new Lenovo Microsoft Azure offerings are also now available, including SQL for AI and Machine Learning (ML) Insights, Backup and Recovery, and a new Azure Virtual Desktop product.
And because security, regulatory compliance, and IT resiliency concerns are always on the minds of enterprise IT executives and teams, the Lenovo Infrastructure Solutions V3 portfolio also includes enhanced ThinkShield Security capabilities, from Lenovo's Modular Root of Trust capabilities that protect, detect, and recover from cyberattacks, to Lenovo System Guard, which provides advanced hardware monitoring. Again, this kind of attention to detail is critical to help enterprise customers have a trusted partner that can help them swim among the sharks and not be devoured.
Lenovo's attention to sustainable computing in this enhanced product portfolio is also impressive, particularly because the company has the experience to help its customers in this area where it may not be as familiar for them. Lenovo's newly enhanced portfolio delivers advancements in sustainability services, product packaging, and product design that all help customers in meeting their own sustainability goals. I believe this is a critical value-add to be to offer these kinds of specialized services and consulting to help customers run their operations more efficiently and more consciously.
Overview on Lenovo's New Products
Lenovo continues to be a technology company on the rise and its latest product portfolio refresh over such a broad swath of its portfolio attests to its success in the crowded and competitive global technology marketplace.
In March, Lenovo's Infrastructure Solutions Group (ISG) unit reached profitability for the first time since Lenovo acquired the x86 business from IBM in 2014. This was a hard fought and worthwhile achievement which showed the company's mettle and its commitment to deliver innovations and value to its customers.
And as we have said before, Lenovo continues to raise its profile to compete with the offerings of the broader IT OEMs and cloud providers despite being a lesser-known entity here in the United States. This steady progress indicates a strong combination of the right product mix with an aggressive go-to-market strategy – all while managing margins and supply chains effectively given the global challenges that continue to exist since the pandemic and other global crises.
With this new product portfolio refresh, Lenovo is delivering just what is needed to its existing and potential new customers at just the right time, which is a tribute to its vision and strategy.
Disclosure: Futurum Research is a research and advisory firm that engages or has engaged in research, analysis, and advisory services with many technology companies, including those mentioned in this article. The author does not hold any equity positions with any company mentioned in this article.
Analysis and opinions expressed herein are specific to the analyst individually and data and other information that might have been provided for validation, not those of Futurum Research as a whole.
Other insights from Futurum Research:
Lenovo AI Innovators Program: Vaulting Partners into Consultative Greatness
GlobalFoundries Earnings, Luminar, Lenovo, Micron, NVIDIA & Apple's Supply Chain Risk – The Six Five Webcast
Lenovo Q1 2022-2023: Finding New Engines to Drive Growth and Profitability
Image Credit: Wikipedia
The original version of this article was first published on Futurum Research.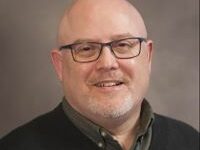 Todd is an experienced Analyst with over 21 years of experience as a technology journalist in a wide variety of tech focused areas.