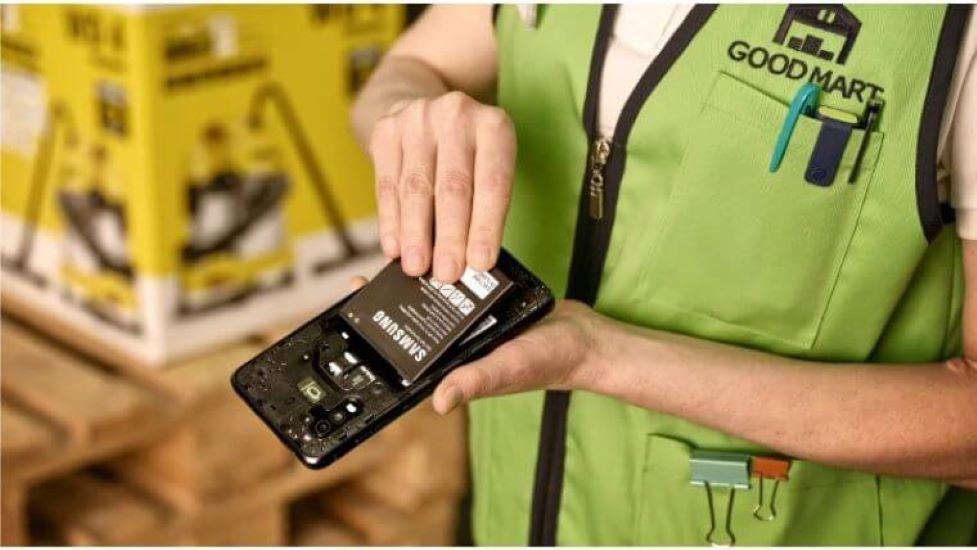 The News: Samsung recently expanded its ruggedized portfolio of devices in the U.S., which includes its Samsung Galaxy XCover6 Pro smartphone and Samsung Galaxy Tab Active4 Pro Tablet. The devices are targeted at users operating in more extreme environments where durability, excellent connectivity, and enhanced functionality are key for providing greater efficiencies for workers in the field, delivering on the customer experience front, monitoring operations, market research, and even pretty regularly helping save lives. Read the full Samsung Press Release here.
Samsung Announces Expansion of Ruggedized Mobile Device Portfolio
Analyst Take: Samsung's announcement of the expansion of its ruggedized mobile device portfolio is welcome news. Ruggedized devices surround us, and touch our lives in many ways, in many instances where we totally take them for granted. Think drive-thru restaurants, package deliveries, price checks in stores, getting checked into healthcare facilities, and maybe even getting a beverage at a ball game. Now that you're thinking about the many encounters you might personally have with ruggedized devices, I'm guessing you understand why I started this article thinking about how grateful we all should be that they're around — they're both ubiquitous and essential.
Samsung's expansion of its rugged device portfolio announcements include the Galaxy XCover6 Pro phone and Galaxy Tab Active4 Pro tablet, which will be key linchpins in helping organizations achieve better customer centricity, help save lives, improve operational efficiencies, and make it easier to monitor operations, just to name a few.
Samung Galaxy Tab Active4 Pro Tablet
The Samsung Galaxy Tab Active4 Pro tablet is perfect for a wide variety of ruggedized or extreme environments. The device measures in at 10.2mm thin and weighs 674 grams (or 1.48 pounds), which means its thin and light for instances where it is being used for longer intervals. From a durability perspective, the device comes with an ingress protection (IP) enclosure rating of 68 (IP68) for dust (solid ingress) and can be submerged (water ingress) underwater below one meter for thirty minutes. The device also has a military standard rating of 810H (MIL-STD-810H), which means they have been tested via 28 methods such as shock (pyro shock, ballistic shock, etc.), jolts, drops, vibration, high temperature, low temperature, humidity, corrosion, solar radiation, and altitude, among others. The Samsung Galaxy Tab Active4 pro screen is a 10.1-inch TFT LCD (thin-film-transistor liquid-display) screen and comes with Corning's Gorilla Glass 5, which means it can survive being dropped from the waistline or 1 meter (39.4-inches or 3.28 feet) to 1.2-meter (47.2-inches or 3.94 feet) drops onto solid or rough surfaces, along with excellent scratch resistance.
From a communications perspective, the Samsung Galaxy Tab Active4 Pro comes with Wi-Fi 6, Sub6-Ghz 5G (or the lower-band of 5G vs. mmWave that starts at 24Ghz) which supports CBRS (Citizens Broadband Radio Service) for private network service, allowing companies to use their own networks for voice paging and other activities. The Samsung Galaxy Tab Active4 Pro comes with 64GB or 128GM of storage out of the box and can be expanded of up to 1 terabyte of storage with an optional microSD card, allowing workers to keep important files locally on their devices. The device also has near field communications (NFC), which means it is mobile point-of-sale (mMPOS) ready, easily utilized for situations such as retail environments, where contact payments are on the rise. From a charging perspective, the device has replaceable batteries along with POGO fast charging and no battery mode.
Samsung Galaxy XCover6 Pro Mobile Phone
The Samsung Galaxy XCover6 Pro is the rugged phone and is highly durable rated at IP68 MIL-STD-810H like the Galaxy Tab Active4 Pro. The display is 6.6-inches FHD+ TFT Display with Corning's Gorilla Glass Victus+ which has excellent scratch resistance, and it can survive being dropped from 1.5 meters (4.9 feet) onto solid or rough surfaces. The device is 9.9mm thin and weighs 235 grams (or ½ pound). The device is outfitted with Qualcomm's 778G Series system-on-chip (SoC) which is a key reason for its excellent camera capabilities and performance. The rear camera has a 50-megapixel wide camera and 8-megapixel ultrawide camera while the front camera is a 13-megapixel.
From a memory and storage perspective, it offers 128 gigabytes of internal storage and up to 1 terabyte more with a MicroSD card. On the connectivity front, the device supports 5G and Wi-Fi 6e connectivity along with supporting Citizens Broadband Radio Service (CBRS) for private network service, allowing companies to use their own networks for voice paging and other activities. The device also has NFC (near field communications) which means it is mMPOS (mobile point-of-sale) ready. You may not realize it, but when you're in a retail storefront, people are using rugged devices such as this all the time, checking inventory in the back, looking up price and availability, scanning items in stock, and so forth. In addition, we're seeing more smaller retailers leverage tablets for their POS systems versus higher-end terminals, which is a trend we expect to continue.
Samsung Partner Ecosystems
The Samsung ruggedized device B2B team has an excellent ecosystem of partners, which include one-tier resellers (e.g., CDW, Insight, etc.) and two-tier distributors (e.g., Ingram Micro, TDSynnex, etc.). Both segments touch millions of end-users, whether they are directly touching them (e.g., CDW) or via indirect channels (e.g., Ingram Micro) through their reseller partners. In addition, both segments have dedicated divisions where they target key technology areas and vertical markets that are essential for ruggedized tablets and phones, since they are a niche product versus mainstream tablets, 2-in-1 PCs, or phones. In fact, those specialized divisions such as ProAV, physical security, data-capture point-of-sale (DCPOS), Gov/Ed (Federal & SLED) have the same vertical overlay and partner characteristics that the rugged device market will resonate with. The partners also have dedicated vertical marketing teams (e.g., healthcare, retail, etc.) coupled with data mining teams that are excellent at sharp shooting partners in a vertical market (e.g., retail), or if a vendor wants to really isolate a sub-vertical market (e.g., health food stores, etc.).
Key Vertical Markets for Samsung's Ruggedized Device Portfolio Offerings
As mentioned, as much as most products are analogous and can fit anywhere, some products will slant more in one market versus another due to end market needs or a specialized product. In the case of Samsung's ruggedized device portfolio offerings, key markets are hospitality (e.g., QSR, hotels, restaurants, etc.), retail, healthcare (e.g., hospitals, doctor's offices, etc.) manufacturing (e.g., discrete and process), logistics (e.g., trucking, maritime, etc.) and State and Local Government (SLED). Below are just a few examples of areas where we have seen growth in the market.
In the hospitality market, one of my favorite use cases where ruggedized tablets are rapidly being adopted are in quick service restaurants (QSRs), where average drive-thru times have skyrocketed and more companies in that segment now station employees with a ruggedized tablet with a headset outside during peak times (the lunch rush is approximately 70 percent of the day) trying to get customers through faster, targeting under three to four minutes. Another segment within hospitality that is growing is the use of ruggedized tablets in hotels, who are constantly trying to up and cross-sell higher-margin food and beverage services whether guests are are on the golf course, poolside, or in their rooms.
In healthcare, ruggedized devices were heavily leveraged by front line workers during the pandemic when people waited in lines for their COVID-19 tests, vaccinations and the like. Inside the hospital, for years now, nursing, and physical staff have been outfitted with the devices, which allow them to stay in the field longer treating patients. This kind of use case has also required upgrades in Wi-Fi connectivity coupled with antimicrobial cases, to help thwart the transmission of diseases in healthcare settings.
On the brick-and-mortar retail front, we have also seen companies arm their associates with devices to thwart patrons from showrooming inside the store and trying to get them to check-out instore before they walk out and buy from ecommerce giants like Amazon. Retail stores also now offer online order and drive-thru pick-up, which is also delighting customers.
A final segment is the logistics market, which is on fire due to more consumers ordering products online, spurred of course by the pandemic. Many drivers are outfitted with ruggedized devices where they can take a picture of a dropped off package, scan the label, or obtain a signature, vastly improving their productivity in the field.
Looking Ahead
Wrapping it up, Samsung's announcement of the expansion of its ruggedized devices portfolio is good news — for everyone. These devices assist workers in allowing them to work more efficiently and assist customers by delivering quicker, more efficient service. The Samsung Galaxy XCover6 Pro smartphone and Samsung Galaxy Tab Active4 Pro Tablet will be welcome additions to the Samsung Rugged Device portfolio and should help partners assist their clients in improving their customer experiences, saving lives, and helping them monitor operations to gain efficiencies, and beyond. Knowing many of the partners in the ProAV, DCPOS and other communities, solutions like this should resonate with them and their end-users.
Disclosure: Futurum Research is a research and advisory firm that engages or has engaged in research, analysis, and advisory services with many technology companies, including those mentioned in this article. The author does not hold any equity positions with any company mentioned in this article.
Analysis and opinions expressed herein are specific to the analyst individually and data and other information that might have been provided for validation, not those of Futurum Research as a whole.
Other insights from Futurum Research:
Samsung Galaxy Unpacked Recap: Get into the Fold and Watch Out
Cloudera, Samsung Unpacked, Cisco Earnings, Qualcomm Chips, Apple's Odd Ad & Text Strategy – The Six Five Webcast
Ericsson, Nokia, and Samsung Do Airtel New 5G Deals in India
Image Credit: Samsung
The original version of this article was first published on Futurum Research.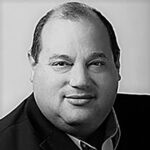 Michael Diamond is an industry analyst and foresight professional with 25 years of experience in the IT channel and market research industry. He is a route-to-market expert covering desktop and mobile devices, collaboration, contact center, ProAV, data center infrastructure, and cybersecurity. Prior to joining Futurum Research, Michael worked for The NPD Group as the sole industry analyst covering indirect channels, cybersecurity, SMB and vertical market trends, data center infrastructure (e.g., enterprise storage, servers, networking), ProAV and PCs. He has been quoted by media outlets such as Bloomberg, Kiplinger, TWICE, OPI (Office Products International), Apple World today, Dark Reading, Enterprise Storage Forum, Credit-Suisse, Footwear News, CRN (Computer Reseller News), Channel Futures and Into Tomorrow.  Michael has presented at myriad events including The Channel Company's Xchange, The Global Technology Distribution Council's summit, SMB TechFest and more.