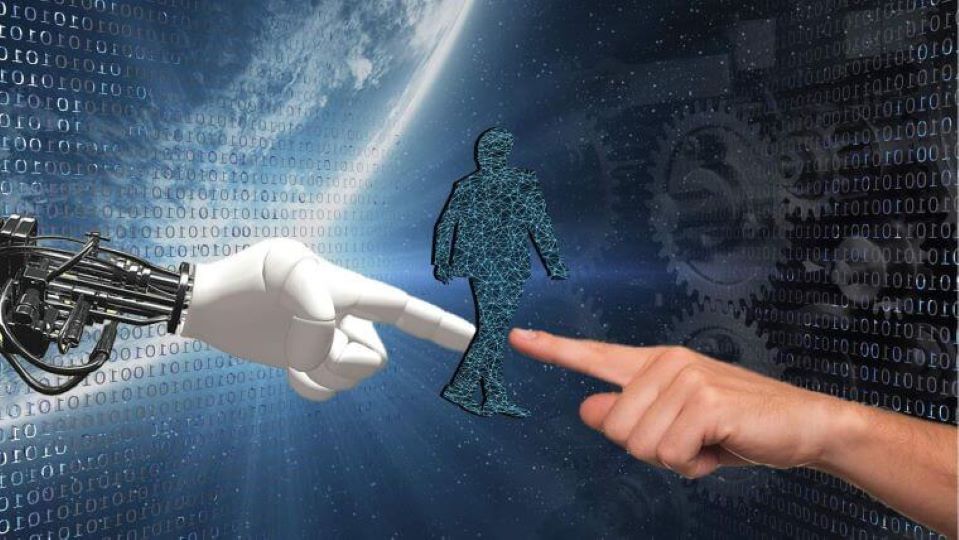 The News: Zendesk's Intelligent Triage and Smart Assist, a new customer sentiment and intent functionality powered by machine learning, launched recently. Intelligent Triage and Smart Assist is designed to enable businesses to drive faster resolutions, and also allow businesses to manage customer support requests automatically as well as tap into valuable data. Read more about the announcement in the Press Release from Zendesk.
Zendesk's Intelligent Triage and Smart Assist Launches — Featuring Functionality Designed to Speed Customer Support Resolutions
Analyst Take: Zendesk's Intelligent Triage and Smart Assist, the company's new customer sentiment and intent functionality, is all about serving up better customer experiences, and in my world, there's always a reason to be excited about that. The adage "Put customers first in the business, and profit will follow" may be an old one, but it's a tried and true reality of successful businesses. Happy customers also means happier employees who support those customers, increased customer loyalty, longer term customer relationships, better workplace culture, and a better looking bottom line. I've watched Zendesks' focus on delivering for its customers unfold over the years, committing to innovation, engaging in continuous improvement, and providing regular enhancements to the platform designed to better serve customer needs. That's exactly what this new customer sentiment and intent functionality is designed to do — better, and more rapidly, serve customers.
What Is Zendesk's Latest Platform Feature?
Some quick backstory here: founded in 2007, Zendesk is a provider of cloud-based customer service software. As what my husband likes to call a 'professional consumer' I can attest that I've interacted with Zendesk's customer service software hundreds of times throughout the years and if you've ever bought anything, and certainly bought anything online, and needed an assist in some way, chances are good you've interacted with Zendesk's customer service software at some point as well — likely without knowing it.
The company's intuitive platform was developed to help businesses streamline their customer support operations and deliver outstanding service. Organizations use Zendesk, to allow them to swiftly respond to customer inquiries, resolve problems efficiently, and build lasting relationships with their clients.
Zendesk's newest platform enhancement — Intelligent Triage and Smart Assist — is the integration of machine learning into the platform's functionality, allowing it to resolve customer complaints and conversations even more quickly.
I like the simplicity of these enhancements. Zendesk Intelligent Triage and Smart Assist works in two simple but powerful ways:
It analyzes customer sentiment and intent based on the customer email. By analyzing customer sentiment in this way, Zendesk's platform can immediately and accurately sort mails according to priority. For example, urgent negative emails may appear first on the list of complaints to resolve, tending to the most unhappy customers as rapidly as possible, which makes good business sense.
It offers customer service reps an easy button by way of the 'best course of action' functionality. With machine learning integrated into the Zendesk Intelligent Triage and Smart Assist platform, a customer support rep truly gets that 'smart assist.' For example, when resolving an issue, a CSR will get a suggestion as to the best course of action to employ to resolve a situation, instead of being left to figure that out on his or her own. For instance, the best course of action functionality might be to suggest offering a discount so as to shift a negative buyer experience to a positive one.
Why The New Zendesk Functionality Should Matter to Businesses
Zendesk's Intelligent Triage and Smart Assist functionality is a timely and relevant for organizations for a variety of reasons:
A Negative Customer Experience Can Break a Company. The impact of a bad review cannot be understated. According to a University of British Columbia study, an individual's buying decision and brand perception may change after reading negative feedback or complaint from a person close to them. I don't know about you, but I read reviews all the time before purchasing, and if customer service is mentioned as lacking, I'm out.
It's also important to note that comments from disgruntled or dissatisfied customers can hurt lesser-known brands more than gigantic ones. That can be a double-whammy for this group, since they're still working on building a name for themselves.
Customer Service Is Now a Crucial Buying Factor. Gone are the days when buyers were merely commodities for businesses. With the power of the internet and social media, customers now have a voice, and they are not afraid to use it to call out companies that don't meet their standards. Moreover, outstanding customer service is likewise noted by consumers and that positive sentiment shared broadly in social channels. There's every reason for an organization of any size to want to go to whatever lengths necessary to deepen their relationships with customers.
Zendesk performed a study on customer experience trends in 2020. It revealed that over 75% of consumers preferred to change brands or move to competitors after only one bad experience. This is important. Today, the risk of commoditization is huge. Consumers have so many buying options, not the least of which is going straight to Amazon for whatever it is they need. Once a customer has been found, it is well worth it to serve them well and given them a reason to come back for more — delivering on the customer service front, or even over-delivering, is the key here.
Companies cannot just demand loyalty, they need to earn it, and that begins with providing seamless, quick, and reliable customer support across different channels. That's why the right customer service platform is business mission critical.
Machine Learning is a Potent Tool to Improve Customer Support. The application of machine learning is not new to the customer service industry. It has long been used in automating simple tasks such as providing answers to FAQs and troubleshooting technical problems.
What's different now is that machine learning can do more than just that. With its ability to analyze data and recognize patterns, this technology can help businesses automate more complex processes.
The main benefits machine learning can provide include:
With intelligent functionality built into customer service operations, reps are freed up to deal with more pressing matters instead of some of the more mundane functions like answering FAQs
Concerns that require human intervention are quickly and easily identified, shortening time to resolution
Quality of support is enhanced because of faster resolutions to customer problems
I was excited to see Zendesk's Intelligent Triage and Smart Assist in action and believe this new customer sentiment and intent functionality can be a game-changer for businesses. There's simply no downside: its intelligent capabilities power speedy identification and resolution customer complaints, can prevent negative experiences, and offers the best course of action to resolve customer issues and ensure they remain loyal customers. That's a win for customers and a win, in myriad ways, for organizations using the platform.
Disclosure: Futurum Research is a research and advisory firm that engages or has engaged in research, analysis, and advisory services with many technology companies, including those mentioned in this article. The author does not hold any equity positions with any company mentioned in this article.
Analysis and opinions expressed herein are specific to the analyst individually and data and other information that might have been provided for validation, not those of Futurum Research as a whole.
Other insights from Futurum Research:
Zendesk Q2 Revenue Up 28% to $407M Just Before Going Private 
Zendesk to Go Private in What Should Pan Out to be Its Best Route Forward 
Zendesk Fields Takeover Advances Amid Announcing Impressive Q4 Earnings 
Image Credit: AI-Tech Park
The original version of this article was first published on Futurum Research.
Shelly Kramer is a Principal Analyst and Founding Partner at Futurum Research. A serial entrepreneur with a technology centric focus, she has worked alongside some of the world's largest brands to embrace disruption and spur innovation, understand and address the realities of the connected customer, and help navigate the process of digital transformation. She brings 20 years' experience as a brand strategist to her work at Futurum, and has deep experience helping global companies with marketing challenges, GTM strategies, messaging development, and driving strategy and digital transformation for B2B brands across multiple verticals. Shelly's coverage areas include Collaboration/CX/SaaS, platforms, ESG, and Cybersecurity, as well as topics and trends related to the Future of Work, the transformation of the workplace and how people and technology are driving that transformation. A transplanted New Yorker, she has learned to love life in the Midwest, and has firsthand experience that some of the most innovative minds and most successful companies in the world also happen to live in "flyover country."