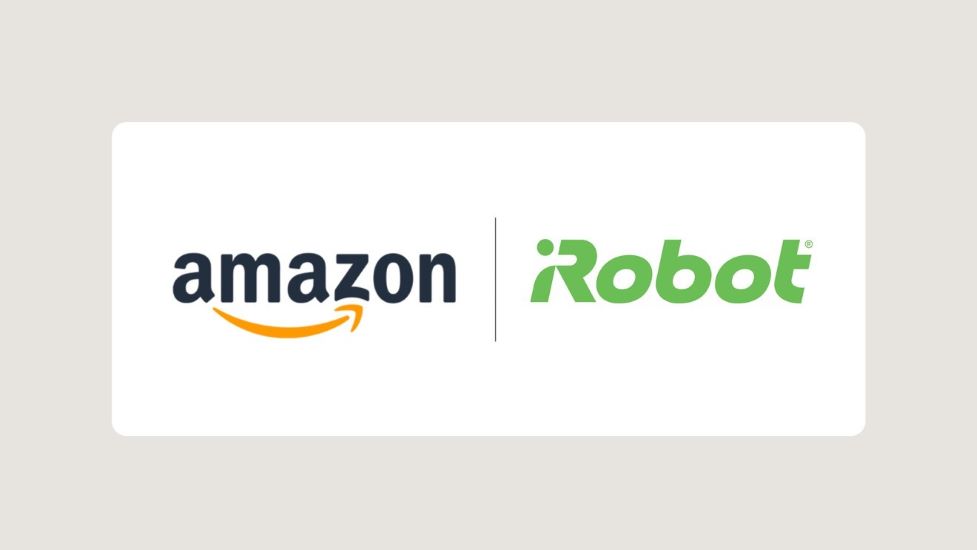 The News: Amazon recently signed a definitive agreement to acquire iRobot, a consumer-based robot company and an organization with over 30 years of artificial intelligence and advanced robotics experience. Read the full Press Release for more information.
Amazon Acquires iRobot: The Battle for the Smart Home is All Around You
Analyst Take: The Holy Grail for any organization is to have the best 3-dimensional view of their customer on a day-to-day basis up- and cross-selling products and services around them, creating entanglement and a more defensible moat against rivals. Fundamentally, knowing what customers eat, when they sleep, what they read, what they watch, favorite music, when they're home, how they (and pets) move throughout the home, when they're sick, what they drive, what they buy, who visits them, hobbies and more, you've essentially created a living breathing R&D machine around the customer, serving them better and making them more dependent on you in the process. In my opinion, Amazon's acquisition of iRobot is an excellent move and another notch in the proverbial stick (e.g., Ring Doorbell, Alexa Virtual Assistant, etc.) in accomplishing its goals of being the center of gravity around the consumer, both inside and outside the smart home.
iRobot: Widening the Total Addressable Market for the Smart Home
In the case of iRobot, in 2021, the company had annual revenues of $1.6 billion and sold 19 million connected robots. In addition, iRobot had 14 million connected customers and 40+ million units sold. Globally, iRobot held 53 percent share of the global market (excluding China). In North America, it owned 70 percent share, 43 percent share in EMEA, and 66 percent share in Japan. Looking iRobot's market opportunity chart below, it illustrates how the company segmented its market opportunity inside and outside of the smart home. As illustrated, iRobot highlighted its areas of opportunity in (yellow highlight) around RVCs (remote vacuum cleaners) and Air Purifiers which offered them a total available market of $30 billion. Looking where Amazon plays (e.g., home security, smart speakers, etc.), this shows the complementary nature of the acquisition and widens Amazon's addressable total available market.
In addition, it also shows areas of potential merger and acquisition activity — whether it's inside the house, the front-yard or back-yard. For example, the Robotic Lawnmower market is worth $21 billion and expected grow at a double-digit compound annual growth rate over the next several years. In the backyard, the market for Robotic Swimming Pool Vacuums is also a multi-billion-dollar market, and one that is expected to have a high growth rate over the next few years. Are there other adjacent opportunities? Absolutely, and I would imagine Amazon's strategic planning teams are feverishly war gaming them on a day-to-day basis.
Yes, Just Like Others, Amazon is Using Data for Merchandising Strategies
It goes without saying that Amazon will be collecting data from its devices that consumers deploy throughout the home, which has some raising their eyebrows. Putting things into perspective, if you're on social media, using your credit card, a loyalty card and more, yep, brands are also collecting data on you, and it's being correlated everywhere for marketing, advertising, and other strategies designed to understand your behavior and better target/reach you. Fundamentally, if a key part of your strategy is to make the consumer's life more optimized, safer, less stressed, more fulfilled guess what — you need data for your data mining teams and artificial intelligence to get better constantly learning new patterns for predictions.
In fact, most organizations across all verticals are in the process of getting as many datasets as possible or stovepipes of information in front of their data mining teams so they can improve their operations, which means correlating and trying to predict everything. Remember, we are constantly being marketed to wherever we are, whatever we are doing. In fact, when you walk into a supermarket, often, the music is a bit slower, so you shop at a bit more leisurely pace, calm down, and hopefully spend more. When you're walking down the cereal aisle with your kids, it always seems that their favorite cartoon characters are eye level with them on their cereal box and you start getting that familiar tug on the arm. Do you love that scent when you're walking down Main Street at Disneyland? Yep, that's them using scent marketing, pumping vanilla in the air to bring back happy memories and inspire you to shop. Amazon is smart to figure out ways to use its devices to learn behavior, not only for sales and/or merchandising strategies, but also areas that improve our lives.
Think of it this way, what if Alexa learned what the patterns are for pet anxiety and all of a sudden started playing ambient classical music in the house to calm your pet. That would be pretty cool, wouldn't it? In that same anxious pet scenario, what if Amazon started making recommendations for dog anxiety vests, which are also popular, but which some consumers might not be aware exist? Also cool. Remember, we learn best practices from other people all the time on how to improve ourselves and everyone around us; Alexa is doing just that. In my opinion, the Smart Home is no different than picking up those best practices, but at a more rapid rate and powered by AI, all designed to improve life and customer experiences.
The Razor and Blade Business Model: Connecting the Windmills
With the data discussion out of the way, let's talk about how Amazon will continue to connect its current and future windmills or product categories (e.g., food, apparel, shoes, Jan/San, etc.) and services to the smart home that you will consume. Remember, this is about products and services and Amazon's strategy is no secret. The company continues to enter markets where it sees an opportunity to disrupt incumbents, make the model more efficient, and connect the spigot to the home, much like the way the large printing companies and notable office supplies retailers have with managed print services, reminding them when you need more supplies.
In fact, I think it's smart that the company is picking product categories that not only save consumers time, but those that have similar characteristics as a printer company or a vending machine strategy, reminding customers when they are should be ready to be for disposal or refills. In essence, the Roomba Vacuum will need new bags occasionally, the iRobot Air Purifier will need new filters and its mops (iRobot Braava Jet) will need refillable cleaning solution from time-to-time. In essence, Amazon has wedged itself into consumers' cleaning regiment in the janitorial and sanitary areas that are in our garages, under our sinks and in our medicine cabinets. Chances are, when you buy new refillable solution for your Braava Jet mop, you might buy an adjacent product on that order to clean your windows — essentially all designed to keep the consumer entangled into Amazon's ecosystem, locking out rivals. In fact, notable retailers such as Walmart and Best Buy have started their own marketplaces, as they trying to build out larger product ecosystems and experiment with product strategies in an effort to try and thwart Amazon.
Wrapping it up, who doesn't recall that frustrated robot in WALL-E constantly sweeping up everyone's dirt tracks? Well, that's the future of your Smart Home, whether it's on the inside or outside — and Amazon just acquired that little frustrated robot making sure your floors, carpet, and other areas are clean. Again, the iRobot acquisition is a solid move since the company has excellent market share in major regions with millions of connected customers. My impression is there are additional robotic areas that Amazon can capitalize on in the future, whether it's a robot cleaning the pool, picking up after your pet on the lawn and more. This is about making people's lives easier and the collected data is also a way to optimize the performance of those devices in the future, which is a good thing. Remember, nirvana for any company is getting as much data about its customers as it can to constantly innovate around them and entangle them in buying products and services on a continual basis. My impression is Amazon's windmills will keep on turning in current and new markets in the future such as medical where its rivals are also trying to make inroads.
Disclosure: Futurum Research is a research and advisory firm that engages or has engaged in research, analysis, and advisory services with many technology companies, including those mentioned in this article. The author does not hold any equity positions with any company mentioned in this article.
Analysis and opinions expressed herein are specific to the analyst individually and data and other information that might have been provided for validation, not those of Futurum Research as a whole.
Other insights from Futurum Research:
BETA Technologies Receives Funding from Amazon's Climate Pledge Fund 
Amazon and Rivian Release Custom Electric Delivery Vehicles Across the U.S.
Amazon Alexa Live 2022 Featured Exciting Updates for Smart Home and Connected Devices and Big Developer Incentives
Image Credit: About Amazon
The original version of this article was first published on Futurum Research.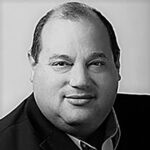 Michael Diamond is an industry analyst and foresight professional with 25 years of experience in the IT channel and market research industry. He is a route-to-market expert covering desktop and mobile devices, collaboration, contact center, ProAV, data center infrastructure, and cybersecurity. Prior to joining Futurum Research, Michael worked for The NPD Group as the sole industry analyst covering indirect channels, cybersecurity, SMB and vertical market trends, data center infrastructure (e.g., enterprise storage, servers, networking), ProAV and PCs. He has been quoted by media outlets such as Bloomberg, Kiplinger, TWICE, OPI (Office Products International), Apple World today, Dark Reading, Enterprise Storage Forum, Credit-Suisse, Footwear News, CRN (Computer Reseller News), Channel Futures and Into Tomorrow.  Michael has presented at myriad events including The Channel Company's Xchange, The Global Technology Distribution Council's summit, SMB TechFest and more.