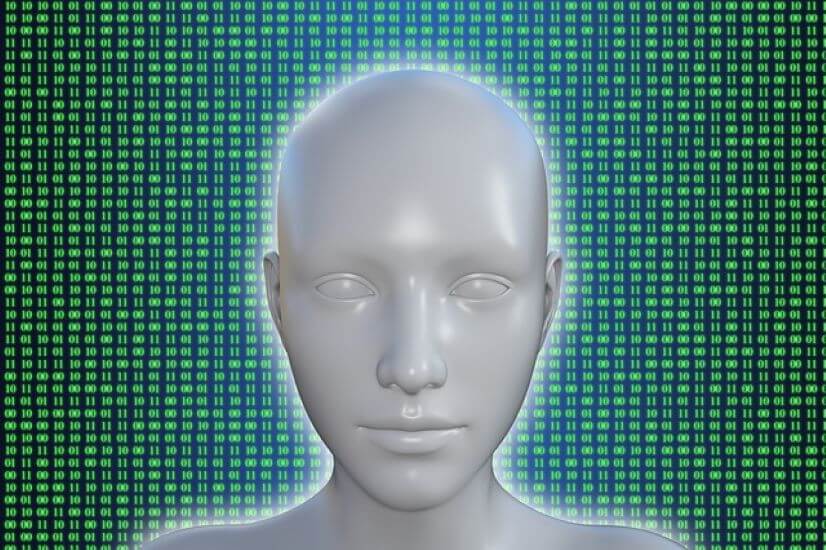 Using AI in recruiting is a growing trend and many job applicants interface with AI during the recruitment and hiring process without realizing it.
Job seekers are skeptical about using AI, though.
A recent Clutch survey found that a majority (51 percent) of job seekers don't think AI is sophisticated enough to help with the recruiting process.
So how does the evolving technology affect the way job seekers interact with companies and what are the attitudes of job seekers towards AI in recruiting? Could it be negatively impacting your company?
It's essential to know this information in order to fully understand the role AI is playing in the recruitment process. Let's dive in.
How Artificial Intelligence Assists Recruiters
AI assists recruiters in several ways, including screening applications and helping with communications. We all know how much of a time saver it can be.
AI Software Helps Recruiters Screen Job Candidates
As hiring volume increases for many companies, most recruiting teams (66 percent) remain the same size, according to a report by Ideal.
The majority of talent acquisition leaders say their greatest recruiting challenge is screening candidates, an area in which AI can provide critical assistance.
AI in recruiting makes sense because it automates time-consuming tasks and analyzes recruiting data.
AI's ability to screen job applicants and select candidates for interviews saves time and provides recruiters additional time to communicate, interview, and manage applicants. This creates a quicker time-to-hire window and reduces the possibility of losing top talent to competitors.
AI can improve the quality of new employees. In addition to analyzing applications, AI can track what happens to employees once they're hired, and use that information to make better decisions about future hiring.
According the the Ideal report, early adopters of AI recruiting software saved 23 hours per hire, which allowed them to:
Reduced cost-per-screen by 75 percent
Increased revenue-per-employee by 4 percent
Decreased turnover by 35 percent
AI is a hugely useful way to screen potential job candidates.
Chatbots Help Recruiters Answer Questions and Provide Information
Another way recruiters use AI is through chatbots.
Chatbots can help people with application-related questions, provide company and job information, and answer questions people might be too embarrassed to ask a live person.
Chatbots are a promising tool for recruiters. They provide a way for candidates to get questions answered at any time of day and also help to screen candidates based on their interactions with applicants.
Eventually, chatbots may even conduct job interviews. Although only about 3 percent of recruiters use chatbots, the AI-powered tool is used frequently in other industries such as retail and service-based businesses.
When companies first began using AI-powered chatbots, consumers felt they were impersonal and ineffective.
Eventually, though, companies learned how to improve chatbots through better programming.
Many brands also gave their chatbots personalities, which warmed people up to the idea of using chatbots and help shatter their impersonal reputation.
Artificial intelligence helps recruiters save time and better-serve job applicants, and chatbots have played a large role in this evolution.
Why Job Applicants Are Wary of Artificial Intelligence
It's not uncommon for recruiters to use AI-powered software to prescreen candidates for interviews.
But is this fair to applicants?
Losing the human touch during the early part of the recruiting process isn't just disheartening — it can be discriminatory.
For example, Amazon stopped using AI recruiting tools when it discovered that its software was biased against women in the workplace.
Most candidates don't know that companies are using AI: 32 percent think AI is used in their recruitment process and 32% don't think it's used, according to Clutch's research.
However, there's no way for candidates to know that AI is being used to screen applications.
Heavy workloads and smaller teams create challenges for recruiters that AI-powered software solves. AI saves time and helps recruiters communicate better.
Even though job seekers are skeptical about AI-powered software, human resource personnel will continue to enjoy the significant benefits of AI recruiting tools.
Artificial Intelligence Is a Useful Tool for Recruiting
AI is essential to recruiting. While job seekers still sometimes express trepidation about interfacing with AI-powered software, the technology will play an increasingly large role in the recruiting process. Businesses should determine how to use AI to improve their recruiting operation.
The original version of this article was first published on Future of Work.