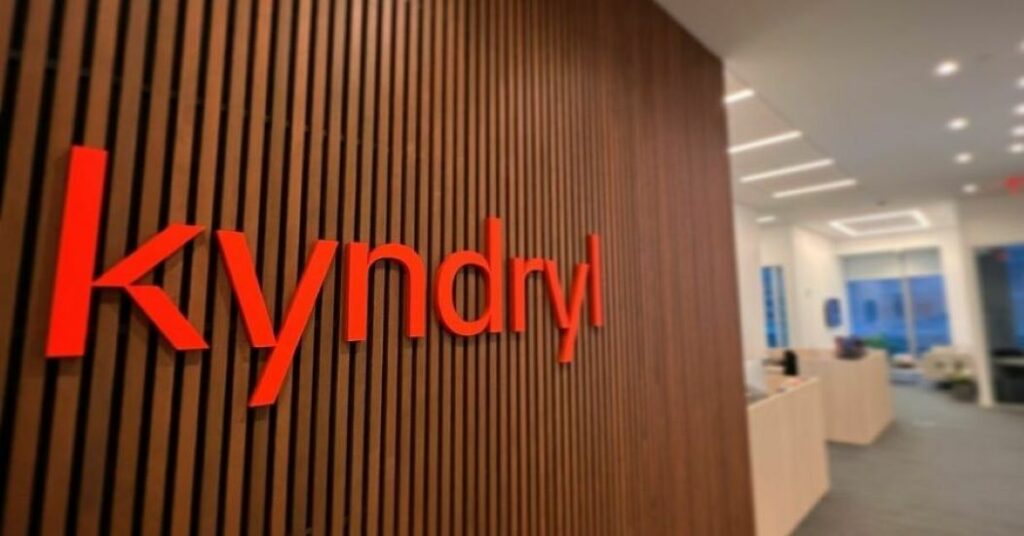 The News: Kyndryl Holdings, Inc. (NYSE: KD), the IT managed infrastructure services provider spun off from IBM in November 2021 as IBM sought to shift its focus to AI, ML, Quantum, and Cloud and shed its established IT services unit, announced its Q4 and Full Year 2021 financial results on February 28. This is the first quarterly and annual report since the Kyndryl spinoff and the company saw earnings fall by single digits compared to one year ago when owned by IBM. That is neither unusual nor unexpected, however, and Kyndryl has been well underway in mapping out its business future on its own.
Here's a quick breakdown of the numbers:
Q4 2021 revenue of $4.6 billion, down 7.5 percent from the $4.9 billion earned in the same quarter one year ago. The Q4 2021 earnings are above analyst estimates of $4.54 billion.
Q4 net loss of $740 million, a 2.9 percent increase from $719 million one year ago.
Q4 diluted earnings loss per share of $3.30 per share, up 2.8 percent from $3.21 per share one year ago.
Full year 2021 revenue of $18.7 billion, down 4 percent from $19.4 billion in 2020. The full year 2021 earnings are above analyst estimates of $18.5 billion.
Full year net loss of $2.3 billion, up 15 percent from the $2 billion net loss in 2020.
Full year 2021 diluted earnings loss per share of $10.35, up from an $8.97 diluted earnings loss per share in 2020.
Read the full earnings Press Release on Kyndryl's website.
Kyndryl Reports Q4 and FY 2021 Revenue Down as Company Takes its First Solo Steps as Independent Unit
Analyst Take: Kyndryl's Q4 and FY 2021 earnings produced results that weren't especially surprising. As our colleague Daniel Newman reiterated on his Six Five podcast in November, it was anticipated the spinoff of Kyndryl from IBM will likely afford some unsteady financials for two to four quarters as the company makes its way onto its feet and earns the continued confidence of existing customers and courts new ones.
As Kyndryl gets its bearings and its nascent independence begins to take hold and thrive, we believe it's important to remember that this unit started a long time ago as a services cash cow for IBM. We expect that with new leadership under the direction of CEO Martin Schroeder harnessing the energy and creativity of a talented team, the company can be a moneymaker once again on its own — it's simply a matter of time. And it's probably important to note that with 4,600 clients globally, being served by some 90,000 Kyndryl employees, it's not as if Kyndryl post spinoff started from scratch.
The Kyndryl Culture Post Spinoff
In our briefings with the Kyndryl team, it's been evident the difference in culture post spinoff is palpable — from analysts, to clients, and others within the business community. For Kyndryl, it appears as though this split was the right change at the right time. What we have heard from the Kyndryl team is that the company is firmly in the people business — they're not selling a product, they sell services. And the assets they're providing customers are in areas like skills development, training, certification for their people, etc., which are much in demand by a workforce that must be enabled, and quickly, in order to deliver new innovation on the cloud.
The feeling we've gotten is one of excitement: We're unshackled now, sit back and watch what we can do.
Kyndryl's Strategic Alliances and Technology Partnerships Thus Far
Kyndryl has made some impressive moves right out of the gate, quickly establishing strategic alliances with Microsoft, Google Cloud and AWS, while also launching the Kyndryl University for Microsoft, Google Cloud Academy for Kyndryl, and the AWS Cloud Center of Excellence. Kyndryl has also launched cloud technology partnerships with VMware, SAP, SoftBank and PureStorage. In addition, to accelerate the vendor's efforts in 5G networking and edge computing, Kyndryl has also signed a major partnership with Nokia.
In our view, these steps speak to the company's resolve, commitment, and strategy. We applaud this road map and look forward to seeing its next steps as Kyndryl grows and morphs on its new path.
Kyndryl Outlook for 2022
Kyndryl aims to drive future growth and profitability through three initiatives, including increasing its customer base, providing certifications and revenues with its new ecosystem partners and capabilities; transforming services delivery so as to save up to $200 million in annualized costs by the end of fiscal year 2023; and by proactively addressing elements of its business which generate substandard margins.
These are sound plans and initiatives that will help guide this new business over the next months and years. Instead of being seen as IBM ditching its managed services businesses to get out of a tired marketplace, we view the Kyndryl spinoff as freeing up IBM to focus on AI, ML, Quantum, and Cloud, while making it better for customers and clients to get the critical managed IT services that they need from a people-focused partner that can give them the attention and focus they need. I get the sense that the Kyndryl team is somewhat glad to be free of the more stody identity of the IBM brand and is reveling in the opportunity to create its own, people-centric culture.
We will continue to watch Kyndryl's progress on this front and look forward to watching Martin Schroeder and team's strategy play out. For a deeper dive on the spinoff, read our report: The IBM Spinoff of Kyndryl: Who, What and Where Does the Company Fit in the IT Services Landscape?
Disclosure: Futurum Research is a research and advisory firm that engages or has engaged in research, analysis, and advisory services with many technology companies, including those mentioned in this article. The author does not hold any equity positions with any company mentioned in this article.
Other insights from Futurum Research:
Kyndryl Viewpointe Win to Accelerate IT Modernization With Move to Azure Showcases Partnership Strategy
Kyndryl and Microsoft Cloud Partner to Jointly Serve Enterprise Customers in First Deal Out of the Gate Post IBM Spinoff
Image Credit: CINDE
The original version of this article was first published on Futurum Research.
Shelly Kramer is a Principal Analyst and Founding Partner at Futurum Research. A serial entrepreneur with a technology centric focus, she has worked alongside some of the world's largest brands to embrace disruption and spur innovation, understand and address the realities of the connected customer, and help navigate the process of digital transformation. She brings 20 years' experience as a brand strategist to her work at Futurum, and has deep experience helping global companies with marketing challenges, GTM strategies, messaging development, and driving strategy and digital transformation for B2B brands across multiple verticals. Shelly's coverage areas include Collaboration/CX/SaaS, platforms, ESG, and Cybersecurity, as well as topics and trends related to the Future of Work, the transformation of the workplace and how people and technology are driving that transformation. A transplanted New Yorker, she has learned to love life in the Midwest, and has firsthand experience that some of the most innovative minds and most successful companies in the world also happen to live in "flyover country."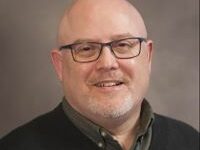 Todd is an experienced Analyst with over 21 years of experience as a technology journalist in a wide variety of tech focused areas.