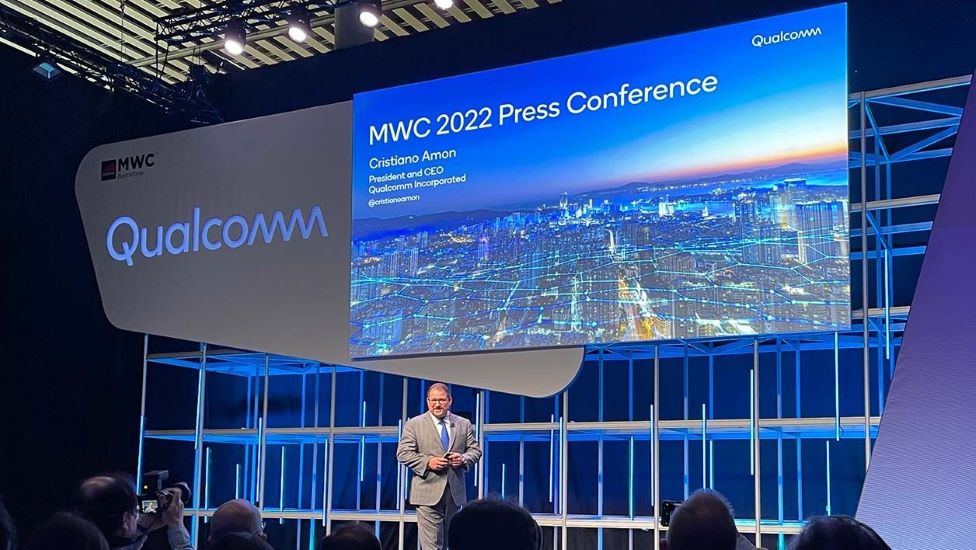 The News: Qualcomm Technologies shared details on the key 5G product innovations the company is exhibiting during MWC 2022 in Barcelona. The showcase features more than 10 demonstrations illustrating new innovations and expanded capabilities to Snapdragon 5G Modem-RF Systems and Qualcomm 5G RAN Platforms designed for increasing 5G performance, coverage, and power efficiency. Read the Qualcomm Press Release here.
MWC 2022: Qualcomm Unleashes Game Changing 5G Ecosystem Innovations
Analyst Take: At MWC 2022 in Barcelona this week, Qualcomm did not disappoint. Our team on the ground in Barcelona had a front row seat to CEO Cristiano Amon's press conference kicking off the MWC 2022 event and a raft of exciting announcements. Key highlights of the Qualcomm portfolio-wide 5G portfolio innovations and MWC 2022 demonstrations featured include:
5G + AI. Snapdragon X70 now supports a new 5G AI processor integrated in a 5G Modem-RF System.
5G mmWave. Spotlights HONOR Demo Phone and modified Xiaomi smartphone delivering peak speeds beyond 8Gbps through aggregation of 4×200 MHz mmWave spectrum in the n258 (28 GHz) band.
5G Spectrum Aggregation. New Snapdragon X70 Mobile-RF System now supports 5G 4-carrier sub-6 aggregation Additional capabilities include 5G standalone (SA) downlink carrier aggregation, 5G SA uplink carrier aggregation, and 5G SA switched uplink.
5G Global Multi-SIM. New Snapdragon X70 Mobile-RF System supports breakthrough SA 5G + 5G dual-SIM, dual-active (DSDA) capabilities.
Qualcomm 5G Platforms. New demos include Qualcomm Private Network RAN Management, E2E Private Network, Open RAN solutions, and Qualcomm X100 5G RAN cards for vDU applications.
We are impressed by Qualcomm's portfolio development and marketing skill in taking full advantage of the MWC 2022 limelight to demonstrate innovations that span across its device and network chipset products. The new innovations target delivering increased 5G performance, responsiveness, coverage, and energy efficiency for mobile operators and users confirming Qualcomm's immense influence throughout the 5G ecosystem.
Of note, we see the 5G AI processor as critical to enabling CSPs make their 5G connections more focused toward a receiving device. For instance, through beamforming, a small cell can focus the transmission in a particular direction toward a mobile device such as a smartphone, laptop, connected car, or IoT sensor. As such, Qualcomm technology helps bolster the efficiency of the network overall and save energy.
While not all mobile operators have embraced high frequency 5G mmWave (24GHz-100GHz range), Qualcomm clearly is bullish on 5G mmWave and with good reason. We believe that 5G mmWave is a big part of the story on why 5G is so good. Co-existing with the mid-band gives the combination of robust coverage and high speed, low latency — which is exactly what operators need. It's clear that mmWave technology will play a greater role in delivering multi-gigabit speeds, capacity, and robust mobile speeds across suburban and rural communities due primarily to extended range software enhancements. For operators using mmWave already (e.g., U.S., Japan, China), it has played a key part in 5G services offered in many cities, powering data in smart stadiums, malls, and convention centers, as well as locations where data congestion could be an issue. Qualcomm's mmWave demo showed that peak speeds beyond 8 Gbps in the 28 GHz band can broaden mmWave's addressable market by helping to support use 28 GHz use cases regardless of population density.
Speaking to the importance of 5G mmWave, GSMA's 5G mmWave Accelerator Initiative features operator participants including China Unicom, Deutsche Telekom, NTT DOCOMO, Telstra, TIM, and Verizon, and vendors Ericsson and Qualcomm. The Initiative is committed to advancing 5G mmWave education efforts and driving global awareness of the opportunties 5G mmWave provides in unlocking the full potential of 5G. With 1.8 billion 5G connections predicted by 2025, contributing some $5 trillion to the global economy, the time is clearly right for a focus on 5G mmWave.
For 5G spectrum aggregation applications, Qualcomm Snapdragon's 5G SA switched uplink capabilities that enable operators to attain peak upload speeds by switching between Frequency Division Duplex (FDD) and Time Division Duplex (TDD). As background, FDD uses separate frequencies for the uplink and the downlink, TDD uses a single frequency for both uplink and downlink, and as a result, they transmit at different times, making it more suitable when paired spectrum is not available. Overall, FDD is generally considered better for coverage, while TDD is better for capacity. Here, Qualcomm's focus is on ensuring 5G spectrum aggregation can play a key role in extending the coverage of mid-band and high band 5G in addition to enabling swifter speeds and improved performance.
From our view, Qualcomm's new 5G global multi-SIM capabilities are all about delivering on customer experience. Global multi-SIM capabilities further advance enabling OEMs to design multi-SIM phones that allow users to connect to almost any 5G network across any geography they travel. As such, users gain a better mobile experience through global mobility, avoiding SIM changeouts, and containing device costs.
We see the new 5G Platform capabilities as boosting Qualcomm's emerging network chipset credibility, especially as operators expand their investment in Open 5G networking, including especially Open RAN technology. For instance, we expect that the Qualcomm 5G DU X100 PCIe inline accelerator card addresses the top operator goal of streamlining their 5G deployments by providing a solution that specifically targets easing O-RAN fronthaul and 5G NR Layer One High (L1 High) processing.
The PCIe card supports concurrent Sub-6 GHz and mmWave baseband and is designed to plug into standard Commercial-Off-The-Shelf (COTS) servers (i.e., HPE ProLiant) to offload Central Processing Units (CPUs) from compute-intensive and latency-sensitive 5G baseband functions including beamforming, channel coding, demodulation, and Massive MIMO computation. These are exciting advancements.
Key Takeaways on Qualcomm's Game Changing 5G Ecosystem Innovations
Taken together, we believe Qualcomm's new portfolio capabilities can deliver game changing innovations across the 5G ecosystem. Equally remarkable, Qualcomm also delivered an additional array of new portfolio capabilities, products, and partnerships, such as Fastweb, Fujitsu, Mavenir, Microsoft, Rakuten Symphony, and ZTE, that attest to its portfolio-wide innovation prowess in bringing increased 5G performance, responsiveness, coverage, and energy efficiency for operators, OEMs, and users.
Disclosure: Futurum Research is a research and advisory firm that engages or has engaged in research, analysis, and advisory services with many technology companies, including those mentioned in this article. The author does not hold any equity positions with any company mentioned in this article.
Other insights from Futurum Research:
MWC 2022: Qualcomm and HPE Prep Virtual Distributed Units for 5G Prime Time
MWC 2022: Qualcomm and the Metaverse
Rakuten Selects Qualcomm to Commercialize Massive MIMO Radio Unit and Distributed Unit (DU) for Next Generation 5G Mobile Infrastructure – Futurum Tech Webcast Interview Series
Image Credit: Gamingsym
The original version of this article was first published on Futurum Research.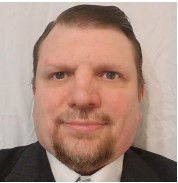 Ron is an experienced research expert and analyst, with over 20 years of experience in the digital and IT transformation markets. He is a recognized authority at tracking the evolution of and identifying the key disruptive trends within the service enablement ecosystem, including software and services, infrastructure, 5G/IoT, AI/analytics, security, cloud computing, revenue management, and regulatory issues.
Shelly Kramer is a Principal Analyst and Founding Partner at Futurum Research. A serial entrepreneur with a technology centric focus, she has worked alongside some of the world's largest brands to embrace disruption and spur innovation, understand and address the realities of the connected customer, and help navigate the process of digital transformation. She brings 20 years' experience as a brand strategist to her work at Futurum, and has deep experience helping global companies with marketing challenges, GTM strategies, messaging development, and driving strategy and digital transformation for B2B brands across multiple verticals. Shelly's coverage areas include Collaboration/CX/SaaS, platforms, ESG, and Cybersecurity, as well as topics and trends related to the Future of Work, the transformation of the workplace and how people and technology are driving that transformation. A transplanted New Yorker, she has learned to love life in the Midwest, and has firsthand experience that some of the most innovative minds and most successful companies in the world also happen to live in "flyover country."