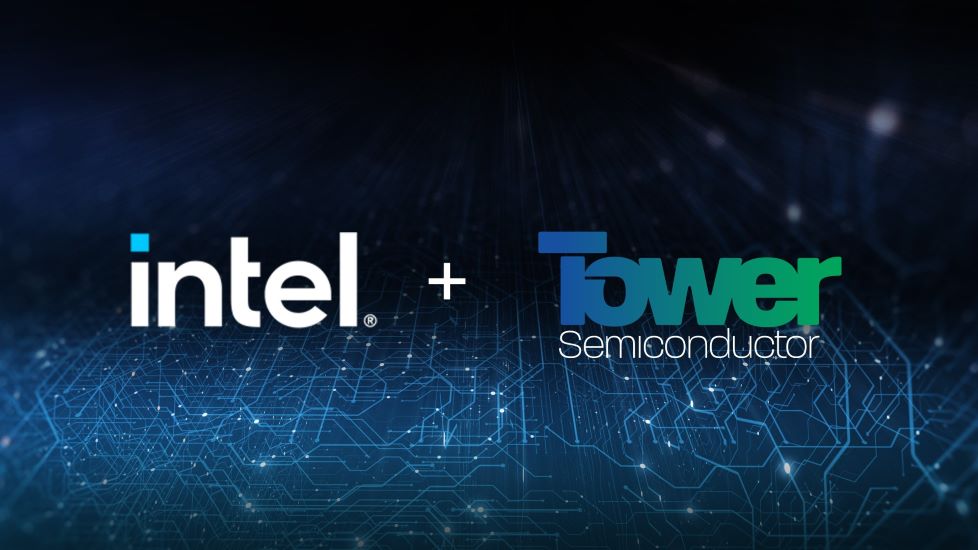 The News: Intel Corp. (Nasdaq: INTC) is loudly continuing its efforts to bolster its chip fab capabilities by acquiring Israeli chip fab, Tower Semiconductor (Nasdaq: TSEM), for $5.4 billion. The deal, unveiled on Feb. 15, gives Intel even broader chip-making capacity, a more diverse collection of talent and technologies, and a wider geographic footprint for its chip building and distribution networks. Read the full press release from Intel here.
Intel Takes Bold Step with $5.4B Acquisition of Tower Semiconductor
Analyst Take: Now this is an interesting move by Intel, particularly because it comes within a year of CEO Pat Gelsinger's splashy return to the company last February when he particularly highlighted the importance of chip-making expansion at Intel. It is also big because it comes just seven months since rumors were swirling last July that Intel was pursuing a potential $30 billion acquisition of chip fab GlobalFoundries, Inc. – which never happened. Intel may not have made that deal happen, but the company certainly didn't sit on the sidelines twiddling its thumbs in the marketplace.
Instead, Gelsinger, who has been calling for change and new thinking at Intel since his return, is boldly acting on this front. I believe that the acquisition of Tower Semiconductor shows that Gelsinger and Intel are thinking big to find the ingredients the company needs to start expanding its own chip foundry services while working quickly to help meet the huge global demand for chips since the COVID-19 pandemic began in March 2020.
There is so much value in this deal for Intel – the Tower Semiconductor acquisition complements and strengthens Intel's leading-edge chip-making business and strategy and it helps the combined company increase its attack on competitors in a fierce market.
I think this strategy has Gelsinger's stamp all over it. When he returned to Intel last February, he took the reins of a stalled, slow-moving company where he started his career. Gelsinger joined Intel in October of 1979 and spent 30 years there before departing in 2009 when he was not selected as its next CEO. After stints at the former EMC as president and chief operating officer and at VMware, where he served as CEO, he finally returned to his Intel roots, this time as CEO, in February 2021. To him, he was finally in the role he felt he should have been in all along.
Quickly he began making changes, including a host of executive moves and the restructuring of the Intel Data Platforms Group into two new business units – the Software Advanced Technology Group and the Accelerated Computing Systems and Graphics Group – in July of 2021. Gelsinger added more executive shuffling last month in another staff reorganization.
The GlobalFoundries potential acquisition rumors came in 2021, again with Gelsinger's fingerprints on them, and the company had again returned to the headlines and began imagining bolder steps. That's all Gelsinger's doing.
And interestingly, Intel and Gelsinger could still return to that potential deal in the future, especially after wrapping up the Tower Semiconductor acquisition. My Futurum Research colleague and principal analyst, Daniel Newman, wrote last August that even though GlobalFoundries was filing for an IPO that he still would not rule out Intel going after the company. "What we are seeing could just as easily be a negotiating tactic," Newman wrote in his post at the time. "Overall, I continue to see the prospect of a tie-up between Intel and GlobalFoundries as a deal that would be beneficial to Intel, the United States, Supply Chains, and consumers."
I mention all of that because while the $5.4 billion Tower Semiconductor deal is no slouch on its own, it may only be the first such item on Intel's to-do list under Gelsinger's watch. I believe that these are just first steps in Gelsinger's road map to building Intel's strength and scope in the volatile global $100 billion addressable foundry market.
I also find the Tower Semiconductor acquisition news interesting because it comes just one week after NVIDIA announced the scuttling of its proposed $40 billion purchase of chip IP vendor Arm Ltd. That deal, unveiled in September of 2020, came apart after anti-competition concerns arose and continued to grow from government regulators in the U.S., the U.K., and the European Commission.
While some anticompetitive concerns could arise here in the Intel-Tower deal, they will not likely reach the level of concern as those facing the NVIDIA-Arm situation.
Unpacking the Intel Acquisition of Tower Semiconductor
For Intel, the Tower deal comes at a perfect time. The company's Intel Foundry Services (IFS) division just announced the launch of Accelerator, which is an ecosystem alliance designed to help foundry customers smoothly bring their silicon products from idea to implementation. The IFS Accelerator will provide deep collaboration across electronic design automation (EDA), intellectual property (IP) and design services to help advance customer innovation on Intel's foundry manufacturing platform, according to the company.
The IFS division was another creation of Gelsinger's since his return to Intel as a critical part of the company's Integrated Device Manufacturing (IDM) 2.0 strategy. Born in March 2021, IFS aims to help meet the growing global demand for semiconductor manufacturing capacity and to help Intel become a major provider of U.S.- and Europe-based foundry capacity for customers around the globe.
The deal, which supports that IDM 2.0 strategy, is a good fit between Tower's technology and manufacturing footprint and Intel's IFS capabilities in leading-edge processes, which will help the combined company to provide broader offerings to customers at scale.
Intel is acquiring Tower for $53 per share in cash, representing a total enterprise value of approximately $5.4 billion.
Tower brings a wide range of specialty analog products and technologies to Intel, including Radio Frequency (RF), High Performance Analog (HPA), integrated Power Management, CMOS Image Sensors (CIS), Non-Imaging Sensors (NIS) and Mixed-Signal CMOS, as well as Micro-Electro-Mechanical Systems (MEMS) capabilities. Tower also offers extensive IP and electronic design automation (EDA) partnerships, according to the companies. Tower's customers are in high-growth markets such as mobile, automotive and power production.
Intel maintains research and development and manufacturing in the U.S., and it recently announced capacity expansions in Arizona and New Mexico, as well as plans to build a new mega-site in Ohio.
The transaction will close in about 12 months. It was approved by the boards of directors of both Intel and Tower and is subject to certain regulatory approvals and customary closing conditions, including the approval of Tower's stockholders. IFS and Tower Semiconductor will run independently until the deal closes. At that point, Intel said it intends for the two organizations to become a fully-integrated foundry business. More details of this move are expected later.
My colleague and principal analyst here at Futurum Research, Daniel Newman, covered this topic yesterday morning on Yahoo Finance. You can find that interview here: Intel's acquisition of Tower Semiconductor is really a significant growth opportunity.
Disclosure: Futurum Research is a research and advisory firm that engages or has engaged in research, analysis, and advisory services with many technology companies, including those mentioned in this article. The author does not hold any equity positions with any company mentioned in this article.
Other insights from Futurum Research:
Intel Foundry Services Fully Launches IFS Accelerator to Speed Up Foundry Customer Benefits 
Intel Delivers Record Full Year Revenue and Beat in Q4
Intel Announces Plan to Build Chip Manufacturing Complex in Ohio
Image Credit: Intel
The original version of this article was first published on Futurum Research.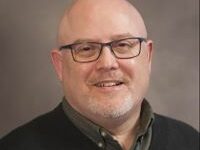 Todd is an experienced Analyst with over 21 years of experience as a technology journalist in a wide variety of tech focused areas.