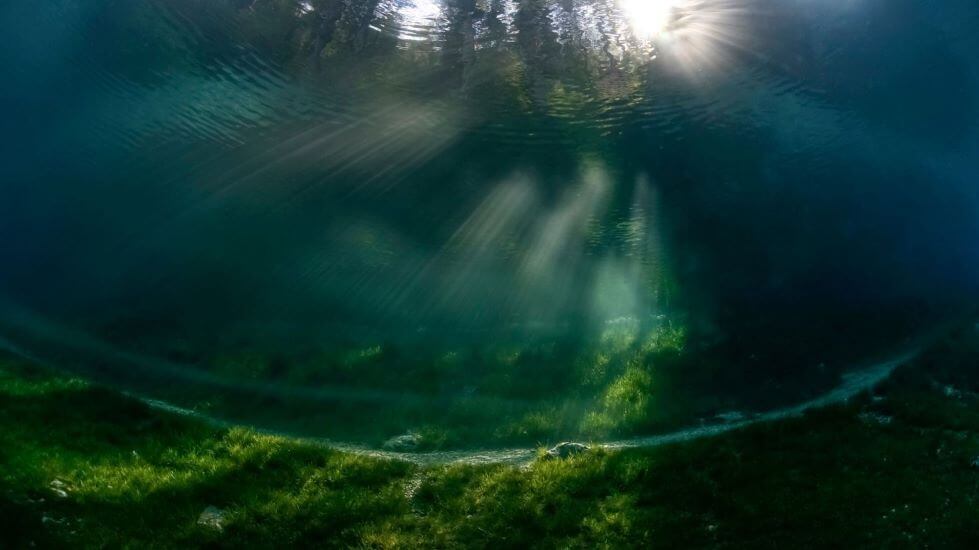 The News: HPE announced this week that it has been awarded a $2 billion dollar contract with the NSA which will be leveraged over a 10-year period to deliver HPE's high performance computing (HPC) technology as a service through the HPE GreenLake platform. Read the full press release from HPE here.
HPE Awarded $2B NSA Contract to Deliver HPC as-a-Service Through HPE GreenLake
Analyst Take: U.S. Government IT contract awards have been a contentious subject of late, with but one recent example being the JEDI cloud service contract, intended to modernize the Pentagon's IT operations and consolidate all Department of Defense cloud services with one vendor. Ultimately awarded to Microsoft two years ago, immediately disputed by Amazon, then eventually canceled altogether, it has been an interesting situation to watch unfold. Suffice it to say this award is likely to be a lot less acrimonious given the contract size and player involved.
The Challenges of HPC and Why HPE's GreenLake is a Smart Solution
This $2 billion contract between HPE and the NSA for high performance computing (HPC) is a perfect example of why an as-a-Service offering like the HPE GreenLake offering is so attractive. Digital transformation projects by government entities and enterprises alike are driving new data-intensive workloads and real-time analytics at an unprecedented scale. HPC offers better data analytics, better simulations, and artificial intelligence (AI) to address the most demanding of computational workloads. However, deploying HPC infrastructure has often been challenging and the management overhead involved with operating these exascale systems is not to be underestimated.
HPC is a specialized domain. Quite often, and especially now, when the competition for tech talent has never been more fierce, the skills and resources to design, implement, and operate HPC environments can be difficult to find. Another factor that's an important consideration as part of any decision around HPC is that while the ROI from an HPC deployment can be significant, the upfront capital needed can be daunting, often stretching into millions of dollars
Enter HPE GreenLake for HPC, which is an on-premises, consumption-based solution that is designed to make it easier and faster for customers to deploy HPC and AI workloads. This solution enables end users, developers, and data scientists to run AI and analytical workloads at scale, without the overhead of managing a huge number of nodes. The GreenLake HPC as-a-Service offering provides fully managed, pre-bundled services based on purpose built HPC systems, software, storage, and networking solutions that come in a variety of options depending on customer need.
Another factor in the GreenLake for HPC value proposition is that the offering is designed to scale easily as needed, and these fully managed services allow customers to pay only for what they use. One of the most attractive things about the HPE GreenLake for HPC solution is that it provides prebundled offerings for cloud services, with a host of features including:
HPE GreenLake Central – An advanced software program that customers use to manage and optimize their HPC services
HPE Consumption Analytics — This part of the offering provides metering through HPE GreenLake which provides use and costs analytics at-a-glance.
HPE Self-Service Dashboard — This dashboard allows users to run and manage HPC clusters on their own using a point-and-click function, without disrupting workloads.
HPC, AI & App Services — The modernization, transfer, and access to date is made easy by way of the standardization and packaging of HPC workloads into containers.
It also provides the consulting services and top level IT talent that are an important part of the HPC equation, along with attractive pricing.
The NSA's Goals with HPE's GreenLake HPC
This collaboration between HPE and the NSA will enable the NSA to leverage AI and harness data needs more efficiently to create deeper insights and other forecasting and analysis. As part of the new deal, HPE will build and manage a complete HPC solution comprised of HPE Apollo systems and HPE ProLiant servers that can process high volumes of data and support deep learning and AI capabilities. It will be hosted at a QTS data center that delivers secure, compliant data center infrastructure and robust connectivity to support scaling of operations. Although exact details are sketchy, and rightly so, the HPE GreenLake platform will enable the NSA to benefit from an agile, flexible, and secure platform to meet their growing data management requirements over the next 10 years.
HPE's GreenLake as-a-Service offering addresses these the core challenges to more widespread adoption, by endeavoring to bring the best of the public cloud, namely flexibility and ease of management, to on-premises deployments. Cloud services that offer ease, agility, scalability, and a pay-per-use cloud experience combined with HPC systems are a customer win all the way around.
Looking Forward: What's Ahead for aaS and Managed Hybrid Cloud Services
For multiple reasons, deployment of large scale infrastructure is not viable in the public cloud, with one such use case being highly secure workloads of national security significance. For these types of applications, customers and agencies need cloud-like approaches, but need them to be on-prem.
HPE's approach to delivering on-premises infrastructure not only commercially as a service, but also with a single-pane-of-glass approach to management as outlined above makes HPE GreenLake a viable solution for these types of applications and use cases.
This kind of as-a-service offering, and managed hybrid cloud services is not only rapidly becoming the norm, it's rapidly becoming a highly competitive space. HPE GreenLake has the advantage of being one of the early players in this space. As the growth of and management throughout the enterprise grows, as does the complexity and the cost of IT, creating myriad opportunities for both the major cloud providers like AWS, VMware, Azure, Google Cloud, IBM/RedHat and Oracle Cloud, along with HPE, Dell, and Lenovo to win marketshare.
We expect to see more organizations with highly secure workloads globally adopt an on-prem, consumption-based, cloud-like model and technology vendors step up to serve them. The simplification of cost and deployment, pre-bundled services, networking solutions, software, storage that serve customers and needs of all sizes, combined with consulting services and advisory as needed is exactly what many organizations need today. We will continue to watch this space with interest.
Disclosure: Futurum Research is a research and advisory firm that engages or has engaged in research, analysis, and advisory services with many technology companies, including those mentioned in this article. The author does not hold any equity positions with any company mentioned in this article. 
Other insights from Futurum Research:
HPE GreenLake Organizational and Leadership Changes Announced this Week Clearly Raises the HPE GreenLake Tide
Dell Unveils its APEX as-a-Service Portfolio
HPE Accelerates Mainstream Adoption of HPC as-a-Service Through HPE GreenLake
Image Credit: HPE
The original version of this article was first published on Futurum Research.
Shelly Kramer is a Principal Analyst and Founding Partner at Futurum Research. A serial entrepreneur with a technology centric focus, she has worked alongside some of the world's largest brands to embrace disruption and spur innovation, understand and address the realities of the connected customer, and help navigate the process of digital transformation. She brings 20 years' experience as a brand strategist to her work at Futurum, and has deep experience helping global companies with marketing challenges, GTM strategies, messaging development, and driving strategy and digital transformation for B2B brands across multiple verticals. Shelly's coverage areas include Collaboration/CX/SaaS, platforms, ESG, and Cybersecurity, as well as topics and trends related to the Future of Work, the transformation of the workplace and how people and technology are driving that transformation. A transplanted New Yorker, she has learned to love life in the Midwest, and has firsthand experience that some of the most innovative minds and most successful companies in the world also happen to live in "flyover country."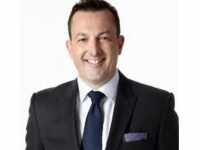 Steven Dickens is Vice President of Sales and Business Development and Senior Analyst at Futurum Research. Operating at the crossroads of technology and disruption, Steven engages with the world's largest technology brands exploring new operating models and how they drive innovation and competitive edge for the enterprise. With experience in Open Source, Mission Critical Infrastructure, Cryptocurrencies, Blockchain, and FinTech innovation, Dickens makes the connections between the C-Suite executives, end users, and tech practitioners that are required for companies to drive maximum advantage from their technology deployments. Steven is an alumnus of industry titans such as HPE and IBM and has led multi-hundred million dollar sales teams that operate on the global stage. Steven was a founding board member, former Chairperson, and now Board Advisor for the Open Mainframe Project, a Linux Foundation Project promoting Open Source on the mainframe. Steven Dickens is a Birmingham, UK native, and his speaking engagements take him around the world each year as he shares his insights on the role technology and how it can transform our lives going forward.