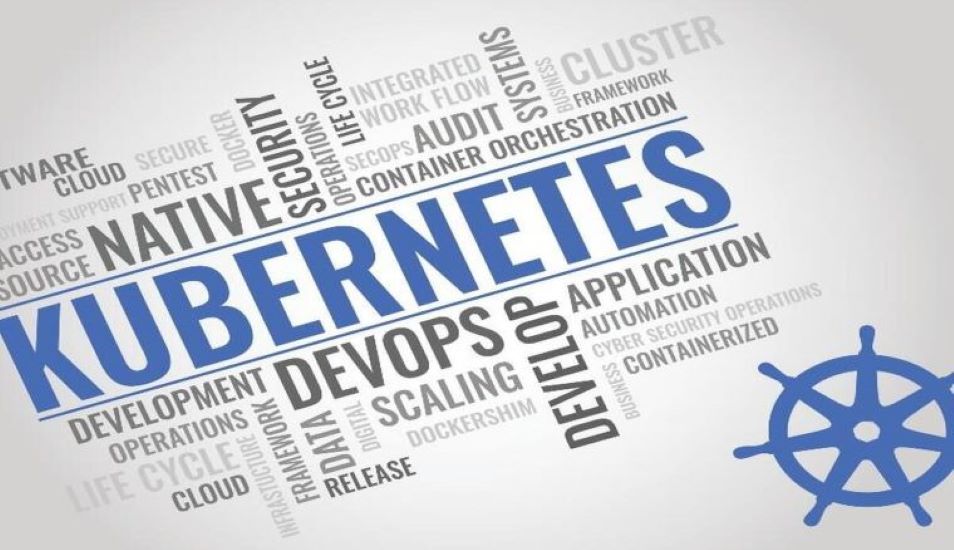 The News: The recently combined SUSE and Rancher Labs announced the release of SUSE Rancher 2.6 the company's flagship enterprise Kubernetes management and orchestration platform. Read the full press release from SUSE here.
SUSE Rancher 2.6 Launches, First Release of Rancher Since the Acquisition of Rancher Labs
Analyst Take: Hot on the heels of the recent solid Q2 numbers which represented the company's first set of earnings, SUSE Rancher 2.6 launches, which is a new version of its flagship Kubernetes agnostic enterprise platform. I covered SUSE's Q2 numbers — the company's first earnings as a public company, post Rancher Labs acquisition — a few weeks back. My key takeaways from the investor briefing at the time were the company's confirmation of ARR of $519.3 million, growth of 16% on the prior year, and perhaps even more importantly, Rancher ARR was $50.7 million, up 91%.
SUSE Rancher 2.6 is the first major Rancher-related release from SUSE since its acquisition of Rancher Labs in December 2020 and I believe this represents a significant data point on how the acquisition is going from an engineering perspective. Since SUSE spun out from MicroFocus in early 2019, the company, led by Melissa Di Donato, has been on a transformational journey from sleepy engineering driven company with a storied history in the Linux operating system space, to a cloud native, innovation driven organisation. Based on the recent results, this transformation is starting to take hold, and the announcements this week represent a new milestone in this journey. If SUSE is to make the transition from Linux distribution vendor to an essential provider of core cloud stack functionality, then the success of Rancher is vital, thus my interest in the SUSE Rancher 2.6 announcement.
The Deets on the SUSE Rancher 2.6 Release
The SUSE Rancher 2.6 release features Rancher Labs evolving to Rancher the product under the SUSE brand for the first time. While a minor point, I see this as smart branding by SUSE. SUSE has a long history with major enterprises around the globe as a provider of the SLES Linux distribution and has considerable brand recognition with CIOs and in the IT procurement office. While Rancher Labs was a widely deployed product by developers, from a product/brand recognition standpoint, it was not seen as much as a commercial offering with premium support. The inclusion of Rancher in SUSE's commercial enterprise agreements is a significant cross sell/upsell opportunity for the SUSE salesforce as they look to increase TCV and ARR within their customer base. Clean branding and effective market positioning will make this process easier to execute at scale.
In what I see as a savvy move, SUSE is positioning Rancher as a Kubernetes agnostic management offering. Why so? From the perspective of navigating the company through the waters of hybrid cloud and becoming an equivalent of Switzerland in a fiercely fought battle for control of the hybrid cloud, this positioning is significant. The Kubernetes orchestration and management control point is a key battle waging in the industry right now, with the likes of IBM / Red Hat with OpenShift and VMware with Tanzu on one flank, and the hyperscale cloud providers on the other, with Google, AWS and Microsoft all having competing offerings. The battle lines are being drawn for who controls the hybrid cloud — and Kubernetes is the most important front in the war. As IaaS increasingly becomes a commodity, the hyperscalers are looking to move up the stack and become the provider of how microservices architectures are deployed, orchestrated, and managed.
In addition, the likes of Openshift and Tanzu are posturing to be the connective tissue between on-premises and public cloud deployments and are vital to the respective ambitions of their parent companies who need to remain relevant as the world pivots to hybrid cloud adoption. Kubernetes, or more accurately the management of a Kubernetes deployment, is a vital control point in the deployment of cloud and is seen as a strategically important battle to win. Put another way, IBM did not pay $34 billion for Red Hat's Linux distribution revenue — the crown jewel of OpenShift was the main driver for the huge valuation.
SUSE Rancher Works With Any Certified Kubernetes Distribution
This latest SUSE Rancher release supports any Cloud Native Computing Foundation certified Kubernetes distribution. For on-premises workloads, SUSE offers the Rancher Kubernetes Engine (RKE) that runs entirely within Docker containers. The design point of RKE is that it aims to solve the common frustration of installation complexity with Kubernetes by removing most host dependencies and presenting a stable path for deployment, upgrades, and rollbacks.
SUSE Rancher also supports all the public cloud distributions, including AWS' Elastic Kubernetes Service (EKS), Azure Kubernetes Service (AKS), and Google Kubernetes Engine (GKE). At the edge, SUSE Rancher offers K3s, which are a lightweight solution that through a single binary of less than 40MB, completely implements the Kubernetes API. In order to achieve this, Rancher has removed a lot of extra drivers that didn't need to be part of the core and are easily replaced with add-ons. Simply put, with SUSE Rancher customers have options about where they start, on which cloud they deploy, and they are not locked in. This Kubernetes agnostic approach allows for flexibility of underlying cloud platform and for all these solutions to be managed by a manager-of-managers solution that integrates with every deployment choice. With this model, SUSE can add value through driving adoption and shared tools and services while also providing a rich catalogue of services for building, deploying, and scaling containerized applications, including app packaging, CI/CD, logging, monitoring, and service mesh.
SUSE Rancher also provides a simple, consistent approach to cluster operations, which includes provisioning, version management, visibility and diagnostics, monitoring and alerting, and centralized audit. Coupled with a unified and consistent approach to security, policy, and user management, SUSE Rancher allows customers to automate processes and apply a consistent set of user access and security policies for all clusters, no matter where they're running, be that on-premises or in the public cloud.
The market adoption of Kubernetes and container solutions is booming in popularity, and customer environments are becoming more sophisticated. I believe this trend will only increase with no slowdown in sight. SUSE Rancher is an opportunity for SUSE to position itself as a key beneficiary of that growth. Prior to the SUSE acquisition of Rancher Labs, Rancher had proven itself as a leading Kubernetes management technology and customer solution for thousands of enterprises albeit in a largely community deployment model, and now SUSE can commercialize this widespread adoption.
I believe a key component of the future success of SUSE Rancher will be its continued focus on openness and interoperability. Customers often innovate best when they have freedom both commercially and architecturally to choose the products they believe best fit their requirements, with flexibility to easily define and adapt their IT strategy. This approach underpins the very ethos of open source.
The SUSE Rancher 2.6 Release — What's New?
SUSE Rancher 2.6 ushers in updates across the platform designed to help enterprise customers better manage their growing Kubernetes environments. Enhancements include a redesigned platform experience complete with a new UI that features improved logic-based workflows, full lifecycle management of hosted Kubernetes clusters in Microsoft AKS, and Google GKE alongside existing Amazon EKS capabilities. With SUSE Rancher 2.6, the number of Kubernetes distributions it can support has been raised by two, with the addition of Microsoft Azure's AKS and Google Cloud Platform's GKE which is significant. Rancher 2.6 also will add support for SLE's Base Container Images. The headline customer benefits touted by the company derived from SUSE Rancher 2.6 include:
Savings in time and effort with further simplification, a new UI, and rearchitected workflows users will see an improved experience for Kubernetes deployments and management of their clusters, ultimately saving time and effort.
Improved choice and infrastructure freedom with lifecycle management of clusters hosted in AKS and GKE, adding existing support for hosted EKS clusters customers with multi-cloud environments can now easily manage, secure, and operate their hosted clusters within SUSE Rancher.
Improved security posture with strengthened security and compliance capabilities SUSE Rancher 2.6 helps customers strengthen existing and new cluster environments. SUSE Rancher 2.6 sees the integration with SUSE Linux Enterprise Base Container Images (SLE BCI) and seeks to deliver a free, open, flexible, and secure foundation as a result. SUSE Rancher 2.6 also features improved audit log traceability to assist administrators in satisfying audit compliance requirements.
What Lies Ahead for SUSE?
What lies ahead for SUSE? I see many benefits ahead, not the least of which is the fact that SUSE Rancher aims to deliver a 100% open source solution free from vendor lock-in to enterprise grade Kubernetes management. As a result, SUSE Rancher gives users the flexibility and ability to manage their container deployments across any certified Kubernetes distribution be that on premises, in the public cloud, or increasingly in a hybrid cloud deployment model. That said, if SUSE Rancher is to be successful in delivering on the objective of helping IT professionals address the operational and security challenges of managing certified Kubernetes clusters in the data center, in the cloud, and at the edge, we will need to see the revenue from Rancher continue its upward trend in the quarters ahead.
A 91% increase in Rancher revenues in the recent Q2 earnings is obviously a great result, but we must keep in mind this is from a base of less than $50m ARR. I remain bullish on the prospects for SUSE under Di Donato's leadership, but I will be closely tracking the growth of Rancher within SUSE's wider quarterly results as a key performance indicator for its relevance in the exploding cloud management and orchestration space.
Disclosure: Futurum Research is a research and advisory firm that engages or has engaged in research, analysis, and advisory services with many technology companies, including those mentioned in this article. The author does not hold any equity positions with any company mentioned in this article.
Other insights from Futurum Research:
Level Accreditation For Its SLES Linux Distribution, Doubles Down On Security 
SUSE Announces First Earnings As A Public Company, Post Rancher Labs Acquisition
Qualcomm Snapdragon Sound Gains Momentum As Mobile Consumer Demand For Premium Wireless Audio Experiences Grows
Image Credit: TechRepublic
The original version of this article was first published on Futurum Research.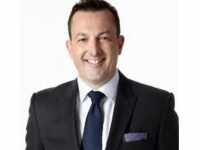 Steven Dickens is Vice President of Sales and Business Development and Senior Analyst at Futurum Research. Operating at the crossroads of technology and disruption, Steven engages with the world's largest technology brands exploring new operating models and how they drive innovation and competitive edge for the enterprise. With experience in Open Source, Mission Critical Infrastructure, Cryptocurrencies, Blockchain, and FinTech innovation, Dickens makes the connections between the C-Suite executives, end users, and tech practitioners that are required for companies to drive maximum advantage from their technology deployments. Steven is an alumnus of industry titans such as HPE and IBM and has led multi-hundred million dollar sales teams that operate on the global stage. Steven was a founding board member, former Chairperson, and now Board Advisor for the Open Mainframe Project, a Linux Foundation Project promoting Open Source on the mainframe. Steven Dickens is a Birmingham, UK native, and his speaking engagements take him around the world each year as he shares his insights on the role technology and how it can transform our lives going forward.