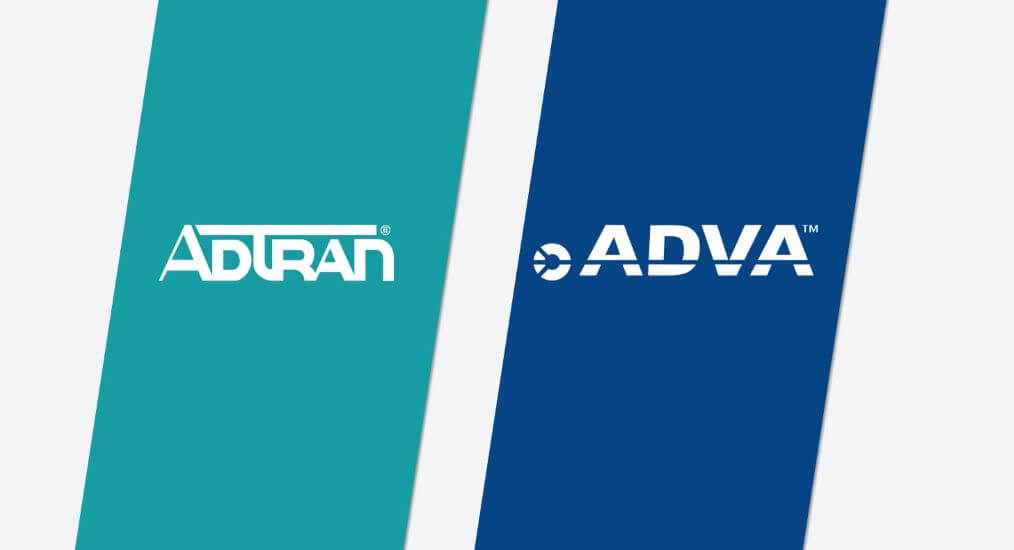 The News: ADTRAN and Adva announced the entry into a business combination agreement to combine the two companies and create a new provider of end-to-end fiber networking solutions for communications service provider, enterprise, and government customers. The merger combines ADTRAN's global presence in fiber access, fiber extension and subscriber connectivity solutions with ADVA's portfolio focus on metro wavelength division multiplexing, data center interconnect, business ethernet and network synchronization solutions.
Both companies develop open, disaggregated solutions with a shared vision for the future of fiber networking. The combined business plans to offer a competitive portfolio for providing homes, businesses and 5G infrastructure with scalable, secure and assured fiber connectivity, paired with cloud-managed Wi-Fi connectivity and SaaS applications that optimize the performance of the network and improve the customer experience. Read the ADTRAN Press Release here.
ADTRAN Takes a Chance on Adva to Capitalize on Burgeoning Fiber Networking Opportunities
Analyst Take: ADTRAN pulls the trigger on acquiring Adva with the deal giving Adva an equity value of US$934 million (€789 million) as well as potentially generating cost-synergies estimated at around US$52 million per year. The combined company is primarily targeting the rapidly growing global fiber market opportunity as investments in fiber connectivity are taking off, particularly in the U.S. and Europe.
The demand for fiber, such as FTTx connectivity and fiber backhaul, is being driven by factors such as enduring enterprise adoption of digital WFH (Work-from-Home) models, swift cloud computing expansion, and 5G build. I see the combined portfolios of both companies enabling the larger, refreshed ADTRAN to scale out and capitalize on a broader array of fiber and fiber-related market (e.g., 5G networking, 5G FWA, software intelligence layer) opportunities, especially through the onboarding of Adva's metro WDM (wavelength division multiplexing), DCI (data center interconnect), business Ethernet and network synchronization solutions. For example, I see HPC (High performance computing), cloud computing, and uncompressed video applications driving demand for more optical DCI technology, including 400G/800G connections.
Moreover, ADTRAN bolsters its position to power fiber adoption across fast-growing MDU (multi-dwelling unit) and MTU (multi-tenant unit) environments as property owners better understand how fiber connectivity improves property values, the majority of European residencies are MDU/MTU, and more U.S. residents adopt MDUs/MTUs due to affordability.
Adva needed to merge with ADTRAN to access ADTRAN's extensive channels and business relations across the communications service provider (CSP), enterprise, and government sectors. From a portfolio perspective, Adva's assets present little to no overlap with existing ADTRAN products, which can ease the portfolio integration process.
In addition, ADTRAN already has R&D facilities in Berlin, Munich, and Greifswald, Germany, which can ease the cultural and corporate integration of Munich-headquartered Adva into the company's overall organization. ADTRAN can now compete more directly against metro WDM and optical transport market leaders Ciena, Cisco, and Ribbon/ECI Telecom as well as Chinese stalwarts Huawei and ZTE. I see the acquisition as somewhat reminiscent of Ribbon's 2020 acquisition of ECI driven in large part to combine ECI's optical transport assets with Ribbon's voice, security, and data products that expanded both companies' overall addressable market and cultivate new portfolio and cost synergies.
Of slight concern is the magnitude of the acquisition for ADTRAN. ADTRAN's recent acquisition history is less extensive than rivals such as Cisco and Ribbon, let alone Ciena, as the last acquisition the company completed was the smaller SmartRG deal in 2018. I see ADTRAN necessarily activating new acquisition and integration muscles to assure successful completion of the deal. Also, law firms Halper Sadeh and WeissLaw have unveiled their intention to investigate the proposed merger based on the rationale that the deal could violate legal obligations and fiduciary duties with Halper Sadeh advocating shareholders need to fully understand their options and legal rights. I expect ADTRAN will satisfy such shareholder expectations and demonstrate that they are getting a good bargain in the process.
Key Takeaways on ADTRAN's Acquisition of Adva
With the acquisition of Adva and its metro WDM, DCI, business Ethernet and network synchronization assets, ADTRAN strengthens its competitive hand across the fiber market including the fiber connectivity and fiber backhaul segments. I believe ADTRAN now has the combined fiber and optical portfolio assets to bolster its CSP relations and make further inroads into the public sector and critical infrastructure realms.
As such, fiber connectivity rivals such as DZS and Calix will need to address their optical portfolio gaps and Nokia should refresh its fiber and optical messaging as well as Huawei and ZTE across eligible markets. Moreover, with the addition of Adva assets, ADTRAN becomes a more formidable foe for optical transport players Ciena, Ribbon/ECI, and Cisco as well as Huawei and ZTE as needed. Now ADTRAN can expand its addressable market, including the direct integration of Adva optical assets that meet a broader range of evolving fiber solution demands and power the accelerated deployment and adoption of fiber on a global basis.
Disclosure: Futurum Research is a research and advisory firm that engages or has engaged in research, analysis, and advisory services with many technology companies, including those mentioned in this article. The author does not hold any equity positions with any company mentioned in this article. 
Other insights from Futurum Research:
ADTRAN Delivers the Right Combo-nation to Energize Worldwide 10G PON Deployments
The Broadband Future is Fiberlicious
Cisco Nexus 400G: Delivering Ecosystem-wide Data Center Networking Innovation
Image Credit: Converge! Network Digest
The original version of this article was first published on Futurum Research.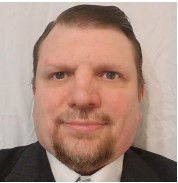 Ron is an experienced research expert and analyst, with over 20 years of experience in the digital and IT transformation markets. He is a recognized authority at tracking the evolution of and identifying the key disruptive trends within the service enablement ecosystem, including software and services, infrastructure, 5G/IoT, AI/analytics, security, cloud computing, revenue management, and regulatory issues.