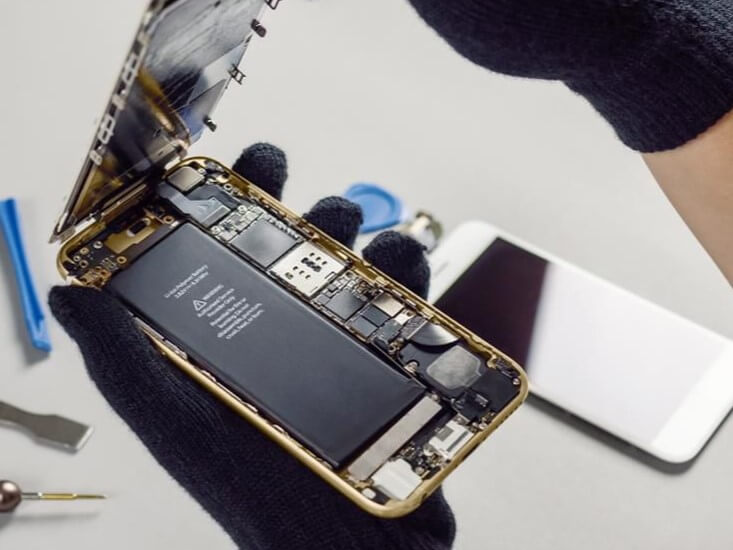 So—what exactly is the difference between overall trends in digital transformation and digital transformation trends in high tech industries? Believe it or not, there is a difference—a big one. And it comes down to the solution being offered—vs. the technology being used to provide it. In other words, high tech is not the chatbot; it's the natural language processing and AI powering that chatbot. It's not the smart beacon; it's the IoT network and data processing that makes a real-time connection with customers possible.
Why does it matter? In today's market, it's the digital transformation trends in high tech industries that are shaping digital transformation for the rest of us. We all know customer experience drives digital transformation. But how today's high tech companies choose to fulfill customer demands in this "post-sale, on-demand, attention economy" is what defines the path of transformation for the entire market.
Honestly, it's hard to pinpoint the solitary top digital transformation trends in high tech industries because so many of them are interdependent on one another. But these are the ones that are currently making headlines:
Artificial Intelligence
I might add: "And everything else that goes along with it." AI is so much more than chatbots and email personalization. Machine learning and deep reinforcement learning are poised to change entire industries. They're the technologies that will be creating jobs we've never even imagined and services we never thought possible. As we move into 2019, we'll see high tech companies seeking to strengthen the performance of their AI, machine learning, and deep reinforcement learning so the technologies can become even more widely adopted in the regular business world. Think about it: there is a big difference between how Siri and Alexa respond to voice. This year, the technologies driving those services—and the quality of them—will be a huge priority. We'll keep an eye on AI, as it is one of the digital transformation trends in high tech industries to watch for.
Cloud
I know—it doesn't sound exciting. But from a high tech standpoint, cloud—close, fast, accessible cloud—is necessary for the processing of all the data being collected and synthesized in digital transformation. It doesn't matter if it's public cloud, private cloud, or fog computing (also known as edge computing), know that high tech companies will be working to make the cloud even more efficient, accessible, and secure than ever before to support your companies' further expansion into the IoT, data processing, and more. (And to be honest, I wouldn't be surprised if a new, cloud alternative were developed this coming year, as well.)
CX and UX
OK, this isn't a technology, it's a state-of-mind. Today's high tech industries have had to change their mindset from developing cool new products to developing solutions that will enable even cooler products and services to develop. It's no longer "what could we make," but "how could we improve/engage/enhance" the experience customers are having with certain products?
Data-backed Decisions
The business marketplace is moving toward data-backed decision making, and high tech companies are responding by creating the processes and abilities to process data reliably in real-time. After all, you can't make a data-backed decision if your data is corrupt, out-of-date, or incomplete. High tech companies will be working to make the concept of data-backed decisions a trustworthy option in digital transformation. And with that, comes increased efficiencies and smarter business choices for all of us.
AR, VR, and MR
You know why VR hasn't caught on? Because high tech companies haven't been focusing on it as much as they have on AR. It's these behind-the-scenes decisions that determine the types of tech that will roll out to the rest of us in any year. In the past, many high tech firms have realized that there were too many issues with VR for it to be profitable. But now, as AR has found a strong place in the business world, I think we'll see a shift toward finally bringing VR and MR to the consumer forefront. We'll see high tech companies focusing more on making VR accessible to companies and consumers alike.
Blockchain
While, we are still in early days, I do believe that Blockchain has a massive number of use cases that make it a continued focus for high-tech companies in their product and service development efforts. Many early use cases were built around crypto currency, but companies are finding more and more use cases for Blockchain for concepts like securing transactions and validating product authenticity. With privacy, security and accuracy more important than ever amidst the data deluge, I'm confident that Blockchain will work its way into the mix. However, so far, I'm still not sure 2019 will be the year we see Blockchain go mainstream and that's why it is one of the digital transformation trends in high tech industries to watch for.
Connection
Like I said—all of these technologies are connected in some way, if only because they rely upon one another to deliver the final tech products we use in the marketplace everything. The IoT, for instance, needs to work with wearables and transfer data via the cloud so that companies can personalize their marketing to the user. It's all one giant tech puzzle, with the pieces moving by the second. And today's high tech industries are the ones putting the pieces together. Thus, we'll continue to see a focus on smart machines (for data processing) and the IoT (especially its infrastructure and how it connects to everything else) this coming year.
As fast as digital transformation seems to be moving, it's the high tech companies who are driving that change by enhancing the technology we work with every single day. No doubt, it will be an exciting year ahead.
The original version of this article was first published on Forbes.
Daniel Newman is the Principal Analyst of Futurum Research and the CEO of Broadsuite Media Group. Living his life at the intersection of people and technology, Daniel works with the world's largest technology brands exploring Digital Transformation and how it is influencing the enterprise. From Big Data to IoT to Cloud Computing, Newman makes the connections between business, people and tech that are required for companies to benefit most from their technology projects, which leads to his ideas regularly being cited in CIO.Com, CIO Review and hundreds of other sites across the world. A 5x Best Selling Author including his most recent "Building Dragons: Digital Transformation in the Experience Economy," Daniel is also a Forbes, Entrepreneur and Huffington Post Contributor. MBA and Graduate Adjunct Professor, Daniel Newman is a Chicago Native and his speaking takes him around the world each year as he shares his vision of the role technology will play in our future.