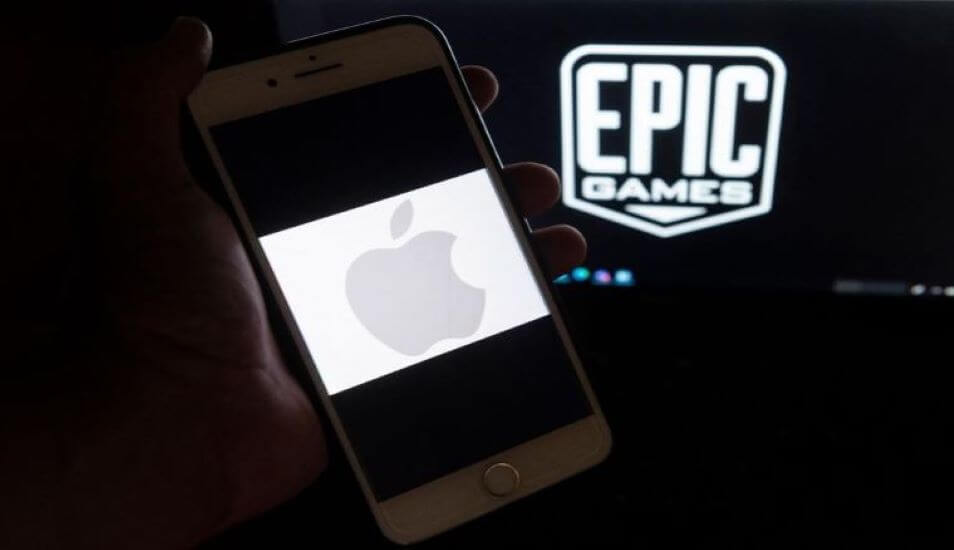 Recently a U.S. District judge issued an injunction prohibiting Apple's App Store from stopping developers from sending users to alternative payment options outside of the App Store. For a case that has been closely watched by many, this was a win for the so-called little guy. But will this really impact Apple all that much? Asked another way, from a marketing standpoint, are Android devices and other competitors (are there even?) suddenly more attractive? Let's dive into the details of the Epic ruling and what this means for Apple's marketing position.
The Big Themes from the Epic Games Case
The battle between the gaming company Epic Games and Apple started when Epic added the ability for Fortnite users to make in-app purchases through an in-app payment system that bypassed the App Store and eliminated Apple's ability to collect its standard 30% commission. Apple claimed this violated the terms of their agreement and removed Fortnite from the App Store. Epic claimed that this was anticompetitive behavior and limited developers options — this can be considered the primary impetus for the lawsuit that Epic ultimately filed.
While the ruling of the case is definitely making headlines, the judge avoided making a wide ruling that would impact the ecosystem of the App Store entirely. The ruling is narrow and only impacts mobile gaming — for now. If you haven't had a chance to fully digest the ruling and would like a more in-depth breakdown of the case, you can read our analysis following last week's ruling or listen to our Six Five Podcast on Callin.
Apple's 'Think Different' Reputation
Apple is fighting multiple battles right now, including blowback from the iOS privacy changes last year, App Store anticompetitive behavior investigations in Europe and a few Asian countries, and a few pieces of antitrust legislation in Congress. But do these battles really matter to consumers?
From a brand identity standpoint, Apple has always been the "Think Different" company. The Steve Jobs quote about the crazy ones who can change the world is one of the most well-known inspirational quotes and has defined the tech giant as a difference-maker. The Super Bowl ad campaign that mirrored 1984 set them apart and really it has never stopped. Even the ad campaign last year that came out to promote the above-mentioned iOS privacy changes ultimately promoted the notion that they are different from other mobile device providers — Apple is the privacy company, the more secure company compared to its competitors. Of course, last week's Zero Day event provided a reminder that no company is infallible to the musings of the black hats.
Apple is one of the biggest tech companies in the world, with a majority share of the domestic smartphone market, and while it lags Android overseas, it also holds about 22% worldwide. The domestic dominance certainly lends credibility to accusations of monopolistic behaviors. But largely, Apple, due to its affectionate user base, escapes being vilified like Facebook and Amazon or even like Microsoft was in the 90s. Most of this can probably be attributed to the cult-like following Apple has carefully curated over the years. Apple devices have been status symbols that have defined the last decade of tech growth. So, this ruling and the other battles that are playing out really begs the question: Is Apple all that different after all?
The simple answer is no. Apple is just like the other big tech companies. They care about the bottom line. While the Think Different campaign of the '80s might have come from a genuine place, the growth and changes over the last decade show that they aren't different. In fact, Google's Play Store is facing similar scrutiny from countries and jurisdictions around the globe for unjust and anticompetitive practices.
Perhaps nothing is more evident about Apple's desire to appease shareholders than what has become its boring and predictable semi-annual product launches. Did you see the iPhone 13? Perhaps waiting for the 13S or Pro Max makes sense. Apple, however, bets big that you may just buy both, and then when the 14 comes, you will be eager to pick one of those up to.
The Impact to the Reputation
While Apple's legal woes continue, many observers are wondering if this will impact Apple's reputation and make the competition more attractive. Is this something marketers for companies like Samsung, Xioami, Oppo, or Google can take advantage of? For device users, I'm not sure it will. As of Q2 in 2021, Apple held 53% of the US smartphone market share compared to Samsung, the next closest at 26%. And with Apple's latest announcements, that market share isn't likely to change much.
But I do think that Google's Play Store and other App Store competitors have a big opportunity right now to prove they are the antithesis to Apple to attract more developers. In July, Google reduced its Play Store commission fees from 30% (the same as Apple's currently) to 15%. The decrease only applies for the first $1 million in revenue earned on the Play Store, While this might help the small app developer, for many major developers it doesn't do too much.
This is where the opportunity for Google really lies. Google could reduce in-app commissions to 15% across the board and really promote that they are putting the developer community first. While an overt PR stunt, it would likely sway some developers to build more apps on other app stores outside of the iOS ecosystem. It's an opportunity, but if it doesn't materially sway consumers off iOS and onto Android, it could be a revenue haircut for Alphabet. Not sure the risk reward would pass the sniff test.
Now, having said all of this, I'm actually very bullish on big tech and the benefit of platforms that make our lives better. The judge's ruling on the Epic vs. Apple case pointed out the bigger problem with Apple's behavior was that it continued to raise its commissions despite making minimal investment into the platform. In short, the developers were feeding the ecosystem, pouring time, effort, and money into building the App Store, while Apple sat back and collected fees. Apple creates an ecosystem for companies like Epic, and Spotify, and a bounty of smaller developers to succeed and grow real businesses. The same goes for platforms like Facebook, Amazon, Android, and Microsoft. These contributions shouldn't go unnoticed.
The Larger Antitrust Conversation
As I said previously, the ruling in this case walked a fine line in avoiding making a decision that could impact the overall iOS App Store ecosystem. The decision doesn't only have interest for Apple, but you can be sure the broader markets, and other Big Tech companies, were watching this decision closely. I had said in earlier opinion pieces that the Apple App Store's in-app purchasing policy may be the most clear cut example of monopolistic behavior out there. With the decision being split, and the ruling only covering one aspect of the App Store, this makes it hard to think we will see sweeping antitrust reform anytime soon without legislators changing the laws significantly — a process that will take time even if there are bills out in front of congress.
The judge in this case was careful not to call Apple a monopoly, but the decision did leave the door open for additional rulings that could impact how the App Store operates. For now, Apple has a right to continue to collect commissions from developers and it has a right to limit what can be added to the App Store to protect user security. But the ruling also found that Apple violates California's Unfair Competition Law (UCL) through its anti-steering rules. Apple currently has policies that restrict developers from telling users they can buy digital goods outside Apple's ecosystem — a big no-no.
Judge Gonzalez Rogers concluded that, "Apple created a new and innovative platform which was also a black box. It enforced silence to control information and actively impede users from obtaining the knowledge to obtain digital goods on other platforms. Apple has used this lack of knowledge to exploit its position." The judge was also steadfast that companies should not be penalized for being successful, something that I firmly believe to be true.
As a society, we have benefited significantly from the rise of big tech platforms. The impassioned user and the value we get from our platforms actually creates a rift between antitrust's two biggest focal points — protecting consumers and stimulating competition. It's unlikely that an end around for users will be all that important to users who enjoy the in-app experience and prefer to just do things in a way that is easy, integrated, and convenient. However, the ruling, and its eventual implementation once a multi-year wave of appeals come to a conclusion, will likely find a new option for users, and freedom for developers to try to offer consumers another option.
In the end though, I don't think this changes anything for Apple users defecting to the competition. Bad behavior won't move them, and the lack of choice for in-app purchases doesn't affect consumers at all. So round and round we go. Apple lost, or they won, or really, who knows.
The original version of this article was first published on Forbes.
Daniel Newman is the Principal Analyst of Futurum Research and the CEO of Broadsuite Media Group. Living his life at the intersection of people and technology, Daniel works with the world's largest technology brands exploring Digital Transformation and how it is influencing the enterprise. From Big Data to IoT to Cloud Computing, Newman makes the connections between business, people and tech that are required for companies to benefit most from their technology projects, which leads to his ideas regularly being cited in CIO.Com, CIO Review and hundreds of other sites across the world. A 5x Best Selling Author including his most recent "Building Dragons: Digital Transformation in the Experience Economy," Daniel is also a Forbes, Entrepreneur and Huffington Post Contributor. MBA and Graduate Adjunct Professor, Daniel Newman is a Chicago Native and his speaking takes him around the world each year as he shares his vision of the role technology will play in our future.