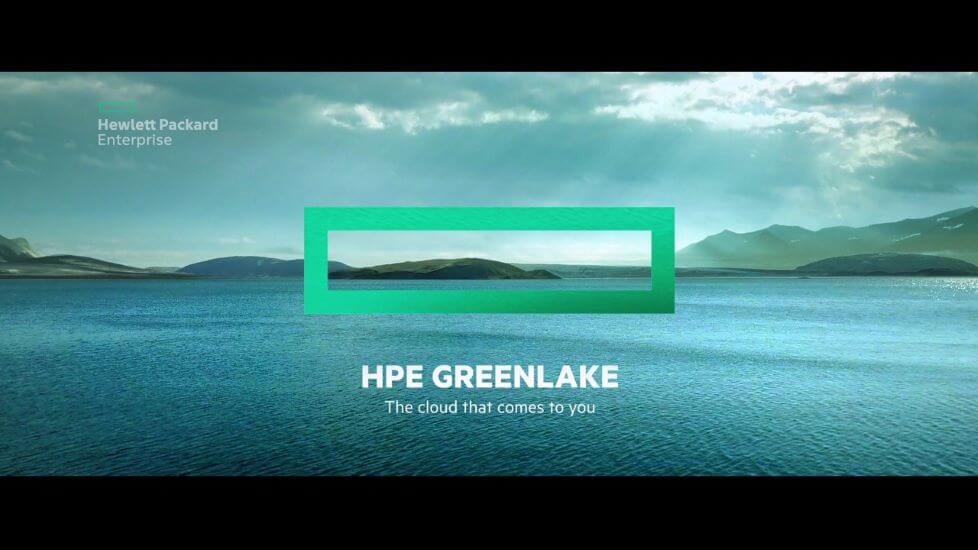 The News: HPE announced a series of new cloud services for the HPE GreenLake edge-to-cloud platform, providing customers capabilities designed to power digital transformation for their applications and data. This represents HPE's entry into large, potential high-growth software markets: unified analytics and data protection. Together, these innovations can further accelerate HPE's transition to a cloud services company and could give customers greater choice and freedom for their business and IT strategy, with an open and modern platform that provides a ubiquitous cloud experience. Read the HPE Press Release here.
HPE GreenLake Meets Growing Ecosystem Demand for Cloud Data Protection and Unified Analytics
Analyst Take: HPE GreenLake rolled out new offerings that target enabling customers to innovate with more agility at lower costs:
HPE GreenLake for analytics. An open and unified analytics cloud services developed to modernize all data and applications everywhere across on-premises, edge, and cloud environments.
HPE GreenLake for data protection. Disaster recovery and backup cloud services to help customers take ransomware head-on and secure data from edge-to-cloud.
HPE Edge-to-Cloud Adoption Framework and automation tools. The Framework consists of a comprehensive, proven set of methodologies expertise and automation tools that are designed to accelerate and de-risk the path to a cloud experience everywhere.
I see these new offerings as further catalyzing ecosystem-wide momentum for the HPE edge-to-cloud platform. Of note, the HPE GreenLake platform now has more than 1,200 customers and $5.2 billion in contract value. For its most quarter (Q3 2021), HPE announced that the company's Annualized Revenue Run-Rate (ARR) was up 33% year-over-year (YoY), and as-a-service (aaS) orders up 46% YoY. Moreover, recent high-profile HPE GreenLake wins include the $2B deal for its HPC business with the U.S. National Security Agency (NSA) as well as Woolworths Group (Australia, New Zealand).
The significant improvements in HPE's YoY ARR and aaS orders confirm that HPE GreenLake is not only becoming a major player in the hybrid and public cloud market segments but also has the contract value and customer footprint foundation to power and win more edge-to-cloud business. From my perspective these outcomes are impressive since HPE has a year end at the end of October due to considerations that date back to the decision of the original founders to move the year end to accommodate staff vacations over the holiday season. As a result, Q3 tends to be a challenging quarter for the company. Factor in ongoing chip shortages and related supply chain concerns, I see making HPE delivering the results needed to make HPE GreenLake a major player across the entire cloud landscape.
Of importance, HPE is making significant strides in driving a multi-year transformation from its traditional OEM hardware model where revenues were spiky and heavily dependent on its customers spending CapEx (Capital Expenditures) to acquire its offerings towards a more stable ARR-powered model.
Unified Analytics and Data Lakehouse Cloud Services Additions Boost HPE GreenHouse Proposition
HPE GreenLake for analytics targets the acceleration of modernization initiatives across all data, especially from edge to cloud. Now available on the HPE GreenLake, the new cloud services are designed to be cloud-native and avoid potentially costly, complex data workload migrations to the public cloud by delivering an elastic, unified analytics platform for data and applications on-premises, across the edge, and throughout public clouds. I anticipate that data science and analytics teams can capitalize on using the platform's cloud-native properties on-premises, scale-up Apache Spark lakehouses, and accelerate AI/ML workflows. The new capabilities consist of:
HPE Ezmeral Unified Analytics. Unified analytics and data lakehouse platform developed for on-premises deployment and spans edge to cloud.
HPE Ezmeral Data Fabric Object Store. Kubernetes-native object store optimized for analytics performance, providing access to data sets edge to cloud.
Expansion of HPE Ezmeral Partner Ecosystem. The HPE Ezmeral Marketplace delivers a set of validated full-stack solutions from ISV partners that enable customers to build their analytics engines. This includes support from NVIDIA, PepperData, and Confluent, as well as open-source projects such as Apache Spark. HPE has recruited 37 ISV partners to the HPE Ezmeral Marketplace since its launch in March 2021, delivering additional ecosystem stack support of core use cases and workloads for customers.
I see these moves as strengthening the HPE Ezmeral solution as an alternative to offerings such as the Red Hat OpenShift and VMware Tanzu solutions as organizations broaden their use of Kubernetes storage capabilities to advance their cloud-native software and solutions development. Also, some organizations may delay VMware purchase decisions as VMware's spin-off from Dell may introduce uncertainties related to service support and channel interactions. For instance, I see the VMware spin-off process as giving a sales and marketing opportunity for HPE to position HPE Ezmeral as perhaps a more cohesive, comprehensive Kubernetes container orchestration platform choice than a decoupled VMware and Dell bundle. There is clearly an opportunity here for HPE, but I certainly wouldn't count the other players in the market out.
HPE Stuffs Cyberthreats and Ransomware with New HPE GreenLake Cloud Services to Protect Customers' Data from Edge to Cloud
HPE is now directly targeting the swiftly expanding data protection-as-a-service market with HPE GreenLake for data protection, new cloud services designed to assure data protection from edge to cloud, fully counter ransomware attacks, and deliver rapid data recovery. Integral to the offering are:
HPE Backup and Recovery Service. Backup as a service offering that provides policy-based orchestration and automation to backup and protect customers' virtual machines across hybrid cloud, and minimizes the complexities of managing backup hardware, software, and cloud infrastructure.
HPE GreenLake for Disaster Recovery. Following the close of HPE's Zerto acquisition this past July, HPE plans to deliver Zerto's disaster recovery as a service through HPE GreenLake designed to help customers recover in minutes from ransomware attacks. Zerto provides can restore times without impacting business operations for recovery scenarios.
I view the Zerto acquisition as boosting HPE's R&D talent pipeline and HPE's ability to meet swiftly growing customer data protection as a service demand. Of note, Zerto's management team is joining HPE following the close of the transaction, expected in the fourth quarter of HPE's fiscal year 2021. Altogether, there are 500 Zerto employees spread across the USA and Israel. With high-profile ransomware attacks mounting during 2021, the final integration of Zerto is well-time to bolster the overall HPE GreenLake data protection and cybersecurity proposition.
HPE Seeks to Speed Up Adoption of Cloud-Everywhere Operating Models with Proven Framework and Data-Driven Intelligence and Automations Tools
HPE also unveiled a set of methodologies and automation tools to enable organizations to take a data-driven approach to achieve the best-suited cloud operating model across all environments:
The HPE Edge-to-Cloud Adoption Framework. This offering leverages HPE's expertise in delivering solutions on-premises, to meet a broad spectrum of business needs for all customers. HPE has identified several critical areas that enterprises should evaluate and measure to implement an effective cloud operating model. These domains, which include Strategy and Governance, People, Operations, Innovation, Applications, DevOps, Data, and Security, form the core of the HPE Edge-to-Cloud Adoption Framework.
The cloud operational experience is enhanced with AI Ops for infrastructure, HPE InfoSight, that now constantly observes applications and workloads running on HPE GreenLake. The new capability, called HPE InfoSight App Insights, detects application anomalies, provides prescriptive recommendations, and keeps the application workloads running. HPE CloudPhysics delivers data-driven insights for smarter IT decisions across edge-to-cloud, enabling IT to pinpoint application workload placement, procure right-sized infrastructure services, and ultimately lower costs.
I believe the HPE Edge-to-Cloud Adoption Framework demonstrates HPE's distinct ability to fulfill the extensive requirements of executing a successful cloud operating model across eight domains. The HPE InfoSight solution aligns with the expanding need to have application-aware and application-intelligent cloud models that enable customers to avoid inaccurate guesswork in the optimization of their application workloads especially across automated hybrid cloud environments.
Key Takeaways on HPE GreenLake Cloud Data Protection and Unified Analytics Launch
Overall, I see the new HPE GreenLake cloud services for analytics enabling more customers to ease their analytics platform journey to the cloud. By offering a single platform that unifies and streamlines their data migration objectives, HPE GreenLake removes the need to adopt more complex, risky cloud migration strategies. Together with the new HPE GreenLake cloud services for data protection, HPE provides customers with the purpose-developed platform to safeguard, secure, and take advantage of the full value of their data, from edge to cloud. Key rivals, such as VMware and IBM/Red Hat, as well as hyperscalers like AWS, Azure, Oracle Cloud, and Google Cloud will need to counter the new HPE GreenLake cloud services offerings.
Disclosure: Futurum Research is a research and advisory firm that engages or has engaged in research, analysis, and advisory services with many technology companies, including those mentioned in this article. The author does not hold any equity positions with any company mentioned in this article.
Other insights from Futurum Research:
HPE GreenLake Organizational and Leadership Changes Announced This Week Clearly Raises the HPE GreenLake Tide
HPE to Acquire Zerto, a Cloud Data Management and Protection Company, Bolstering GreenLake Storage Portfolio
HPE Delivers Strong Q3 FY21 Numbers Fueled by Strengthening Demand and aaS Pivot
Image Credit: HPE
The original version of this article was first published on Futurum Research.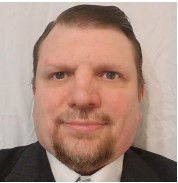 Ron is an experienced research expert and analyst, with over 20 years of experience in the digital and IT transformation markets. He is a recognized authority at tracking the evolution of and identifying the key disruptive trends within the service enablement ecosystem, including software and services, infrastructure, 5G/IoT, AI/analytics, security, cloud computing, revenue management, and regulatory issues.