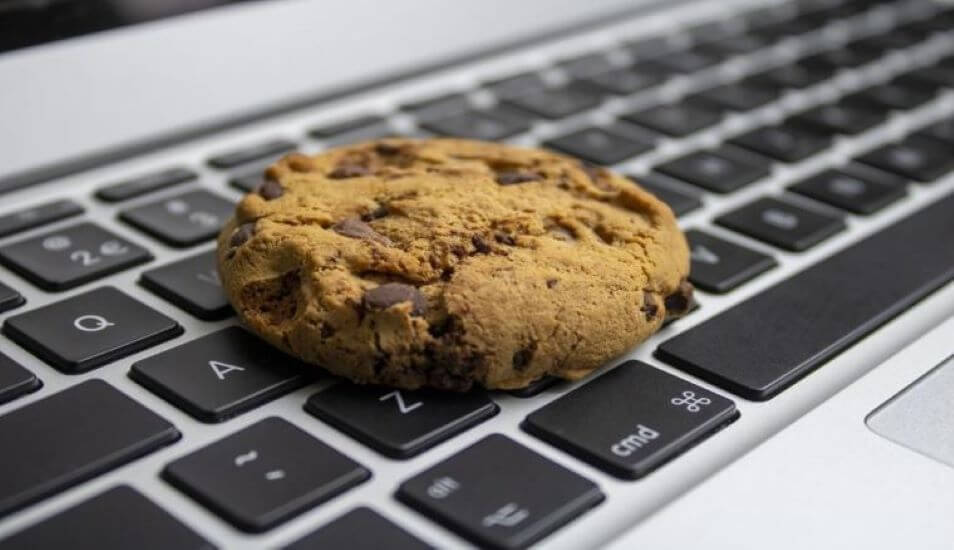 With Apple's recent IDFA changes, similar changes rumored to be coming to the Google Play Store, and more stringent privacy regulations that give consumers the power to control their data, third-party data like cookies is becoming a less reliable method to reach people. At the same time, the pressure to deliver outstanding, personalized customer experiences has never been greater. That means brands need to capitalize on their first-party data in order to gain a competitive advantage to reach customers in a cookie-less world.
First, let's review a few terms. First-party data is data that your company collect first-hand. This could be via website registration, email marketing tracking, or your own tracking on social media. Third-party data is information that your company may purchase from a third party. For instance, your advertising team may pay a third-party to purchase a list of contacts that a company deems to be highly likely to purchase your product based on the behaviors that they track online. You can't personally verify how the information was gathered, whether it's accurate, or even if it was gathered ethically. But for some companies — especially smaller companies with limited capacity to track or gather data personally — it may provide some valuable insights.
Apple's recent IDFA change stands to change all of that. Apple's iOS 14 will prompt users to actively opt in or out of sharing their Identifier for Advertisers (IDFA), a unique profile that helps companies understand how well their advertising is working with consumers by sharing their data with third parties. Consumers can also see what information like activity, birthday, email or other identifiers are shared. It's anticipated that the number of users allowing their IDFA to be shared will drop from 70% to 10 to 15% due to the change. For companies like Facebook, which make a lot of money selling third-party data, this is not a welcome change.
Still, for businesses that can look beyond the immediate panic of losing their third-party data pool, it may become clear that moving toward a first-party data structure is actually better for the company in the end. Yes, it takes more time. But it also comes with many potential benefits and prove that reaching customers in a cookie-less world is actually possible.
First-party data allows you to take control of your data, privacy, and security strategies.
As noted above, using third-party data is not bad, in theory. The issue is that you have no idea how the data was gathered. Were consumers informed of that type of data that would be pulled from their devices? Did they approve of having their information shared with you at all? Did anyone scrub the data to make sure it was accurate? By eliminating third-party cookies and gathering your own customer data, you can stand strong in the data's integrity. What's more, using the right Customer Data Platform (CDP), you can create deeper, more meaningful profiles of your customers to provide them with even better customer experiences. You have the ability to determine how often the data is updated or dumped, how it's stored from point to point, and how you will engage customers once they've shared it. All of that creates not just better insights, but safer data protocols.
I've written a number of pieces here on Forbes that delve into the CDP and the CDP landscape, but the shifts in privacy policy, coupled with expectations of further regulation and third-party data limitations will accelerate the value of these platforms. In the past few months, Over the past few months, I've been watching CDP providers including Microsoft, Salesforce, Oracle, Segment (Twilio), Adobe, and Treasure Data all make substantial efforts to provide a clear vision of how business application users can drive more value from first-party data while starting to pare back dependence on third-party data. I expect this to be a focal point in the competitive CDP and CRM landscape. CMO's and others charged with extracting insights from data will have greater challenges in accessing and using third-party data—I consider this one of the most critical problems for enterprises to solve as best-in-class customer experience continues to be the prized outcome.
Zoho provides an interesting example in the privacy and data transparency space. While the Chennai, India based company isn't yet a household name in the business application space, it serves as a prime example of a company that began removing cookies in its marketing stack early on. Zoho focused its user-base, which primarily consists of small and mid-market enterprise on successfully collecting first-party data. Furthermore, the company has been outspoken about the need for greater privacy and data transparency and was early to market in providing a clear, easy to understand privacy policy that lays out exactly what it collects from customers and how the data is used. They have full control of the data that their organization collects which leads to my next point.
First-party data allows you to build trusted relationships with your customers.
When you are transparent with your customers about what type of information you gather from them, and why, it creates a sense of trust. Customers become more willing to provide organizations with the data that is needed to give them the experiences they want. I believe that posting a clear and transparent data policy statement on a website like Segment has done, can help customers better understand why data is essential for you to effectively serve them.
One of the main problems with collecting third-party data is you often end up with too much unwanted data. In fact, one of the main causes of distrust among customers is too much data collection. Gathering data from customers first-hand allows an organization to gather only what they need and explain exactly why they need it.
First-party data, when used well, will allow organizations to engage customers at the right time.
First-party data has the power to provide a clear view of each of individual customer, allowing an organization to see how they are most likely to shop or use your product — in an app, in the store, via email, etc. It ties these insights directly to the company — not to a general customer engagement profile. That's powerful stuff! It allows an organization to build deeper relationships than many would have using third-party data alone.
The emphasis here is on first-party data done well. If an organization starts collecting a bunch of data with no solid strategy or storehouse, they will be no better off than before. Luckily, there are many companies on the market today that can help transform your data strategy into a first-party data powerhouse. By finding the right CDP, and developing a strong first-party data strategy, operating in a cookie-less world will be a non-issue. And, with so much data flying around these days, it's likely a good time to go on a cookie "diet" anyway.
Futurum Research provides industry research and analysis. These columns are for educational purposes only and should not be considered in any way investment advice.
The original version of this article was first published on Forbes.
Daniel Newman is the Principal Analyst of Futurum Research and the CEO of Broadsuite Media Group. Living his life at the intersection of people and technology, Daniel works with the world's largest technology brands exploring Digital Transformation and how it is influencing the enterprise. From Big Data to IoT to Cloud Computing, Newman makes the connections between business, people and tech that are required for companies to benefit most from their technology projects, which leads to his ideas regularly being cited in CIO.Com, CIO Review and hundreds of other sites across the world. A 5x Best Selling Author including his most recent "Building Dragons: Digital Transformation in the Experience Economy," Daniel is also a Forbes, Entrepreneur and Huffington Post Contributor. MBA and Graduate Adjunct Professor, Daniel Newman is a Chicago Native and his speaking takes him around the world each year as he shares his vision of the role technology will play in our future.