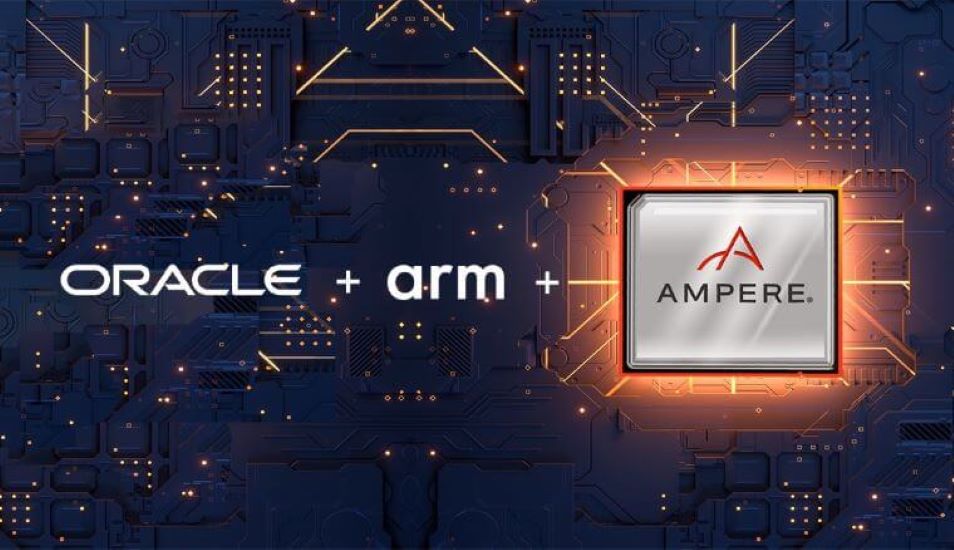 The News: Oracle is providing tools, solutions, and support to fuel Arm-based application development to help customers and developers take advantage of Arm technology. Oracle has announced that its first Arm-based compute offering, OCI Ampere AI Compute, is available on Oracle Cloud Infrastructure (OCI). Now, customers can run cloud-native and general-purpose workloads on Arm-based instances with significant price performance benefits.
Oracle is seeking differentiation among the major public cloud providers by offering Arm-based compute instances at only one cent per core per core hour with flexible VM sizing from 1 to 80 OCPUs and 1 to 64 GB of memory per core or as a bare-metal service with 160 cores and 1 TB of memory. Customers can now deploy Arm-optimized applications on containers, bare metal services, and virtual machines in the Oracle public cloud, or Dedicated Region Cloud@Customer. Read the Oracle release here.
Oracle Cloud Infrastructure Exercises the Right to Bear Arm
Analyst Take: Oracle is investing in the Arm ecosystem, providing developers with more choice in compute instances and price-performance alternative to x86 instance on a per-core basis. Three distinct offerings are available to developers to get started on OCI. With Oracle Cloud Free Tier, developers receive US$300 in free credits for 30 days.
The Always Free Arm access gives developers four Ampere A1 cores and 24 GB memory. Equally important, with the newly launched Arm Accelerator program, open source developers, ISV partners, customers and universities with Arm-based development projects that need more resources beyond what the Oracle Cloud Free Tier provides, can apply to receive Oracle Cloud credits for a 12-month period.
Oracle is making the right move here by betting heavily on expanding Arm uptake across the server-side architectural realm. Over the last few years, the Arm architecture, along with the GPU (graphic processing unit) approach, has increasingly challenged the de facto monopoly that Intel's x86 architecture has exercised across the data center server market since around 2010 and dominant market presence since around 2016.
Arm is already firmly established as the processor component design and micro-architectural font for the processors embedded in smart mobile devices, including market-leading Samsung and Apple smartphones and tablets. Qualcomm's system on a chip (SoC) mobile platforms apply Arm's architectural model as a blueprint, building systems and products that use Arm cores for their central processors.
Arm Rising: What is Driving Arm Server Architecture Adoption
So why is Arm making more inroads into the x86 server architectural realm? The Arm architecture excels at scalability, flexibility, and delivering power savings to mobile/IoT devices, PCs, and industrial applications and can deliver the same power savings to server products, especially low-power or special-use models. Moreover, the Arm architecture and developer community have matured, easing the onboarding and interworking of software stacks. For example, Oracle's development stack is available on Ampere AI instances, including Oracle Linux, Java, MySQL, GraalVM, and the Oracle Container Engine for Kubernetes (OKE) service.
OCI is emphasizing that customers can now build their virtual machines with more precision to match workload requirements and attain the best achievable performance while optimizing costs. Through the new Ampere Altra processor running on OCI, compute shapes are genuinely general purpose and suitable for running a diverse set of compute-intensive workloads encompassing general purpose, in memory caches and databases, mobile application development, as well as computationally-intensive and scientific applications.
I expect OCI to effectively differentiate its OCI Ampere AI Compute offering, powered by the Ampere Altra processors, by stressing that the solution can be customized based on memory and core requirements, enabling a breakthrough penny-core server in the cloud offering, pricing at only $0.01 per core hour and $0.0015 per GB of RAM per hour. Ampere's selection of using a single threaded core, plus sustained 3.0 GHz maximum frequency, yields linear scaling with respect to the cores, ensuring that performance-per-core scales successfully as the core count increases and locking-in only what customers want and need to purchase.
Key Takeaways on OCI Ampere A1 Compute Debut
Oracle Cloud Infrastructure is strengthening its overall public cloud proposition by introducing OCI Ampere AI Compute. I anticipate that the one cent per core hour pricing in tandem with the free tier offering will enable OCI to establish definitive price/performance differentiation against its key public cloud foes throughout the Arm developer community and ecosystem. OCI development resources provides the tools developers require to test and validate new technology and drive application innovation, aligning with the broadening of the Arm architecture influence across data center server and cloud computing environments.
As a result, I believe AWS, Azure, GCP, and IBM Cloud will need to refresh their portfolio development approach to Arm-based computing and develop new marketing messages that directly counter the OCI Ampere A1 Compute offering. OCI Ampere AI Compute bolsters Oracle's bid to become more influential across the public cloud space, especially with the Arm developer community.
Futurum Research provides industry research and analysis. These columns are for educational purposes only and should not be considered in any way investment advice.
Other insights from Futurum Research:
Oracle Cloud Lift Services Provides Oracle Cloud Infrastructure Customers a New Workload Lift
What Must Happen for Oracle to get on a Cloud-based Growth Path
Oracle Hybrid Cloud: New Oracle Roving Edge Infrastructure Brings Core to the Edge
Image Credit: SiliconANGLE
The original version of this article was first published on Futurum Research.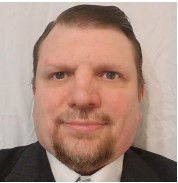 Ron is an experienced research expert and analyst, with over 20 years of experience in the digital and IT transformation markets. He is a recognized authority at tracking the evolution of and identifying the key disruptive trends within the service enablement ecosystem, including software and services, infrastructure, 5G/IoT, AI/analytics, security, cloud computing, revenue management, and regulatory issues.