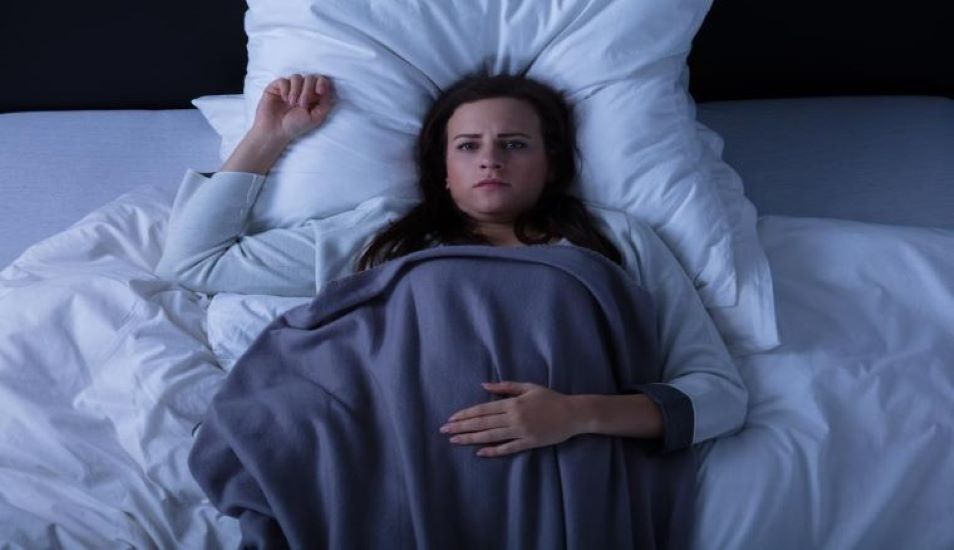 It's one thing to know which tech trends are coming our way in 2021. It's another thing altogether to manage the effective implementation of those trends in a way that brings value and insight to your company. That's the task CMOs face each new year as an onslaught of technology floods the business landscape. The next big thing of 2020 may or may not still be relevant in 2021. The last big tech investment may not have paid off. And even if it did—the latest iteration may call for a whole new infrastructure. While technologists flout the coolest digital transformation tech trends for 2021, the following trends are keeping CMOs up at night, wondering how, when, why, and if they should roll out another new tech venture.
Customer Data Platforms
In theory, customer data platforms are a gift sent from heaven—a one-and-done look at each customer in your business landscape, culling all of the data that person has ever provided online, via mobile, on social, and in interactions with your customer service teams. In reality, the act of implementing a customer data platform can feel incredibly overwhelming, especially with so many competitors entering the market. Adobe, SAP, Oracle, Treasure Data, Twilio, Microsoft, Salesforce—all want to help your company overcome the curse of fragmented and outdated data so you can make the most of your data insights. Why is this keeping CMOs up at night? For one, they want to make the right choice for their companies—not just themselves. Right now, AI is trending vertical. That means certain CDPs may be better suited to certain industries—and those CDPs may or may not require a full-court switch in terms of cloud provider or data collection processes. Yes, CDPs may feel like a magic bullet. The truth is, it takes a lot of work to get one up and running, but not doing it may be an even bigger problem for ambitious CMOs. That is why you can be certain there will be many CMOs taking on this challenge in 2021.
Cybersecurity and Data Privacy
Another tech trend element complicating the implementation of value-creating CDPs is the equal push toward enhanced data privacy and cybersecurity among consumers. As companies like Google, Microsoft, IBM, Apple, and VMware are actively developing new methods of "confidential computing," marketing teams are hungry for the very data those tools could ultimately keep private. Unfortunately, so are hackers. This past year has seen a huge increase in hackers using the coronavirus pandemic to expand their attacks against businesses large and small. Not only is there more data being collecting, there are more people trying to hack it and more global standards for keeping it safe. All of this plays into the creation of CDPs and which kinds of data CMOs can—or should—be trying to collect in the first place. It can be dizzying. While we will see cloud and hardware makers increasing their efforts to secure tech this year, it's still ultimately on the CMO and tech teams to find the right solution and to determine the perfect balance of data collection and data ignorance.
Hybrid and Vertical Cloud
Speaking of trending vertical, as noted above, cloud is making a move not just outward—to hybrid solutions and edge computing—but upward toward vertical solutions tailored for specific industries. The goal is to take all the data, both within the enterprise and beyond to help enterprise achieve better insights in shorter times—many of which are customer insights. The recent IPO of C3.ai is a great example of a technology being built with the entire purpose of democratizing AI for vertical solutions From a bigger picture standpoint, what all of this means CMOs will once again need to work with CIOs, CTOs, and other department heads to find the cloud architecture that works best for the entire company, not just their own marketing initiatives. The good news is that the leading tech and software companies are all working diligently to bridge this gap. AWS, Microsoft Azure, IBM, Oracle, and Google are all building stacks that make hybrid cloud more achievable. On-prem infrastructure players like Dell, Cisco, and HPE are also investing to help customer data centers more seamlessly connect with cloud. At the same time, the Adobes, Microsoft, Oracle, Salesforce teams are creating more integration to software for simpler hybrid implementations. In theory, this is great news. Tailored cloud solutions could save tons of time and energy in terms of customization effort. Still, it also means CMOs will need to play ball with others in the organization to determine which vertical solution may potentially work best for them—and it may or may not be the solution they've been using the last year or two. Again: advancements in tech aren't magic. They represent work—work that in many cases will be worth it in terms of time saved and sales gained. But they represent hard work—often by CMOs—nonetheless.
Headless Commerce
As if all that weren't enough, marketing teams need to shift their entire concept of user interface development by focusing on headless technology. Once they do, it will allow customers to reach them—and purchase from them—seamlessly from almost anywhere, be it their phone, Alexa, computer, or QR code. Still, it takes some time adjusting your mindset to a headless approach to infrastructure design, especially with all of the other factors noted above. Decoupling front-end user experience from back-end management is important and arguably necessary in today's marketplace. And, it ultimately spins CMOs back to a deep integration with IT to make the hardware, software, data, and user experience ubiquitous.
Customer and User Experience Grows in Importance
I've said countless times that digital transformation is all about user experience. This has never been truer, as coronavirus has forced so many more human interactions to be replaced at the digital level. The thing that many fail to understand, however, is that the more AI starts to take over customer interaction, the easier it can be for accountability to disappear on the human side. For instance, in the business of hotels where multiple systems are interacting with thousands of concurrent data requests and algorithms are responsible for setting prices and availability—this usually works well, but sometimes you click on something to find it is no longer available or the price has changed. When that happens, who is responsible? The hotel, the third-party platform? Perhaps a cloud provider or software developer? I'm not sure if CMOs are worrying about this problem now, but I'd urge them to. In the vast scheme of digital-led customer experience, who is ultimately responsible for the bad real-life experiences customers receive? What is your company's policy when it comes to "fixing" bad AI that causes bad user experience? How does that commitment play into every interaction with your customers—digital or otherwise? It's an important question that is only going to get harder for CMOs to answer in coming years.
Digital transformation has been hard on CMOs, leading to shortening tenures and revolving doors for this increasingly important role. This, in large part because so much has fallen on their shoulders, and being a maven of brand, performance, design, and technology is a lot to put on even the most senior executive's shoulders. And yet, there are tons of new developments coming in tech for 2021, all of which putting more pressure on CMOs to keep up. No matter how good they are, I'm sure the best CMOs out there are excitedly worrying about all of the tech trends.
Futurum Research provides industry research and analysis. These columns are for educational purposes only and should not be considered in any way investment advice.
The original version of this article was first published on Forbes.
Daniel Newman is the Principal Analyst of Futurum Research and the CEO of Broadsuite Media Group. Living his life at the intersection of people and technology, Daniel works with the world's largest technology brands exploring Digital Transformation and how it is influencing the enterprise. From Big Data to IoT to Cloud Computing, Newman makes the connections between business, people and tech that are required for companies to benefit most from their technology projects, which leads to his ideas regularly being cited in CIO.Com, CIO Review and hundreds of other sites across the world. A 5x Best Selling Author including his most recent "Building Dragons: Digital Transformation in the Experience Economy," Daniel is also a Forbes, Entrepreneur and Huffington Post Contributor. MBA and Graduate Adjunct Professor, Daniel Newman is a Chicago Native and his speaking takes him around the world each year as he shares his vision of the role technology will play in our future.