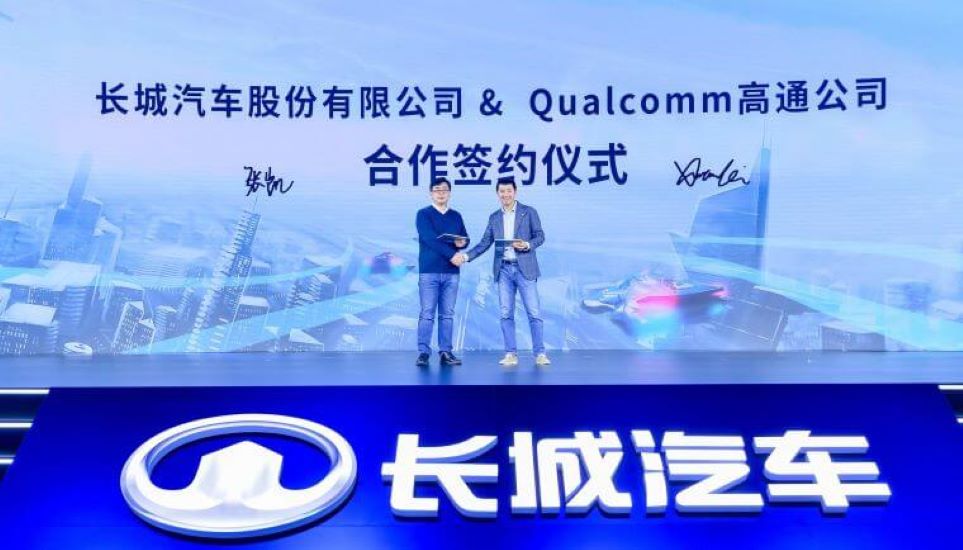 The News: Qualcomm Technologies and Great Wall Motor Company (GWM) announced the companies' working relationship in autonomous driving, under which GWM will use the Qualcomm Snapdragon Ride Platform to build its advanced intelligent driving system of high computing power—GWM "Coffee Intelligence" system—and adopt the system in its premium production vehicles starting in 2022. GWM is among the first automakers in China to use the Qualcomm Snapdragon Ride Platform. The expanding relationship between the two companies aims to facilitate accelerated commercialization of autonomous driving and delivery of new driving experiences that meet the demand in future smart mobility scenarios. Read the Qualcomm press release.
Qualcomm Snapdragon Ride Platform: Powering Great Wall Motor's Premium Production Vehicles
Analyst Take: Qualcomm prudently announced its alliance with GWM to help end the turbulent year of 2020 on a high note and usher in 2021 with sales and marketing momentum, especially in the emerging autonomous and intelligently connected vehicles market segment. GWM will use the Qualcomm Snapdragon Ride Platform to develop its advanced intelligent driving system of high computing power – GWM "Coffee Intelligence" system. GWM plans to adopt the system in its premium production vehicles starting in 2022.
GWM touts itself as among the first automakers in China to select the Qualcomm Snapdragon Ride Platform. The alliance targets accelerating the commercialization of autonomous driving and pioneer new driving experiences that exploit emerging smart mobility capabilities.
The Snapdragon Ride Platform seeks to meet the complex demands of autonomous driving (AD) and Advanced Driver Assistance System (ADAS) in large part by using AI and an innovative autonomous driving stack that supports multiple classes of vehicles. The Snapdragon Ride Platform is built on multi-core CPUs, computer vision (CV) engines and GPU to deliver multiple capabilities of AD and thermal energy efficiencies.
Of note, GTW's "Coffee Intelligence" supports multiple high-resolution cameras and offers users L2+ and L3 intelligence driving capabilities with multi-source heterogenous sensors. Coupled with an upgraded solution using two high-computing power platforms, the system is designed to deliver computing power of 700+ TOPS including reserve hardware capabilities and computational redundancy for L4/L5 and more challenging full-scenario autonomous driving capabilities.
To review, the Society of Automotive Engineers (SAE) defines six levels of driving automation (DA) ranging from 0 (fully manual) to 5 (fully autonomous. These levels have been adopted by the U.S. Department of Transportation and have industry-wide acceptance in measuring the DA capabilities of vehicles:
Level 0: No DA
Level 1: Driver Assistance
Level 2: Partial DA
Level 3: Conditional DA
Level 4: High DA
Level 5: Full DA
Qualcomm Snapdragon Ride Platform: GWM Alliance Boosts Competitive Prospects
It was a smart move on the part of Qualcomm to enlist GWM as a high-profile client of its Snapdragon Ride platform. The competition in the nascent ADAS market space already includes over 40 players, including top-tier semiconductor rivals such as NVIDIA/ARM, Intel (Mobileye), Maxim Integrated, NXP Semiconductor, and TI. Moreover, established automobile brands, such as Tesla, Hitachi Autonomous Systems, Hyundai Mobis, and Mitsubishi Electric further crowd the space. Through the GWM, Qualcomm shows, as a relatively recent entrant, it can break through the competitive landscape thicket and land a major automobile maker such as GWM.
For its part, GWM needed to tout its selection of the Qualcomm Snapdragon Ride Platform to further distinguish its fomenting EV and premium car entry objectives. GWM is strategically committed to emulating the market success of electric vehicle (EV) maker leader Tesla, as well as China-based automakers Nio, Li Auto, and Xpeng in supplying EVs to the budding China EV market and other regions beyond China.
In particular, GWM is diversifying beyond its mass-market lines with more expensive EV and smart vehicle offerings in the SUV and sedan areas. With the selection of the Qualcomm Snapdragon Ride platform, GWM is throwing the gauntlet down in betting that Qualcomm will deliver the smart/EV ADAS differentiators needed to win in the ever tightening worldwide and China EV market space.
Qualcomm Snapdragon Ride Platform: Autonomous Driving is a Work in Progress
Moving ahead, Qualcomm and GWM must demonstrate that the sensor technology they deploy will perform markedly better than ADAS-related sensor technology thus far. Factors such as inclement weather, dense traffic, police/construction-conducted traffic, and vandalized road signs can all negatively alter the precision and accuracy of sensing capabilities. Tesla, for example, has already had to deal with public relations fallout due to high-profile accidents.
Of course, ADAS-related sensors must work in all weather conditions or the addressable market for self-driving AD vehicles will prove severely limited. Qualcomm and GWM must prove their development resources are up to the task of overcoming AD's early-stage issues in order for GWM to make market headway with its premium vehicle line debut scheduled for launch in 2022.
Additionally, the Snapdragon Ride Platform and the GWM "Coffee Intelligence" system use AI capabilities that are not as yet based on industry-wide standards. Replicating the AI-enabled capabilities in areas such as AI-based training, testing, and validation of ADAS and AD capabilities will be important for Qualcomm to master.
Qualcomm Snapdragon Ride Platform: GWM Alliance Key Takeaways
Overall, I see Qualcomm gaining valuable Snapdragon Ride Platform sales and marketing momentum from its GWM win. Qualcomm is demonstrating that even during the uncertainties of the global COVID-19 pandemic and geopolitical trade tensions, that collaboration with China-based concerns can yield substantial business and technical progress in the fast-emerging autonomous vehicles space.
I expect Qualcomm to meet the challenges of advancing ADAS capabilities, especially in safely attaining L4/L5 autonomous driving capabilities, with key partners such as GWM. Now, Qualcomm must execute in areas such as demonstrating ADAS-related sensor technology is ready for prime time driving in all conditions and that AI-enable innovations are replicable across the industry to sustain the Snapdragon Ride Platform's long-term competitive success.
Futurum Research provides industry research and analysis. These columns are for educational purposes only and should not be considered in any way investment advice.
Other insights from Futurum Research:
Qualcomm's Fortune Turns as the Chipmaker's 5G Business Grows Rapidly
Qualcomm Q4 Blows Past Expectations as 5G Surges
Disappointed by Tesla's Battery Day? The Electric-car Maker has been Winning by Playing the Long Game
Image Credit: Qualcomm
The original version of this article was first published on Futurum Research.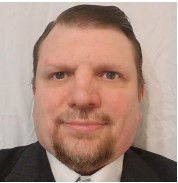 Ron is an experienced research expert and analyst, with over 20 years of experience in the digital and IT transformation markets. He is a recognized authority at tracking the evolution of and identifying the key disruptive trends within the service enablement ecosystem, including software and services, infrastructure, 5G/IoT, AI/analytics, security, cloud computing, revenue management, and regulatory issues.