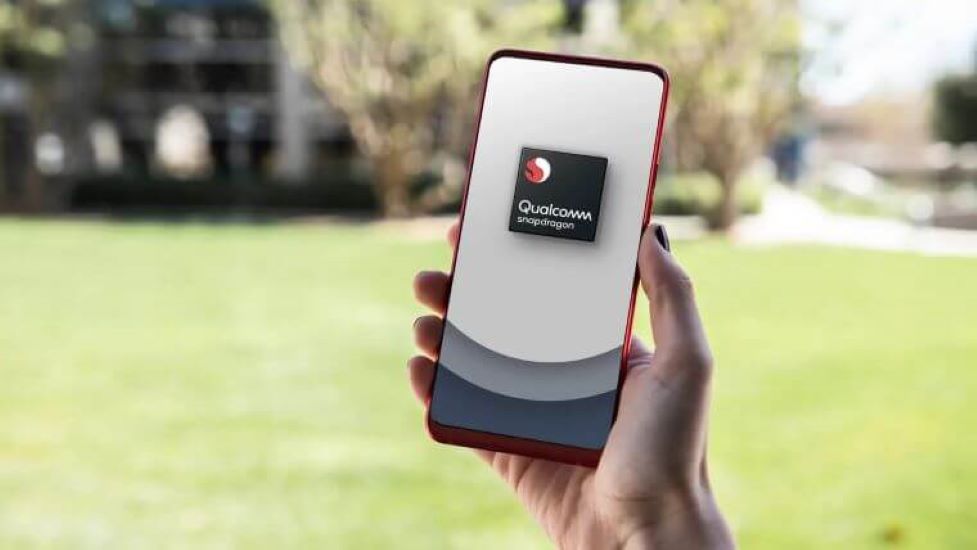 The News: Earlier last week Qualcomm revealed specs for its new Snapdragon 480 5G, the first 4-series mobile platform equipped with 5G. The Snapdragon 480 5G Mobile Platform is focused on enhancing mobile connectivity for the 4-series, expanding its 5G mobile offerings into the budget tier. This serves to make 5G connectivity more widely available, while also delivering the kind of high-speed performance today's mobile users seek, whether working remotely or for entertainment purposes — and at both high- and mid-tier features and price points. Read the full press release from Qualcomm here.
Qualcomm's New Snapdragon 480 5G Mobile Platform Expands the Company's Portfolio Into Budget Tier
Analyst Take: Qualcomm's new Snapdragon 480 5G Mobile Platform is a solid step forward, enabling the proliferation of 5G, and also supporting multiple frequencies, modes, 5G spectrums, with the speed that today's users seek, with both features and pricing that makes it palatable for a wide variety of consumers. With a focus on what the company calls "boundless, borderless 5G" "series-defying performance," along with improved processing that represents big advancements for entertainment, videos, and gaming, along with super-fast connectivity speed to power lifestyles that support users' live-streaming and real-time chatting and sharing demands, this is an exciting step forward.
Qualcomm's Snapdragon 480 5G Mobile Platform Specs
The specs for Qualcomm's 480 5G Mobile Platform include Qualcomm's versatile X51 5G modem, which works with Sub-6 GHz and mmWave, and supports a 2×2 Wi-Fi (dual antenna), 2x GPU (Adreno 619) and CPU (Kryo 460) performance improvements over its predecessor, the Snapdragon 460, and a 70% improvement in AI tasks. The Snapdragon 480 is also the first of Qualcomm's 4-series chips to support Quick Charge 4 Plus, deliver up to 64-megapixel photos, support 120fps FHD+ displays, and offer a triple ISP (Spectra 345) enabling three concurrent cameras. The Snapdragon 480 5G SOC is also built using the more efficient 8nm process.
Other notable features include:
Support for TDD, FDD and Dynamic Spectrum Sharing for global 5G coverage
Qualcomm Sensing Hub, which provides ultra low power hub for audio, voice and sensors, supports multiple always-on voice assistants, multi-mic far-field detection and echo cancellation, and AI-based echo-cancellation (and background noise-suppression) for improved call clarity
Wi-Fi calling (with call continuity between LTE and Wi-Fi)
Qualcomm Signal Boost antenna tuning
Dual Frequency GNSS (L1 and L5) offers increased location tracking accuracy
Qualcomm Sensor-Assisted Positioning
Qualcomm FastConnect™ 6200 (the first 2×2 Wi-Fi 6-ready features in the 4-series, integrated with Wi-Fi subsystem with Bluetooth 5.1, WPA3 Security, and digital FM)
Qualcomm wastes no time, takes advantage of its lead in 5G SOC performance to expand market share into budget handset tier ahead of competitors.
With 5G as a catalyst for change, Qualcomm seems ready to broaden its SOC footprint by reaching down to the mid-priced and budget handsets. This is a notable tweak in Qualcomm's growth strategy, as the San Diego chipmaker has traditionally focused mostly on upper to premium tier phones. This is an interesting and welcome shift on several levels. For starters, Qualcomm bringing a solid 5G SOC into the sub-$150 range is great for both consumers and handset makers. The introduction of a 5G 4-series SOC makes it possible for manufacturers like Xiaomi, Oppo, Motorola, Nokia, and Vivo to bring $125 to $250 phones to a market hungry for affordably priced 5G-capable phones well below $500 — note these are not just sub-6GHz devices, but mmWave-capable as well.
Second, the commoditization of 5G handsets beginning in H1 2021 is great news for carriers, as an acceleration of 5G adoption in the market will help support costly, ongoing infrastructure investments in 5G networks.
Qualcomm appears to be taking advantage of its lead in 5G SOC performance to capture as much handset market share as it can ahead of its competitors. This is not only a smart business strategy for a chipmaker looking to leverage 5G early to accelerate revenue growth with minimal friction from competitors, but it is also a smart ecosystem strategy. Qualcomm can use this opportunity to prove to handset makers that it can become their single source of 5G mobile SOCs at every price point. The advantage of that kind of vertical integration model to Qualcomm customers would be a faster, simpler, more uniform product development process, and a vehicle by which they could in turn, deliver more consistent brand experiences and coherent performance tiers for users.
The risk for Qualcomm and handset makers, however, is that delivering high quality 5G phone specs into low price tiers may end up dragging volume down from mid- and upper-tiers, and essentially cannibalize their own premium products. Case in point, we have already seen a handful of major handset makers prioritize Qualcomm's 765 5G platform over its flagship 865 5G platform, in response to a growing demand for high-performance phones priced slightly below the premium range. The opportunity for a chipmaker like Qualcomm lies in establishing a robust presence at every price tier, rather than focusing on premium tier margins, and making up the difference from a softening demand for premium tier chipsets with higher shipments of high-, mid-, and low-tier chipsets, preferably with high performance benchmarks. The fact that the Snapdragon 480 5G comes equipped with a triple ISP and mmWave support signals that Qualcomm isn't just adopting an also-in posture for the 4 series, but that the company is serious about expanding its footprint in the sub-$200 handset space.
Will handset makers bite? I think so, yes. The growing popularity of budget and good enough phones, particularly 5G capable versions, makes this offering from Qualcomm particularly enticing. Chinese handset makers already familiar with the Snapdragon platform and popular with younger mobile users, like Xiaomi and Oppo, will likely be eager to be among the first to test the Snapdragon 480's performance in the market at scale.
Budget 5G phones powered by the Snapdragon 480 could start hitting the shelves as early as the end of Q1 2021, officially making 2021 the year that 5G device adoption really begins to scale.
For a deeper dive on the New Snapdragon 480 5G Mobile Platform, here's an interview Daniel Newman, my colleague here at Futurum Research, did on Monday for Futurum Tech TV with Kendar Kondap, Qualcomm's VP of Product Management:
Futurum Research provides industry research and analysis. These columns are for educational purposes only and should not be considered in any way investment advice.
Other insights from Futurum Research:
Qualcomm Snapdragon Ride Platform: Unveiling The Great Wall Of Ride
5G, The New Snapdragon Series 4 And Other Exciting Developments For 2021 With Qualcomm's Alex Katouzian – The Six Five Insiders Edition
Qualcomm's New Snapdragon 888 5G Mobile Platform Blurs The Lines Between Smartphone Shots And Pro Photography
Image Credit: Firstpost
The original version of this article was first published on Futurum Research.
Senior Analyst at @Futurumxyz. Digital Transformation + Tech + Disruption. Author, keynote speaker + troublemaker. Opinions are my own. I like croissants.