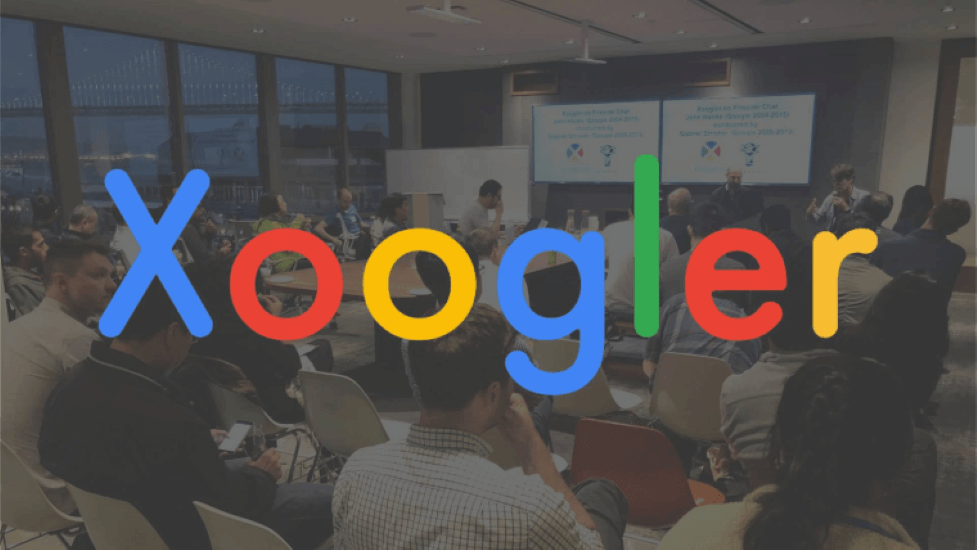 The News: With universities across the country (and across the world) struggling to offer up any semblance of a traditional 'college experience' driven by the COVID-19 pandemic, many college students are opting to take a gap year. But taking a gap year doesn't mean they have to necessarily sit out. That's where Xoogler School comes in. Some current and former Google employees have joined forces to offer a virtual tech school designed to provide a massive assist to college students at a time when they — and their parents — perhaps need it the most. More from CNBC.
Xoogler School — Former Googlers' Virtual Tech School Offering is the Right Thing at the Right Time
Analyst Take: No doubt about it, this is not a great time to be a college student, or a parent of a college student. While some colleges are doing their best to serve up a "business as usual" environment, many are struggling. You read or watch the news, you know. Students everywhere are deferring enrollments, more often at private institutions than public ones. HigherEd reported on a survey done by SimpsonScarborough in early August that 40 percent of new students reported they are either likely or highly likely to not attend any four-year school this fall. An additional 28 percent of returning students remain undecided about returning to classes and 31 percent of returning students reported they would prefer to stay home and take classes remotely (compared to 31 percent of returning students).
Trust is an issue. I thought it interesting to read the survey reported a whopping 75 percent of returning students don't feel as though their schools will take the steps needed to keep them safe (especially schools who are full on expecting students back in person), and only 7 percent of students report that they trust their fellow students to adhere to and follow safety guidelines. Zero surprises there, based on my own experiences in sending my teens to high school and being surrounded by fellow parents sending their kids off to college this month.
Xoogler School
That's why the news of Xoogler School, a virtual tech school offering run by a good of ex-Google employees, caught my eye. Named after Google shorthand for former employees, Xoogler's virtual tech offering is an eight-week course that will let students learn from a wide variety of folks who have spent time in the trenches at Google, arguably one of Silicon Valley's most sought-after tech companies to work for.
Early applications opened this week, and classes begin on September 14th. And it's a cost-effective measure for students as well — the cost of a semester costs about as much as the cost of one class at one of the Ivies. Granted, that's not necessarily cheap, but comparatively, I'd say it's a pretty good bargain. Xoogler School will offer free speaker series and workshops led by volunteers, and the whole program is designed to provide students with real world skills that are designed to help fill the gap between what schools teach and what companies like Google expect when they are hiring they'll need once they enter the workforce.
The Xoogler School offering includes professional skills workshops, OKRs and goal management, interview skills, professional skills workshops, how to get a foot in the door, industry career discussions, and how to develop the right mindset to jump into a job search. Students will build relationships with mentors, be teamed up with Xoogler volunteers to ask questions and talk about what to expect in the workplace, and also be able to take on real-world projects as part of their Xoogler experience.
Xoogler School reports that they can currently manage about 100 students but are confident they can scale quickly (add instructor members) if more students sign up. The school isn't affiliated with Google, but a number of current Google employees and about 150 Xooglers (Google alums) have signed on to teach and mentor students enrolled at Xoogler School. With a community of over 8,500 ex-Google employees excited about this initiative, it's an impressive offering.
If this sounds like something you or a college student near you might be interested in, you can submit an Xoogler School Early Application here.  I'm pretty sure that if I had a college student weighing whether to return to campus or sit it out, especially a young person interested in working in the technology space, I'd be gently suggesting (as one does with young people) that he or she make time to check this out — STAT.
Futurum Research provides industry research and analysis. These columns are for educational purposes only and should not be considered in any way investment advice.
Other insights from the Futurum team:
Google Maps Will Track U.S. Wildfires By The Hour 
Google Extends Work From Home Policy Through End Of June 2021
Google Cloud Announces General Availability Of Its Cloud VMware Engine
Image Credit: Facebook
The original version of this article was first published on Futurum Research.
Shelly Kramer is a Principal Analyst and Founding Partner at Futurum Research. A serial entrepreneur with a technology centric focus, she has worked alongside some of the world's largest brands to embrace disruption and spur innovation, understand and address the realities of the connected customer, and help navigate the process of digital transformation. She brings 20 years' experience as a brand strategist to her work at Futurum, and has deep experience helping global companies with marketing challenges, GTM strategies, messaging development, and driving strategy and digital transformation for B2B brands across multiple verticals. Shelly's coverage areas include Collaboration/CX/SaaS, platforms, ESG, and Cybersecurity, as well as topics and trends related to the Future of Work, the transformation of the workplace and how people and technology are driving that transformation. A transplanted New Yorker, she has learned to love life in the Midwest, and has firsthand experience that some of the most innovative minds and most successful companies in the world also happen to live in "flyover country."