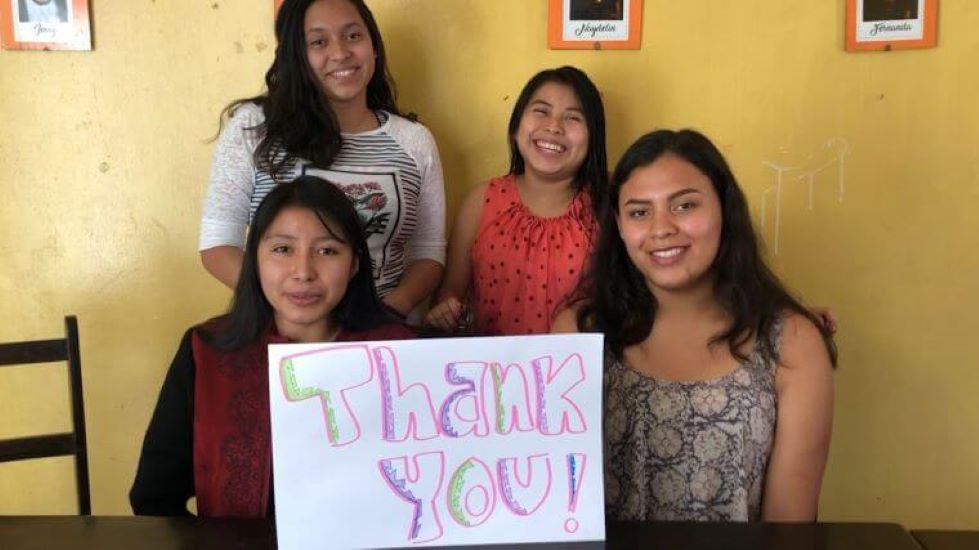 The News: HPE Financial Services donated 300 refurbished laptops to Boys Hope Girls Hope (BHGH), with a goal of helping to bridge the digital divide. BHGH is a nonprofit based in the United States and Latin America focused on helping educate, nurture, and guide young people in need. Read the HPE press release here.
HPE Financial Services Donates Laptops for Remote Learning
Analyst Take: HPE CEO Antonio Neri has been committed to supporting customers since the COVID-19 pandemic swept the world. The news of HPE Financial Services' donation of laptops for remote learning is yet another sign of the company's commitment to providing help where most needed.
As we covered in April of this year, HPE Financial Services donated over $2 billion in financing to help customers with the myriad financial challenges facing them in pandemic times. This "buy now pay later" approach has helped companies move forward with much-needed digital transformation initiatives in spite of the challenges COVID-19 has wrought, accelerating tech investments, helping spur migration to the cloud, and helping with infrastructure investments.
The company has also released a series of return to work technologies designed to help accelerate reopening plans and business recovery. These solutions, deployed by HPE Pointnet Technology Services, include things like social distance tracing and tracking, touchless entry access systems, fever detection technology, workplace alerts and information-sharing, and augmented reality and visual remote guidance designed for use by remote workers in managing maintenance operations remotely. Suffice it to say that HPE has an impressive track record over the course of just the past number of months in going the extra mile for customers.
Laptops Deliver a Solid Assis to BHGH
With this donation of laptops to BHGH, an organization serving more than 1,200 students, HPE has delivered a solid assist. As any of us with children (or teachers in the family) know, times can be challenging when we're adapting to remote learning, sometimes without the technology needed to make that pivot as painless as possible. BHGH supports its young people from their adolescent years, into college, and then continuing on as they launch their careers post-college. The organization also provides residential learning sites and academic support, as well as life and career skills. HPE's donation of these laptops has helped BHGH launch a summer virtual service program for 100 kids, as well as turn its Collegiate Prep Week into a remote conference for 80 graduating seniors across its network.
HPE's Technology Renewal Center
HPE's Technology Renewal Center, located in Andover, Mass is part of HPE's corporate focus on sustainability and the principle of Circular Economy, reusing and recycling IT equipment rather than discarding it. The 300 laptops donated by HPE have been processed by HPE's Technology Renewal Center, and are refurbished, certified pre-owned laptops. I would guess that for the team at BHGH as well as for the young people they serve, this donation marks a very bright spot in what has been some very trying times.
Futurum Research provides industry research and analysis. These columns are for educational purposes only and should not be considered in any way investment advice.
Other insights from the Futurum team:
HPE Reveals Its Plan To Support Customers In The Wake Of COVID-19 
HPE Delivers Return-To-Work Solutions To Accelerate Recovery
Xoogler School — Former Googlers' Virtual Tech School Offering Is The Right Thing At The Right Time 
Image Credit: HPE
The original version of this article was first published on Futurum Research.
Shelly Kramer is a Principal Analyst and Founding Partner at Futurum Research. A serial entrepreneur with a technology centric focus, she has worked alongside some of the world's largest brands to embrace disruption and spur innovation, understand and address the realities of the connected customer, and help navigate the process of digital transformation. She brings 20 years' experience as a brand strategist to her work at Futurum, and has deep experience helping global companies with marketing challenges, GTM strategies, messaging development, and driving strategy and digital transformation for B2B brands across multiple verticals. Shelly's coverage areas include Collaboration/CX/SaaS, platforms, ESG, and Cybersecurity, as well as topics and trends related to the Future of Work, the transformation of the workplace and how people and technology are driving that transformation. A transplanted New Yorker, she has learned to love life in the Midwest, and has firsthand experience that some of the most innovative minds and most successful companies in the world also happen to live in "flyover country."