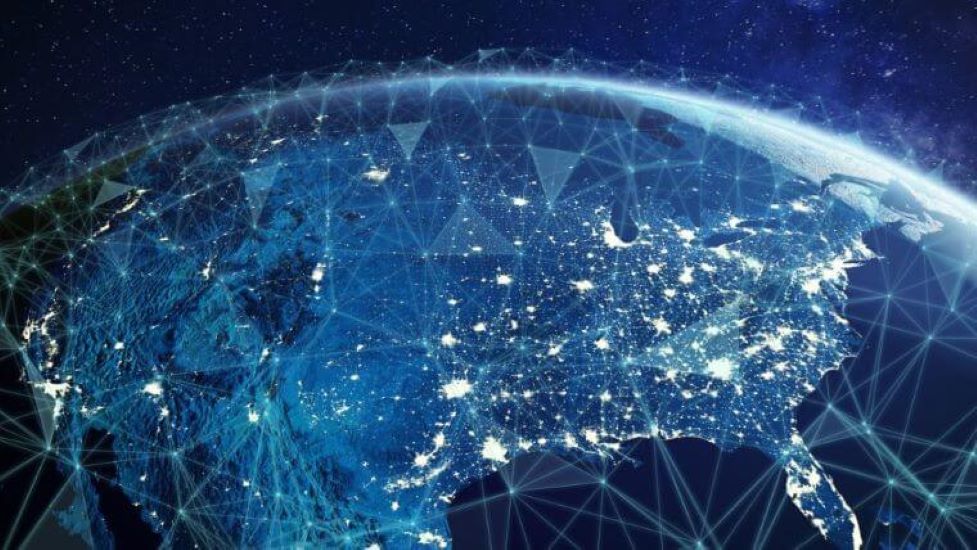 The News: The Open Networking Foundation (ONF) announced the formation of the SD-RAN project (Software Defined Radio Access Network) to pursue the creation of open source software platforms and multi-vendor solutions for mobile 4G and 5G RAN deployments. Initially, the project will focus on building an open source Near Real-Time RAN Intelligent Controller (nRT-RIC) compatible with the O-RAN architecture.
The new SD-RAN project is backed by a consortium of major operators and aligned technology companies and organizations that together are committed to creating a viable open RAN ecosystem. Founding members include AT&T, China Mobile, China Unicom, Deutsche Telekom, Facebook, Google, Intel, NTT, Radisys and Sercomm. Read the full ONF press release here.
ONF SD-RAN Project is Building Open Source RIC Controller and ML/AI-driven xApps Compatible with the O-RAN Architecture
Analyst Take: ONF unveiled its new SD-RAN project to assure SD-RAN is adopted on an open source basis as an integral technology enabler that advances the general mobile industry objective of a universally open 5G ecosystem. ONF is plying its vast ecosystem influence to shepherd SD-RAN toward broader acceptance across the vast arc of the 5G ecosystem including in particular the RAN realm.
ONF is making a substantial marketing effort to assure the 5G ecosystem that the SD-RAN project's development of open source RIC (RAN Intelligent Controller) and xApps align with the O-RAN architecture. To briefly review, the O-RAN architecture, backed by the O-RAN Alliance, advocates building future RANs on the foundation of virtualized network elements, white-box hardware and standardized interfaces that wholly embrace O-RAN's core principle of openness and intelligence. This commitment would seem to be predicated using open source software to build an O-RAN architecture. However, that is not case since O-RAN is a specification that does not require using open source software to build multi-vendor, interoperable, and autonomous RAN technology. At its onset, the SD-RAN project even concedes providing support for proprietary functions in recognition of existing RAN layer realities.
Overall the SD-RAN project's focus and objectives align with various initiatives across the mobile ecosystem, including work taking place within the O-RAN ALLIANCE, the O-RAN Software Community and the TIP OpenRAN Project Group (thereby assuring Facebook's support).
Key to the project is the development of an open source near-real time RIC called µONOS-RIC (pronounced "micro-ONOS-RIC"). µONOS is a microservices-based SDN controller created by the refactoring and enhancement of ONOS, a popular SDN controller for top-tier production networks globally. µONOS-RIC is built on µONOS, ensuring a cloud-native design supporting active-active clustering for scalability, performance and high availability along with the real-time capabilities required for intelligent RAN control.
ONF's SD-RAN Project is Out of the Starting Gate but Needs to Run More
To its credit, ONF has already enlisted heavy-hitters, including top-tier CSPs AT&T, China Mobile, China Unicom, Deutsche Telekom, and NTT. I believe the CSPs have the greatest incentive to advance greater SD-RAN ecosystem support as the RAN layer continues to run primarily on a proprietary basis with major RAN vendors, such as Ericsson, Huawei, and Nokia, paying lip service to supporting openness in the RAN layer, but continuing to be vocal about its complexities and risks. In sum, the traditional RAN vendors are resistant to rendering the RAN layer more open since it would inherently undermine their otherwise reliable revenue streams based on fundamentally proprietary implementations.
ONF has already on-boarded RAN suppliers Radisys and Sercomm to boost the SD-RAN cause at the starting gate. I believe it is critical for ONF to also enlist open RAN specialists, such as Altiostar, Mavenir, and Parallel Wireless to support its SD-RAN project because it would seem peculiar from a 5G ecosystem perspective that they are not enlisted as part of the cause.
Among the major RAN suppliers, I foresee Nokia as a candidate to join ONF's SD-RAN project and lending greater ecosystem influence. Nokia is already the first top-tier RAN supplier to join the Open RAN Policy Coalition and O-RAN Alliance, including co-chairing O-RAN Alliance workgroups that are defining the near real-time RIC as well as Open Fronthaul Interface. For Nokia to join up in the near-term is plausible, and can prove a game changer for accelerating SD-RAN consideration and adoption in 2021.
The CSPs need to flex their ecosystem muscle to pull through more critical supporters including RAN vendors such as Nokia, Altiostar, and Mavenir, 5G chipset vendors such as Qualcomm and Marvell, as well as more like-minded CSPs. CSPs need to broaden open source SD-RAN and xApps support since they are essential components in fulfilling the open 5G vision (or at least substantially more open than today's RAN layer). This is vital to drastically reducing dependencies on closed system implementations and meeting top-priority organization-wide objectives like significantly lowering CapEx budgets and boosting business agility.
Interestingly, ONF indicated that the SD-RAN project's most compelling use case at its onset is potentially the enterprise 5G/LTE proposition. Fortified by ONFs Aether initiative, ONF describes Aether as the first open source Enterprise 5G/LTE Edge-Cloud-as-a-Service platform (ECaaS). Aether is being developed to provide mobile connectivity and edge cloud services for distributed enterprise networks.
Aether is targeted at multi-cloud deployments and simultaneously supports wireless devices over licensed, unlicensed, and lightly-licensed spectrum such as CBRS (Citizens Broadband Radio Service). Aether is not directly featured in the SD-RAN Project kickoff announcement however, stay tuned as ONF strengthens ECaaS capabilities to further boost SD-RAN use cases in enterprise environments.
The growing adoption of private DIY LTE/5G networks across the enterprise realm should give CSPs even more incentive to drive the mobile ecosystem to open 5G models.
ONF's SD-RAN Project: Key Takeaways
I expect ONF's new SD-RAN project to be a work in progress after a flourishing start. The SD-RAN community is targeting early 2021 for the first field trial, collaborating with RAN vendors to incorporate RU (radio unit) /distributed unit (DU)/CU (centralized unit) components aligned with implementing xApps to validate SON (self-organizing network) and RRM (radio resource management) functionality.
This is important, as my conversations with 5G fixed wireless access (FWA) specialists, for instance, indicate SON (and RRM) are pivotal in current and near-future FWA deployments with ML/AI warming up and waiting in the wings to power 5G innovation in areas like SD-RAN further out. Overall, I anticipate ONF has the ecosystem pull and the open source pedigree required to make the SD-RAN project a long-term success.
Futurum Research provides industry research and analysis. These columns are for educational purposes only and should not be considered in any way investment advice.
Other insights from Futurum Research:
Ericsson's 5G Supply Chain Credentials are Fortified with Breakthrough Delivery of 5G mmWave Base Station to Verizon
MEF SASE Services: MEF Enlarges MEF 3.0 to Define SASE Services, Dramatically Boosting SASE Cause
Exploring Qualcomm's Vital Position in the 5G Ecosystem – The Six Five Insiders Edition
Image Credit: Telecoms Tech News
The original version of this article was first published on Futurum Research.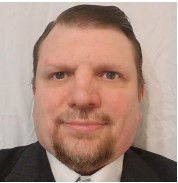 Ron is an experienced research expert and analyst, with over 20 years of experience in the digital and IT transformation markets. He is a recognized authority at tracking the evolution of and identifying the key disruptive trends within the service enablement ecosystem, including software and services, infrastructure, 5G/IoT, AI/analytics, security, cloud computing, revenue management, and regulatory issues.