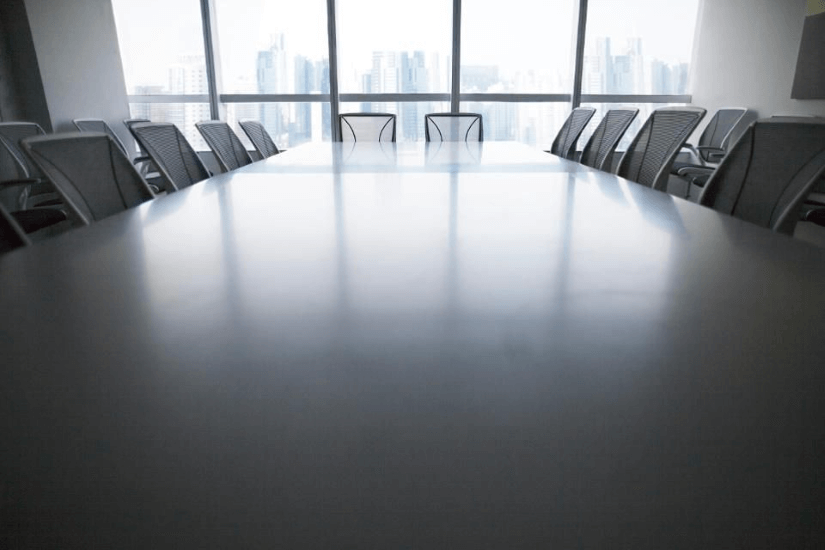 We talk a lot about key stakeholders in digital transformation. Usually, that means a discussion about members of the C-suite, or other leaders and executives that need to "walk the walk" so employees will get onboard with the change digital transformation inevitably brings. But what about your Board members? For digital transformation to be, well, transformational, board members will need to be fully engaged—and informed—regarding tech advancement, as well. The good news: what your board needs to know about tech isn't complicated. And it shouldn't be a hard concept to sell.
Start with Value
We're in an age where legacy-era ideas (and tech) co-exist with the multitude of new technologies and business models that digital transformation brings. As such, we can't expect everyone on our board, or within our company, to understand tech jargon. What board members do understand: business. Numbers. What your board needs to know about tech advancement starts with value. This is where analytics and other research can come into play. How much time will it save? How many processes can it improve? How much faster will you be able to hire a new recruit or close a business deal? None of these requires an explanation regarding how a certain algorithm works, or why you're choosing the cloud or server technology that will work best for your company. What your board needs to know is simply what your company needs to operate successfully.
You've already sold employees and other key stakeholders on the value of tech, it shouldn't be too difficult to tweak the narrative and sell it to the board too.
Keeping up with the Competition
The worst thing you can do in digital transformation is play ostrich—pretending you don't see how rapidly your competitors and the greater industry are advancing 24/7. Just ask the taxi industry or movie rental business. The world of tech is working at a breakneck clip. If your company falls behind, the results will be exponentially terrible. That's why what your board needs to know about tech includes what your competitors are already doing. Again, this shouldn't be a list of the types of technology your competition is using. It should be about the ways your competitors are converting more leads, stealing your customers, reaching more people, personalizing marketing materials more effectively, and disrupting the industry. Yes, even if you're afraid it will make you look bad, you need to be honest about where your company is falling short. That's the only way to bring it up from behind.
Having an up to date competitor analysis is crucial. You should be prepared to explain what your competitors are doing at any time.
Brand Transparency is Good for Consumers and For You
I've said it before, but digital transformation is all about customer experience, and that experience translates into "brand on steroids" as customers share what they've experienced with your company on social media, Yelp, and by word of mouth. There is literally no stopping the truth about your brand from getting out in digital transformation. What your board needs to know about tech is that transparency is GOOD in digital transformation. It's an opportunity for your brand to stand above the crowd by informing customers what kinds of data you're tracking and offering them a chance to opt-out if they want to. It's a chance to gain free advertising through happy customers sharing stories on social media. It's a chance to create a brand that is easily identifiable—and to whom customers are insanely loyal. That's what tech can do in digital transformation.
Especially in light of all of the data breaches in recent years and privacy issues that major companies have had, transparency has never been more important. Be more like Tylenol and less like Toyota. Be open and honest about the tech you use, the data you collect, and how you use it. Unless you have a proprietary secret like the recipe for Coca-Cola, I don't see a lot of reason in hiding information from your consumers. While your board may be concerned about reputation, it's critical to assert that NOT saying anything about your brand could be equally as harmful as saying too much.
Data-Driven Decisions
This should be a no-brainer for your board, but you may still experience resistance due to legacy-era (ego-driven) thinking. What your board needs to know about tech is that your company will be using it to make smarter, faster, more informed decisions. Data, technology, AI, machine learning, when used correctly, can help you decide where to build your next store and which product should be developed next, who you need to hire, if there's a surplus in the supply chain, if employees are spending too much time on a project, if you're spending too much on overtime, etc. There's a multitude of information that you can glean from your technology that you use to advance your company. Your board needs to know that tech can also help scale your company. That Tech, when developed fully, can be trusted to grow your company in ways that human beings may never truly understand. That data is nothing without action. That your company will be using tech to make decisions because it must to stay competitive in today's marketplace.
Pulling your board into the tech circle should enhance the momentum of your digital transformation, not detract from it. I'm not saying you need to add a bunch of tech execs to your board team, by any means. What I am saying is that there is a large chance your board will need some coaching so that they can support you and your company in the best way they possibly can. What your board needs to know about tech is at the very least, enough to prevent them from holding you back.
The original version of this article was first published on Forbes.
Daniel Newman is the Principal Analyst of Futurum Research and the CEO of Broadsuite Media Group. Living his life at the intersection of people and technology, Daniel works with the world's largest technology brands exploring Digital Transformation and how it is influencing the enterprise. From Big Data to IoT to Cloud Computing, Newman makes the connections between business, people and tech that are required for companies to benefit most from their technology projects, which leads to his ideas regularly being cited in CIO.Com, CIO Review and hundreds of other sites across the world. A 5x Best Selling Author including his most recent "Building Dragons: Digital Transformation in the Experience Economy," Daniel is also a Forbes, Entrepreneur and Huffington Post Contributor. MBA and Graduate Adjunct Professor, Daniel Newman is a Chicago Native and his speaking takes him around the world each year as he shares his vision of the role technology will play in our future.