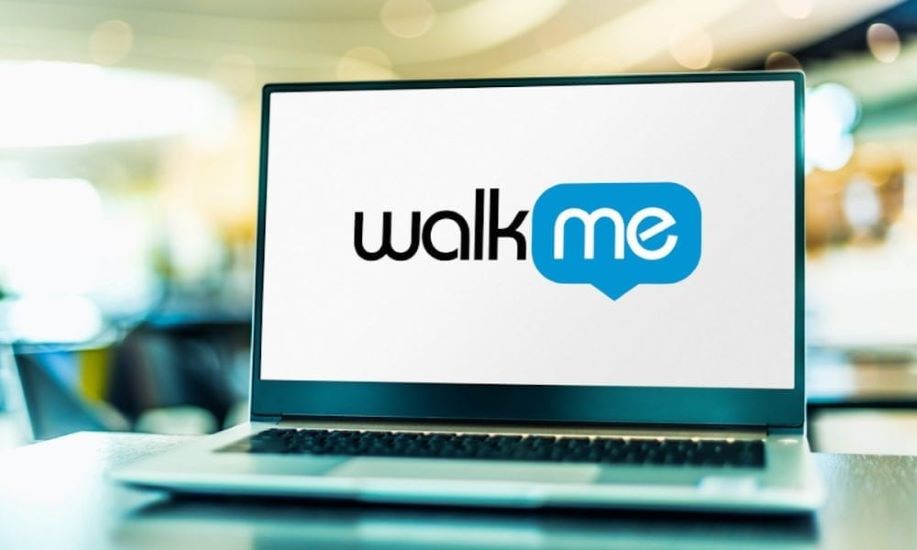 The News: WalkMe (WKME, NasdaqGS), which provides tools for customers to drive their digital transformations with its Digital Adoption Platform (DAP), announced its Q4 and Full Year 2021 earnings, which saw a mix of strong revenue and subscription growth and a larger non-GAAP operating loss. The company continues to show growth trends and is beefing up its business relationships with Accenture and other partners, which are moves aimed at bolstering sales and share prices. Read the full press release from WalkMe here.
WalkMe Q4 and Full Year 2021 Earnings Report Sees Q4 Revenue Increase 37% as Subscription Revenue Rises 39%
Analyst Take: During WalkMe's Q4 full year 2021 earnings call this week, Chief Financial Officer Andrew Casey gave a snapshot of WalkMe's Q4 and full year 2021 results. Here's a quick look:
Fourth quarter non-GAAP revenue of $53.3 million, up 37 percent from $39 million for the same quarter one year ago, beating analyst estimates of $51.8 million.
Fourth quarter non-GAAP subscription revenue of $48.6 million, up 39 percent from $35 million a year ago.
Non-GAAP operating loss for the fourth quarter was $18.9 million, or 35 percent of total revenue, compared to a net loss of $9.5 million, or 24 percent of total revenue, for the same quarter in 2020.
Non-GAAP net loss per share for the fourth quarter was 23 cents per share, compared to a net loss per share of 13 cents per share in the same quarter one year ago. The 23 cent per share loss was higher than analyst estimates of a 21 cent per share loss.
Full-year 2021 revenue came in at $193.3 million for WalkMe, up 30 percent from the $148.3 million booked in 2020.
Full-year 2021 subscription revenue was $175.3 million, up 35 percent from $130.3 million one year ago.
Full-year non-GAAP operating loss for WalkMe was $50.2 million, or 26 percent of revenue, compared to $29.1 million, or 20 percent of total revenue, in the prior year.
With WalkMe still in growth and customer-acquisition mode in a market where their core product is still being discovered by new customers and segments, we believe its financial performance was noteworthy for both the quarter and year. Fortunately, WalkMe doesn't have to face supply chain issues with its own products, although many target customers who are facing such troubles today are perhaps distracted by those issues and have not yet discovered or adopted Digital Adoption Platforms for their own operations. To our way of thinking, this is a good thing, as that's indicative there's a future market still out there, which continues to bode well for WalkMe's growth opportunities.
WalkMe's Digital Adoption Platform is Still in Growth Mode
Founded in 2011, WalkMe's Digital Adoption Platform is very much still in growth mode — and that's exciting. Our team here at Futurum Research has tracked WalkMe very closely for the last number of years and we are seeing an increasing number of customers discover how a DAP can make it easier for both their operations and their employees to adopt and use new software and other digital tools as well as the specific value proposition the WalkMe DAP has to offer.
As the COVID-19 pandemic brought businesses and the world to a standstill in March of 2020, every business had to ramp up their digital transformations immediately, which continues to be a struggle for many. These digital transformation moves were already on the roadmaps of many companies before the pandemic, but they were being scheduled for adoption over the next five to 10 years. The pandemic and a quick pivot to work from home meant those transformations largely had to be quickly accelerated and that acceleration continues at a rapid pace. That's where we see great potential for WalkMe's DAP.
This product category is still new for many prospective customers and they have much to learn about the existence of such tools and how they truly make their digital transformation pathways easier to follow and deliver significant bottom line business value in the process.
WalkMe's code-free, cloud-based DAP is an attractive solution and that's why we're seeing revenue growth and increased adoption. More customers are realizing that they do not have to take on massive and complex digital transformations by themselves. WalkMe's platform gives customers the abilities to plan, measure, and accelerate their digital transformations by improving the use and configurations of their existing and future business software applications which drive their operations.
WalkMe's platform aims to improve user experiences, productivity, and efficiency for employees and customers, which is obviously an enticing value proposition for a wide range of customers. From a business value standpoint, when a DAP can help facilitate and expedite adoption and also play a key role in maximizing the ROI of an organization's technology spend, we think it's a no-brainer.
What's Ahead for WalkMe: Continued Enterprise Focus, Subscription Growth, Strategic Partnerships
What's ahead for WalkMe? We know from experience that the company's executive team is laser focused on maintaining and building on its already healthy revenue and subscription growth, while also working to bring its share prices into positive territory.
That revenue and subscription growth is seen in WalkMe's ARR reported for the fourth quarter of 2021, which grew by an impressive 34 percent over the same period in 2020 to $219.6 million.
There is still a lot of growth here for the company to secure and CFO Casey laid out some of the company's plans in the earnings call. One area of continued strategic focus is doubling down on changes made to WalkMe's go-to-market strategy a year ago, which shifted to focus on large commercial and enterprise customers, who often need help as they struggle with their digital transformations and for whom there is great benefit to be derived from a DAP. On that front, Casey remarked, "It is these customers who have cross-organizational and multi-application business processes that benefit most from the WalkMe platform. As a result, he noted the company's main growth markets continue to focus on Digital Adoption Platform customers in all markets, as well as in expansion in federal, partner, and international markets.
WalkMe reported the addition of 14 net new enterprise-wide Digital Adoption Platform customers in the fourth quarter, giving the company a total of 126 enterprise customers for the platform. As we covered following WalkMe's year-end industry roundtable event in late January, the company's focus on making significant inroads in the enterprise space has — and clearly continues to — be paying off. Strategic partnerships with industry giants SAP and Deloitte are no doubt playing a role here and the fact that today WalkMe has clients spending over $1 million a year with the company — up from $19 a month when the company launched — is a testament to the value a DAP can deliver.
On this earnings call, WalkMe announced the expansion of its strategic alliance with Accenture. Our team has been closely following WalkMe for the last several years and we believe these strategic alliances are a smart move, and one that that can certainly accelerate WalkMe's ability to get its products, services, and new ways of thinking out more rapidly. Strategic partnerships of this nature are quickly becoming the norm in the technology ecosystem, and with good reason. In the case of WalkMe, the potential for service expansion that comes by partnering with well-known and trusted global partners like SAP, Deloitte, Accenture and others will no doubt boost WalkMe's ability to gain more market share more rapidly. As organizations continue to build their technology stacks and those ecosystems get increasingly complex, a DAP is quite likely going to be the final piece of the puzzle as it relates to organization-wide adoption, measurement, maximization of technology investments, ability to scale, and beyond.
For a deeper dive into WalkMe's market, check out this Futurum Tech Webcast featuring Futurum principal analyst Daniel Newman and WalkMe's Chief Revenue Officer Shane Orlick, talking about managing app sprawl in the workplace and the benefits WalkMe's customers are experiencing.
Disclosure: Futurum Research is a research and advisory firm that engages or has engaged in research, analysis, and advisory services with many technology companies, including those mentioned in this article. The author does not hold any equity positions with any company mentioned in this article.
Other insights from Futurum Research:
It's Time to Drive Transformation with Data: A Retrospective on WalkMe's Year-end Industry Roundtable
Understanding the Role Humans Play in Digital Adoption with WalkMe's Rafael Sweary – Futurum Tech Podcast Interview Series
WalkMe Gets a Nod from Microsoft, Runs Atop Dynamics 365 Platform
Image Credit: PVMNTS.com
The original version of this article was first published on Futurum Research.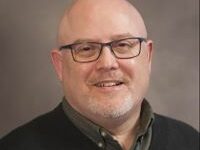 Todd is an experienced Analyst with over 21 years of experience as a technology journalist in a wide variety of tech focused areas.
Shelly Kramer is a Principal Analyst and Founding Partner at Futurum Research. A serial entrepreneur with a technology centric focus, she has worked alongside some of the world's largest brands to embrace disruption and spur innovation, understand and address the realities of the connected customer, and help navigate the process of digital transformation. She brings 20 years' experience as a brand strategist to her work at Futurum, and has deep experience helping global companies with marketing challenges, GTM strategies, messaging development, and driving strategy and digital transformation for B2B brands across multiple verticals. Shelly's coverage areas include Collaboration/CX/SaaS, platforms, ESG, and Cybersecurity, as well as topics and trends related to the Future of Work, the transformation of the workplace and how people and technology are driving that transformation. A transplanted New Yorker, she has learned to love life in the Midwest, and has firsthand experience that some of the most innovative minds and most successful companies in the world also happen to live in "flyover country."