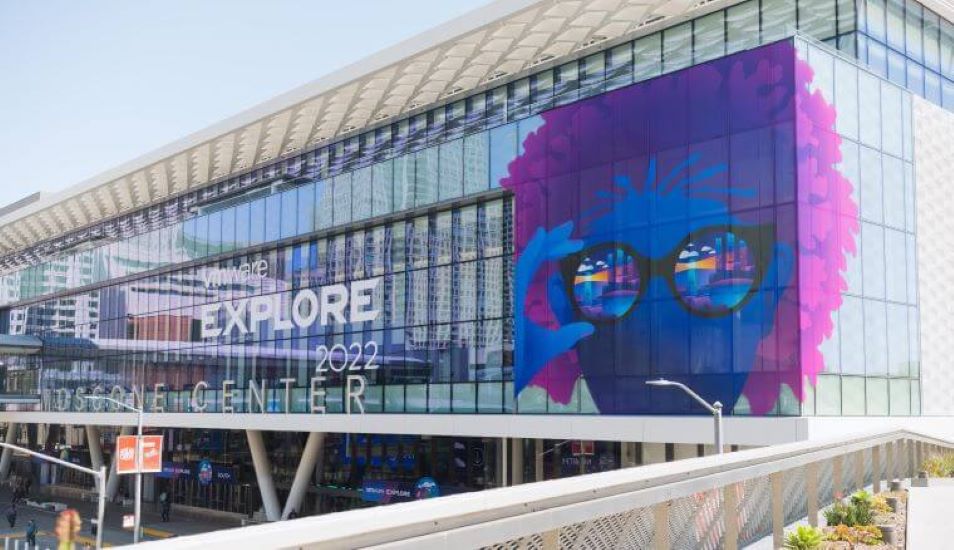 The News: VMware's annual conference was last week and the event saw a controversial rebranding from the previous VMware World to the current VMware Explore moniker. For more details of the event check out the company's site.
VMware Explore 2022 Event Recap: New Name, New Solution Portfolio, New Alliances
Analyst Take: I attended VMware's VMware Explore event a little over a week ago, the company's first in-person event since 2019. Some relatively big news was the VMware's pivot from the previous VMworld branding to this newer iteration, WMware Explore. It was interesting to see rebrand considered such a big deal, but I also see the strategy in play, positioning the event as more of an ecosystem style event rather than a single vendor conference. It's clear the company wants to position itself at the epicenter of the hybrid, multi-cloud world and hopes that in the coming years they can both highlight and leverage this ecosystem.
The Broadcom VMware Acquisition That We Mostly Didn't Discuss
The first hour of the Analyst focused track at Explore was dedicated to answering questions about the proposed Broadcom acquisition, although it was a more a matter of elegant sidestepping of questions while trying to be transparent. VMware CEO Raghu Raghuram did a great job of providing as much insight as possible, while obviously respecting the legal and regulatory constraints of a pending deal.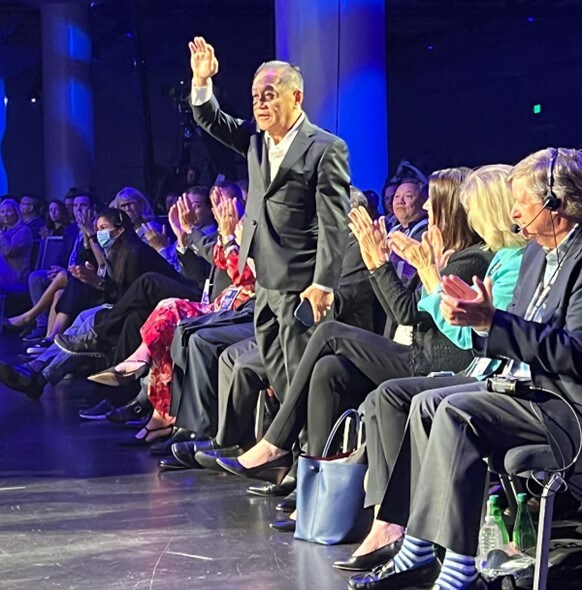 Broadcom CEO Hock Tan also joined the opening keynote sessions, receiving a round of applause from the audience. He didn't join the proceedings on the main stage, preferring instead to watch the VMware leadership team deliver their key messages to a packed crowd.
We didn't get any further insight on the plans that Broadcom has for VMware should the deal gain regulatory approval and close, but I did get the chance to speak to a number of my industry analyst peers and I don't subscribe to the conventional wisdom.
The Broadcom Story We Don't Hear Enough About
Broadcom is a spectacularly successful company. Well run from a financial governance perspective, Broadcom has driven a large part of its strategy in the software space over the last decade or so by acquiring companies such as CA, Brocade, and Symantec. However, this is only half the story.
Broadcom has engaged in a significant amount of pure R&D, especially in the hardware side of its business. From our discussions with senior execs in what used to be the CA business, the level of investment by Broadcom has been significant. A prime example would be the Broadcom Mainframe Software Division's investments in its 'Beyond Code' initiative, where the company has amongst other things invested heavily in skills and training for mainframe professionals.
This investment focus is not getting the traction it deserves and we expect to see Broadcom lean into repositioning its corporate messaging to highlight investment, innovation, and R&D-focused efforts in the months ahead.
VMware's New Corporate Messaging: From Cloud Chaos to Cloud Smart
A raft of new executives, including a still relatively new Senior VP and CMO Laura Heisman, who joined the company 6 months ago from GitHub, were keen to position a new corporate narrative and position VMware at the heart of a key challenge facing many enterprise clients, namely how do these enterprises roll out a hybrid multi-cloud strategy at scale. Raghu Raghuram outlined the new corporate messaging in a blog post published in conjunction with the event. This new messaging is centered on three phases. These are:
Phase 1: Cloud First. The first phase is simple: Cloud First describes what has already happened: the first wave of adoptions of public cloud that began 10+ years ago. The initial focus for organizations in moving to the cloud was on building customer-facing mobile apps in a single cloud. This first wave of cloud innovation drove significant advances in systems of engagement and how businesses engage their customers on the web and mobile apps. Then came a shift from the single-cloud deployment model to a multi-cloud model, with VMware quoting research that says 75% of organizations are now relying on two or more public clouds. This makes sense for a variety of reasons, namely best-of-breed solutions, avoiding lock-in, and resiliency amongst others driving multi-cloud adoption.
Phase 2: Cloud Chaos. Phase two, Cloud Chaos, is where we are at present. This is the current state of cloud deployment, with many large scale deployments mired in complexity and delays. Many organizations are reporting that building new apps is slow and cumbersome, and managing their entire app portfolio across disparate clouds is both difficult and expensive. This is not surprising, as each cloud requires proprietary tools that are siloed and incompatible with one another.
Phase 3: Cloud Smart. Phase three is Cloud Smart, which is where organizations collectively aspire — and need — to be. The desired destination of every multi-cloud journey is a more sophisticated, mature approach where organizations have the freedom to select the right cloud for the right app, based on the needs of the individual app. Customers I talk with who have successfully achieved a cloud-smart approach tend to describe three big shifts that drove their moves from the early days up until now, so this messaging seems based on customer reality rather than marketing speak.
I believe this messaging will resonate with enterprises struggling to fully deploy a multi-cloud strategy and will form a solid bedrock for VMware to position its cloud management solutions in the quarters ahead.
VMware's Aria Portfolio — Designed to Advance Multi-Cloud Management
At VMware Explore 2022, VMware announced the launch of a new solution portfolio called VMware Aria. Aria is designed for cloud-native and multi-cloud management across three categories – VMware Aria Cost powered by CloudHealth, VMware Aria Operations, and VMware Aria Automation.
VMware Aria is an ambitious scope for VMware to aim for and looks to cement the company at the epicenter of development, delivery, DevSecOps, and lifecycle of cloud-native apps in the VMware Tanzu platform. At the core of Aria is VMware Aria Hub, which provides centralized visibility and a control plane to manage a holistic multi-cloud environment. It also leverages the also newly announced VMware Aria Graph to provide a common definition of applications, resources, roles, and accounts.
VMware Aria Graph is a graph-based data store that captures the resources and relationships of a multi-cloud environment. Architected for the operational challenges of cloud-native applications and environments, VMware Aria Graph aims to deliver a single source of truth that is updated in near-real time.
Leveraging a fundamentally different architecture to capture many-to-many relationships, scale to hundreds of millions of objects, and be updated in near-real time, VMware Aria Graph meets the multi-cloud management requirements of the largest and most demanding enterprise. Key capabilities of VMware Aria Graph include:
Scalable – supporting enterprise-wide cloud-native environments and scaling to hundreds of millions of nodes
Graph data store captures the many-to-many relationships and dependencies
Enables viewing historical configurations, critical in root cause analyses
Event-based collection – Captures change events whenever they happen at full granularity
Federated and modular architecture – enables aggregation of data from any source
Plug-and-play approach allows connectivity to data from third-party tools
Aligns operational data on a single, holistic source of truth, enabling teams to make better decisions and work more efficiently
Unified GraphQL API – simplifies consumption by both developers and ops teams
Establishes a single, dev-friendly, consistent interface to multi-cloud environments
As I mentioned earlier, I see VMware Aria as an ambitious play by VMware, clearly seeking to position the company as the answer to the complexity of cloud that organizations are facing and provide an approach to the difficult-to-solve management challenges that cut across today's complex, distributed environments. VMware Aria represents a new, single Cloud Management offering and I expect the company to build on this initial announcement in the quarters ahead.
IBM Cloud and VMware Continue their Relationship and Joint Investment
VMware workloads are strategically important to IBM cloud. It was no surprise that that IBM followed the path set by the industry and took the opportunity of the VMWare Explore 2022 event to launch a series of updates to its relationship with VMware and highlight its new offerings.
IBM announced an expanded partnership to help clients and partners modernize mission-critical workloads and expedite time to value in hybrid cloud environments. The strategic relationship includes IBM Consulting as a VMware deployment partner, with the companies looking to collaborate and deliver jointly engineered solutions as well as go to market efforts.
A specific focus is in regulated industries such as healthcare, financial services, and the public sector where the complexity, cost, and risk of migrating, managing, and modernizing mission-critical workloads in the cloud are further complicated by strict regulatory frameworks
"In today's market, organizations want to modernize and transform operations quickly. But modernization and innovation cannot come at the cost of security and trust built with clients," said Howard Boville, Head of IBM Cloud Platform.  "Together, IBM and VMware are supporting our mutual clients in regulated industries by offering something no two other companies are delivering– to more easily leverage hybrid cloud services securely — wherever and however they wish to run them."
Ecosystem partnerships such as the one between IBM and VMware are critical to helping some of the world's most influential companies modernize their workloads, with a focus on security and efficiency while also providing choice in how to deploy and manage them. This news builds on the longstanding relationship between IBM and VMware, having collaborated over the past 20 years to help clients realize their technology goals.
One announcement that did stand out was the availability of IBM Cloud Satellite wherever VMware Applications run. For workloads that are required to remain on-premises, IBM Cloud Satellite now supports VMware workloads, bringing the enhanced security of IBM Cloud services to the client's datacenter. I see the pedigree of IBM in hybrid cloud environments and VMware as a compelling solution for many customers.
Lumen Looks to Further Secure VMware Environments
Also announced at VMware Explore 2022 was a Secure Access Service Edge (SASE) offering from Lumen, the recently renamed Century Link.
Lumen is positioning its newly announced SASE solutions as simplifying the purchase and management of leading SD-WAN and security software and providing this as a service to customers.
Enterprises are facing increasing pressure to digitally transform and innovate, all while the security landscape is becoming more challenging. Therefore, adapting to the dynamic risk management challenges is a stress point for many enterprises. This requires new technologies, newly developed business practices, and both holistic and pragmatic approach to security. Lumen's SASE Solutions are attractive, and can be an important first step to help organizations enable digital transformation, while also reducing operational security exposure.
The new approach by Lumen provides customers a simplified solution to upgrade their network and cybersecurity posture, especially those with distributed or hybrid workforces.
Lumen SASE focuses on partners through the new marketplace approach with Fortinet and VMware being the first partners to offer software, on-premises equipment, remote access clients, and Cloud Security Gateways for SD-WAN and information security services. Given its global network infrastructure footprint, cybersecurity knowledgebase, and what will become a comprehensive list of partner software to make it easy for enterprises to choose the best solution for their needs and to quickly configure or modify services as their businesses grow and transform, Lumen is well positioned.
NetApp Partners with VMware and AWS
NetApp also took the opportunity to launch a new VMware-focused solution in collaboration with AWS at the VMware Explore 2022 event. The company announced the availability of Amazon FSx for NetApp ONTAP with VMware Cloud on AWS, which will be a tongue twister in equal measure for the respective sales teams.
The solution is positioned as the first native AWS cloud storage service certified and supported as a supplemental datastore for VMware Cloud on AWS. During a briefing, all three vendors were keen to stress that enterprises will be able to quickly, easily, and cost-effectively move their enterprise, data-demanding workloads to VMware Cloud on AWS.
The solution provides a fully managed shared storage on AWS with the capabilities of ONTAP that have been deployed by over 20,000 customers globally. It also allows organizations to easily migrate applications and run them on AWS, with ONTAP's storage workflows and data management capabilities, regardless of their on-premises storage provider. The key point in this approach is that it allows organizations to scale cloud storage independent of cloud compute. For many, the ability to leverage the data management, protection, and efficiency benefits of ONTAP they have been using on-premises today will also be compelling. New benefits from this certified and supported offering include improved speed, cost control, and efficiency.
I expect many customers, especially those with existing ONTAP deployments on-premises, to consider deploying this solution as they look to control storage costs and facilitate a transition to a storage-aaS approach that isn't encumbered by the linkage with compute scalability.
Wrapping Up and What's Ahead
As I mentioned to Business Insider when I got the chance to talk to their reporter at the event, I think the growth trajectory that VMware is on lags behind its peer group, languishing in the high single digits. It was only a matter of time before they were acquired post spin out from Dell.
VMware will need the deep pockets of Broadcom and the ability to innovate and invest at a scale that is its hallmark to have this customer base pivot with to a hybrid multi-cloud world.
VMware Aria is an ambitious project with a huge surface area and while the strategy is solid, I see this solution being challenged by both traditional competitors, as well as a myriad of open-source-based solutions. When you couple this with where the company is competing with Tanzu for the hearts and minds of cloud-native deployments, the role of VMware in a hybrid multi-cloud is by no means assured.
VMware has a loyal customer base that has invested heavily in its virtualization and management tools over the last 20+ years and a proven track record of delivering for both the senior IT decision maker as well as the admin level.
Broadcom will be acquiring a solid, well-positioned tier one software vendor that is needing further investment to support its plans to dominate the control plane of hybrid multi-cloud. There's much opportunity ahead if the company, and its soon to be parent, are up to the challenge.
Disclosure: Futurum Research is a research and advisory firm that engages or has engaged in research, analysis, and advisory services with many technology companies, including those mentioned in this article. The author does not hold any equity positions with any company mentioned in this article.
Analysis and opinions expressed herein are specific to the analyst individually and data and other information that might have been provided for validation, not those of Futurum Research as a whole.
Other insights from Futurum Research:
VMware Posts Solid Q2 Earnings Ahead of Broadcom Acquisition 
VMware and McLaren Race to Fuel Multi-cloud Innovation and App Flexibility
VMware Extends Wipro and Atos Partnership
Image Credit: VMWare
The original version of this post was first published on Futurum Research.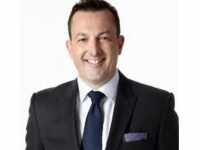 Steven Dickens is Vice President of Sales and Business Development and Senior Analyst at Futurum Research. Operating at the crossroads of technology and disruption, Steven engages with the world's largest technology brands exploring new operating models and how they drive innovation and competitive edge for the enterprise. With experience in Open Source, Mission Critical Infrastructure, Cryptocurrencies, Blockchain, and FinTech innovation, Dickens makes the connections between the C-Suite executives, end users, and tech practitioners that are required for companies to drive maximum advantage from their technology deployments. Steven is an alumnus of industry titans such as HPE and IBM and has led multi-hundred million dollar sales teams that operate on the global stage. Steven was a founding board member, former Chairperson, and now Board Advisor for the Open Mainframe Project, a Linux Foundation Project promoting Open Source on the mainframe. Steven Dickens is a Birmingham, UK native, and his speaking engagements take him around the world each year as he shares his insights on the role technology and how it can transform our lives going forward.