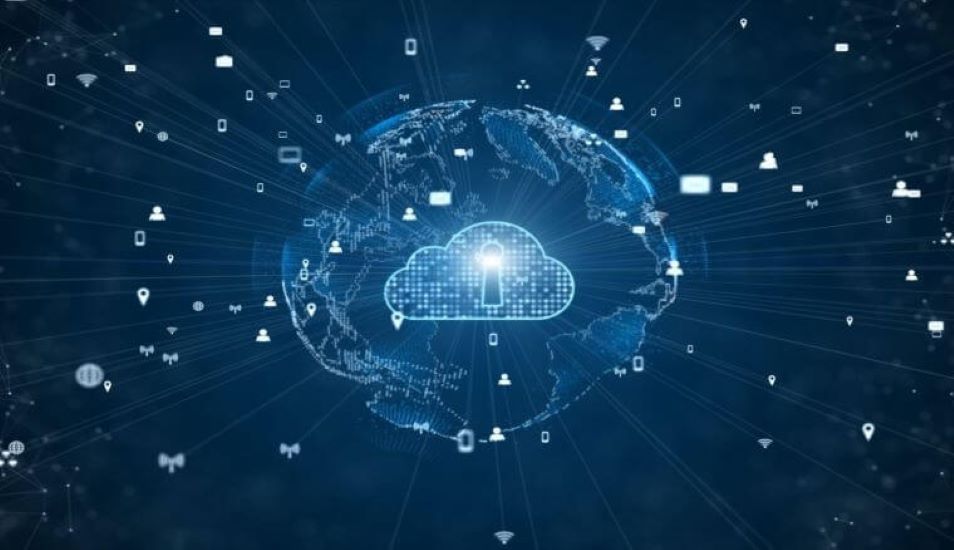 The News: Juniper, a provider of secure, AI-driven networks, announced that the company is continuing its investment in the Secure Access Service Edge (SASE) market with the introduction of Juniper Security Director Cloud, a cloud-based portal that distributes connectivity and security services to sites, users, and applications, as well as managed customers' SASE transformations.
Juniper Security Director Cloud is designed to bridge organizations' current security deployments with their future SASE rollouts by providing security that is managed anywhere and everywhere, on-premises and in the cloud, from the cloud. Read the Juniper release here.
Juniper Gets More SASE
Analyst Take: Juniper is touting that the new Security Director Cloud provides the following key SASE benefits:
Experience-led management to enable network transformation. Security Director is designed to deliver a transformational management experience that could reduce overhead which is frequently inherent in architectural shifts and distributed security delivery.
Unified policies across physical, virtual, and cloud-based security. Customers can create security policies, such as application-based access, IPS, anti-malware, and web security policies, which follow users, devices, or applications as they move around locations, and automatically apply them.
Validated security effectiveness. Juniper provides cyberattack protection that is validated by third party testing firms that shows more than 99% effectiveness against network and application exploits, new and commodity malware, IoT botnets, and additional attack techniques targeted at the data center (DC) and edge.
Security Director Insights delivers visibility into threat behaviors the entire network. Security Director Cloud features accelerated visibility into attacks across the network by synthesizing threat detection information, including detections from third party products, into an attack timeline, and provides one-touch mitigation to swiftly address defense gaps.
Juniper's Security Director Cloud is addressing the foremost security and WAN challenges that many organizations have, such as network infrastructure complexity, managing distributed sites and an increasingly work-from-anywhere (WFA) and work from home (WFH) workforce, as well as appliance saturation. Juniper's new SASE solution is explicitly developed to reduce the operational and management complexity of these elements for SecOps teams and executive decision-makers as they transition their organization-wide security approach from complicated legacy implementations to the streamlined SASE architecture.
Through SASE, I believe organizations can attain stronger protections from the undermining of their security realm regardless of their WFA/WFH distribution and any user's context/location to ensure consistent policy enforcement without backhauling traffic to an enterprise location. SASE's built-in cloud capabilities helps ensure flexible and enhanced security assurance across the entire organization's security footprint.
Juniper's New SASE Solution Crystallize Key Differentiators and Capabilities
Juniper Security Director Cloud is integral to delivering SASE solutions that blend security and networking together as one unified framework and services, enabling IT and security teams to use all points of connection throughout the network to view, automate, and defend against malicious activity. Now Juniper enables organizations to perform these essential security tasks and avoid the legacy restrictions imposed by data center gateway and physical network perimeter settings.
I believe marketing emphasis on third-party testing validation of security credentials will become increasingly important during the early adoption stage of SASE, especially in relation to hybrid and cloud-based security assurance. This aligns with Juniper touting achieving the highest Security Effectiveness rating at 99.5% (AAA) from CyberRatings.org for its SRX4600 (v18.4X3.12) product in comparison to security foes in the Enterprise Firewall category.
I anticipate that Juniper will gain more SASE marketing momentum by also advancing its current Overall "AA" rating to "AAA" to counter the ability of key Enterprise Firewall rivals, CheckPoint, Forcepoint, Palo Alto Networks, and Sangfor to ballyhoo their collective "AAA" ratings. This rating combines the Security Effectiveness rating with three other category ratings (Management, SSL/TLS functionality, Customer Feedback). In the interim, Juniper does gain clear differentiation against the Overall "BB" rating assigned to Cisco's Firepower 4110 (v6.4.0.9) offering.
I foresee Juniper's 100% effectiveness rating assigned to the Juniper Advance Threat Prevention (ATP) solution (consisting of the ATP and SRX1500 – JunOS 18.2R2-S6 components) with zero false positives in ICSA Labs Advanced Threat Defense Test (Q4 2020) as providing a substantial differentiator in advancing its overall SASE proposition. Of the 454 threats 6 hours old or less, the overall Juniper ATP solution missed none of them. In particular, ATP Cloud is a cloud service add-on to the SRX series firewall, complimenting the ATP on-premises appliance that collects and processes security events identified by the SRX and third-party products, which is a particularly well-suited for emerging SASE implementations.
Moreover, I expect that tighter integration of the 128T Session Smart Routing technology will augment Juniper's SD-WAN and Secure Connect portfolio capabilities, enabling automatic adaptation to the requirements of individual sessions and user segments. The 128T technology provides the software-based routing fabric that delivers the Zero-Trust Security and unified orchestration that is key to attaining the built-in session awareness, stateful firewall, and load balancing routing capabilities, particularly crucial to optimizing SASE frameworks.
I also believe Juniper can strengthen its SD-WAN and SASE sales and marketing channels by establishing formal integrations and alliances with the major cloud providers, including Alibaba, AWS, Azure, and Google Cloud, to ease assimilation of Juniper solutions. This includes organizations adopting SD-WAN as a key component for potential migration to a SASE architecture or as an integral enhancement to an overall SASE solution sell.
Key Takeaways on Juniper Security Director Cloud Debut
Juniper needed to introduce Security Director Cloud to bolster its overall Connected Security portfolio, especially toward accelerating SASE adoption by organizations that require safeguarding of users, applications, and infrastructure by extending security to all connection points across the network as well as providing the ability to support multi-vendor implementations.
Overall, I believe Juniper has assembled the portfolio assets essential to powering SASE adoption and deployments across the ecosystem. The Juniper Security Cloud Director is the cloud-based portal that organizations require to migrate securely to SASE architecture by applying experience-first networking principles, unified policies across physical, virtual, and cloud-based security, third-party validation of security credentials, and comprehensive visibility across the entire security footprint. Now Juniper can seize the sales and marketing opportunity to positively influence ecosystem uptake during the nascent stages of the SASE market.
Futurum Research provides industry research and analysis. These columns are for educational purposes only and should not be considered in any way investment advice. 
Other insights from Futurum Research:
Juniper Commits Automatically to Experience First Networking Strategy
Juniper Networks Tops Expectations on Strong Demand and Execution
Juniper Acquires 128 Technology to Swiftly Differentiate its SD-WAN Portfolio but Must Prove Market Readiness
Image Credit: Network World.com
The original version of this article was first published on Futurum Research.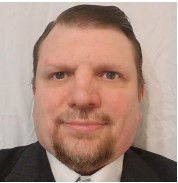 Ron is an experienced research expert and analyst, with over 20 years of experience in the digital and IT transformation markets. He is a recognized authority at tracking the evolution of and identifying the key disruptive trends within the service enablement ecosystem, including software and services, infrastructure, 5G/IoT, AI/analytics, security, cloud computing, revenue management, and regulatory issues.