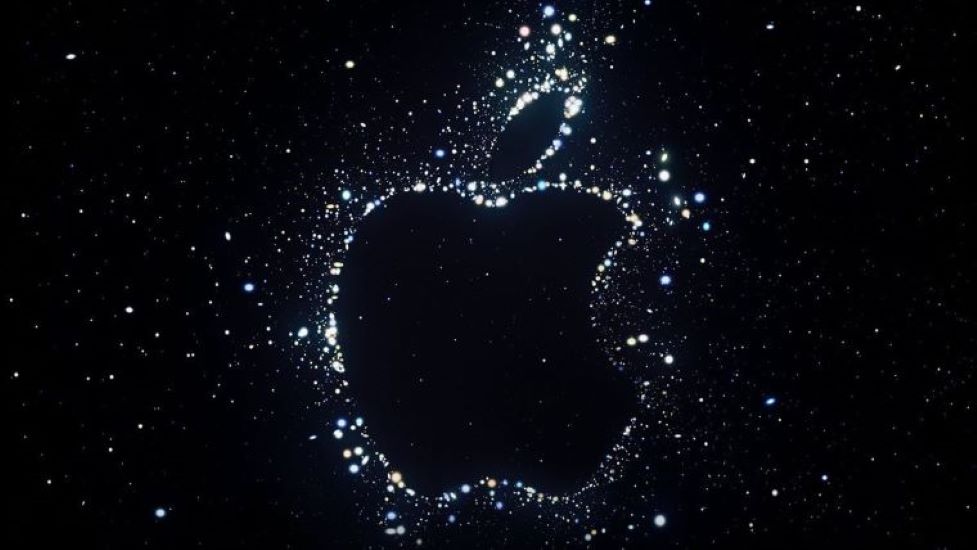 The News: Apple recently held its Far Out Apple event where the company launched its iPhone 14, iWatch 8 Series, and AirPods at its annual event in front of media and press at its Cupertino headquarters. See the full Press Release from Apple.
Apple Far Out Event – Locking onto Maslow Anytime and Anywhere
Analyst Take: Overall, the Apple event was pretty much what I expected, since a few things were familiar due to the always expected social media leaks. The company launched its iPhone 14, iWatch 8 Series, and AirPods Pro 2.
A lot of the content at the Apple event was geared toward how new functionality in the devices can save lives, which falls under one of the several pillars of consumer technology under Maslow's hierarchy of needs (e.g., safety and security). Notable examples mentioned were sensors to detect when a user might have been in an automotive collision or fallen into a ditch, which happens in rural areas often especially in severe weather conditions. Other functionality included the ability to use satellite communications (Globalstar) to locate people without a cellular signal. This has been highly sought after and will be attractive to parents, people caring for elderly parents or relatives, campers/hikers, maritime operations, etc. I view Apple's messaging as smart and on point with other vendors in the Consumer Electronics and B2B markets targeting the "tech for good" mantra.
Apple iPhone 14 Thoughts
Apple's iPhone lineup consisted of four new smartphones: the iPhone 14, iPhone 14 Plus, iPhone 14 Pro, and iPhone 14 Pro Max. The new smartphones will range from $799 to $1,099. Apple does not intend to increase prices, which is smart based on the current macroeconomic conditions worldwide.
The iPhone 14 will have a 6.1-inch display, while the iPhone Plus will have a 6.7-inch display. Both devices will run the A15 Bionic chip that was first introduced in the iPhone 13 Pro. The models also include 12-megapixel cameras and a wider-angle camera leveraging the Photonic engine that improves lower lighting environments.
The higher-end models, which are the iPhone Pro and iPhone Pro Max, will also come in at 6.1-inches and 6.7-inches. A key line of demarcation separating these higher end models from the iPhone 14 and iPhone Plus models is they will run on the A16 Bionic chip, which is significantly faster and should be provide better experiences for gaming and graphically intensive applications.
16 billion Transistors – It's Bionic
The higher-end phones (iPhone Pro and iPhone Pro Max) will use the A16 Bionic Chip. Apple mentioned it focused on improvements to power efficiency, display, and camera. The A16 chip has nearly 16 billion transistors, which are the most ever used in an iPhone. The chip is built on a state-of-the-art 4 nanometer process. The new 6-core CPU uses its fusion architecture with 2 high-performance cores and 4 high-efficiency cores. The two high-performance cores are faster and use 20 percent lower versus its A15 Bionic chip. The company mentioned that most daily tasks can be handled by the 4 high-efficiency cores. The 16-core neural engine is capable of 17 trillion operations per second which helps power iPhones advanced computational photography. Its 5-core GPU has 50-percent more memory bandwidth that should help for graphically intensive gaming environments. The new display engine enables the 1 hertz refresh rate, always-on capabilities, higher peak brightness and making the Dynamic Island animation a much richer experience.
Design: Simplicity Wins
Although myriad features were announced by Apple, a key feature that resonated with me was the Dynamic Island feature at the top of the screen that makes better use of the limited screen real-estate. In essence, instead of scrolling through myriad applications to get updates on things such as Uber, Lyft, sports scores or flight details, the screen is ubiquitous and dynamically adjusts at the top allowing a better experience so users are not constantly sifting through different applications. There have been countless times when I've had myriad applications open and accidentally closed one so having that will be great. Things that save people time are always welcomed.
The new display offers peak HDR brightness of 1600 nits, making photos and HDR look great. Also, for days that are extremely bright, the device has peak outdoor brightness of 2000, nits or twice as bright as before. The new lock screen in iOS 16 offers more personalization with more widgets and live activities.
The always on display which makes it easy to see information without moving your iPhone or tapping the display allowing the user to glance at information that's happening without having to interact with device. Apple mentioned using the always on display is extremely power efficient operating at a refresh rate of 1 hertz in lower power mode.
From a camera perspective, the main camera is a 48-megapixel camera with a quad-pixel sensor which is 65-percent larger than the one in the iPhone 13 Pro. As a side note, this is significantly smaller than rivals that are north of 100+ megapixels. It also comes with a 12-megapixel telephoto and 12-megapixel Ultra-Wide cameras.
AirPods Pro 2
The new in-ear AirPods Pro 2, powered by H2, will run you $249. They still have Apple's original stems and allow users to tweak the volume with a swipe of the hand which I like. They also come with a new audio low distortion driver and a custom amplifier to power the device. The AirPods Pro 2 also include active noise cancellation which is two times more noise cancelled over the original AirPods Pro. The device also includes dynamic transparency which can reduce environmental noises that have the propensity to cause hearing loss such as construction or engineering sites. Apple also mentioned that the new AirPods 2 Pro also will offer an addition six hours of listening time from a single charge, which is a 33-percent increase over the AirPods Pro. The charging case will provide 30 hours of total listening time, an increase of six hours. A feature I liked was the precision finding via our phone to navigate directly to the lost device. Apple added a speaker the bottom of the case to help it be located.
Apple Watch 8 Series
Overall, the Apple Watch 8 Series didn't really seem to that much more of an improvement over the Apple Watch 7 Series. I did, however, like the additional temperature sensors that allowed the user to track body temperature changes. This is focused on ovulation cycles, which means they were targeting female consumers, which I think is smart. I also think this is perfect for situations where body temperature also plays a key role in diseases or conditions such as diabetes, viruses such as influenza, etc. For example, in diabetics, Insulin plays a key role in the regulation of body temperature. The Ultra Watch, priced at $799, is geared towards early adopters with the discretionary income to buy multiple devices or power users that are more adventurous such hiking, biking, and more.
Wrapping it up, I think the Apple Event was well received and as always, there will be a steady flow of loyal Apple customer upgrading to the new iPhones. I like the improvements I see here, especially as it relates to strategic improvements clearly designed to show a focus on saving users time and keeping them safe. This is also an excellent marketing tactic that vendors are using on the business-to-consumer and business-to-business sides. All in all, I think the device lineup was great, but Apple still has deficiencies on the camera front that will take some time to improve.
Disclosure: Futurum Research is a research and advisory firm that engages or has engaged in research, analysis, and advisory services with many technology companies, including those mentioned in this article. The author does not hold any equity positions with any company mentioned in this article.
Analysis and opinions expressed herein are specific to the analyst individually and data and other information that might have been provided for validation, not those of Futurum Research as a whole.
Other insights from Futurum Research:
Cloudera, Samsung Unpacked, Cisco Earnings, Qualcomm Chips, Apple's Odd Ad & Text Strategy – The Six Five Webcast
Apple's Colossal Taiwan and China Supply Chain Risk
The New Apple MacBook Air is More Powerful with its M2 Chip Upgrade
Image Credit: The Verge
The original version of this article was first published on Futurum Research.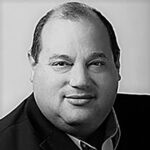 Michael Diamond is an industry analyst and foresight professional with 25 years of experience in the IT channel and market research industry. He is a route-to-market expert covering desktop and mobile devices, collaboration, contact center, ProAV, data center infrastructure, and cybersecurity. Prior to joining Futurum Research, Michael worked for The NPD Group as the sole industry analyst covering indirect channels, cybersecurity, SMB and vertical market trends, data center infrastructure (e.g., enterprise storage, servers, networking), ProAV and PCs. He has been quoted by media outlets such as Bloomberg, Kiplinger, TWICE, OPI (Office Products International), Apple World today, Dark Reading, Enterprise Storage Forum, Credit-Suisse, Footwear News, CRN (Computer Reseller News), Channel Futures and Into Tomorrow.  Michael has presented at myriad events including The Channel Company's Xchange, The Global Technology Distribution Council's summit, SMB TechFest and more.