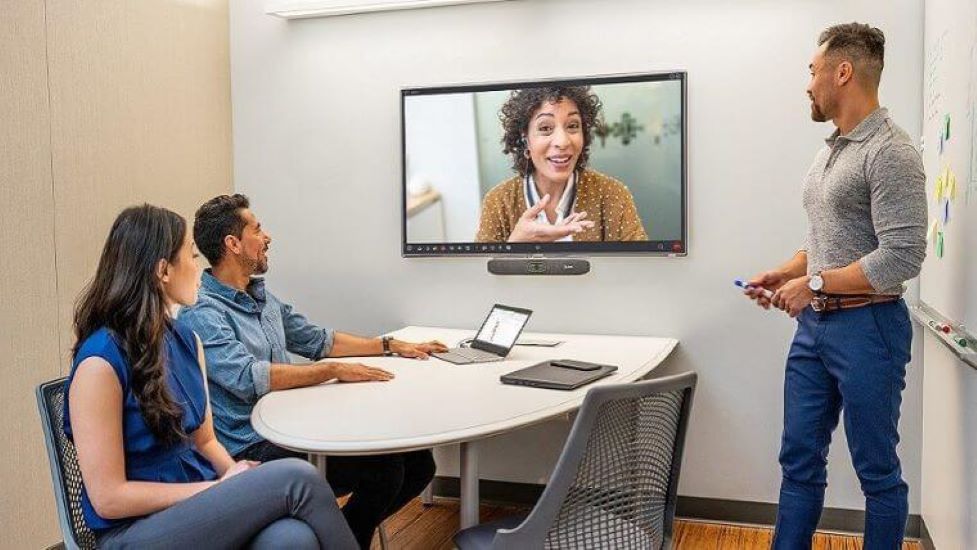 The News: Poly recently announced Poly+ Enterprise support services targeted at larger enterprises that are heavily entrenched in collaboration tools such as unified communications, video conferencing, telephony that need additional support for their installed base. Read the release from Poly for more information.
Poly+ Enterprise Support Services is a Lifesaver for Enterprises
Analyst Take: Poly's recent announcement of Poly+ Enterprise support services is an excellent addition to its service portfolio since enterprises continue to adopt collaboration, ProAV, and telephony gear to meet the ever-increasing demands of hybrid environments whether they are working from home, in a huddle room, large conference room, call center, etc. Fundamentally, there is no one size fits all model in today's environment, which is forcing many organizations to seek out partners who can provide services to alleviate some of this complexity. Due to the critical nature of the category, it is prudent that organizations have excellent 24/7 support, since larger enterprises tend to operate in myriad regions or vertical markets such as financial services, healthcare, and others, where customer centricity and services levels are critical. I thought this data was an interesting look at current corporate working relationships comparing remote, hybrid, and full time on site workers.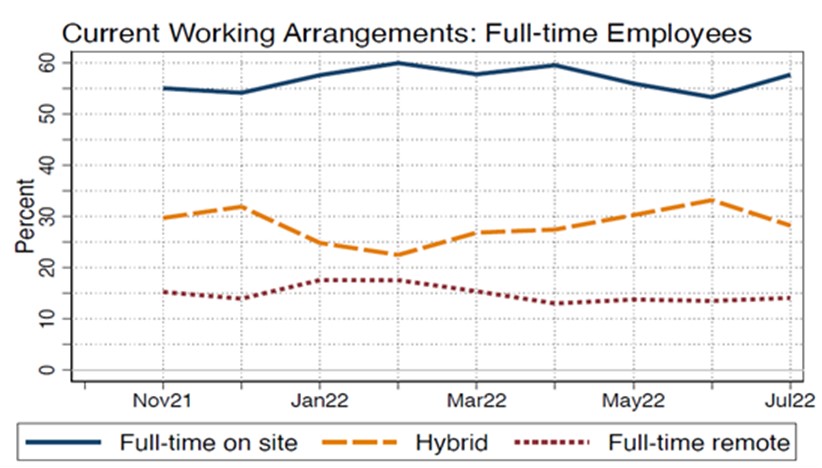 There is No One Size Fits All – Managing Myriad Devices
Poly's new Poly+ Enterprise service is an excellent solution for larger enterprises since they typically leverage most of the devices that Poly provides. For example, a call center might have a few hundred 6-line IP phones, while a manufacturer might have more video conferencing gear to facilitate interaction with distributed teams in different regions, where more outsourced manufacturing and BPO (business process outsourcing) or KPO (knowledge process outsourcing) operations are likely occur. For example, many U.S. companies leverage the Philippines, India, Costa Rica, Mexico, and China for back-office activities while myriad Western European countries will use countries such as Poland.
In essence, it's attractive for larger organizations to find multi-regional partners that have the wherewithal to help manage this complexity. In the case of Poly, the company sells a variety of devices such as desk-based VoIP phones (e.g., 2-line, 3-line, 6-line, etc.), conference phones (e.g., Poly Trio, SoundStation, etc.), video conferencing gear (e.g., RealPresence Group 500, etc.), video bars, DECT phones (e.g., Poly Rove 30, etc.) as a few examples, which means the company is in an excellent position due to its vast knowledge of how the devices interoperate with one another, coupled with understanding organizational dynamics by vertical, which are also key. Fundamentally, managing all many devices in multiple environments is often an arduous task. That's why I was excited about the new new Poly+ Enterprise service. I see this as a perfect solution for companies that need that extra support and who are also working to mitigate headaches and tasks that can be handled elsewhere for the CIO or facilities departments.
I believe Poly+ Enterprise will also be highly useful organizations that do not have the internal expertise dedicated to proactively monitor, analyze, and report the entire installed based of devices. In addition, this solution provides IT managers who generally have narrow visibility into the status of devices in their organization a better solution to more effectively track, manage, and analyze.
Poly+ Enterprise's Value-Added Services Offer a Plethora of Value to Clients
The Poly+ Enterprise value added services are impressive. The service offering includes 24/7 support, with a dedicated support number, and a customer success manager. This will be excellent for the distributed teams that are our reality in the world of business today.
To make the process more seamless for organizations, the Poly+ Enterprise service will also provide clients with a 24×7 portal allowing them to register products, look up product licensing, create service requests and view ticket status, download latest product documentation, perform knowledge base searches which are key for troubleshooting, and sharing best practices.
The Poly+ Enterprise service pricing is simple, with single pricing per device group per year. In addition, if a device malfunctions, the service also includes next business day coverage, so downtime is limited. The company offers managed services tools such Poly remote monitoring (e.g., video, audio, etc.), and Poly Remote Monitoring and Management.
Wrapping it up, the Poly+ Enterprise service is an excellent solution for enterprises that are multi-regional in nature and have hybrid workforces that are constantly moving to and from the office. As more organizations aspire to have greater customer centricity, this facilitates today's workforce that needs to be connected anytime, anywhere, on multiple devices. I see an offering like the Poly+ Enterprise service as one that is absolutely be critical for organizations in the future that want to manage their ecosystems more effectively whether it's through Poly, or in partnership with Poly's regional partners. My impression is the service will be a hit and should also perform well now that Poly has been acquired by HP, Inc., a market leader in the PC and printer markets. This should provide more up and cross-selling opportunities in the future as well, which is a win for all.
The future looks bright for Poly and the Poly+ Enterprise service.
Disclosure: Futurum Research is a research and advisory firm that engages or has engaged in research, analysis, and advisory services with many technology companies, including those mentioned in this article. The author does not hold any equity positions with any company mentioned in this article.
Analysis and opinions expressed herein are specific to the analyst individually and data and other information that might have been provided for validation, not those of Futurum Research as a whole.
Other insights from Futurum Research:
AMD Ryzen 7000, HP HPE, Pure Storage Earnings, Poly Deal, Amazon Security PSA, Qualcomm IFA – The Six Five Webcast
Poly Raises the Bar with its new Poly Studio R30 Video Bar Targeted at Small Meeting Spaces
Poly's FY Q4 2022 Earnings Reflect a Slight Headwind but Brace for Market Share Gains with Hybrid Workers and Commercial Offices in the Future
Image Credit: My TechDecisions
The original version of this article was first published on Futurum Research.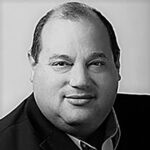 Michael Diamond is an industry analyst and foresight professional with 25 years of experience in the IT channel and market research industry. He is a route-to-market expert covering desktop and mobile devices, collaboration, contact center, ProAV, data center infrastructure, and cybersecurity. Prior to joining Futurum Research, Michael worked for The NPD Group as the sole industry analyst covering indirect channels, cybersecurity, SMB and vertical market trends, data center infrastructure (e.g., enterprise storage, servers, networking), ProAV and PCs. He has been quoted by media outlets such as Bloomberg, Kiplinger, TWICE, OPI (Office Products International), Apple World today, Dark Reading, Enterprise Storage Forum, Credit-Suisse, Footwear News, CRN (Computer Reseller News), Channel Futures and Into Tomorrow.  Michael has presented at myriad events including The Channel Company's Xchange, The Global Technology Distribution Council's summit, SMB TechFest and more.